Moon & Sun
cc&d magazine
v268, February 2017
Internet ISSN 1555-1555, print ISSN 1068-5154
cover art from NASA





---

Note that in the print edition of cc&d magazine, all artwork within the pages of the book appear in black and white.


Order this issue from our printer
as a perfect-bound paperback book
(6" x 9") with a cc&d ISSN#
and an ISBN# online, w/ b&w pages


Moon & Sun



---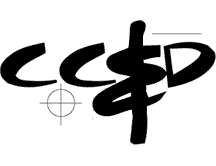 poetry
the passionate stuff


moon & sun
Linda M. Crate
i remember climbing mountains
clinging to the arms
of dreams that seem so distant now
dreams of you & i,
but they didn't come true;
i thank heaven for that every day
because you're a thorn even a rose would
reject—
"je voudrais ne vous avoir jamais rencontré."
since you always wanted me to
learn french i thought you might appreciate
a phrase in your native tongue,
but don't expect an encore
because i am a prince that you never could afford;
you are a distant and dying sun
i am the moon lighting up the universe in night
dancing it in the softest of silver whispers
listening as you never could.

---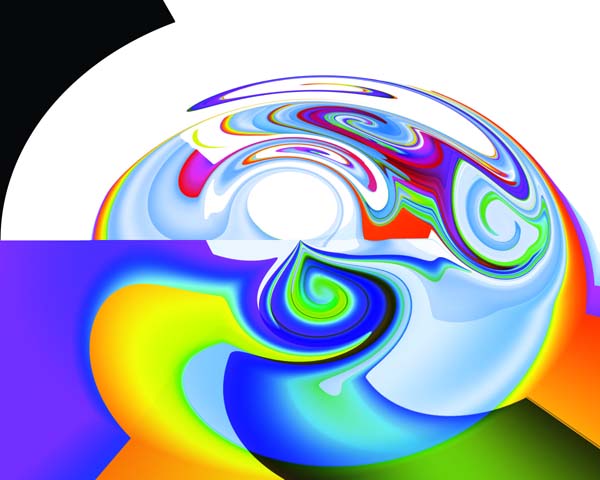 ---


my biggest regret
Linda M. Crate
wish i hadn't spilled ink on that paper
that poor tree
had a purpose better than giving
you a letter you chose to
ignore,
but you told our friend that i hurt you
i guess the truth can wound
when you're purposefully
living a lie;
but you cannot run from the truth forever—
you can try and run from your
problems,
but they'll only come after you to haunt you
long after you thought they were
dead;
wish i hadn't fallen for your deception
you weren't half the man you pretended to be—
i suppose we all have regrets
because
hindsight is twenty twenty,
but i have never regretted meeting anyone in my life
even those i had to walk away from;
except you
you are the only exception—
i wish that our paths had never crossed,
but maybe i'm a better person because they did.

---


Diet and Health
Drew Marshall
Way back when
On the weekends
After breakfast with my mother
I disappeared
As long as I was back by dinnertime
No questions asked
I'd take off with two of my mother's sugar sandwiches
"For energy." she would always say.
Pour tons of sugar on a slice of white bread
Slap the other slice on top
Knead and squeeze
The sugar, is now packed tight within the bread
Shove into a baggie
Done
Then I was off to the races
By the time I hit my teens, I was hooked
Another sugar junkie
I'd go into diners
Stuffing sugar packets into my pocket
Binging, when I got home
Sometimes I would order a malted
While waiting for the shake
I would suck sugar straight from the dispenser at the table
We didn't know much about diet and health, back then

---


Totally
CEE
There is, they say, Sunday morn,
As keys jingle in NASCAR anticipation
To Unser it, all-Andretti,
To beat the Baptists
To the place still with unlimited refills,
They say Totality
Is only When We Get There
And "we'll be There when we get There"
Buckeroo
To speak of "total" in any Not Enemy-way,
i.e.
You don't hate the person
You want them to know that
You affirm, TOTALLY affirm
Something you don't overthink
You don't tend to overthink
Golly, you're lucky
I bet you don't get hurt, much
Here, have some raw meat and sex

---



---


after california
John Sweet
this eighteen year-old boy
beaten to death then
set on fire
the sound you make if
he's your son
these walls we build to keep
our lovers locked away
these windows
thick with dust
the way the girl who
lights the match
smiles

---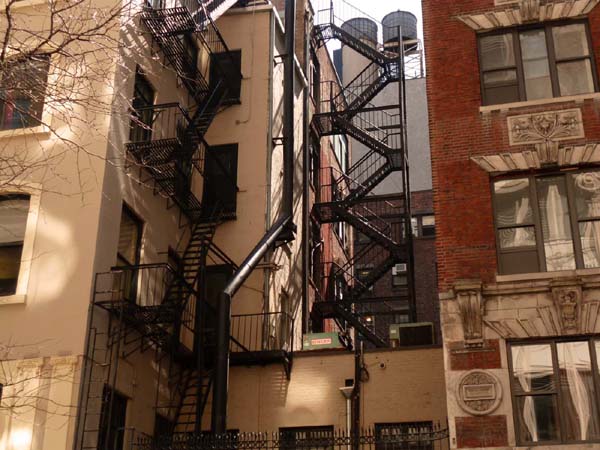 ---


towards the ever-fading future
John Sweet
her lover with a mouthful
of razor blades, says it's the only
way to speak the truth
says the starving are only a
problem if
you let them be and
do you understand the logic?
will the light of god wash you
just as clean as the
blood of christ?
just got to stick that knife in
as far as it'll go
and see what pours out

---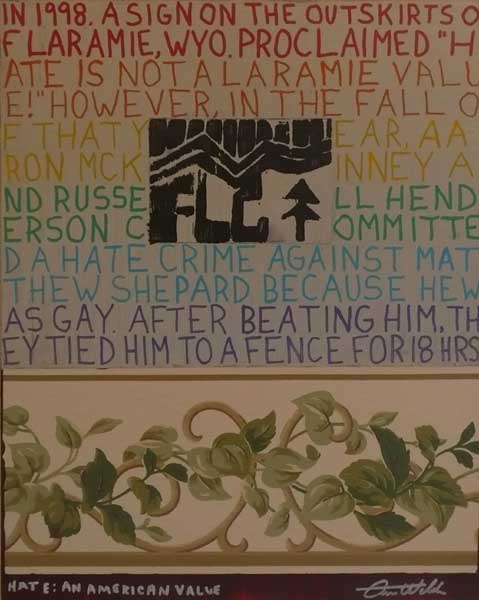 ---


Adjunct
Ken Allan Dronsfield
Radiation box
ramen heats
fear the bent Radiation box
ramen heats
fear the bent
consciousness
a brain shrivels
speed dancing
to a Slow Ride
Christmas lights
still flash in June,
timed lightning
strikes on this
angry of evenings
raindrops fall
like full sacks
of wet mice
sleep sound.consciousness
a brain shrivels
speed dancing
to a Slow Ride
Christmas lights
still flash in June,
timed lightning
strikes on this
angry of evenings
raindrops fall
like full sacks
of wet mice
sleep sound.

Ken Allan Dronsfield Bio
Ken Allan Dronsfield is a Published Poet and Author originally from New Hampshire, now residing in Oklahoma. He enjoys thunderstorms, walking in the woods at night and spending time with his cats Merlin and Willa. He is the Co-Editor of the new Poetry Anthology titled, "Moonlight Dreamers of Yellow Haze" available at Amazon.com. His published work can be found in Journals, Magazines, Reviews and Blogs throughout the Web including: Indiana Voice Journal, Down in the Dirt Magazine, Belle Reve Journal, Peeking Cat Magazine, Dead Snakes, Bewildering Stories and many others.

---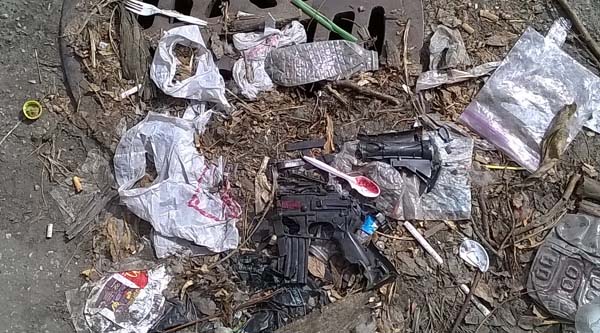 ---


Unrequited
Andy Roberts
The guy I get my drugs from is gay,
keeps going on about how he's a woman.
Reminds me of my first publisher,
who kept talking about her oral fixation.
People want something from me,
and I want something from them,
but the needs don't jibe.
It's always been this way,
down through the centuries.
I want something more than this cigarette
can give me so I light another.
And the nights,
the days roll on.
I type words into this computer,
send them out and see them
published a year or two later
in some little journal with a
vague feeling of dissatisfaction.
We all want more than we get.

---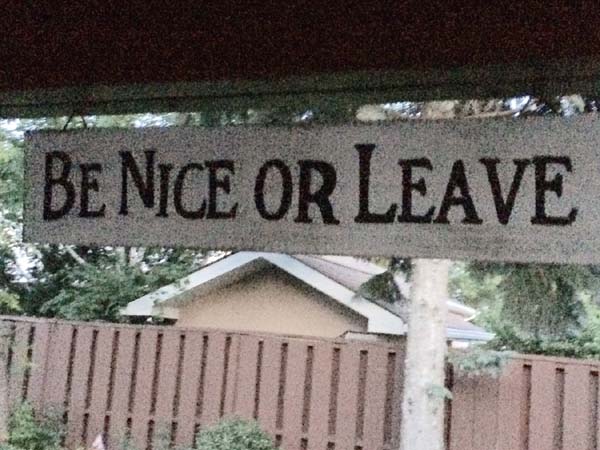 ---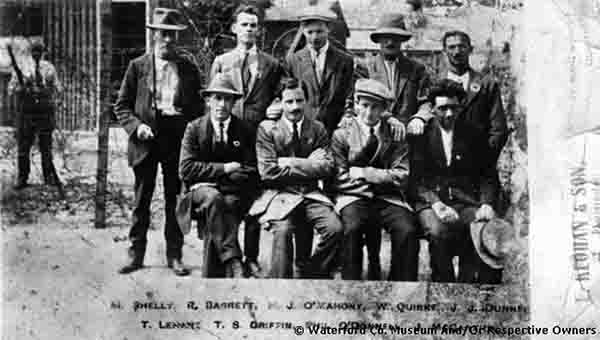 Meeting Dad Again
Donal Mahoney
My father emigrated from Ireland to the United States in the early 1920s. He had been released from Spike Island by the English who "occupied" Ireland at that time. Spike Island was the "Guantanamo" of that era, located just off the coast of Ireland. It was there the English warehoused prisoners of the Irish Republican Army (IRA).
My father had been imprisoned by the English at age 16 for running guns through the marshes of County Kerry to aid the rebels fighting to free Ireland from the rule of the English. Young Irish lads were recruited for duties like this because they would be less apt to be captured by the English--or so the IRA thought. My father was not coerced into doing this. He volunteered for the duty and would have done it again if the English had not insisted that he and other prisoners leave Ireland as a condition of their release.
On arrival in America, he found work as a grave digger in Brooklyn, NY. Later he boxed professionally and sang in night clubs that catered to Irish immigrants. After he got married, he moved with my mother to Chicago where he was hired by the Commonwealth Edison Company. There he spent almost four decades as a lineman, often working as a "troubleshooter" who was called out in the middle of the night whenever a storm knocked out the power. He liked this work and was very good at it or so I was told by his peers when I visited him in the hospital. They had gathered in the hall outside his room after he had survived an electrical accident that occurred high on a pole in an alley. He survived 12,000 volts, an incident that got his name in the Chicago Tribune.
In January 2012, decades after my father had died, my wife discovered a photo of him on the Internet. It showed him as a prisoner on Spike Island, circa 1920. He was a farm boy, poor as the chickens he fed as a child, but the English dressed him up nicely for the photo that accompanies this story. Perhaps they didn't want his age to show and to a degree they succeeded in that. You would think they had treated him well but they broke both his legs with rifle butts and let him sit on an earthen cell floor for a long period of time.
In the photo, my father is in the first row, third from the left. He is identified as "J. O'Mahony," which was the family name until he became a citizen of the United States. On that occasion, the judge suggested he change his name to "Mahoney," which was "more common" in the United States. My father agreed to the change but it was a decision he would rue for the remainder of his life. More than once he told me, "I should never have done it but I was a greenhorn, what did I know?"
My poem, "Meeting Dad Again," below, was written many years later after my father and I reunited in Chicago briefly after he had been out of my life for awhile. His two years on Spike Island as an adolescent had taken a toll. He suffered from post-traumatic stress syndrome (PTSD) before that ailment had been identified and named. Despite this problem, however, he was a sober Irishman who labored hard in Chicago for decades to save money to put me through college. His goal was to make certain I would never have to "work with my hands." He didn't have to worry. I can operate a hammer but have no manual skills beyond that.
My poem records our reunion when my father, back in town unexpectedly, phoned me at work and, to my surprise, asked that I meet him for lunch. He suggested a cafeteria that was then a Chicago landmark. No fancy restaurants for him, even though in retirement he could afford a touch of the posh. I can't remember for certain but I doubt that he let me pay the check. He knew that I had bills as the father of five stair-step children.
The lunch went well. Conversation was light. I did not ask him where he had been or what he had been doing and he asked only pleasant questions about me and my children. He showed no mood swings to indicate that he had once been a guest of the English, a confinement that affected him far more, I believe, than absorbing 12,000 volts. The voltage crippled his hand and gnarled his arm but the English crippled and gnarled his nervous system. On this day, however, he was in fine fettle, as he liked to say. This time he was more interested in seeing me than my report card.
Meeting Dad Again
Donal Mahoney
Thirty years later, Dad came back
and we met for Ham and Yams at Toffenetti's.
Pouring his tea, he told me he had
to restore power once
at a newspaper warehouse
and the storm broke again
and the lightning cracked his ladder.
He spent the whole day, he said,
sitting in that dark warehouse,
waiting for the lightning to stop
and for the truck to bring a new ladder.
He had a great time, he said,
sitting next to a flickering lantern
and reading for hours the Sunday comics
printed and stacked
six weeks in advance.

Donal Mahoney bio
Nominated for Best of the Net and the Pushcart Prize, Donal Mahoney, a product of Chicago, lives in exile now in St. Louis, Missouri. His fiction and poetry have appeared in various publications, including The Wisconsin Review, The Kansas Quarterly, The South Carolina Review, The Christian Science Monitor, The Chicago Tribune and Commonweal. Some of his online work can be found at http://eyeonlifemag.com/the-poetry-locksmith/donal-mahoney-poet.html#sthash.OSYzpgmQ.dpbs=

---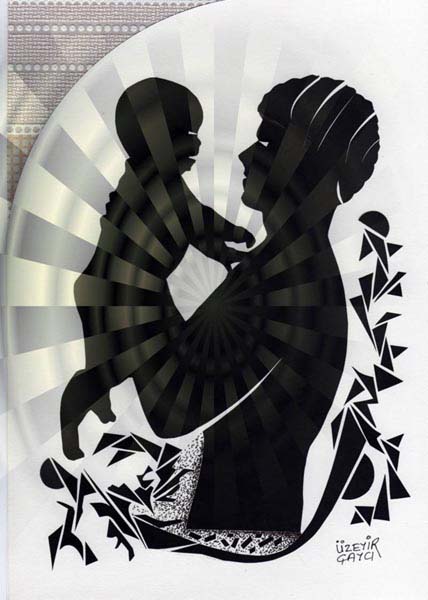 ---


Silver Dust
Xanadu (Oflibaifame)
(Thanks to Silver Beach)
Take a walk through the night of shades
when lights are off and characters are on
you enjoy the ruins of modern culture
taking shape along the path to the beach
Crossing dark wetness alternating dry sand
keep on talking through the hours
of night that sets you free of sorrows
of practicalities beyond moon's concern
And returning next day shapes turn out to be ships
junks and cargo crossing the Beibu Gulf of Tonkin
along a beach line of futurist and classical edifices
awaiting a finishing touch by tourist presence
Chinese unfinishedness and infinity meet you there
when you are dusty of life's adventure and memoirs.

---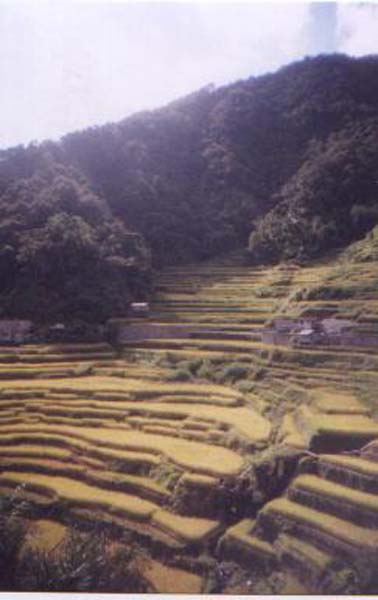 Rice Terraces (Harvest), art by Xanadu

---


Conscience, a Social History
Copyright R. N. Taber
Wears a lean
and hungry look, prowls
ravaged streets,
preying on the minds
of good men,
foetal between hot sheets,
free of elemental strife
if fettered by Society's straitjacket
of half-sleep
Nightwalker,
conspiring against time
to shape the thoughts
of good men who'll make
a plaintive cry or two,
thrash about with wasted passion,
(doubt-weary beasts)
soon to wake and assume
a quick pose...
In time to tip cornflakes
on Caesar's corpse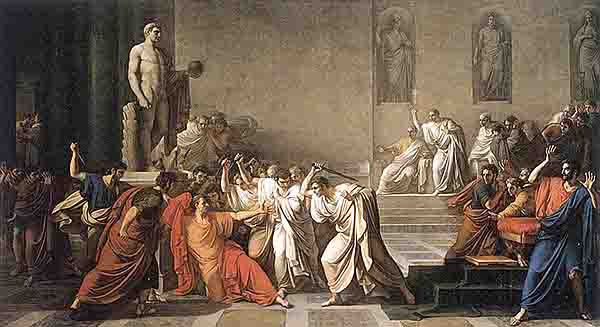 ---


An Unlit Cigarette
Lauren Tankeh
On the first day of kindergarten the blonde girls in taut pigtails whispered to each other when they saw me. They sneered at my brown skin and abruptly chopped black hair. They wrinkled their noses at my aromatic lunch packed meticulously by my grandma.
I felt different.
At sixteen we lay on my bedroom floor and the smoke from our cigarettes sculpted itself into a ballerina and danced away. When the record paused, she ran her fingers along my bare back. I glanced at her bony hand painted with chipped black polish. She didn't mind when my lipstick wasn't smeared on right or if my parents chased her out of my house when they caught us. We inhaled as many cigarettes as we could, tallying the days they stole from us on our wrists.
It felt nice to be different.
Soon after, I met you at a bus stop as I chased her around the country. You gave me your sleeping bag in exchange for me throwing out my cigarettes. You had qualms with all the days they stole. You listened to my stories about her. We chased her around the country, hoping to find her before she ran out of days to tally. I called my parents one night, like you said I should. They told me they'd seen her crawl back to town. She made regular visits to the drug store in search of a smoke. I could picture her lying on my bedroom floor, an unlit cigarette in her bony hand.
It felt nice to be indifferent.

---


This Time
Christopher Hivner
He waited.
One more sterile room,
one more chance
at either redemption
or a fourth opinion
the same as the first.
He waited,
vulnerable to the
homogenized air,
weak to the
betrayal of his body.
The skinned figures
on charts
stared back at him
with an accusing glare,
who is this interloper
into our world,
they whispered in strained voices
while the fabric
of the teal-green gown
kissed him all over
like his wife used to
before he became too fragile,
a porcelain doll
with a beard
and no appetite.
This time the news
will be good
he mumbled into the ether,
a soft nod
as back up confirmation.
This time the news
will be different
he tried to convince
the living man and woman
on the wall,
but they looked away
like old friends
who didn't know what to say.
This time, he thought
it has to be different.

---


Waiting to Die
Holly Day
I let the horse live
because we were both going nowhere, he
with his leg twisted beneath him, lying on the ground
me, with my pockets empty and nothing but a horse
to keep me company.
He couldn't run even after his leg healed up
couldn't carry much on his back without stumbling
so I set up camp where the accident had happened
spent most nights sleeping against the horse's warm back.
Eventually other people came through the valley
wanted to talk to me, mostly
to ask directions, ask where the nearest town was
ask what I was doing, sitting there, propped up against a lame horse.
I mostly pretended I was too simple to answer
only responding when they asked me why I didn't just kill the
poor old crooked no-good beast
told them it was none of their business what I did
with my own damned horse.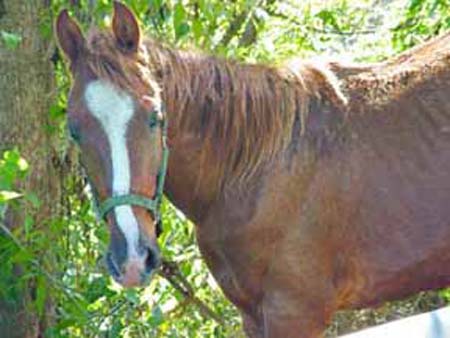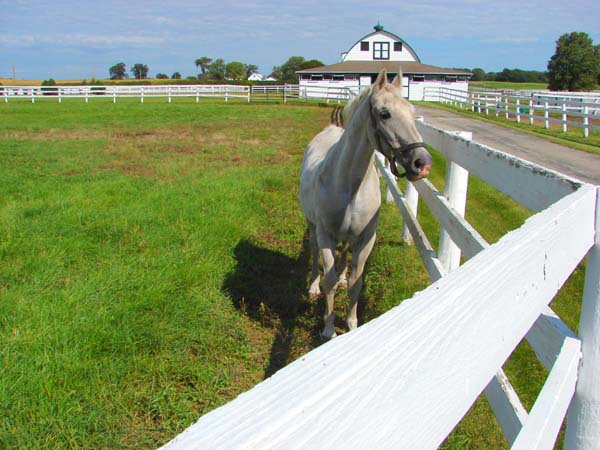 Holly Day short bio
Holly Day has taught writing classes at the Loft Literary Center in Minnesota since 2000. Her published books include Music Theory for Dummies, Music Composition for Dummies, Guitar All-in-One for Dummies, Piano All-in-One for Dummies, Walking Twin Cities, Insider's Guide to the Twin Cities, Nordeast Minneapolis: A History, and The Book Of, while her poetry has recently appeared in New Ohio Review, SLAB, and Gargoyle. Her newest poetry book, Ugly Girl, just came out from Shoe Music Press.

---


Earth was
Crying
Janet Kuypers
2/18/16

As my
footsteps fell
to these
parched patches
of desert land,
the arid air
heaved
heavy.

Which is when
the Earth exhaled
and cried,
as it rained
nearly daily
for months.

When it wasn't
raining,
the sky
hid us
from the sun
by blanketing
this tortured town
in a grey haze.

After I arrived,
the Earth
was crying.
Though I try,
it must
have known
that all
my tears
were not
enough
to replenish
this Earth
alone.

---


Life got in the Way
Janet Kuypers
2/21/16
(in response to "apologizing for what you didn't do")

1.

I tried.
I did what I could.

I had no idea
that you would die.
You seemed fine.
There were no signs.

I know I broke up with you
because I was traveling
around the country for months,
and really,
how could I expect
you to wait for me.
But I called
from a pay phone
long distance
when I could.
And you seemed fine.
There were no signs.

And I was alone
in a hotel room
on the other side
of the country,
waiting to pick
someone else up
from the airport,
and all I could do
was cry,
as I tried
to see
if I could be
with you
once more,
at your funeral,
but the flights
were out of synch
with when
I had to leave again,
and -

and i'm sorry.
I tried.
I really did.
I wanted that
moment of closure,
I wanted to say good-bye
to your painted corpse,
probably wearing
my favorite blue tie of yours.

But,
it's probably for the best
that I couldn't get there
to see you.
Because this way,
being alone
allowed me to cry for you
that much more.

2.

I tried.
I did what I could.

I lived farther away
from everyone else,
by choice,
so it was harder for me
to drive to see you
as often as everyone else did.
The cancer diagnosis wasn't good,
but I'd meet you at the hospital
whenever I could.
I know it wasn't enough,
life would get in the way,
but I tried.
I did what I could.

And you seemed
to be getting better,
you were in remission.
I flew across the country to see you,
no one else did that,
but even when we were together
it seems
I never knew the right words
and I never wanted to make you break down
by wanting to give you a hug.
So although I was there,
I'm sure we kept our distance
more than we should have,
and I'm sorry for that.

You have no idea
how sorry I am.

But you seemed
to be getting worse,
the cancer came back,
you were immune to the chemo.
You seemed sick
and tired
of them drilling holes in your hip
to see if the cancer
would ever
get out
of your bone marrow.

And I keep telling you,
I tried.
I did what I could.
But life would get in the way
and there was only so much
I could do.
As you seemed worse,
you slept all the time,
so I don't know
if you'd even know
I was there.

And until you died
I tried.
I did what I could.
But I'm sorry.
Because all I could say
is that life got in the way.

---


ex boyfriends
became goldfish
Janet Kuypers
2/25/16

I've always tried to care for others.
I don't know, maybe that's why
in my studio one room apartment
I kept a six inch snifter
for a pet goldfish or two.

Because really,
if I had to live in that small a place,
then so could a goldfish.
And since I like my liquor,
they could live in a big liquor glass,
what a bargain.

Since I had no money,
I'd go to the giant pet store
and splurge on twenty cent feeder fish
for pets.
And no, I wouldn't get too close
with the fish, replaceable with a single coin...

But it would make me sad
when they died.
I brought them home to be with me,
I spared them the hunt
from a hungry predator.
I extended their lives.
I was trying to be noble.

But when I saw how cruel the world was,
and when I saw my replaceable fish die,
I decided
right then and there
to name my future fish
after ex boyfriends.

You know, just so,
when the time came,
I could say,
"Oh, Toby's dead." Flush.
"Oh, Bill's dead."
He was a fat fish. Flush.
"Oh, Steve's dead." Flush.
"Oh, Matt's dead."
You know, he was an angry fish.
Never seemed happy in that bowl.
Flush.

It may seem
a sad state
to use this
to cope with pain.
But this was my first chance
to be able to smile at death...
Its not like the fish ever cared.
And the exes ever knew.

---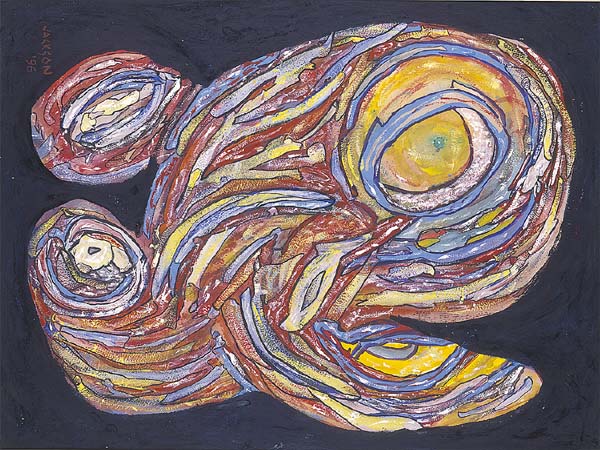 ---


knowing and lurking for eons
Janet Kuypers
2/23/16

It follows you.
It lurks.

You think you're free of the fear.
You think you're in the clear.

You'll be walking down a busy street —
you should know it approaches any time.

It will happen, in the morning commute.
It will happen, in a flash.

It walks right up to you.
It pull a gun to you —

holds it between their jacket & body
so drivers-by can't see.

It stops you in your tracks.
It completely catches you off guard.

You have no wallet.
You try to compose yourself.

You ask not "What do you want?", but "Why?"
You wait what seems like eons.

It finally speaks, gun poised.
"It had to happen this way.

You have to die."
Your eyes turn to saucers.

You ask, "Why must I die?"
You plead, "Who wants me dead?"

It answers with a name
you haven't heard since

you were attacked by him, years ago.
You finally speak. "Wait,

he, who attacked me,
he, a man who raped me,

he's the one who wants me dead?
You are killing me to appease a rapist?"

It stops the gunman.
It gives you time to speak again.

"You come to me on the street,
you think that no one will see, and

you shoot me in the name of a rapist?"
It doesn't answer, just looks confused.

You see the traffic five feet from you.
You look at each other, both lost.

"It doesn't matter what he paid you,"
you say. "There are trees the other way.

You should just go."
You wait for any response, then

you close yur eyes.
You open your eyes.

It is gone, the visual nightmare.
It was never there, in reality.

It was only in your head.
You can't escape it no matter how hard

you try.
Your pace slows, because

you know
you can never break free.


Janet Kuypers has a Communications degree in News/Editorial Journalism (starting in computer science engineering studies) from the UIUC. She had the equivalent of a minor in photography and specialized in creative writing. A portrait photographer for years in the early 1990s, she was also an acquaintance rape workshop facilitator, and she started her publishing career as an editor of two literary magazines. Later she was an art director, webmaster and photographer for a few magazines for a publishing company in Chicago, and this Journalism major was even the final featured poetry performer of 15 poets with a 10 minute feature at the 2006 Society of Professional Journalism Expo's Chicago Poetry Showcase. This certified minister was even the officiant of a wedding in 2006.
She sang with acoustic bands "Mom's Favorite Vase", "Weeds and Flowers" and "the Second Axing", and does music sampling. Kuypers is published in books, magazines and on the internet around 9,300 times for writing, and over 17,800 times for art work in her professional career, and has been profiled in such magazines as Nation and Discover U, won the award for a Poetry Ambassador and was nominated as Poet of the Year for 2006 by the International Society of Poets. She has also been highlighted on radio stations, including WEFT (90.1FM), WLUW (88.7FM), WSUM (91.7FM), WZRD (88.3FM), WLS (8900AM), the internet radio stations ArtistFirst dot com, chicagopoetry.com's Poetry World Radio and Scars Internet Radio (SIR), and was even shortly on Q101 FM radio. She has also appeared on television for poetry in Nashville (in 1997), Chicago (in 1997), and northern Illinois (in a few appearances on the show for the Lake County Poets Society in 2006). Kuypers was also interviewed on her art work on Urbana's WCIA channel 3 10 o'clock news.
She turned her writing into performance art on her own and with musical groups like Pointless Orchestra, 5D/5D, The DMJ Art Connection, Order From Chaos, Peter Bartels, Jake and Haystack, the Bastard Trio, and the JoAnne Pow!ers Trio, and starting in 2005 Kuypers ran a monthly iPodCast of her work, as well mixed JK Radio — an Internet radio station — into Scars Internet Radio (both radio stations on the Internet air 2005-2009). She even managed the Chaotic Radio show (an hour long Internet radio show 1.5 years, 2006-2007) through BZoO.org and chaoticarts.org. She has performed spoken word and music across the country - in the spring of 1998 she embarked on her first national poetry tour, with featured performances, among other venues, at the Albuquerque Spoken Word Festival during the National Poetry Slam; her bands have had concerts in Chicago and in Alaska; in 2003 she hosted and performed at a weekly poetry and music open mike (called Sing Your Life), and from 2002 through 2005 was a featured performance artist, doing quarterly performance art shows with readings, music and images.
Since 2010 Kuypers also hosts the Chicago poetry open mic at the Café Gallery, while also broadcasting the Cafés weekly feature podcasts (and where she sometimes also performs impromptu mini-features of poetry or short stories or songs, in addition to other shows she performs live in the Chicago area).
In addition to being published with Bernadette Miller in the short story collection book Domestic Blisters, as well as in a book of poetry turned to prose with Eric Bonholtzer in the book Duality, Kuypers has had many books of her own published: Hope Chest in the Attic, The Window, Close Cover Before Striking, (woman.) (spiral bound), Autumn Reason (novel in letter form), the Average Guy's Guide (to Feminism), Contents Under Pressure, etc., and eventually The Key To Believing (2002 650 page novel), Changing Gears (travel journals around the United States), The Other Side (European travel book), the three collection books from 2004: Oeuvre (poetry), Exaro Versus (prose) and L'arte (art), The Boss Lady's Editorials, The Boss Lady's Editorials (2005 Expanded Edition), Seeing Things Differently, Change/Rearrange, Death Comes in Threes, Moving Performances, Six Eleven, Live at Cafe Aloha, Dreams, Rough Mixes, The Entropy Project, The Other Side (2006 edition), Stop., Sing Your Life, the hardcover art book (with an editorial) in cc&d v165.25, the Kuypers edition of Writings to Honour & Cherish, The Kuypers Edition: Blister and Burn, S&M, cc&d v170.5, cc&d v171.5: Living in Chaos, Tick Tock, cc&d v1273.22: Silent Screams, Taking It All In, It All Comes Down, Rising to the Surface, Galapagos, Chapter 38 (v1 and volume 1), Chapter 38 (v2 and Volume 2), Chapter 38 v3, Finally: Literature for the Snotty and Elite (Volume 1, Volume 2 and part 1 of a 3 part set), A Wake-Up Call From Tradition (part 2 of a 3 part set), (recovery), Dark Matter: the mind of Janet Kuypers , Evolution, Adolph Hitler, O .J. Simpson and U.S. Politics, the one thing the government still has no control over, (tweet), Get Your Buzz On, Janet & Jean Together, po•em, Taking Poetry to the Streets, the Cana-Dixie Chi-town Union, the Written Word, Dual, Prepare Her for This, uncorrect, Living in a Big World (color interior book with art and with "Seeing a Psychiatrist"), Pulled the Trigger (part 3 of a 3 part set), Venture to the Unknown (select writings with extensive color NASA/Huubble Space Telescope images), Janet Kuypers: Enriched, She's an Open Book, "40", Sexism and Other Stories, the Stories of Women, Prominent Pen (Kuypers edition), Elemental, the paperback book of the 2012 Datebook (which was also released as a spiral-bound cc&d ISSN# 2012 little spiral datebook, , Chaotic Elements, and Fusion, the (select) death poetry book Stabity Stabity Stab Stab Stab, the 2012 art book a Picture's Worth 1,000 words (available with both b&w interior pages and full color interior pages, the shutterfly ISSN# cc& hardcover art book life, in color, Post-Apocalyptic, Burn Through Me, Under the Sea (photo book), the Periodic Table of Poetry, a year long Journey, Bon Voyage!, and the mini books Part of my Pain, Let me See you Stripped, Say Nothing, Give me the News, when you Dream tonight, Rape, Sexism, Life & Death (with some Slovak poetry translations), Twitterati, and 100 Haikus, that coincided with the June 2014 release of the two poetry collection books Partial Nudity and Revealed.

---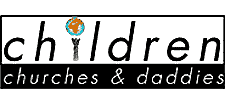 prose
the meat and potatoes stuff


Twenty-one Goats
Patrick Fealey
Part II of A California Blue
The sun has passed the roofline, so many memories east, where they are, left behind, standing as they are without my eyes. But we are all here, like uprooted flowers waiting to be transplanted. We water our roots and wait on a new home.
Marliyn pointed out that I spent $24 on a bottle of tequila when she had spent only $15 for the same bottle. I got mine down the street. She got hers at Beverage Plus, a massive liquor store posing as a grocery. That's where she got the absinthe. Salvia, wormwood, 160 proof. I hadn't known it was legal anywhere in America. My friend in Maine had to buy it from Germany in 2007 for $100 a bottle. Here it's about $60. Absinthe taps into more of your reserves than you probably want to spare, particularly if you are shooting it. I haven't gone insane or even become a befuddled skeleton, but you know you are drinking the devil's anise. I'm off it today, was on it because I ran out of tequila and forgot about the gallon of Bacardi in the garage.
Marilyn's mother (Sally) still doesn't talk to me. It's entertaining when the mother and Nigel come by, how Sally avoids me and he shakes my hand. It is easy for her to avoid me when five of us are standing together. I look at her. I say things to her. She doesn't look at me or respond. I've been with her daughter 14 months, not counting our time in college (when she was severe and wouldn't look me or say hello either.) She spoke to me recently for the first time: "Do you want more whipped cream on your strawberries?" I tell Marilyn her mother doesn't like me and Marilyn's hug weakens. I say, "She has read about my life and can't accept it. I am beyond good and evil." Marilyn says, "You're not beyond good and evil." I say, "Nietzsche was, but he went insane." I believe I am beyond good and evil, cold, the spiritual elete, but tell that to Marilyn the academic and she'll call you an arrogant idiot. What I am is someone who cannot be construed as conservative or liberal, but can easily be labeled by the herd as an alcoholic (just like Sally's favorite President, George W. Bush.)
Three days in a row now and Derek is still excited about junior high. He picked Rhode Island, my home state, to do a report on in history class. "Why not Hawaii?" Sally asks. (the grandparents take him to Ohahu, Maui, and the Big Island twice a year; when he gets home he refuses to eat our ordinary home-cooked meals.) "The state bird of Rhode Island is the Rhode Island Red," Derek tells us. I say, "That's a chicken." When he mentioned the capitol, it threw me because I had forgotten or erased Providence. Not sure if I dropped it or am suppressing it like molestation. Nobody really likes Providence, but only the ones who pass through are honest about it. Crack deal shootings in the shadow s of Roger Williams' churches. Scientists dug up Roger Williams' grave and found one rusty nail. The coffin and bones had rotted away. Someone said the soil looked a little darker. They filled in the hole and proclaimed that the rusty nail was evidence of religious freedom. I don't know where the idea to dig him up came from. Probably a grant-funded research project for a graduate student at Brown University.
Marilyn is happy when I work around the yard. Women want to see their men working. The form matters less than the working. She asks me which book I will work on next. I stumble, ramble off titles that need my attention. She isn't impressed with my uncertainty. She has just read one and wants to know what's next? The works answer that for me. The only book I know is the one I am writing now. It looks like a collection of stories. I know it is a book. It might be a novel. It is whatever I say it is, for I am the creator. I look at these stories and see a stylistic evolution. You can track a man's path by reading them. The form changes. I become less lyrical and more personal. I am beyond good and evil, you know, and I will piss off most and honor the few.
I see professors, cozy and righteous, people whose talent is staying in school the longest. They don't know what a work week is. Then there is the kid at the surf shop, selling wax, and the kid pumping gas to get through his bachelor's, or maybe the kid at the movie store, forced to rent out Arnold Schwarzenegger instead of Jean Luc Picard. Something is formenting. There was this idea that has been sold out by greed at the cost of serenity and growth, personal fulfillment. Having a toilet that flushes and a mattress you can sleep on would also be nice. The kids are depressed and they don't mind when a senator is shot in the head. A girl writes "KILL BUSH" on her notebook and the secret service arrives to interrogate her. She becomes a small hero to the discontents, a hero in a landscape where all the heroes have died like our grandfathers and dogs. Old men and dogs will change the world because they understand youth. Soulful and intelligent and wasted youths will become wise and dangerous. Men like Bush will go down as the villains who got away with the money and murder.
Uneasy (truce?) With that mother. Nigel and I get a long perfectly, but he is pussy-whipped by Sally and constantly makes excuses for her bizarre insults. He used to manage work details comprised of state prisoners. Her disapproval is as plain as his respect and acceptance. She's cornered now: her daughter, her husband, even her grandson think I'm alright, or in Derek's words, "cool." Everyone likes me but this woman with dyed red hair who spends half her life buying things and looks like a bull dog with a perpetually open mouth. She disapproves of her daughter's choices? She doesn't want her daughter to be happy? She is jealous and cannot relinquish her status? She calls every day, and at night as soon as we get into bed for she knows our time. (We have put a stop to that.) A sensitive nurse and instructor (they just laid her off without explanation.) She is dismayed that her grandson wants to study the state his mother's boyfriend is from? "Why not Hawaii?" Like Derek is not allowed to learn something new. I thought with the whipped cream incident she was finally coming around, but last night she was an iceberg bobbing in bile. And now I will separate myself from the smell of this old typer . . .
Derek is having trouble in English. His test score was in the 30-percentile. I consider it a good sign. English teachers want things to be complex because they cling to their jobs nervously. They make simple things complex because they are idiots. English teachers are the worst because we don't need them. There are many out there waiting for the job. My English teachers were arrogant, dark-hearted, self-absorbed, and oblivious, with two exceptions. Mrs. Sammons and Mrs. Janis. That's two in 17 years of school. What was special about them? They encouraged me and gave me time alone to write.
Is Marilyn wearing anything under that nightgown? Skin smooth creamy legs. She is looking and I want to mount her. She makes a comment about the towel. I stay inside her. I withdraw slowly. Cum all over our bellies. I go to the bathroom and grab a towel. I throw one to her. She makes the comment. "You don't like being wet." True. It is like a stiff tag scratching the back of my neck. But we lay together after the towels in our mutual and private ecstasies.
The sun is getting it up, purple penetration and force, the day has color. Marliyn is in the bedroom doing who knows what. She has been in there for a while. I am thinking about washing my truck after she goes to work. I'll back it up the driveway. I haven't washed it yet this summer. The winter dirt inhabits my windows, body, rims.
Unless I can find a transfusion, I will quit this scene from exhaustion. A case of getting beaten by the need. We aspire to perfect the fulfillment of the need, but collapse and die before satisfaction. In the beginning, it looks like this: "I am ready, therefore I exist." Later on it looks like this: "I am in pain, therefore I exist." Then: "I know nothing and I will soon die." Gets one thinking about the concrete. I am going to get 20 goats, one cow and six German Shepherds and a .223 and a 12-guage and a wire fence and a Smith and Wesson .45 and 3,000 condoms and a riding lawn mower and a few Mexicans and build a castle and live in the tower where I will watch the dawn and eat a banana. A new mission will come to me sharp as obsidian. My mission will be clear. I am on a flawed mission, but it aspires to freedom. I will pay. I will still weep.
Marilyn is taping an ivy to a green bamboo post. The sunflowers are pluralizing like zygotes. Want me to go on when all the action takes place on the capillary level? Nodding at the helm, dreaming of the battle he will see only in dreams. In the dream the battle is complex and makes sense only to him. He is alone in this battle as he is in his dream. When he wakes up, he has an army. Wakefulness is coming on, time to come home, the door unlocked, open, come on in. We live here.

---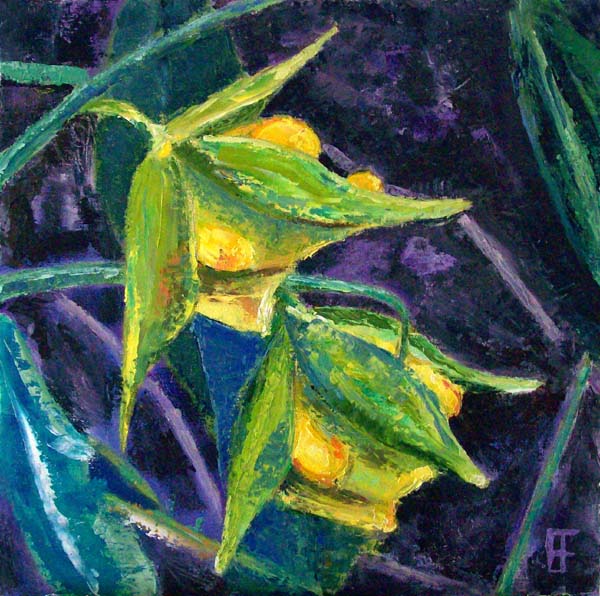 Brian Forrest Bio:
Born in Canada and bred in the U.S., Brian Forrest works in many mediums: oil painting, computer graphics, theatre, digital music, film, and video. Brian studied acting at Columbia Pictures in Los Angeles, digital media in art and design at Bellevue College (receiving degrees in Web Multimedia Authoring and Digital Video Production.) He works in the Seattle, WA area in design/media/fine art. Influenced by past and current colorist painters, Brian's raw and expressive works hover between realism and abstraction.
http://brianforrest-art.blogspot.com/

---


Our Own Graves
Patrick Fealey
It's a feat to stay in beer when you are poor. Somehow we maintain the morning routine. I wake up and go over to Tony's. Sometimes the door is locked, which means he is asleep, but more often he is awake, shaving himself for the first time today. He has a heavy Italian beard and shaves twice a day.
"You're shaving again? Who do you think you are?"
"The most clean-cut felon you'll ever know."
His room is meticulously maintained and is always clean, in contrast to my room, which is much smaller and cannot house my guitars and amplifiers, books, clothes, and dust. I have a one-foot wide path along the bedside. Bukowski once said show me a man with a clean kitchen and I will show you a man with a terrible personality. There are no dirty dishes in Tony's sink and his bathroom is spotless. Luke, the oldest of us in his sixties, has almost nothing in his room. Most noticeable is the baby marijuana plant growing in the window, which has a sweeping water view of Newport harbor. Tony feeds a frantic mob of seagulls bread out his window. My window shows an Irish bar down on the street and the towering old courthouse, which was once the first Capitol building in the state. Newport had once been the Capitol of Rhode Island.
I drink coffee in my room and then we gather at Tony's where he is usually drinking coffee with Luke. And then our stomachs twist and grumble with unsatiated addiction. Beer. We must get beer. We pool resources and take the elevator down to the lobby of the Section 8 hotel and step into the light. I wear sunglasses, Tony and Luke blink at the morning streets. Our feet take us two blocks to Bucci's. Bucci's opens earlier than any liquor store in town and it's the closest walk. We go in and Tony talks to Mrs. Bucci while Luke and I browse for the cheapest beer we can find. The refrigerators are hip-high and open to the air and you look down at the beer and dig for the coldest. Usually it is Shiltz or Pabst. We pour out our quarters and one dollar bills onto the counter and Mrs. Bucci counts it up unaffected by our currency. Into my backpack the beer goes and we hike uphill to the historic cemetery, the largest in Newport, where the huge black iron gate is always unlocked.
The cemetery has one main drive that stretches from the street a long distance to the back, where there are woods. We pass hundreds of marble and granite stones on our way. I note the one synthetic stone, which is coming apart in veneers. We have two drinking spots. One is about two thirds into the cemetery behind a tall shrub. This place is good because patrolling cops cannot see us. The cops recently began patrolling the cemetery because of vandalism committed by other cemetery drinkers who throw bottles against the stones and tip them over. Tony, Luke, and I never desecrate the place except for pissing on the governor's grave at the far end of the cemetery, our other spot. It is out of the way because of its distance from the entrance. It is partially hidden by pine trees. Here we drink and sometimes Luke will smoke a joint while Tony and I shoot heroin.
"A hit?" Luke says.
"Sure," I say.
I hand the joint off to Tony and it comes back to Luke.
I roll up my sleeve. Tony shoots into a vein on his thumb.
"Yeah . "
"I don't want to hear it," Luke says.
"It's your own fault," Tony says.
"It's not anyone's fault," Luke says.
"You blew it," Tony says.
"I'm trying to get better, methadone has stabilized my life."
"You're nodding half the time. You have no right to bitch about us."
"Sure I do."
"Bitch," Tony says.
Tony and Luke drinking in the cemetery with me, society's bums until you step up to our informed disregard. We have degrees and we've had careers and wives and children and women and we are experienced and we have graduated to sitting on the grass and stones with beer and marble and the ones who've made it out. Drinking in the cemetery is not like drinking in bars. Our beer is cheap and it is quiet and there are only friends. I always have the feeling that the dead appreciate our visits, except for the governor.
Tony is a painter who also writes and he can talk to everyone but his ex-wives and children whose mother has alienated them from him. Tony says the mothers have turned his kids against him, but he does not pay the child support the state is after him for. Luke was a major drug dealer who flew marijuana into the states tons at a time on C-30s. He recalled the Coast Guard chasing them before they landed on isolated airstrips in Florida and quickly unloaded the dope into a gutted Winnebago and headed north on I-95. That was the 1970's and remains his legacy.
Luke once had $500,000 buried in his basement and a house on an island. Then his girlfriend of 12 years, in her thirties, contracted cancer. He got his home care nursing license and took care of her until the end. After her death, he quit selling drugs and started in on crack and lost his house and all his cash. I tried crack once with him and felt what the fuss was about. It's a brief ecstasy which I cannot understand how the poor can afford. They say it is cheap, but cheap buys you a taste. The chase bankrupts you. There is a man in our building who blows his entire social security check the night he receives it. Six-hundred dollars in one night on crack and then he bums cigarettes off me for the month. Eventually I had to charge him a quarter per cigarette. One time I was in the elevator and I didn't have any cigarettes, but noticed a pack of Marlboro reds sticking out of his pants pocket. I asked for one and he hesitated a long time, like he wasn't going to give me one, but then his crack-addled brain must have recalled how many cigarettes I had given him and he gave me one.
Luke had been the driver for mob boss Raymond Patriarca, who was a conciliator between the New York mob families when they had problems. He also took care of the hits. Luke used to drive Patriarca home to watch the soap operas every afternoon with pounds of marijuana in the trunk. If he had ever been pulled over, Patriarca would have had him executed. Luke said that when Patriarca died, he had two tractor trailer trucks full of cash.
By all counts, age had mellowed Luke out and he became friendly and generous. He always had more money than Tony and me because he had served in the Army as a supply sergeant in Germany during the Vietnam War and received a monthly check from the Veterans Administration. He told stories of all the things he stole and smuggled out of the supply depot and sold in Berlin with a partner. He made a lot of money during Vietnam. He did not have a driver's license because he had been convicted of driving under the influence three times. He would eventually die of hepatitis C and liver cancer.
One time Luke stole some heroin from me, which methadone blocks, but he shot up anyway. I used connections to get him into great housing on the island where he had once lived. He wanted to get in there because it was a full-sized apartment; it was in the same neighborhood he and his girlfriend had lived. The place originally had rejected him because of his criminal record. I told the director, a friend's mother who I knew well, Luke was a changed man and I had never seen him do anything illegal.
"I am making a deal with a grower in Arizona," he told me while I was visiting.
"For what?"
"You know. Dope."
"You're getting back into the business? Now? Here?"
"It's one-hundred grand street value. I can make a lot of money."
"After sticking my neck out for you, you make a marijuana deal?"
"I'm not going to sell much out of the apartment. I'm using my old connections."
"You sonofabitch. People will know when they see people coming and going. You just wrecked Sirje's trust in me."
"You knew how I am."
"I didn't know you would betray me."
"I can't help if I betrayed you. I need the money. The money is too good. And this is what I do."
"Betray people?"
"No. I sell drugs."
Luke's old distributors were not as faithful with bringing in the money because Luke could no longer act as enforcer. He no longer had a gun and he couldn't make rounds because he couldn't drive and didn't have a car. John drank too much during this period because he was so stressed. One night he called to tell me he had fallen drunk on the street near his apartment. "I'm on my back and I can't get up." A lot of the dope and money vanished. He wound up bringing in $60,000, which the grower accepted without killing him. He had betrayed me without a second thought. As he was dying he went into dementia. I didn't say anything to him about it, but mentioned it to Tony and he told Luke what I'd said.
Afterwards, Luke refused my calls.
"This is Paddy. Can I talk to Luke?"
"Hold on a minute."
". "
"He doesn't want to talk right now."
It took him two weeks to die and he talked to Tony.
While Luke was alive, he was in love with a girl in prison. She was from the island and he knew her. She was young and plausibly beautiful. After her boyfriend rejected her, she went to his house, a clapboard colonial that was on the National Historic Register, and burned it to the ground. Drunk, she spread gasoline throughout the first floor and lit it. She received a seven-year sentence, but got out in less than four. During her prison stay, Luke mailed her money and she called him every day on his dime. Tony was furious.
"She's just using you," Tony would say.
"She's good at heart," Luke said.
"She burned down a house. She's insane."
"They had little proof that she did it."
"No, she just had motive and when they arrested her she reeked of gasoline. She's using you for money."
Luke rarely responded to Tony's bitching.
Luke asked me to go to the library and find a prison closer to her children in Florida, who were living with their grandmother. She wanted me to help with her transfer. She was manipulating him and now he was putting pressure on me. Luke wanted to be her boyfriend so badly that he harassed me into going to the library and finding a new prison. I found her a new prison. They refused to transfer her.
"You're being a fucking fool," Tony said to him.
I was sick of their arguing and told Tony to lay off.
"But Luke, you are being such an idiot for this cunt. You think she really loves you?"
She was released and she did not visit Luke once for the rest of his life. After he died, she posted such sorrow on Facebook.
"Where were you when he was dying?" I wrote.
Tony was a small-time criminal whose offenses were the worst. He was five-foot eight-inches tall and strong. He had been in many fights. He did not get away with his crimes and had been thrown into prison more times than I can remember. The law had labeled him a cop-hater because he had assaulted two cops. I was in many courtrooms supporting him. Only as a reporter who went to court twice a week had I been in courtrooms more. He had beaten up girlfriends, had the children he didn't support. He had DUI's and had crashed cars and motorcycles drunk. He was busted with heroin. He was serious about his work in his early years, serving in the ward of a maximum security mental facility. He skillfully navigated and directed convicted psychotic murderers for 16 years, leaving four years before retirement to pursue an education. He got into Auburn where he was a star history major, with a minor in anthropology and showed talent in creative writing. Education did nothing to stop his crimes. He was accused of rape. He beat down a girl right in front of me in the cemetery. So what did I find redeeming in him? Villon comes to mind, the criminal poet. Other than art I did not see much good in him.
Me? I won the Pulitzer Prize for Investigative Journalism in 1996 and showed up wasted the night of the ceremony and a bottle of Jim Beam somehow fell out of my jacket and hit the wood floor with a loud crash in the middle of the host's long speech. The entire press corps turned to look at me, including my publisher. They saw the bottle on the floor beside my feet. I was never fired, but I had been labeled. They didn't call me "old school." They took the masses approach and called me the indefensible label: an alcoholic. What I remember about that night is that I was sitting next to a rabid recovered alcoholic who had a twisted sense of humor and I suspected he may have pulled the pint from my pocket. I later asked him about it and he said nothing. I quit journalism at 29 and began writing novels, short stories, and poems, which were immediately accepted by prestigious magazines and left me destitute.
Said Barbara to Tony in the cemetery: "You are distracting Paddy from his writing."
It wasn't a problem for me.
"What about my writing?"
"I don't care about your writing," Barbara said.
Tony ran for her and kicked her in the shoulder. She fell backwards onto the ground.
Tony left her there.
She got up.
It was time to leave the bone yard. I walked back to the building.
My buzzer rang. It was Barbara. She was crying. I went down to the lobby.
Her eyes and cheeks were purple. Someone had beaten the hell out of her.
"Who did it?" I asked.
"Some kids in the cemetery," she said.
"Some kids?"
"No. It was the cops."
"The cops beat you up? Why?"
"I don't know." She was crying.
"Who did it, the kids or the cops?"
"The cops."
"That doesn't make any sense."
Barbara was sleeping with Tony and me. We were both aware of this. Tony would get greedy and not leave when it was to be my time with her. He'd get tense with jealousy when she'd come near me.
I was the most unlikely of the "three amigos" because I had had a stellar career and had never been arrested. Well, I'd been handcuffed and thrown in the backs of police cars, but always the charges were dismissed. I was drawn to Tony and Luke by their high intellect and humor, as well as a similar world-view. We were for simplicity and we were against obscurification, which is what society runs on. The fact that they were criminals played in my mind, but I did respect outlaws. I had always been one when I was a professional. I was just more sophisticated in my approach.
We're sitting here in the grass, leaning on marble, the sun on the living and the dead evenly, when Tony stands up and goes to piss on the governor's grave.
"The governor is thirsty."
There are other governors buried hereabouts, but this one is convenient. Ivy grows up through his grave. The ivy is in a rectangular shape stretching from the stone. I suspect it was planted and is maintained. He had been governor one-hundred years ago. I never consider his possible accomplishments, only that his grave is 15 feet from where we are drinking cheap beer and it feels good to piss on a politician. Anyone who thinks he can tell others what to do is deluded and egotistical and I met plenty as a reporter. Life is not a piece of shit, as a famous comedic acting troupe once sang. Man is a piece of shit, reeking, twisted with ambition and lies, the master of unnecessary death who constructs forgiveness scenarios for himself. Our religion might be none at all, but we have seen and done enough to retire to the bone yard while alive.
Tony met a schizophrenic in a mental hospital while detoxing from heroin. He went to hospitals to detox because they gave him benzos to ease the transition. I did it the hard way, at home, with nothing to comfort me. So Tony and this woman became a pair. They moved in together up in the city. Tony said he had never had a girlfriend who gave head as frequently as she did.
"She loves to do it." She inspired him to write a great poem called "Oral Delivery."
Tony visited Luke and me when things were going badly with her. Otherwise we never saw him. When he came to us he was angry and anxious and we did not have a good time. He enjoyed attacking Luke, as always. She was a violent psychotic who pushed him over his already minimal tolerance. He beat her up and got his three counts and almost went to prison forever, but she changed her story because sometimes she loved him and his monthly check and drugs more than she loved her ex-husband. Tony served 30 days. When he got out we went to the cemetery and he got a call from her. He sat under a pine tree talking while I waited for an hour.
"You're talking to her?" I said when he came back.
"I told her we can't meet yet," Tony said.
"You're going to go with her?"
"I don't know. We're just meeting."
"Christ. I thought you were through with her."
"I am."
"She put you in jail."
"I know," he said.
"So why are you going to see her?"
"I don't know."
"I'll drink to your freedom today, but you're going back."
"Don't underestimate my back-bone."
"You can't trust your bone."
After Luke moved into the apartment I had arranged for him, I was left without my friends. I visited him by bus and continued to go to the bone yard and evade police. I shot morphine and wrote poems and sat on a glassy horizontal gravestone. One morning the cops walked by my shrub, only the sides of their faces and hats visible. They were talking and did not see me. When they were far enough past, I split the bone yard and seldom returned. Tony and Luke were gone; the cops were patrolling more than ever before.
lines from the bone yard
i saw a monarch
landing on a sunny leaf
he didn't stay long
the seagulls know it
what is it the seagulls know?
they know they'll scream it
shelley was off course
i named a boat after him
the neighbors burned it
sidewalk cigarettes
they hold and humiliate
resigned to the street
the dead cannot see
the dead cannot move about
i sit with eyes closed
the sun dries the grass
the crickets chirp like it's night
it's night in england
young men cut the grass
they make homes for granite
the roots move the stones
i found a SAG card
it was lying in the street
i couldn't smoke it
i have no money
in case there was any doubt
i have many pens
buddah looks solemn
but i say it's a beach day
come'on buddah, chicks

---


The Plumber and the Shower Girl
Nora McDonald
"I have to have a shower!"
Ally's voice was strident.
April looked at her friend standing stark naked, apart from a shower cap, in the shower and felt intrusive. It was the scream from the bathroom that had got her here in the first place.
"You don't have to have a shower!" she said. "You won't die without one!"
"Yes, I do!" said Ally, petulantly. "I have to wash my hair!"
"You washed it last night!" said April.
"So? I wash it every night!"
"Don't you think that's a bit extreme?" retorted April.
Ally and she were best friends but, since they'd come away on holiday to Corfu together, there had been several disagreements.
"There's no way I'm going down to dinner without a shower," said Ally.
April sighed, spotting the familiar big puddle of water on the bathroom floor.
"It looks like you've had one," she said sarcastically.
"It was cold! Freezing! And it came out of the wrong place!" said Ally. "It's all the maid's fault!"
"I don't see how the maid figures in all this," said April, carefully circumnavigating the ocean of water on the floor in an effort to remain upright. Last time she'd rallied to Ally's rescue, which seemed every day, her flip-flops had skidded like some over-zealous ice-skater on the wash of water on the bathroom floor and she'd ended up on her back, luckily without injury.
"She's changed the setting on the shower!" whined Ally. "It used to come out here!"
Ally pointed to the large, rectangular, modern overhead shower-head. Then her hand moved.
"Now it's coming out here!"
She was pointing at what looked like a removable hand held shower located on the back wall of the shower.
"How the hell do you change it?" she squealed.
April pushed past the naked body of her friend and peered in the dark gloom of the shower cabinet at the contraption. It had already taken them practically a week to try and figure out how the shower worked. Some devious designer seemed to have gone out of his way to try and trick any tourist who was foolish enough to want to stay in the four star refurbished hotel room.
"We should have asked reception the first day we were here," said April, but there had been no time. Ally had jumped in the shower straightaway on their arrival, amid squeals of horror at the gush of cold water that had emanated from the enormous, rectangular, inescapable, overhead metal shower plate.
"It must be up or down," April had said that first night, studying the large, chrome cuboid of a shower handle..
"Ow! That's freezing!" Ally had said, jumping back in horror..
"Well, it must be down then!" said April, moving the control down.
Ally held her hand tentatively under the thick curtain of water that was coming down from a hundred tiny holes in the shower plate.
"Ouch! It's still freezing!"
"We'd better call reception," April had said that first night.
"At this hour!" Ally had said. "There'll be no one to come!"
"Well, you'll just not be able to have a shower then!" said April, secretly glad. She was tired and just wanted to go to bed after the long journey by plane and coach.
"I have to have a shower!" Ally had retorted, pulling the chrome knob in directions the compass would not have approved of
April had sighed and retreated to the bedroom. How was she going to stand two weeks of this? Ally was her best friend but that was all they had in common. Everything else about Ally irritated the hell out of April, who'd always thought herself tolerant until she'd hitched up with her friend. This was just one more irritation. Why the hell did Ally have to have a shower morning and night?
"I need to look my best!" Ally had said in one rare disclosure, that first week, "if I'm to attract my Greek shipping magnate."
They'd both laughed at that, in agreement for once.
But after the first few days, April had wondered when Ally would find time to meet him. The time she took to get ready, he would have sailed to all of the Greek islands and home again
There had been a shout of euphoria that first night from the bathroom which had sent April running back to the bathroom.
"You tilt it out at this angle!" said Ally, triumphantly. The chrome cuboid of a shower handle looked distinctly uncomfortable at his 179 degree angle.
"Are you sure that's right?" April had said, thinking the designer would either have a heart attack if he saw it or he had a devilish sense of humour. "It looks as if it's about to fall off!"
"Well, the water's hot, so I'm not caring!" said Ally, ruthlessly.
April retreated from the bathroom, trying to avert the visions of impending disaster that kept torturing her like an ever approaching tsunami.
With no escape.
Weren't holidays meant to be fun?
She couldn't remember the last time she'd had fun. Every holiday since her divorce had been a disaster. The ones alone and the ones with Ally.
She remembered the one last year.
Ally and she had gone to Cyprus. Ally had been having her second shower of the day after they'd returned from a stifling, sun-soaked day at the beach during which Ally, who always maintained she had to spend the whole day there sun-bathing, had spent most of the time surveying the beach for potential partners. None of who had appeared within a five mile radius of her. Does she never give up? thought April. Did she really believe she would meet a Greek shipping magnate on a public beach in Cyprus?
By the second week of the holiday, the search for potential suitors had worn April to a frazzle. Didn't Ally realise she was better off single? What was so great about men anyway? April had been tired. Ally had dragged her out every evening till two, kept her up talking all night due to an overdose of alcoholic beverages and subjected her to a drench of discourse about the difficulties of finding an available man.
Maybe you should stop looking, April had thought.
She had.
The balcony had been April's only escape the whole holiday. April had escaped there late one afternoon while Ally had her second shower of the day. April had breathed a sigh of relief. The sound of the running water was wonderful. All too soon it stopped.
Ally slid back the patio door that April had left partially open. Ally was wrapped in a white bath towel. April herself, too tired to change and the bathroom completely out of her control, was still in her beach gear.
"I'll just get my cigarettes," said Ally.
April sighed. Now she'd be pickled to death. Didn't Ally realise her smoking would deter any potential suitors?
"Right, now I can relax," said Ally, slamming the patio door behind her.
"No!" April had yelled.
But it was too late. They were locked out on the balcony.
"There's no way to get back in!" April had said.
"Of course there is," Ally had said, trying to squeeze her newly painted nails in the crack to force the door open.
But April knew she was wasting her time.
"We're locked out!" she'd said woefully.
"Well, we'll just need to attract someone's attention!" said Ally.
"Right," thought April, surveying the plethora of empty balconies around her. It was mid-afternoon. Everyone was still at the beach. Except Ally who'd had to come back to have her second shower of the day.
They'd attracted attention all right. But not the kind Ally or she wanted. The whole hotel was talking about it the next day. The fact they'd managed to finally, after an hour on the balcony, attract the attention of another guest who had phoned reception and arranged for someone to come up and let them back into their room.
April had sworn then she wasn't going on holiday with Ally again.
But here she was, one year later.
Beggars can't be choosers, she thought.
"I never have problems going away with anyone else," said Ally. "It's you! You're a jinx!"
"Me!" April had thought. Me!
But she'd said nothing then. And nothing on this holiday.
Not that this holiday had been short of drama either. Take that incident today. On the way back from the beach, an elderly Greek woman had rolled down her car window and shouted at them.
"I read your palm."
April had carried on walking but Ally had rushed over to the window of the car and said, "How much?"
"Only ten euros," she'd said.
Ally's hand was outstretched quickly after thrusting the note into her hand.
"You have much heartache," she said to Ally.
Tears formed in Ally's eyes.
"But you meet man. Nice man."
Ally brightened instantly, all thought of previous tragedies toppled.
"I give you reading," the old woman said to April.
April laughed and shook her head.
"Me and men don't go together!" she said.
"Give me! Give me!" the old woman insisted.
April stretched out her hand reluctantly.
"You meet very rich man," she said.
"Me, too?" said Ally.
The old woman shook her head.
"That's not fair!" Ally had said on their return from the beach. "You're not interested in rich men! It's me who wants one!"
"Don't tell me you believe all that guff?" April said, incredulously.
But April knew, at Ally's petulant face, that she did.
Was there no peace to be had?
April retreated to her bit of the balcony she had reserved for herself. Five minutes peace while Ally had her shower.
A piercing scream came from the shower. April rushed to the rescue.
Had Ally injured herself? Was she ill?
She flung open the bathroom door.
Ally was standing in the middle of the bathroom floor, a towel covering her front only.
"The water's freezing!" she said.
Was that all?
April put her hand under the shower head. Sure enough, the water was cold.
"It's not good enough!" Ally complained.
April manipulated the shower controls. The water was still cold.
"We'll need to call reception," she said. "They'll need to send someone up to fix it."
"Not like this! no one can come up while I'm like this!" Ally said.
"You can get dressed," said April.
"I can't get dressed! I haven't had my shower!"
Oh, for God's sake! thought April, her hand already on the phone to reception.
They didn't have long to wait. There was a tap at the door. April opened it. A smiling, handsome face said, "You have problem with shower?"
April nodded in the direction of the shower.
Ally appeared, towel to the fore.
"I'll leave you to deal with it!" April said.
She had had enough of Ally's demands. She'd find some peace at reception.
Ally mouthed, Don't leave me!
But April had already gone.
That's the last time I'm going on holiday with Ally, she thought.
And she didn't.
The plumber went.
Ally met her nice man after all.
April has believed in foretelling the future since that day.
"You got back in all right?"
April looked up from reading her book in reception.
The face looked familiar.
"Back into your room in Cyprus, last year?"
She nodded.
Then she recognised the face. It was the man they'd shouted to on his balcony in Cyprus to rescue them.
What was he doing in Corfu?
He seemed to read her thoughts.
"I own the Cyprus hotel. And this one," he said.
He smiled. His face lit up with laughter. It was a lovely face.
"You gave us all tons to talk about!"
April felt herself blush. But she wasn't sure if it was from the embarrassment of what the man said or the ardent way he was looking at her.
April doesn't resent Ally any more. How could she? If it hadn't been for Ally, the shower girl, and her plumber, she'd never have met her rich man.
And the fortune teller? April's often seen her plying her skills at the beach. Don't avoid her, if you see her. She could change your life.
April and Ally don't go on holidays together any more. It's better that way. That's why they're still friends.
It's funny how life never turns out the way you'd expect, isn't it?
There's only one consolation. It's usually better.
And Ally? Is she jealous of April marrying a rich Greek shipping magnate who owns lots of hotels?
How could she be?
Everyone knows how scarce good plumbers are.
And what the few good ones earn.

---


Henry's
Charles Hayes
Large black Turkey Vultures, their ugly bone colored beaks trailing pieces of offal from a dead opossum, rise from the railroad tracks. Catching the Coal River Gorge updraft, they soar aloft and hover into the wind.....watching. Looking like the black silk kites that children flew above the muddy Mekong, they call me back to other dead things.
Stepping around the mashed opossum and its messy gore, I bind my thoughts back to regaining my rhythm of two ties a stride and getting on into the little town of Hillton. The river along my rail trek is clean and clear for this part of the Appalachian coal digs. Maybe that's because there is no coal right here. But there is enough of it close by to have made this place a big deal back in the day. Even now the town mostly survives on the bones that the coal industry can throw it. At least it's a place where I can get out of the sticks some, learn to talk to other people again. Up the hollow I am like two people sometimes. Part of me homes and likes being alone and the other part is shocked by how funny the words come out when I have to talk to the mail carrier. Like a grafted tree with two fruits, I get to feeling schizy. I figure this trip into town will help me with that. I was riding my big half Arabian the last time I was here. Three sheets to the wind, and feeling fine, I got arrested for drunk driving but they couldn't handle the horse without me. So they broke it down to pulling into the face of traffic and let me go with my promise that I would ride back out of town and mail in the fine later. That got me on their list, I expect, but the people that I gave rides to enjoyed it, maybe even became fans of a sort. I always have had a hard time believing that parts of this earth are off limits to those of lesser means, be it old game and Indian trails through posted land or the public streets of man.
Off the tracks and going past the library where I discovered the warmth of Wilbur Smith books during a tough winter, I notice the signs of an approaching let down. A small gathering of other yokels are starting to loaf around the only bars in town. One leg cocked and learning against the bar fronts, like ranch hands around an empty corral, they wait for something to happen. Like the appearance of a little generous money. Or similar party gratuities. Except for their eyes they can't seem any more laid back. Casual Fridays I think they call it in the cities. Here it's already casual, and the let down pace is a little more pronounced. Perhaps pursued.
Catching a couple of 'whoops' as I walk by, tales of my horse ride having spread it seems, I throw my hand up and pass on down toward the railroad tracks and the only "other" bar in town, Henry's.
An old half blind World War Two veteran, Henry lives in the back of a nondescript brick building next to the switching yards and runs an old bar from the railroad's heyday in the front part, on occasion. Like when the Friday Amtrak is due with friends and a little money down from D.C. Many are originally from this area so they know the score. Good times are cheap. Even for them.
Henry's gives those who don't cotton to the redneck bars up the street a place to have some fun. In the dimly lit interior, with the noise of the jukebox drowning out the racket of the passing coal trains, we on the fringe can party a little and forget about the poverty that blankets us. Henry is also my friend and a passable cook who will put food and drinks on a tab until I can pay. And even when I have money I prefer his bar. Less arrogance.
Starting to feel a little anxious, I can see that the dead-end street in front of his place is empty. Maybe I have walked all this way only to find that my oasis is not open. However, looking down the alley, I take heart when I see a thick plume of black smoke coming from the stove pipe that pokes out the back side of his building. Henry is a little frail and he likes it plenty warm. Plus he keeps his cooking warm atop an old Warm Morning coal stove near the back living space.
Pushing on the front door, I am delighted to see it swing open into an almost dark and deserted bar, the only light coming from some liquor and beer neon signs and their reflections in the long mirror that backs the nice mahogany bar. Going inside, I am met with a sight that uplifts my down home spirit. At the far end of the rich dark wood, eating a plate of what smells like refried beans, fried chicken, and cabbage, sits Henry. My long perspective down the bar, like looking through the big end of a hand telescope, shows him squinting back at me through his thick glasses. The separation it emphasizes, Henry having his meal and me fresh off the tracks, is unavoidable. Figuring that he can see me well enough but in a hurry to add my voice to his senses, I say, "What's cooking Henry, think you can start me a tab for a meal and some drinks?"
In his cantankerous way, not being a slight, just his dislike for the niceties that he considers a useless drain on his remaining years, Henry pushes himself up, goes over to his Warm Morning and returns with a plate of cornbread, beans, and cabbage. Muttering to himself as if self directing, he places the food atop the bar a few feet from where he is sitting and returns to his plate before finally speaking to me.
"Where'd you get that big bastard horse?"
My first bite of cornbread already halfway to my mouth, I pause and look over at Henry as he sits back down.
Eyes averted, grinning at his plate while his bald head slightly shakes, Henry is having a little fun.
Certainly not the first ribbing I've experienced, I smile until he sees that he got me.
"Over in Smith County," I say. "It broke me for a while, I guess you know."
"Yeah, I know," he says, while mopping up his plate with his last bit of corn bread. "Ain't no chicken left. I ate the last piece. Eat up, I'll carry you."
Enough said, Henry stands and takes his dishes to the sink, reaches into the cooler and comes out with a bottle of Stroh's, opens it, and slides it over by my plate. Seriously eating now that I got something to chase it down with, I finish my food as Henry putters around his bar chuckling and muttering about that big bastard horse.
By my second beer other people begin to drift in. Some I know and trust pretty well, others I have seen around, and some are just off the Amtrak, joined by their friends from around here. With the new money from the rails and the emptied change jars of the rest of us, Henry is actually doing a little business.
Looking over at the front door as it swings open again, I see a smiling, very loose Lizzy Jean sashay in.
Lizzy Jean is the youngest of a family that I am acquainted with. Her brother and I were in the Nam at the same time. Now he spends most of his time in his room at their widowed mother's house. Sometimes I stop by there and spend some time with him, setting on the floor of his room and piecing together his rap while trying to share some of mine. My visits lift his mother a bit. She likes it when her boy has company that he will talk to. Unlike before the war, he rarely speaks now.
Flying high as usual, Lizzy Jean engages me in one of her give a shit chats and shares a couple of laughs. She is alone but I hear that she has a new boyfriend. A guy named Skeeter, described as a mean little man who has terminal liver disease. Seems like an unfair description to me but maybe it's just a way to explain his meanness. Or maybe it's a way to say that if Skeeter's got it, then the odds of it occurring again close by are less. It all depends on what's made of it. Small town gossip travels strange paths.
Having caught up on all the not so newsy stuff around town, Lizzy Jean and I are just listening to the jukebox and doing our drinks when in comes Skeeter with a couple of other guys. Leaving his companions by the jukebox, he walks over to Lizzy Jean with this sour look on his face and says, "What the hell you whoring around here for? I been looking all over for you, Lizzy."
Lizzy Jean, no respecter of touchy situations, nor much else either, laughs in his face and replies, "Fuck you man, I ain't whoring around. I'm just having some fun like everybody else here. Look around, Skeeter. This is a happening night and I just want to be part of it."
Noticing Skeeter's eyes turn cold as an embarrassed blush crosses his face, I quickly study the bar in front of me, not wanting to appear to be a fan of Lizzy Jean's smack talk. Already off her stool, Lizzy Jean starts to walk away but Skeeter grabs her by the arm, pulls a little buck knife, and puts it to her throat.
"You listen here, Lizzy. I'll cut your God damned throat, you fuck with me. You hear me?"
Thinking this is enough from someone I don't much care for anyway, I slide off my stool and stand with Lizzy. It is none of my business but I hate the fact that a white boy is about to ruin a good time.
"Hey man, take it easy. She ain't done nothing," I say.
Faster than I can imagine, Skeeter, a head shorter and not as heavy by far, quarters around on me and puts the knife to my throat.
"I'll cut you too if you don't back off. This ain't none of your business. Got it?"
I can feel the pressure of the blade against my throat enough to tell that it is sharp. It is just about to break the skin and from what I hear, I figure he will do it. With one foot already in the grave, he is not someone to gamble with. The rest of the place, except for Henry who must be in the can, is now all eyes as the only two white boys in the place look to get it on. Not caring if I disappoint, I think it best that I just get out of this situation without getting cut.
"Ok, ok. I got it. Let's forget it," I say.
Lizzy Jean shows that she is not as wasted as she would suggest when she takes this opportunity to quickly move down the bar closer to where Henry usually stations himself.
Stepping back with the knife still held high, Skeeter allows his two companions to get him away and out the door. Looks exchanged all around, the crowd goes back to mingling and getting loose. I go back to my beer and make a note of Skeeter. He is mean.
Outside the bar on the dead end street it's like a private open air extension of the bar. Clear views of all activity coming or going on the only street to the town proper gives us a feeling of security that our drinks certainly do not hinder. Dwarfed by the black hulks of the empty coal cars at our backs, we pass the home grown around under the yellowish glow of a single street lamp. And an autumn breeze flowing down the steep mountains that surround us lends an air of being poor ain't so bad when there is no capitulation. However this speck of poor but happy doesn't last long for me.
Aware only that no vehicles are about, I don't pay much attention to foot traffic, seeing that it's not far to the other bars and their like minded customers. Joints are seldom bogarted so it is not unusual for different bar crowds to mix by the tracks.
Having forgotten all about the nasty encounter with Skeeter, I pass the joint on and turn to find that he and his companions have joined the mix. Recognizing each other at the same time, we start swinging. I get lucky first as Skeeter goes down flat. Thinking that wasn't so hard, I am ready to pack it in and call it even, being that the killer instinct of utterly finishing someone off never did find a place with me. But Skeeter intends to show me the error of my ways. Sitting up and shaking his head while I just stand off, he is into his pocket, out with that buck knife and leaping to his feet even before I can realize that I might be in a dangerous pose. Closing and swinging that knife, Skeeter quickly shows me that it is far from over. Jumping back, I can see the glint of the blade coming in a wide arc that just misses. And again he comes, me jumping and yelling at the guys with him to call him off. Being friends of mine as well, maybe they figure Skeeter got what he deserved since they get him to back off and go inside Henry's. No longer grooving on the autumn air and the home grown depleted, I thank my luck and do the same.
Setting on a bar stool and talking to Henry at one end of the bar while Skeeter nurses his swollen and discoloring eye down at the other end, I am starting to calm down some until I feel something warm and wet running down my hand. Looking down, I see that the cuff of my shirt is neatly parted. Not thinking very clear, I am a bit confused about how I dressed without seeing that my shirt sleeve was cut. I actually finger the cut wondering what could have made such a precise cut. That's when I see the cut on my wrist below the shirt. About an inch long and oozing enough blood to run. He cut me.
Seeing red, I charge down the crowded bar and onto Skeeter with the intention of hurting him bad, no instinct needed. But before I can do this several of his crowd grab me and pull me off while others pick him up and get him out the door again. This time he does not come back.
Seeing my small wound and hearing what happened, Henry puts some iodine on it, wraps it, and tells me and anybody else that will listen that I did the right thing.
By the tracks and on our own, that is plenty good enough for the marginal, as the jukebox plays on.
center>***
At first light, walking the tracks back upstream, feeling hungover and tired, I almost piss myself when a muskrat streaks out from under the rails, across my foot, and off into the brush along the river bank. A little further on, with only the stains of death left behind, the train kill is gone. Maybe to a worthy fox den with hungry cubs. Or maybe the horrid looking Turkey Vultures returned and finished the job. Any feeling of lethargy suddenly gone, I wonder at the wild poverty of this land. No longer worried about my isolation, I figure that I have mixed enough to carry me far and look to the hills to lighten my soul along the way. Maybe having little to nothing just comes with the territory and all things are as they should be. Getting my mind around this thought with miles yet to go is opportune, no doubt. Plus my hangover seems to wan. And as the sun finally breaks the ridgeline and the leafless limbs begging from the sky, I figure that after all that is, my poverty is not uncalled for. Nor is it cowed. I am just poor. And that ain't nothing.

Charles Hayes bio
Charles Hayes, a multiple Pushcart Prize Nominee, is an American who lives part time in the Philippines and part time in Seattle with his wife. A product of the Appalachian Mountains, his writing has appeared in Ky Story's Anthology Collection, Wilderness House Literary Review, The Fable Online, Unbroken Journal, CC&D Magazine, Random Sample Review, The Zodiac Review, eFiction Magazine, Saturday Night Reader, Cha: An Asian Literary Journal, Scarlet Leaf Publishing House, Burning Word Journal, eFiction India, and others.

---


Fans
Charles Hayes
Standing there with her books, smiling to herself as she turned her face to the autumn sun, she looked like a photo queen hugging catalogues of pricey wear. But when she looked aside and caught my gaze, her lips uncurled and her eyes boldly held mine. In her own skin and beyond a need, or one that mattered not, she waited. While people brushed by to and fro, all attuned to the crosswalk glow, we searched each other's eyes, as if words were only light.
Blessed by Starbucks all about, we fell aside the crossing push to sip a cup and let it be. As cups with frothy tops passed by, their holders watching other palms, she told me that she taught and asked about me. I told her that it was another world, I did shows for culinary flair, pleasant couples, no needs at hand, smiled and watched me play.
It was fun being with her, the scent of ivory towers brought back a time afore, and her nice looks with a mind to match made an edge of interest something more. My wayward ways she did not seem to mind, the reach of her eyes told me that. When it was time to go I was about to ask for her number as we dusted about, two colors of one ilk. But she made it easy as if there was no other way, and handed me her card. She told that on the back was the real number to call.
***
I called so many times but it was all for naught. Only muzak voices that asked for a note had anything to say. The disappointment was sharp at first but slowly slid to dull, like those that had passed that way before. Time moved on to a steady click and I just let it go.
After needy clinks of china and mindless chatter with bellies full enough to watch, I did OK. And a fan that sometimes hung on for more to do, passed my time a little bit. But a lot, I roamed the walk that crossed the avenue, hoping to again see her. Balmy autumn, shades of orange and green, turned to windswept grey and shadows darker still. She was gone.
One night I dropped a line when I looked out and saw her smiling on. An elegant gent was at her table too. I did my show by rote and kept my eyes where they belonged.
While walking home alone, feeling anger that she had put me on a stage, I crossed the avenue to find a taxi parked along the curb. As I neared, the dark glass slid down to show her face, just as it had been that day we met. She said that her father had to go, would I show her where I lived?
***
When she left she said that she would be in touch, not to call. So deep in, with little choice, I almost smacked her face. Don't be a spoil sport she implied, my other fans would tide me by. It was late and even if there was no father, things would just have to be. I took her words to heart and it hurt to see that it was not so much.
Only fans, him and her, and me.

Charles Hayes bio
Charles Hayes, a multiple Pushcart Prize Nominee, is an American who lives part time in the Philippines and part time in Seattle with his wife. A product of the Appalachian Mountains, his writing has appeared in Ky Story's Anthology Collection, Wilderness House Literary Review, The Fable Online, Unbroken Journal, CC&D Magazine, Random Sample Review, The Zodiac Review, eFiction Magazine, Saturday Night Reader, Cha: An Asian Literary Journal, Scarlet Leaf Publishing House, Burning Word Journal, eFiction India, and others.

---


Friendship at its Finest: Two Women in Love
Dr. (Ms.) Michael S. Whitt
In winter 1975 Associate Professor Amanda Rosaleigh Blake formed an unusually close friendship with a beautiful, vivacious black woman, Donda Clare West. Both women were young and energetic when they met in Amanda's "Educational Philosophy" seminar. Amanda was twenty-nine; Donda was twenty-four. When they first discovered how much they had in common the energy bubbled over. After they talked, the two clasped arms and danced around the classroom.
Soon they burst into a song of their own creation: "Our friendship will last forever. It is as strong as steel; as beautiful as flowers; as delicious as chocolate; as fun as kittens and so on until temporarily exhausted, they fell together amidst noises of laughter and mirth on a couch Amanda put in the room. In these moments, profound love and friendship were born between the two women. Donda was in her second quarter as a PhD student in English education. She already had a B.A. and M.A. She showed such promise in her first year as an assistant professor at Morris Brown College, she was given a two year leave to get her doctorate. The first year she received full pay.
That first night the two discovered they were on the same wave lengths in most fundamental ways. They supported the same values and causes and were going through the same struggles. When they were first together they explored each others' pasts and presents. They examined the state of the world politically, economically, and socially. They talked about what they could do to improve it.
Donda said, "I grew up in Oklahoma City. My Dad is quite a character. He is both a deacon in the church and he runs a head shop."
"I hope I get to meet him soon. I grew up in Frostproof, a citrus village, with a population of twenty-five hundred. Around l920, a frost swept across the area. All of the orchards were damaged, except those in Frostproof. That is how it got its name. There was a great out of doors around the village. Everywhere were big, beautiful trees to climb. A lovely swimming lake was only a two minute walk from our house. The beach consisted of snow white sand, which extended several feet into the water."
"That sounds great Amanda. You must be a good swimmer."
"Honey, I'm a great swimmer. I could swim under water when I was two. When I was two and a half, I was doing the dog paddle. At three, I had mastered the over hand crawl."
"That's impressive. My High school years weren't that good. The boys were immature. It wasn't until college that I really got into the opposite sex."
"Same here; there weren't that many of them, and most of those were pretty red neck."
Donda and Amanda were life long progressives. This included being against the few greedy ultra rich and taxing them heavily. It meant being pro-union, pro-choice (abortion), ardent environmentalists, anti-war, and for strict gun control. In addition to talks about the former, they had many dialogues about the meaning of open relationships and their extra-marital lovers. They considered open relationships to be an integral part of their progressivism.
Amanda said, "I've believed in open relationships for more than two years. Soon afterwards I insisted on one to my husband, Jason."
Donda replied, "Magnolia Dorm, where I live, is an easy place in which to have an extra-marital relationship. I'm having one with a good looking under graduate named Charlie who also lives in Mag. Ray is working as a photographer for the Atlanta Journal Constitution for the first two quarters leaving me free to explore my new beliefs without harassment. Manda, this man has the biggest penis I've ever seen. It's more than eleven inches long when erect. It hurts after a certain point so I can't let him put it in all the way."
Amanda said laughing, "That explodes the myth that all black men have huge penises. You must have seen smaller ones to make the comparison."
Donda smiled, "Another stereotype bites the dust."
The women's distaste for monogamy contrasted sharply with their husband's inability to handle openness. The situation was part of their dialogues during the first two years of their friendship. Their husbands freaked out and harassed them often engaging in passive-aggression. They related with sharp semi-comments like "uh uhs," "yeas," "don't knows," and "don't says." The new friends were together several times a week at Amanda's house for the first two quarters, since it was more comfortable than Mag. The two friends usually smoked reefer and drank tea. One evening when they were on that subject, Amanda told of the evolution of her desire for an open relationship based on honesty.
"I had two dishonest affairs in l973 and early 1974. It wasn't the first time I'd cheated. I decided I couldn't live lies any longer. When I told Jason about my cheating in January, 1974 he totally lost it. He yelled, 'you've ruined my life, you selfish bitch-whore. How could you do this to me? You don't love me. You love only yourself.' You could see the hate in his eyes. Then he threw a plastic lotion container at me which wounded my face, I saw red. I was livid. I said, 'You do that again, and I'll charge you with felony assault, which is what you're guilty of.' Then I slapped his face with all of my strength."
"Good for you! We can't tolerate violence. I'm glad you slapped the SOB."
"I couldn't let that go without some appropriate response. I told Jason that I considered each of us free to relate to other partners to whom we were attracted if they respected our marital relationship. Jason has mostly been awful regarding the subject. After I leveled with him, he was still moaning about it in April three months later."
"Amanda that's insane. What did you do?"
"One of the times we were in a room in a lovely hotel in Seattle where we were participating in an academic convention. When he started I said, 'Look man you need to let go of things long past. If you don't want to enjoy the room I invite you to sleep in the hall. If you're going to get into that garbage, I refuse to be around you.' He came around then, but he continued to use the incident to try to undermine good feelings."
"I love your 'look man its time to let go of the past', i.e., drop it off!"
"Something good for me came out of the affairs. I made sure Jason knew that all of the men I slept with included oral sex in their erotic practices, and that I had enormous orgasms like the one time he did oral sex on me. Donda, that creep, until he was worried I might run off with my colleague, Charlie Rudner, never did oral sex after one time shortly before we were married. That time, he tried to ruin it for me saying, 'I don't know why I did that.'
I snapped, "It's obvious you're trying to ruin this for me. You're full of resentment and bitterness, but your remarks don't affect me.' Now that he knows I can get oral sex elsewhere, you would think he invented it."
Donda remarked, "What a creepy thing to say, and how quickly he got over his 'hang up' with oral sex! It is surprising how many men have genuine hang ups with it, but he didn't have one. He was punishing you for being beautiful and attractive to other men."
"Donda, that hits home. Before you said it I never considered it a reality."
"I'm delighted to have pointed out that obvious, yet 'hidden' truth. Ray is high on going down on me. I think Jason is retarded sexually if it took that to get him into oral sex."
"Agreed, most men in my experience enjoy doing oral sex on women. Shall I bring you up to date on the evolution of our open relationship? At least I evolved. I have doubts about him."
"By all means do that. I'll do the same as I think of things."
"Last September I met a man with whom there were strong mutual attractions. He stopped by my office when I was there before the fall quarter started. We didn't say anything, but we both knew there were intense attractions. Our looks, bodily stances, and other non-verbal communications expressed what each of us was feeling.
Later, Lena, my fat, but cool colleague, introduced us to Eric and his wife, Michelle. I already knew he has a slender, well toned body, a smooth olive complexion, and thick, gorgeous black hair. He is a beautiful man. Michelle is a petite, attractive woman with Auburn hair and striking green eyes. We acknowledged our feelings for each other. We copped caresses and kisses wherever we could find privacy. Jason and Michelle acknowledged their feelings a little later. Some may think this sounds like those wife swapping arrangements, but there were no arrangements. Our feelings for Eric and Michelle developed independently of each other. Those 'key club' deals aren't about passion, only lust. They are mechanical and who you get for a partner is random. That's icky." "I'd say nauseating too," Donda said.
"Later things became intensely erotic. Everyone, except Jason and I, who were invited for dinner had left. Eric and I were in an embrace on the rug. His hand was in my sweater caressing my breasts. They are small but not flat like some women who have 'fried eggs.'"
Donda laughed, "Amanda, that's a truly funny one."
"Mine are about the size and shape of tea cups. Eric thinks they are beautiful; so did the other fellows with whom I had sex. Eric and I kissed frequently and hungrily that night.
Michelle and Jason were kissing and caressing on the sofa rolling around all over each other. I was entertaining the fantasy that we might make love beside each other. That way, every thing would be in the open. We'd be building trust, openness, and communication. I thought that was a positive thing since it fosters democratic community."
"What you had in mind would do it!" Donda responded excitedly. "I have often thought that such activities would enhance open relationships within their democratic communities."
"Sadly, it didn't happen. Things were going beautifully, when Michelle said, 'I think we're going to have to postpone this.' Both men stared at me with looks of confusion and irritation.
'Why do you feel that way?' I asked.
'Manda, suppose the children woke up and came out here when we were making love. What would we tell them?'
'We don't have to deal with Phillip. He isn't walking yet, but more importantly we need to get away from the notion that they are 'catching' us at anything. We aren't doing anything wrong. Elizabeth is the most creative, intelligent child I know. I would tell her that making love in this manner is a good thing. It widens the circle of love of which she and Phillip are important parts. We could explain that you, Eric, Jason, and I fell in love with each other all the way around thus widening the circle of love for all of us.'
Eric said. 'Those are wonderful things to tell Liz.'
Jason agreed. 'I think she would be delighted with them.'"
"Good for the guys in backing you up."
"It's always great when the other gender does something creatively ethical."
"Well said lovely woman."
"Anyway, Michelle said, 'Amanda and you guys I love you and you're probably right, but I'm just not there. I'm truly sorry.'"
"That's sad, Amanda. Instead, of building love, trust, understanding, and effective communication, that dunce brought separation, opportunities for secrecy, projections, and other sorts of negativity."
"Precious one, I couldn't agree more, and many negative things happened. In the A.M. Eric asked to come over. My heart was in my throat when I said, 'Come on and hurry!'"
"Manda, this sounds as though it's going to be exciting."
"Yes. I was delighted that he was coming over, but I was beginning to see signs of abusive control on Michelle's part. She stopped our spontaneous expression of feelings. Now in the morning she is going 'to allow us' to continue. Our encounter was even more passionate than I experienced in previous feeling states. We couldn't get enough of each other. He came about 9:00 and left a little before 11:30. As he prepared to leave, he told me Michelle alone had imposed a two hour time limit on our encounters. He said he was late leaving, but didn't care. He was not going to respect her control trips when he could help it. He apologized for her folly."
Donda said, "The evidence seems to suggest that Michelle is an anal control freak, which is always bad. In relation to Eros, well, that makes her some kind of serious sinner."
"I agree. Nothing could spoil that first morning with Eric. I was high as a kite after our wonderful encounter. I could not wait to share my experiences with Jason. When he came home, I told him about them. Instead of getting loving responses, I got jealous ones, but when I pointed to his upcoming encounter with Michelle and brought in her controlling and manipulative behavior, he totally backed down."
"I'm glad Jason rose to the occasion when you pointed those out."
"Yes, he said, 'Gosh Amanda, I never thought of the situation like that. It probably had much to do with my negation reaction to yours and Eric's situation.' We have a roach to smoke."
"Good for Jason and I hope Ray will do the same. And great on that roach. We'll smoke it and then I have to go back to the dorm to do some school work. I'd rather stay and chat about open relationships and other political matters."
"We'll continue tomorrow. I'm glad you said other political matters. With respect to sex, family, and a lot of other things we regard as 'private', the feminist slogan is apt, 'the personal is the political.'" The next night we were eager to talk more about these subjects.
Donda began, "After I finished my work, I felt horny. I think it was due to our hot conversation. I went to Charlie's room and we made love. Are there any other things about Michelle and Eric that are of mutual interest to us?"
"Oh sweet friend, knowing our conversations acted as an aphrodisiac for you makes me ecstatically happy. Eric is my first love in the sense until we connected I never came close to experiencing such intense and passionate feelings."
"That's cool about Eric being your first love. I'm still waiting for mine. He sounds as though he has deep passions suited for your great ones."
"There is one thing I think you'll appreciate given that Michelle is 'some kind of sinner' against Eros. Some of her bad Karma came around. In November, I was pregnant. I had gone to a sexist Oby/Gyn, who told me I couldn't get pregnant because I had endometriosis."
"I know what that is. I had a mild case. The stuff in your uterus called the endometrial gets into the surrounding organs. It can cause some pain."
"Right," said Amanda. "He was irate because I did not want children yet. He greatly exaggerated my inability to get pregnant. He didn't tell me how mild my case was. I knew he'd lied. My new Oby/Gyn discovered that the side on which I got pregnant, the process cured the condition. This Oby-Gyn drew the logical conclusion that we could cure the other side by my taking birth control pills everyday for a year to suppress period's and simulate pregnancy. I'm doing that now."
"That's the same thing my Oby/Gyn did."
"Now for Michelle's swell-deserved Karma. I wasn't going to tell her or Eric about the pregnancy until the abortion was over. Lena convinced me they had a right to know, and to keep this knowledge from them was as bad as Michelle's manipulation. I told Michelle first because she was in the office then. She was grateful I confided in her and thankful I was getting an abortion. She asked if I would tell Eric if he came over that night. When he came through the door we hugged and kissed. After some of that I led Eric into the living room. I could tell he was nervous. I stuttered and finally came out with it.
"Eric, I'm pregnant. Lena's taking me in the A.M. for an abortion.' The next thing he said warmed my heart. I thanked the Great Goddess for his sanity.
He smiled at me saying, "Thank goodness it's only that. I was worried you were going to tell me you didn't want to make love with me anymore." Donda began laughing her best and most wonderful laugh. It got so strong she could not contain it. She began dancing around the room. With the reefer and Donda, Amanda was getting so high she felt like she was going to levitate.
"Oh Manda, that's one of the best stories I've ever heard. Bless Eric's heart for it's in the right place. I am going to use this one as an example of a truly great masculine response with femininity woven into it. Eric must be quite androgynous."
"His feminine side is well developed. We were in the big bed by eight-thirty. Except for a snack and tea break, we made love until after eleven. Just as Eric was leaving at eleven thirty, Lena arrived to spend the night. Michelle didn't think we'd make love. She expected Eric to be upset and disoriented enough he'd be unable to think about it. She was stunned at what happened. The next day Lena and I came home around 2:30. She made a bed on the couch and told me to call her if I needed anything. In about an hour, Lena returned with a tearful Michelle.
She said, 'Last night I realized that although I don't like it, I'm vulnerable to you.'
'Being vulnerable is part of life if you live it at all. No one can avoid it without being half dead. Also, Jason, Eric, and I were not happy about being vulnerable to you regarding your unilateral decisions on Thursday night.'"
"I need to interrupt you. I'm curious whether the first trimester abortions are as painless as most claim. Before you answer, the Karma was perfect for Michelle's previous sins, and you and Eric got to enjoy it without fear of pregnancy!"
Amanda danced around the room laughing. "You're funny too, my sweet friend. Sweet, curious Donda, I didn't feel any pain. Many say all women suffer emotionally over having an abortion. I didn't suffer even an iota."
"Thanks for sharing that Manda. I could be in those shoes sometime. It's good to know there is nothing to fear."
"After Jason and Michelle began relating sexually, they soon were doing projections on Eric and my relationship. They were insecure as it was obvious that we were more intense in our feelings than either of them was capable. They maintained that since our relationship was based only on sex, it wasn't a real relationship."
"What in hell is a 'real' relationship? And who are they to define it? Michelle and Jason are insecure, afraid, and pitiful. What is wrong with basing an erotic relationship on Eros?" Donda was laughing so hard she was running around the couch again.
"Nothing. They harped on it until it became excruciatingly boring. Sex was a big part of our relationship, but we did more together than have sex. We went fishing, walked in the woods, rode our motorcycles, and had many conversations on books we read, music which inspired us, and travels we had made. All this happened last fall.
How did it end?"
"Over the winter vacation just before we met, the Landrenaeu's went to their home town near Lafayette. Jason and I went to Florida to see our parents; we stayed a week. During this time Michelle found an excuse to end our erotic relationships. Eric bought some reefer from Michelle's eighteen year old brother who was a marijuana dealer. She claimed that 'proved' he was too immature to handle an open relationship. I said, 'I don't see how Eric's buying reefer from a Louisiana dealer has anything to do with our erotic relationships.'
Then Jason did one of the best things I've seen him do. He said 'Michelle, I know I agreed with you on some aspects of Eric's and Amanda's relationship. I was wrong. I apologize and beg your forgiveness, Eric and Amanda. Michelle, you're acting like an anal control freak. That's an awful thing to be. You're violating Eric's civil rights. Your demands that his behavior conform to your idea of who he should be as a condition to see his children are despicable. You're holding them hostages and pawns for your agenda.' This reduced her to tears, Donda. And she received no comfort from the three people who loved her best. We were bleeding from her tyranny."
"That was wonderful on Jason's part. There's definitely hope for him. I'm glad I'm attracted to him. Did everything end there?"
"Our four way erotic relations ended. They'll be here until early this Sept, '75. We don't see them often. Our satisfactions now are a let-down for Jason, Eric, and me. I received some interesting information about Michelle and Eric involving more of Michelle's Karma"
"I can't wait. I feel for her, but she did sin against the Erotic, and we are partly responsibility for that sacred domain."
"A divine truth well expressed, beautiful Donda. Eric is in the process of attending some academic meetings this spring and summer sponsored by the outfit which financed part of his education. When he goes to one he has a woman or two for a night or two. He comes back here and 'confesses' to Michelle. That seems like perfect retribution for a person who robbed him of a relationship he valued for his growth and well being."
"It's divine retribution. He knows what he's doing. She made him miserable with what she did to your four way spontaneous situation. Now he is making her miserable by pretending he just falls in with these women and can't help himself. What a great line. I salute thee Eric."
"It's unbelievable but she's not making any connections between what she did to Eric and these consequences. I saw her at a swimming hole recently. She told me about his womanizing, but gave no indication of connecting things."
"How can anyone be that dense?" Donda wondered.
"I know, and this will continue unless she atones for her violations."
Soon after they met Donda asked Amanda to be a member of her doctoral committee. Donda's chairperson had to be from her department, secondary education, but she would have preferred to have Amanda. She got her idea for her dissertation from Amanda. Her Chairman, Dr. Dan Alley, English education and her other committee members did not know much about the material with which Donda was working. However, they were quite cooperative.
Amanda covered Ludwig Von Bertalanffy's General Systems Theory in the seminar. It contains his organic ideas in biology. She assigned some readings in the book. The work was an important advance in philosophy of science which had a major impact on the natural and social sciences. Parallel developments were happening in physics involving the works of Niels Bohr, Werner Heisenberg, and other Nobel Laureates. In philosophy these developments are found in the Pragmatist works of John Dewey, William James, George Herbert Mead, and others, and the English thinker, Alfred North Whitehead. Biology and physics were mechanical fields until the first few decades of the twentieth centuries. The prevailing influences before that were Newton's mechanical science and Descartes' mechanical philosophy. These limited views reduced everything to a quantity governed by mathematical laws. The qualitative aspects of reality such as colors, smells, feelings, imagination . . . exist only in the mind. This view is characterized by arbitrary dualisms such as objective/subjective, mind/body, reason/feeling, and knower/known.
The world view which emerged from the recent works sees mechanism as a single dimension of a larger multi-dimensional organic reality characterized by flux, interconnectedness, novelty, dynamism, variety, energy, and indeterminacy. Reality is as much qualitative as it is quantitative. When Donda read about General Systems Theory and heard Amanda talk about it, she had a vision of how it could be applied to teaching writing. It was a brave vision considering how biology and creative writing have few apparent commonalities or relationships. Others had their doubts about this topic, but in the end Donda surprised all of them. The doubters included some male professors, who were threatened by the two women's intellect and creativity. One of them was in foundations and taught educational psychology. He had been discouraging to Donda when she spoke with him about her thesis topic.
He said to Amanda "She is B student. She is in no way an A student."
"You don't say? She told me you gave her an A."
"I-I don't think I did. If I did, it was barely an A." Oh brother, thought Amanda, what 'reasoning.'
When Amanda told Donda about this she said, "I'm laughing all the way to graduation with his 'A' supporting my 4.0."
"Bravo, my paranormal woman friend!"
Donda had a strong will and she did a beautiful job of integrating the two areas. It was not finished until July l979, due to some important events in her life: her son Kanye's birth, a current dissertation draft burning in a fire, and a divorce.
After Ray moved, he and Donda enrolled in Amanda's "Education in Modern Society" course. She was equally impressed by their abilities. Both were brilliant and creative students. In other ways, they seemed incompatible. Donda was bubbling with energy, laughter, and vitality. Ray seemed less energetic almost to the point of being clinically depressed at times. He seemed to bring her down. The second year Donda obtained a job at Columbus State teaching remedial writing. She found a lover there named Rob Wilson. This fact plus other evidence convinced Amanda they should divorce.
Amanda urged Donda to be honest with him about her feelings for Jason. She tried and got sulking and pouting. Amanda's conscious motive for bugging her friend was that lies lead nowhere. Off-consciously she had another motive, her desire that they divorce. Donda's and Jason's mutual attraction lasted until she moved back to Atlanta. When she left, unknown to anyone she was pregnant. She called Amanda to tell her about the pregnancy when she discovered it. She said she had thought long and hard about whether she wanted a baby.
"Amanda, I don't know or care if the father is Ray or Rob, I'm going to have it. It will be the only one I have. Whether it's a boy or a girl its name will be Kanye. In Swahili, that means 'the only one.' Limiting my family to one child is the only way I can be a great college professor and a great mom."
"I love the name, and it's wonderful that you don't care who the father is. Your decision to limit your family to one child is on target. It would be a great loss to education if you didn't continue in college work. I love you, and can't wait to see you." Amanda visited Donda in Atlanta when Kanye was a few months old. They renewed their friendship and had a wonderful time. They were both talking divorce. During the winter vacation Amanda called Donda reporting she had sent Jason packing.
"Dearest friend, I'm single and dancing around the room. He left this A.M. I didn't know I would feel this great, delighted, and naturally high. It is hard to express in words how happy I am."
"That's super about your feelings regarding the split. There's something I need to do ASAP."
"I know, best girlfriend."
"I don't belong with Ray anymore than you did with Jason. I need to follow suit." During the call she caught Donda up on the Eric and Michelle news.
"Last fall when they returned to Louisiana, heavy drinking was added to the womanizing. The last I heard, they'd divorced. There is one thing I've never had a chance to tell you. Eric came to my house shortly before they left. Jason was gone until the next day. As soon as he came in, the strong erotic feelings rushed back. We were soon making love."
"I'm delighted to hear about this. You all had a chance to say goodbye. Michelle must have been livid."
"During a pause in love making, I asked him if he was going to tell Michelle about this. I told him I was damn sure going to tell Jason since he was back to his jealousy trips. He looked at me and said, 'Hell yes I'm going to tell her. I'm sure you've heard about the revenge I'm taking on her with the women I've been having at my meetings. I truly love you and we are the luscious icing on my revenge cake.'
'I love you too, Eric. I told my best woman friend, Donda West, you were my first love. You took me over the top of where I'd ever been with erotic feelings.'
'Manda, you beautiful creature, you're my first love too. I regret not meeting her, but give that 'Black Magic Woman,' all my love. Now let's get back to the basics here. It could be a long time before we get to do this again.'"
"Oh Manda," Donda gushed, "I'm glad you waited to tell me that wonderful story. It will be a good one for a short story. I needed a little lift, and you and Eric gave me a huge one." In mid-summer l978 a few weeks before Amanda left for Europe, Donda called Amanda and said she and Kanye were living in an apartment. She and Ray were already divorced.
Amanda raised her voice in joy and excitement exclaiming "Bravo!" She sang the song they had created, and said, "I'm happy for you. Incidentally, Jason owed me eleven hundred dollars when we separated. He ignored this debt. I was angry and frustrated, but the worm turned when I found a credit card with only his name on it. I shared the card with Michael as he is a hard up PhD student. We used it to stock up on necessities. When the bill came to me, I sent it back to the credit card company with his address on it. He had to pay it, or his credit rating would be ruined for seven years."
Donda said giggling, "Manda, I'm damn glad you did that. It was one thing for him to live off of you when he was doing the housework. However, he had no right to leave you with his debts."
"Thanks Sweetheart. Nancy, the girl Jason is with, was quite pregnant and nearly ready to deliver. He didn't think enough of her to ask me for a divorce. Until I acted to get one he may have harbored some delusion that we would get back together. He used her to try and get me in line."
"It's hard to believe he treated her so shabbily. Manda, before we separated our house burned down and with it the latest draft of my dissertation. Luckily it was a small setback. Something told me to take my earlier drafts, my notes, sources, and bibliographies to my sister's."
"Thank goodness for your amazing intuitions!"
"I would have died of sadness if I had not preserved all of that, but now I need to get it done. I'm going to come down to Auburn in the fall, winter, and a maybe longer than that. Is it alright if I stay with you some or all the next school year?"
"Oh yes Love, for as long as you need! I'm delighted we're going to spend extended time together. You didn't have to ask."
"Mostly I knew that, but I didn't want to take too much for granted."
"I'll be in Italy the last two weeks in August and the first in September giving a paper on Vico and Dewey at a Venice symposium. A man I've been seeing, Michael Demian Randolph, is taking the van on an upstate Michigan trip. He'll return the same time I do."
"Oh Amanda, your Italy trip and paper sound exciting. You'll be a big hit over there."
"Thanks for your belief in me and my work."
"My in-laws are going to look after Kanye while I'm in Auburn. They'll be on vacation until September 15. After that I will be free to come."
"I'll be home at the end of that first week. Call me when you're ready."
"Okay."
"Bye and I love you."
"I love you too, Amanda. I can't wait to have fun, adventures, learning, love, and growth with you, your other friends, and mine."
Amanda saw Donda before she departed for Italy. She and Michael were in Atlanta for Amanda to do some last minute shopping. Amanda told Michael about Donda. He was eager to meet her. They stopped by her apartment and found her home. After Amanda introduced them, she felt something touching her legs just below her knees. It was little Kanye hugging her legs. This was a heart warmer for them all.
"Look friends!" Amanda exclaimed. "Kanye is embracing me in the best way he knows. I see a happy child and a great Mom."
Donda said, "I've seen him do lots of cute things, but I do believe this is the best one of all." Donda and Michael, who soon turned out to be the Love of Amanda's life, hit it off well. Donda called Amanda a week after she arrived back from Europe, "Would it suit you if I came down and moved in this coming Monday?"
"Suit me? It would delight me! I'll be waiting." Donda appeared at Amanda's on a Monday around noon. Let the laughter, joy, happiness, growth, love, and creativity begin and increase! That was their mood.
"Manda, I've met a new man, Bud Rollins. He sells cocaine and reefer and has a few scams. He's coming to see me soon."
"Great! I'll look forward to meeting your hustler."
Before Bud came, Michael's presence became troublesome due to Helen, a woman he had been seeing that summer. She was threatened by Michael's and Amanda's relationship. Her acting out this time came from events which happened the morning Amanda came to his house after returning from Italy. She arrived in Columbus around 2:30 A.M. She asked a soldier looking guy if he was going to Ft. Benning.
"Yes," he replied warmly. "Can I help you with something?"
"It would be great if you could give me a ride to my home on Moseley Drive which is probably on your way."
"It is for sure. Hop in my car."
When Amanda was in Michael's house, she retrieved the reefer, rolled, and smoked a joint. She relaxed a few minutes and fell into his king-sized bed. At 5:30 Amanda heard Michael's voice calling her. She awoke long enough to make love. Then they fell out until 9:00, when the door bell rang. Helen had brought some doughnuts and coffee for breakfast. Amanda thought to herself, as she told Donda later, doughnuts ugh, what unhealthy tastes. I would never bring anyone doughnuts. Michael sent her away saying Amanda was there. She apparently was not pleased by this scene. When Donda arrived Amanda told her that Michael had not been honest with Helen about the erotic aspect of his and Amanda's relationship.
"When she asked him to tell her about it, his response, 'there's nothing to tell,' could have implied we didn't have one. Had he said, I have nothing I care to tell you about that aspect of our relationship; it would have been an honest response. At best the message was that our relationship was 'no big deal.'"
Donda replied, "Damn, can he be more insensitive? Doesn't he realize that with that inane comment he lied to Helen? That means that for a period she thought he was her only erotic partner. He knew if he told her the truth, she'd give him a hard time. It also tells you that your sex life apparently means little to him. That is pretty unforgiveable, even though I doubt it's the truth. From this and the other things you've told me, I'd say he is in a state of fear and it all seems connected with his ego. It would be a terrible blow to that ego, it you were to reject him. He's trying his best not to give you a chance. He probably thinks he can control that, but he can't. No one can. Vulnerability will sneak up on him without any intent from either of you. I'd say he has problems."
"I say 'Awoman' to coin a feminist word."
"And that woman must be a jealous bitch."
"She is and she'd love to get him to the alter. Donda, to me his erotic relating is poor and insipid. In short he does have sexual difficulties with me; and your right his vague response was insulting to me and dishonest to Helen. She assumed, not without some justification, that we did not have an erotic relationship.
On the other hand, we stay at each other's houses for up to three days at the time. We often go out of town together for several days. These activities suggested we have such a relationship. Yet, his failure to be clear with her is coming back to haunt him. She believed what she wanted. Because of this relationship I have little faith in Michael's tastes and judgments. Anyone who could take up with this spiteful, jealous, and community destroying bag isn't trustworthy.
"To say the least Manda."
"An example will illustrate this clearly. One evening Michael invited me over to spend the night. Some time in the evening, Helen invited him over to eat a banana split with her and a girlfriend. He wanted me to go and meet her. Against my better judgment I went. To show how spiteful jealous people can be, she didn't offer me anything. Michael offered me some of his, but that was not good enough. It was a despicable act of cowardice on his part. I was nauseated by both of them. Had someone treated my friend or lover that way, I would have dumped my split in the garbage, given the hateful person a piece of my mind, and gotten out of there never to return. I hate banana splits, but that is irrelevant. I don't hate ice cream and I'm sure there was some of that. As if to beat his chest he later told his brother, "I see two women."
"That was a stupid thing to say. No man alive can satisfy two women, although one woman can easily satisfy two or more men. Women's sexuality is quite vast compared with men's."
"it's time he learned this. He does know that with respect to me. As long as he is seeing that nerd, I've had and will have other lovers, many other lovers, to whom I feel passion for and vice versa. I had two in Italy. 0ne was a young Jewish Professor who told me he needed to get close erotically to the most beautiful woman around. The other was a young sailor going for the GI Bill. He sent me this necklace and some hits of window pane we'll soon eat. Also, a man to whom I was not attracted, although I liked him, invited me to come to a large house he had in Northern Italy on a big lake up there. I decided against visiting him. Our picture ended in a national magazine in a write-up about the conference. We were photographed when we were talking outside of the conference rooms. Somebody sent it to me after I came back.
"Bravo Amanda! That silver necklace is lovely. You were a big hit in Italy."
"Thanks love and you can accept much credit for that."
Donda gushed, "Gosh thanks, Manda. That means a lot to me."
Amanda also told Donda about another relationship, which was the most important of her other ones this winter. Kevin Harris was a nice looking, slender twenty-three year old man. He was 6'1" tall, with pretty brown eyes, and an olive complexion. Sexually, he was quite mature for his age having been with lots of women, his age and older.
Amanda said, "When he became a little crazy a few months ago, I stopped seeing him. I am thinking of contacting him now. He's in the hospital. He was the victim of an accident on his job. When a dolt did not hold up his part of a heavy piece of equipment, it landed on Kevin's big toe. I heard he might lose the toe. Kevin is a nice and attractive dude, and he often has quality reefer and acid. Would you like to go with me? We can take him a joint."
Donda said, "Sure, he sounds interesting." They went to the hospital that day. The joint delighted him. They invited him over as soon as he got out of the hospital. When he came, they listened to a Neil Diamond album, Serenade, which Kevin had not yet heard. That night Kevin and Amanda started their relationship again. Later, Donda admitted that she had sex with Kevin once. She claimed she had not wanted to, but he was insistent. Amanda knew better since Donda did not allow anyone to push her around. Another good friend of both women, Sandy Bryan, had an encounter with him and said she had a great time.
When Bud, who had erotic encounters with Sandy, heard about this he said humorously, "That young stud does get around." Bud was amused by Kevin with three 'older' hot women.
Donda and Amanda had the happiest time they ever experienced the year they lived together, fall 1978-summer 1979. It was glorious. They kept each other laughing and in a good mood. Had Amanda been actively bisexual they would have been lovers. Their feelings were not superficial. They could feel each other's erotic warmth. One night they were sitting on the couch. Donda looked at Amanda for moment.
Then she said softly, "Manda you're so pretty."
Amanda was flattered and gushed, "Thank you, Donda. You're pretty too. You are also beautiful in our Bard Blake's way." She turned to his poem, The Marriage of Heaven and Hell. "Now let me see I have the part, 'Proverbs from Hell.' Here's the one I had in mind, 'Exuberance is beauty.' Isn't that wonderful? To me it was written in anticipation of your birth many years later. You are beautifully exuberant and exuberantly beautiful."
"Why thank you Manda. I never thought of myself as pretty, much less beautiful."
"That's hard to believe. Henceforth I want you to realize you're both."
Amanda knew Donda was curious about relating to women when she hooked up with one at an English professors conference. The woman was a professor at Dillard. She told Amanda laughing that the woman had asked her after the fact, 'Donda, are you sure you haven't done this before?' They laughed heartily.
Amanda said, "She should have known you knew something about her anatomy. After all, every bit of anatomy she possesses you do also, and the feelings with respect to oral and manual sex are about the same. Right?"
"Absolutely!" Later Donda had another relationship with a woman which lasted five years, but most of her life she was with a man or men. Amanda referred to her in the same way as she did herself as 'Polymorphously Perverse.' That expression refers to the highest level of sensual development of which humans are capable and is a companion to cosmic consciousness, the highest level of spiritual/psychic development. Amanda wrote a poem, "Polymorphous Perversity," in the spring of 1979. There is not room to include the poem, but it expresses in poetic language what Norman O. Brown meant when he used it his classic scholarly work Life Against Death: The Psychoanalytic Meaning of History.

As usual Donda and Amanda were walking down similar paths and had much to share. Both were recently divorced and were extremely happy as a result. They were each seeing men to whom they were strongly attracted. Amanda's relationship with Michael was limping along until early fall when Helen began to make trouble for him. He had no idea to what lengths Amanda and Donda would go to keep him from bringing their garbage to Auburn. He would find out that evening he was unwelcome in their home if he did not leave her baggage behind. He called about the upcoming weekend which he was spending in Auburn. He'd be a little late.
"I'm going through this thing with Helen and I need to see it through," he explained without explaining anything.
"I see," Amanda said icily. "I'll see you whenever," and hung up before he had a chance to say anything else. His voice made her sick. Donda could tell Amanda was livid about the tension this man was forcing on them by his presence. Michael's ego was bruised by her going back with her ex. This was to get his attention, and it was succeeding. The two friends decided his bringing tensions to their world had to stop. Bud was coming tomorrow. Neither of them wanted him to walk into Michael's and Helen's mess.
"Don't worry Manda," Donda said mysteriously. "I have a magnificent plan to rake him lovingly over the coals when he gets here. I think it will put a stop to the violations."
"I can't wait to see you go into action, precious friend," Amanda responded laughing.
"I'm glad you're okay without knowing what I'm going to do ahead of time. Otherwise, you won't be as spontaneous. I've only allowed myself to form a general idea of what we'll do. The details will take care of themselves. As soon as I go into action you'll spontaneously begin to participate with me. It'll do him a world of good.
"That sounds exciting." Around 8 o'clock Michael came through the door. Amanda did not want to hear about Helen and her jealousy trip. Michael told her anyway.
"I can't figure out what's going on, or if Helen is telling me the truth. She's still back with her husband, I think. Apparently she hasn't seen him all day."
Amanda, ignoring his remarks said, "Donda and I have been having great times. We had Kevin over last night to listen to Neil's Serenade. He was inspired by it."
Amanda heard Donda coming down the hall. When she glanced over her shoulder Amanda saw to her delight she was carrying a wood carved penis and balls painted gold, Chuck Mitchell, one of Amanda's lovers gave this to Amanda and Jason. Donda had an angelic look on her face.
"Hello Miquel," Donda purred sensually. "I'll bet you've never seen Manda's and my sacred dick—n-balls, have you honey?"
"No, Amanda hasn't showed it to me until now."
"Well Michael," Amanda said softly, "I had to convince Donda that you were worthy. It is one of several icons we share as part of one of the religions we practice. This one we call the Divine Sexuality and Sacred Erotica Religion." Donda continued to stroke the item lovingly. When Amanda fabricated the name of their alleged religion, she could tell Donda nearly burst out laughing. She managed to stifle her urge. She held the little replica out from her face and cocked her head viewing it from various angles.
"Yes indeed Amanda, one of our most important religions," She remarked confirming her facetious statement, "and Michael will have to develop a bit more on his feminine side before we share more of this life affirming religion with him. Right?"
"You're right dear sister; he has more growing to do. Sweet Miquel, this icon is merely one of the sacred images of this religion. We have breasts, uteruses, hands, feet, lips, and other divine body parts. And there are additional things and processes which we celebrate aesthetically and worship: springs, cats, mountains, the oceans, beautiful streams, pristine forests, rainbows, and waterfalls."
"Amanda that was an utterly compelling and lovely explanation of our developing the Divine Sexuality and other sacred Erotica Religious symbols."
"Yours was every bit as lovely and inspiring, beautiful friend, Donda. May I reveal our central point for this evening?"
"Of course, beautiful Amanda, in this case, who but you?"
"The essence and dynamics of this religion are destroyed when anyone brings neurotic, unnecessary, and uninteresting emotional baggage into the recreation of this dimension of our spirituality. It's lethal to the development of this important spiritual discipline."
"All should heed the prophetess, Amanda Rosaleigh." When Amanda looked at Michael across the couch, he looked shocked.
He said after a pause, "I presume your message was meant for me. If so, it came through loud and clear."
Donda ended our talk, "Well, beautiful, wonderful sister Amanda and handsome and exquisite friend, Miquel, I must leave and prepare for Bud's visit."
"Okay gorgeous erotic girlfriend," I replied. "We're looking forward to meeting him tomorrow."
When Donda went back to her room, Michael asked "Would you like to go to bed a bit early tonight?"
"Sure."
"Okay, let's have a small snack and a drink and hit the big bed"
When they laid down they quickly turned on to each other. They kissed and caressed each other. When he started to enter her, his erection went flat."
"What are you doing to me, Amanda?" he asked.
"I'm not doing anything to you, Michael. You are allowing someone to do something to you. That's what you're bringing over here and what Donda and I were talking about. We don't need it; more important we don't want it." That was the conversation's end, the beginning of the end of Helen, and the beginning of small improvements in his love making.
Michael and Amanda liked Bud. He spent eighteen months in the "Slammer." He made the most of this experience. It developed his meditative and spiritual dimensions. Michael and Amanda were amazed when he told them that several years back he was in love with a woman who had an 18 month old child. His mother had to spend a year in prison. Bud cared for the child while she was gone. They spent a couple of hours getting to know each other. During this time Bud generously shared his cocaine with them and left some on the record album they had been using.
As it turned out, Donda needed an academic year plus a summer session to finish her thesis and defend it. Amanda was delighted that Donda lived in Auburn until the end of summer quarter 1979. By winter quarter Donda had become friends with a woman Amanda befriended in summer l978. Sandy Bryan recently divorced and with an Auburn doctorate, was hired as an adjunct assistant professor in the foundations of education department. The summer of l978 Amanda spent a good bit of time with Sandy at her pool. The three of them became close and had many good times together during the spring and summer of 1979. Sandy was able to live in her ex's house until he paid off her meager settlement of $50,000. This way Donda, Sandy, and Amanda had access to the pool all summer, l979.
By now Michael and Amanda had become much closer with Helen slowly fading into the background. She had gone to Carrollton with him to audit a course on "The Holocaust." This class stimulated Amanda's creative juices in a profoundly fruitful way. They also went to the Southeast Regional Philosophy of Education Society annual meeting together in Birmingham. Michael was presenting his first academic paper. Amanda was asked to comment on a colleague's presentation. Michael got to meet Amanda's super cool major professor from Florida, Dr Hal Lewis, who was sixty-eight at the time.
Hal said, "I heard you have a new man, Amanda. I want to meet him." Amanda brought Michael to Hal. He told her later, "You two seem excellent together and his paper is quite interesting."
That summer Michael often joined the three women at the pool. Their relationship had developed rapidly after Christmas the year Donda lived with Amanda. Since no one could see over the tall fence, they went skinny dipping and walked around nude. By the time the warm weather set in they had acquired several hits of blotter LSD. They would often trip all day by the pool. They had some spectacular times. It was good to see Michael's wild side blossom. Amanda was delighted he was not the least bit embarrassed to strip naked in the presence of three wild, hot, and naked women.
Donda's orals took place at the end of the summer 1979. She had struggled mightily to concretize the relationship between the abstractions of General Systems Theory and the art of teaching writing; she accomplished this. It involved elaborating complex and difficult relationships in her dissertation, which she did well. The other three members on her committee were more than pleased. Her chairperson apologized for all those who doubted her ability to get the job done on this project and told her she was an unusually bright graduate student. When Amanda told the foundations professor, he said little other than to, as the expression goes, 'hem and haw' and find a way to quickly change the subject.
Donda returned to Morris Brown with her doctorate and a much more developed friendship with Amanda. She broke up with Bud as his little crooked part did not jibe with her propensities. She never knew when she was going to see him as things often came up which were unexpected and delayed his appearance. She played the field for a while and then hooked up with her one long term female-female relationship. The fine friendship continued actively until 2004 when Donda, much to Amanda's terrible sadness, died a tragic and untimely death tied up with her famous son's, Kenye, singing-song writing career.

---


Brotherly Love
J. Charles Furman
An old Peggy Lee recording of "Fever" sounded from the juke box. Frankie sat in the dark at the end of the empty bar, nursing a scotch and soda, endlessly snapping his fingers to the rhythm. And whenever the words, "Fever! You give me Fever, fever in the morning, fever in the evening. Fever!" softly rolled their way out of the old Wurlitzer, Frankie would close his eyes and sway his head to the melody, while belting out those unforgettable lyrics.
With each word Frankie sang, he reminisced about old times, just as he had been doing since he first walked into the Flamingo Lounge, a little over four hours before. At that time the joint was crawling with patrons—some dancing, others shooting the booze. But most, it seemed to Frankie, were drowning their troubles in booze. Frankie realized that except for the faces, things had not changed much since he had last been in the place, some twenty-odd years ago. Only back then the Flamingo Lounge was known as the Tender Trap.
Now, with it being close to three in the morning, Frankie was the only customer left in the place. His eyes shifted to an area in the back of the darkened premises. He searched for a small cocktail table situated there in the old days, when he frequented the place on a regular basis—the same cocktail table where he and a young lady named Joyce sat, on their first date.
She had ordered a Tom Collins and he requested a seven and seven. Then, as if it were only yesterday, Frankie remembered Fritzie the waiter standing over them. While placing their drinks on the table, he had looked down at the young couple and asked, "You kids sure you don't vant a Coke?" They both chuckled. Frankie quickly reassured Fritzie that he and Joyce were only having one, and "We'll nurse it at that." Satisfied with the young man's answer, Fritzie winked at the two lovebirds. With the small tray balanced on his fingertips the waiter headed for another table, where someone was desperately flagging him down.
Frankie recollected how he had lifted his glass towards Joyce and prompted her to do the same. When their glasses touched, Frankie anxiously made a toast to their "newly acquired friendship." At that point, Frankie had no idea that before the evening was over, he would lose his heart to this wonderful, gorgeous young lady, who in time would become the joy and love of his life.
With all the cocktail tables looking alike from where he was sitting at the bar, Frankie decided to get a closer look. He walked to the back of the lounge and strolled through a row of cocktail tables. Then, situated against the far wall a short distance from the parquet dance floor in the very same spot, where it had been twenty-five years ago, he noticed the small round tabletop. He walked to the table and bent over to get a better view. "Holy shit," Frankie whispered, at the sight of his and Joyce's' initials—initials he had skillfully carved into the tabletop, moments after their first kiss.
A ton of wonderful memories suddenly came back. In those bygone days on Saturday night, this table was considered theirs. Fritzie, the waiter, would always put a "reserved" sign on it. But when he saw Frankie and Joyce strolling arm-in-arm into the place, Fritzie would remove the sign and replace it with their drinks.
It was at that memorable cocktail table where he and Joyce spent their Saturday evenings, amorously looking into each other's eyes, affectionately holding hands. They talked about their dreams and discussed all their tomorrows, which always included buying a house in the suburbs and raising a bunch of kids. There would be two or three dogs running in the backyard for the children to play with. Then, at some point in the evening, they would walk hand-in-hand onto the dance floor, where, in each other's arms, the two lovers danced the night away, whispering words of love.
What at first seemed like fantastic thoughts of yesterday suddenly turned sour for Frankie, who was now desperately, trying to wash them out of his mind. Sitting in this place and listening to the music to which he and Joyce had once danced, only brought back the painful memories. With a finger Frankie began to trace the initials he had carved into the cocktail table; it was here that he had proposed to the girl of his dreams. Joyce had responded by delicately placing a finger to his lips and whispering in her warm and tender voice, "Until death do us part, Frankie."
Although it had been many years since that evening, Frankie remembered it vividly—so vividly that he realized, while drinking at the bar that was once the Tender Trap that forgetting about Joyce and their dreams would never be easy. Then he wondered why the hell he should still give a damn about her now. After all, it had been twenty-five years since he had last seen or heard from Joyce.
The sight of that cocktail table ripped at Frankie's heart. He turned and slowly headed back to the bar. Sliding onto his stool, he quickly exchanged half-hearted smiles with the bartender, who was rinsing some shot glasses. The two men did not know each other from a hole in the wall, but that did not usually stop someone as personable and outgoing as Frankie from initiating conversation especially with a bartender. But tonight Frankie was not in the mood to make small talk with anyone. So the only time the bartender and he spoke was when Frankie ordered a refill.
As the Peggy Lee recording of "Fever" came to an end, a middle-aged gent, casually dressed, walked into the Flamingo Lounge, interrupting Frankie's thoughts. Frankie's eyes focused sternly on the fellow at the door. The man stood frozen for a moment, exchanging glares with Frankie, before walking over to the bar and taking the stool next to Frankie's. The bartender leaned over and asked the newcomer what he was drinking.
"Scotch and soda, and whatever he's drinking, put it on my tab."
"You ready for a back-up?" the bartender asked Frankie.
"Sure. But I'll buy my own, and while you're at it," Frankie said, pointing to the cash on the bar. "Take it all out of there."
"Hi y'a Frank, it's been a long time."
"Hu-mm, yeah, I'd say so."
"Are you waiting long?"
"I wanted some time to myself to reminisce, if you know what I mean," he said, as the bartender deposited the drinks on the bar in front of them. "So I got here a little earlier. You're on time, as usual. So, don't lose any sweat over it, Bobby."
"How you been Frankie?"
"Me? I'm doing just fine," he answered, lifting his glass and gulping down some booze. "Listen, Bobby, let's can the small talk." Frankie's tone was belligerent and bitter. "Save that shit for your goombahs."
"You haven't changed one iota from the old days Frankie," Bobby said. "You're still just as touchy as when we were growing up. But don't get too carried away with yourself. It's been ages, so pardon me, I was only asking out of concern."
"Concerned?" Frankie smirked and shook his head. "That's a fuckin' joke. I don't believe this bullshit after twenty-five years of not giving a fuck if I lived or died, that you'd get in touch with me through one of those missing persons bureaus. Fuck me! What's the point, Bobby? You finally got a conscience? Or maybe you found God, or joined some religious organization." Frankie chuckled at his own remarks.
Bobby met Frankie's sarcastic tone head-on. "You're questioning if I gave a shit? You know better than that Frankie."
"Alright, I'll give you that," Frankie admitted. "The Bobby I once knew back then always gave a fuck. A straight-lace square John," he said, and then belted down some more scotch. "A real goody two shoes at that. I was always the fuck-up getting into trouble. That's why you were Mom's favorite from the get-go."
"That's a crock, and you damn well know it." Bobby said. "And as far as tracking you down, there's somebody I'd like to introduce you to."
"Whoa, hold it right there. What gave you the idea I'm in the market to make any new acquaintances, eh, Bobby?"
"I also figured it was about time we got reacquainted!"
"Reacquainted?" Frankie put the glass to his lips, tilted his head back and polished off his drink. "Bobby, for old times' sake, do me a favor and, save the song and dance." He motioned to the bartender to pour him another. "Give me a break, will y'a, Bobby."
"No, that's straight, Frankie. Don't you think it's been long enough?" Bobby pushed his drink aside and reached for a pretzel.
"How'd you some to that conclusion?"
"Because we're brothers, Frankie, that's why. Mom used to say we only got each other in this world. I love you Frankie. No matter what, I'll feel that way until they put me into the ground."
"Yeah, okay, I'm here, ain't I?" Frankie said, indifferently. "So give the hearts and flowers a rest."
"What's eating you, Frankie?"
"What difference does it make?"
"Because you're acting as if I was the one who skipped town and disappeared for the duration," Bobby said. "Twenty years is a long time, Frankie. So I'm going to put you back on the right track and refresh your memory."
"Refresh my memory?" Frankie repeated. "Spare me the details, Bobby. It's all ancient history by now. If you intended throwing some shit in my face, why didn't you do it when you had me on the phone last week? Instead, you had nothing better to do than bullshit my ass that it was urgent for me to come back to the city. For what, just to listen to your rhetoric?"
"I hate to disappoint you, Frankie. But I didn't bring you back here to lay any heavy shit on you. If that was the case, I would've told you what was on my mind, when I had you on the phone, and left it at that. Do you think I wanted to look at your ugly kisser any longer than I have to?" Bobby asked, trying to lighten Frankie's mood a bit. "What I had to see you about was too important to discuss on the phone. But we'll get to that later, first things first."
"This ought to be rich."
"Remember the Halloween party at the Knights of Columbus? The one you never showed up for."
"Sure, I was busy that night."
"Busy my foot."
"That Halloween bash was moons ago. So what the fuck does it have to do with the price of tea in China now?"
"Plenty, and I'm going to run it down for you, whether you like it or not," Bobby insisted. "The party was in full swing... a real blast. All the people in the neighborhood were wearing masks or were dressed up in some strange costume. Marge and I were trying to figure out who the ...hell you and Joyce were. Then at about midnight Joyce comes running into the Knights of Columbus, looking like the Queen of Sheba. By the down-trodden expression on her face I knew something was wrong. She was hysterical, sobbing like a baby. Then she told Marge and me that you never came over to pick her up, never even called her, not a word."
"Alright, alright, I should've clued her in that I was going out of town," Frankie admitted, shrugging his shoulders. "I guess I should've called, but I didn't want her or anyone else getting wise to what I was up to. If Joyce had found out what I was involved with back then, it would've broken her heart."
"You didn't have to give her a blow-by-blow description. A hip guy like you could've made up a story that an old friend in Chicago was on his death bed, so had no choice but to take off. Anything would've been better than nothing. Because when Joyce didn't hear from you, she was worried sick and going out of her mind. Every day she was climbing the walls, thinking either you were pissed at her for something or maybe lying dead in the gutter somewhere."
"That would've worked out just perfect for the two of you, eh, Bobby?"
"You know, you're a sick bastard. But I'm going to make like I didn't hear that dumb remark," Bobby said, reaching for his drink.
"By the way, since you've mentioned Joyce, how's she doing?"
"We'll get to that in time."
"I guess you and Joyce must've made me an uncle by now... several times over, I bet. You probably got a couple of kids ready to go to college, eh, brother."
"Funny, Frankie, you always said some crazy things in the old days. But I never remembered you talking as stupid as this. I guess age as taken its toll on your brain."
"What's the matter, Bobby, the truth hurts?"
"Lets stick to the business at hand," Bobby said, his eyes fixed on Frankie, who seemed, by the expression on his face, to be finding the conversation amusing. "If you were jammed up, why didn't you at least let me in on what was going on?"
"It was none of your business, that's why."
"If I knew you were in deep shit, I would've made it my business," Bobby said emphatically. After all, we're only brothers, you know."
"And you're not going to let me forget it, are you?"
"You got that right, Frankie," Bobby said. "Then after days passed and Joyce and I still hadn't heard from you, we had a feeling you were in some kind of trouble. Just vanishing like Judge Crater...wasn't your style, Frankie." Bobby and his brother lifted their glasses and in one quick jolt, knocked off some booze. "Not wanting to upset Joyce anymore than she was, I made light of the situation. But all along I had a feeling you were jammed up and in some kind of jackpot."
"Jackpot's putting it mildly. After Joyce and I had set the wedding date, we went down to Avalon and made arrangements for the reception. I gave them a down payment. The following week, as luck would have it, Teddy's kid came home from the service looking for work and I get fired. Then all at once everything started going south. So with me up against it at the time and not wanting to call off the wedding, I went to one of those loan companies, but they told me my credit wasn't work two shits. So with no alternatives, naturally, I thought about paying Jackie Gelardo a visit."
"You mean Jackie the Shark, don't you?"
"I was desperate. I didn't know where else to turn."
"Are you nuts?" Jackie would juice his mother until she was in the poor house and not lose a minute's sleep over it."
"That's for shit sure. So when something else came up, something that could've possibly bailed me out of my financial woes, I decided to take the shot. At that point I figured anything seemed better than going to Jackie the Shark."
"Frankie, why were you hurting for dough in the first place? I was always under the impression you had some money buried."
"At one time I had a few bucks in my kicker, but after being out of work for a while, it started dwindling. To get even and to pay for the wedding, I began gambling in hopes of making a score. Blew most of what I'd stashed and began living day-to-day with just enough cash to barely get by. Naturally, I never mentioned a word to Joyce about my being barreled up."
"Gambling? You, Frankie! How come I never picked up on it?" Bobby lifted the glass and took a swig
"That's because I was a closet gambler, Bobby. I put all my action in over the phone."
"Yeah, I know the routine. The book gives you an unlimited credit line and you dig yourself into a hole."
"Hole my ass. It was more like an endless pit I got myself into. Dumb fuckin' kid that I was, what did I know?" Frankie ran a finger across his neck. "So being I was short the dough for the wedding and had a chance to pick up some serious bucks without going to Jackie Gelardo, I figured what the fuck."
"So you dumped Jackie the Shark to hook up with another loser, Eddie Swallar, I thought you had more sense than that Frankie?"
"With me on the balls of my ass, I had nothing to lose."
"Yeah, except for a couple of years behind bars, eh Frankie. Before you took off, I wondered what the hell you were doing hanging around with a two-bit hood like Eddie Swallar. Then after you took off Eddie skipped. That gave me every reason to suspect that the two of you were up to some shit."
"Eddie was nothing more than a petty thief with delusions of grandeur."
"So what happened, Frankie? You got mixed up with Eddie and one of his schemes? Is that why you took off?"
"Who really cares, Bobby? As far as I'm concerned, that's yesterday."
"I care! And I'm curious, Frankie, curious about how you got locked up out on the West coast," Bobby replied, knocking off his drink and motioned to the bartender for another round. "You're no hoodlum, Frankie. Sure, you were always getting into some kind of trouble. I can't count the times you were sent down to the principal's office for getting in your share of beefs. But that's because you wouldn't take any shit. It was all stupid stuff, Frankie, but as far as I can remember, you never did anything dumb like breaking the law."
That's because mom would have lynched me on the spot."
"Then from left field Eddie Swallar comes into the picture, and you're not the same lovable, charming, hot-headed Frankie we all knew, anymore."
"I was up against it, Bobby, going through rough times. But I'll tell you one thing, deep down inside Eddie wasn't a bad kid...just a little misguided. Let's leave it at that."
"Look, Frankie, I know its all water under the bridge, but as long as we're shooting the breeze, don't clam up on me now."
"What's the point, Bobby, you writing a book?
"We always used to open up to each other in the old days, remember? Twenty-five years shouldn't have changed that in least."
"Spare me the sermons, Bobby." Frankie caught his brother's glare and moaned. "Okay, okay, already, I'll lay it out for you one time but don't even think of interrupting me, and then I'm skipping. I should've never come in the first place. It was only a waste of my time."
The two men looked at each other, than Frankie began his story. "There was an ex con Eddie Swallar knew from the can, a guy named Skelly. He was a tall drink, with a huge Adam's apple, who said he grew up on the hard streets of Los Angeles. Skelly tells Eddie and me there's an all-night supermarket in L.A. that was ours for the taking. The place had a safe that was supposedly busting at the seams with dough."
"So you and Eddie figured pulling this job with a seasoned pro like Skelly in your corner was going to be easy pickings, right?"
"Something like that."
The bartender brought over two more drinks and put them down on the bar in front of the men.
Bobby lifted his glass. "Then, instead of things going as planned, the three of you get busted in the midst of heisting that supermarket?"
"No not exactly. What is it with you, Bobby? Didn't I ask you not to interrupt?"
"Take it easy, Frankie, and stop getting so excited." Bobby said, calmly. He felt Frankie's eyes staring him down. "Alright, mum's the word from here on in. So what happened with that supermarket heist?"
"We never stuck that joint up after all. When the three of us went to case the supermarket, I had a bad feeling about it from jump street. Don't ask me why, because I don't know. Instinctively, for some reason, it just didn't sit right with me. That night I began to think how mom used to remind us: When in doubt, walk away. Tomorrow's another day. So, the next morning, when we all went for breakfast, I informed Eddie and his pal Skelly to count me out. I let them both know in no uncertain terms that I wanted no part in sticking up that supermarket. Eddie's friend had a quick temper. I could tell he was pissed that I was backing out.
"After breakfast, we were walking through a deserted alley behind the coffee shop, and Skelly pulls a gun on me. I was convinced the bastard had every intention of blowing me away right then and there. That's when Eddie opened his mouth and stepped into the guy on my behalf. When Eddie wouldn't back off, the guy put two slugs into him; one caught Eddie in the shoulder and the other went into his belly. I figured I was next, so I made a lunge for the pistol. While me and Skelly was scuffling on the floor, some innocent bystander comes walking into the alley. When he saw me and that moron wrestling for the .38, the poor bastard must've shit a brick. Then the gun went off. The guy who was passing through the alley took one in the leg.
"Someone must've called the cops, because while Skelly and I are rolling on the ground, tussling, I hear a siren. From out of nowhere a squad car pulls up into the alley. Eddie's friend must've had a warrant out on him or he'd been wanted for something, because at the sight of that police car, you'd think Skelly had seen a ghost. He managed to slip away from me and headed down toward the other end of the alley. The jerk was waving his pistol and like an idiot I chased after him. Two cops came out of the squad car armed to the teeth. Skelly turned and took a shot at them. I ducked for cover, and Skelly gets hit with a barrage of bullets. He instantly hits the concrete, squirming and yelling. Then, he just lay there, motionless. With his last breath, Skelly cursed out the cop who was standing over him.
"The other cop threw a pair of cuffs on me. I wound up getting booked on attempted homicide. Eddie and the passerby were taken to a nearby hospital. Eddie was in pretty bad shape. When he finally came around, they questioned him. Of course, he never said a word to them about why we were out on the coast in the first place. He just said we were vacationing in L.A. and Skelly was an old acquaintance we bumped into after arriving in Los Angeles. Then he told them that Skelly said he had something he wanted to show us in the alley and when we got there, he pulled a gun and tried to rip us off. With Skelly pushing up daisies and the innocent bystander testifying that the only thing he saw was us fighting over the pistol. The cops had zilch, so they couldn't hold me any longer. The rest is all academic."
"Wow! That's some experience you had, Frankie."
"Yeah, and a lesson I'll never forget." Frankie sipped his drink slowly, caught up in the past. "It straightened my ass out for good."
"It must've knocked some sense into Eddie Swallar, too, because now the guy's like a church mouse. Turned legit, got married and became a pillar of the community."
"Well, in that case, I guess the entire incident served some purpose after all, even though we both nearly got our heads blown off in the process."
A couple of months after the Halloween party, I ran into Eddie at Margiotta's Bakery. When I asked him if he'd heard from you or knew what you were up to, he just dummied up. He claimed he didn't have the foggiest idea, of what you were doing with yourself and hadn't heard or seen hide nor hair of you since you'd left."
"Beautiful. Eddie kept his mouth shut, just as I told him to do the day he left L.A."
"Frankie, if you had no intention of ever getting in touch with any of us again, why'd you bother to call me from lockup the minute you got busted?" Bobby asked, curiously glaring at Frankie. "Because that was the last time we heard from you. After your release you didn't come home and you never let anyone know if you were dead or alive. What was going on in that brain of yours, Frankie?"
"I had my reasons."
"Reasons, what reasons?"
"How do you think I would've felt seeing you and Joyce parading up and down the avenue, holding hands, snuggling caressing and kissing? That would've been some welcoming home, eh, Bobby?"
Bobby lashed out in shock at his brother's statement. "What the hell are you talking about? Have you gone completely nuts?" After you got sprung, we didn't know what happened to you. Joyce and I were both worried sick. She called or came over the house at least ten times a day, asking if I heard from you."
"Yeah, I'll bet. Now can I get the fuck out of here and get some sleep? Tomorrow I'm taking the first flight back to Chicago."
"Not so fast, Frankie. Just give me two more minutes, and then you're on your own, fair enough?"
"I don't believe you're actually going to make me suffer through more of this bullshit."
"Okay, let's back up the wagon for a moment. Now as long as you mentioned it, I'm going to get you square on who gives a shit and who doesn't. Furthermore, it wasn't me who put an end to our relationship, but I guess we've established that by now, eh, Frankie?" Bobby wagged a finger at his brother. "Joyce and I sent you a letter, the minute you called and told me you got pinched in L.A." He leaned a little closer to Frankie, their eyes fixed on each other. "When we didn't receive an answer, we wrote again several times. That's when we thought you probably never received any of our letters. I finally decided to fly out to Los Angeles to see for myself what happened. But when I called the jail to inquire about visitation rights, they said you'd already been released. We thought for sure you'd show up in the city, or at least we'd be hearing from you within a couple of days."
Frankie quickly jumped in. "Hear from me about what? So you were going to fly out to the coast to visit your jailbird brother? Isn't that touching?" His tone was sharp. "Were you also planning on taking Joyce with you on this excursion?" Perhaps the two of you could've gotten married in Vegas. That would've been some honeymoon. My brother Bobby and the woman he stole from under my nose walking into the slammer to pity poor little Frankie sitting there with his dick in his hands. Or was it because the newlyweds had a guilty conscience? That's a joke. First, stab me in the back by moving in with my fiancée... excuse me, ex-fiancée, then shove it in my puss."
"Wait a minute," Bobby said. "Is that what this is all about? You thought Joyce and I were playing around behind your back? You're a bigger imbecile than I ever imagined," Bobby roared in disbelief. "So, let me ask you, Frankie, if you didn't receive our letters, what made you think Joyce and I were together?"
"I never said I didn't receive your letters."
"Well then, why didn't you answer any of them?"
"I read the first one. When I got to the part where it said you and Helen of Troy were living together, I figured... what's the point of going any further? So you could rub my nose in it?"
"Nobody was looking to rub your nose in anything," Bobby quickly shot back. "When Joyce and I thought you might be facing a long stretch, in good conscience, I had no other choice but to move in with her."
Frankie lifted his glass and took a swig. "In good conscience, don't you mean, while the cat's away, the mice will play? Isn't that more like it, little brother?"
"I hate to disappoint you, Frankie, but that wasn't the case at all," Bobby said. "After you'd left the city, Joyce got diagnosed with cancer and she also discovered she was pregnant. You were going to be a father. But nobody knew where the hell you where or how to get in touch with your ass. Then you called to say you got busted in California."
"Are you shittin' me? Why didn't you mention any of that in your letter?"
"I did. But I guess you never read that far into it," Bobby said, placing a hand on his brother's shoulder before continuing. "With you in the joint and Joyce deteriorating rapidly, somebody had to be there to look after her. Joyce also couldn't bear the thought of bringing a child into this world and not being married. I remember how she told me we were living in a cruel society. If she gave birth, as an unwed mother, it would automatically be one strike against the kid before the infant was even out of her belly. In her heart she wished it could've been you standing next to her at the altar, but being we never got any responses to the numerous letters we sent you and never heard from you after your release, she and I did the next best thing. With her hoping you might still show up, Joyce insisted that we wait. Then, when it got down to the wire, a couple months until her due date, out of necessity and with no other choice, we finally took off for Maryland and tied the knot."
Twenty-five years of believing his brother and the girl he loved had stabbed him in the back suddenly flashed through his mind in a matter of seconds. "Holy shit! Did I have everything all screwed up!" Frankie said, shaking his head and giving Bobby a long stare of remorse. "What a royal jerk I turned out to be, eh, Bobby?"
"Amazing, we finally found something we both agree on."
"I guess I must've been some sap in those days"
"Stop feeling sorry for yourself. You were a stand-up guy with a heart for the world. Maybe a little hot-headed at times, but we all can't be perfect." Bobby put his arm around Frankie and gave him a squeeze for reassurance before reaching for his drink. "Whenever one of the guys was in trouble, you were always the first one to stick out your neck. Everyone in the neighborhood looked up to you, Frankie."
"Big deal! Some hero I turned out to be. Why the hell wasn't I there for Joyce when she needed me?"
"You had your own problems, Frankie. You were sitting in the can with your fingers up your ass, not knowing what tomorrow was going to bring. And thinking about it now, by the way I started off that letter, who could've blamed you for getting the wrong idea about Joyce and me?"
"I should've known better, eh, Bobby?"
"You were just a young punk who didn't know which way was up. We all go though some shit in our lives, but hopefully, we learn from our mistakes, pick up the pieces and go on from there."
"I'd like to square myself with Joyce, Bobby," Frankie said, lifting the glass. After taking a swig, he put the glass on the bar and asked, "Do you think she'd find a place in her heart to forgive me?"
"I think she already has, pal."
"That's great, Bobby. But you wouldn't be shitting me, now would y'a?"
"Not on your life, Frankie, and certainly not about something as important as this."
"Well, in that case, I'd like to go see her, Bobby. If only to let her know what a fool I was."
"At this point, I believe that's all in the past as far as Joyce is concerned."
"The cancer, Bobby, she licked it, right? Because if there's nothing else I know about Joyce, I can tell you one thing, that kid's a fighter, always has been," Frankie said, biting his lip and looking sadly over at Bobby. "So, tell me, how'd she make out?"
"Not good at all. A year after your daughter Francis was born, she passed away. But as sick as she was, Joyce told me that just spending whatever time she had left with the infant you'd fathered made it all worthwhile. She always made a point of telling me how the baby had your eyes. And when little Francis laughed, she said it reminded her of your silly giggle. It was the most wonderful year of her life. She only wished you'd been there to share those last moments with her."
"Did she suffer much, Bobby?"
"You know Joyce, as beautiful as she was on outside, inside she was one tough cookie," Bobby said, shaking his head. "She'd be the last one to admit she was in agony...always putting up a front right to the end, claiming she was doing just fine. But we all knew better."
"That's Joyce for you, Bobby. She wouldn't think of complaining, especially if she thought it would bring grief to someone else. I want to see her, Bobby, to pay my respects and place some flowers on her grave, then spend some time alone with her. Would you take me to the cemetery?"
"Of course I'll take you, Frankie. Every husband has that right."
"Husband?"
"What do you think? When we got hitched down in Maryland, Joyce asked if I would mind using your name. So just in case the minister was a nosy bastard, I brought some of your I.D. with me. On the marriage certificate he inscribed, 'On this date etcetera, etcetera, Mister Frankie Bassallocqua wedded Miss Joyce Harrison.'"
"Holy shit, even with me on the run, she was too much, wasn't she, Bobby?"
"That she was, Frankie. And through it all she never stopped loving you for a minute."
Then it suddenly hit Frankie. "Even after deserting her, she goes ahead and names our daughter after me. Francis. How is she, Bobby?"
"She's doing just fine," Bobby answered, with a glowing smile.
"Where is she? And do you think she'd mind seeing me after all these years?"
"Mind seeing you? She's the reason I hired that missing persons bureau to get in touch with you in the first place. At the end of the month Francis will be graduating from New York University with a degree in law. The girl's brilliant."
"Sounds likes she takes after her mother."
"Thank God for small favors, eh, Frankie? But she's got her father's hard head. She insisted I try to locate you before her graduation."
"Did she really?"
"That's right! She said it just wouldn't be the same unless you were there to see her receive her diploma."
"Wow! That sounds precisely like something her mother would do. I guess the apple doesn't fall far from the tree, does it, Bobby? So can the suspense. When the hell are you going to take me to see her?"
How about this morning at breakfast?"
"Oh, Bobby, that'd be great! I'll get a room for the night and..."
Before Frankie managed to get the last words out of his mouth, Bobby stopped him and said, "Don't even think of it, my boy, because you're coming home with me. In fact, I've got an empty room next to where Francis sleeps. By the way, I hope you're not still in the habit of sleep-walking. The wife and I are down the hall, and with you parading around the house like a zombie, you'll scare the living shit out of Marge."
"Marge?" Frankie asked, as if in shock. "Not Marge Peterson?"
"Of course, who else would put up with me?"
"I can't believe it. Remember all the times you and Marge double dated with Joyce and me? Then after the show we'd come over here and dance the night away. Seems like yesterday, doesn't it, Bobby?"
"Yeah, those were the good old days, Frankie. Come on, let's get out of here. We'll talk about it on the way home."
After Bobby and Frankie threw a couple of bucks on the bar, the two men bade the bartender goodnight, and headed for the door of the Flamingo Lounge.
As they marched up the block, Frankie turned to look at the neon sign mounted over the entrance of the Flamingo, the same sign that many years before had read "The Tender Trap." He put his arm around his brother and said, "You know, Bobby, except for you and me, there's not another soul on the street. And yet it feels like we've got company."
"You mean like somebody's watching over us, right, Frankie?"
"Yep, it sure does. But I guess after polishing off a few scotch and sodas, the mind can play tricks on your imagination."
"That's not your imagination, Frankie."
"What do you mean?"
The two men stopped in their tracks and faced each other under the lamp post. Bobby put his arms around Frankie, who immediately reciprocated the gesture. As the two brothers hugged each other Bobby whispered into Frankie's ear. "Before Joyce passed away, she told me that no matter where you are, she'll always be there to keep an eye on you. That's probably her looking down on the two of us right now, pal."
As Frankie and Bobby released their embrace, Frankie put his fingers to his lips, looked up at the stars dangling in the sky and blew a kiss towards the moon. Then the two brothers continued their journey home.
Frankie's face suddenly blossomed with joy. With every step he took he had the sneaking suspicion that Joyce wasn't too far behind.

---


years
Janet Kuypers
haiku 2/28/14


I'm worn down lately
from carrying your spirit
all these years, alone

---


Love in Any Language
Tremont Charley
On a gorgeous September day a slight breeze wafted over Jamaica Bay. Kennedy Airport was as busy as usual on a Saturday. At noon Mitch and Simone arrived at the airport along with numerous other travelers. These two, like most that were coming and going at Kennedy Airport, were complete strangers... but just barely. After all, they arrived only seconds from each other on adjacent runways and crossed paths at the airport newsstand and while going for their luggage. Those incidents would seem like nothing more than meaningless coincidences or perhaps it was faith.
Mitch, a tall, handsome, 24-year old, blue-eyed blonde had a degree in marketing. He came to New York from South Florida to work as a junior account exec at a prestigious Madison Avenue advertising agency. Simone, a beautiful, long haired brunette, had graduated with honors from The Fashion Institute of Paris. With aspirations of being the next Christian Dior, she flew across the Atlantic to begin an apprenticeship under the legendary fashion designer, Jean-Claude Chabeaunair.
Both Mitch and Simone were extremely ambitious and career minded. But away from work they shared a passion and insatiable appetite for dancing, both being excellent dancers. Mitch took a taxi from the airport to his newly acquired digs in Greenwich Village. A chauffeured limousine drove Simon to her high rise apartment on Manhattan's Upper East Side. On the trip both opened their Smart Phones and searched Google for New York's most popular dance clubs.
On weekends for the past month Mitch has been swaying to the music at Shake in Chelsea. And Simone could always be found dancing at Glitter in Gramercy Park. Platinum, Manhattan's newest dance club, had just opened on Broadway in Time Square. D.J.'s were the backbone of all dance clubs. Word that legendary D.J.'s Fat Mo and the Notorious Flash were now at Platinum rapidly spread, attracting the best dancers in the city to the club. Dancing with the best was an inspiring thought to both Mitch and Simone; but just thinking about it was not enough for either.
On Friday night Simone dressed in casual dance attire, paid Platinum's cover charge, and then with hopes of finding a gifted dance partner, traipsed into the clubs lounge. The place was immense and dark-dark except for tiny, flickering, colored light bulbs scattered about. The non-stop music was ear-splitting loud. The enormous dance floor was crowded with couples practically on top of each other grooving to the music.
Mitch, wearing a fashionable blazer and an opened collared shirt, entered the club minutes after Simone. At one of the bars surrounding the dance floor he ordered a Scotch and soda.
Shortly after arriving at the club, Mitch and Simone had to visit the restrooms. The men's and women's restrooms were both situated in a hallway a good distance from the dance floor. As luck would have it, they came out of the restrooms at precisely the same time. In his haste to get back to the bar, Mitch accidently bumped into Simone. "Are you alright?"
She shrugged and brushed herself off.
The music was so loud that he cuffed his mouth leaned close to her and shouted, "Please accept my apology."
Speaking in her native French, Simone said, "Excuse me, but I'm not deaf."
"Huh?" Mitch uttered.
She gave Mitch the once-over and once again speaking in French rattled off. "Do you dance, clumsy?" Before Mitch could answer, she sarcastically glanced at him. "You're here! So unless you're Security, which I sincerely doubt, I guess you must dance."
"Dance," Mitch bellowed.
"Yes dance! Not that I expect you to be Fred Astair," was her smart aleck reply in French.
"Fred Astair," he repeated.
Simone sarcastically smiled and made a couple of dance steps.
Mitch moved to the music in unison with her, all the while thinking: Instead of playing games and speaking only in French, why the hell doesn't she just ask me straight out to dance with her?
She stopped dancing, waved a finger at him, and then pointed to the dance floor. Mitch took her hand and they ran onto the busy dance floor and began to move their bodies to the music. The skill with which they danced had those around them believing they had been dancing together forever. Everyone close to Mitch and Simone stopped dancing, surrounded them, and applauded.
For the next five hours Mitch and Simone dance non-stop. At a quarter to four in the morning a voice from the loudspeaker announced that Platinum would be closing in fifteen minutes. But the voice also informed club-goers that a breakfast buffet at no charge would be available in the lounge.
Except for exchanging an odd word or two while dancing, Mitch and Simone had never really spoken. Yet, something inside of Mitch wanted him to get to know her better and not just because she was beautiful. To him there was something mystifying and intriguing about her. Thoughts crowded his mind: Maybe it was the poignant way in which she looked at me with those big, beautiful eyes or maybe it was the tender manner in which she touched me when we danced closely. Whatever it was, there was something different about this young lady that aroused and stimulated him, something that he could not get out of his mind.
The house lights were suddenly turned on, and the music finally ended. Mitch escorted Simone off the dance floor and jerked a thumb towards the buffet table. "C'mon, let's grab a bite."
"Bite?" Simone repeated in a deep French accent.
"Of course, you must be hungry."
"Hon-gree?" Simone curiously repeated.
In high school Mitch had taken a class in French. Of course, he had forgotten most of what he had learned, but not all. So, he curiously looked at Simone and asked, "Parlez vous English?"
"English?" She held a hand up to Mitch's face, spread her thumb and forefinger about an inch apart, and in English said, "So, much." She then wagged a finger under Mitch's nose. "Parlez vous Francais?"
Imitating her, Mitch spread apart his thumb and forefinger and in his best French accent said, "This much, mademoiselle."
They both laughed.
Mitch pantomimed bringing a fork to his mouth. He then moved his lips as if chewing. "Hungry."
She smiled, nodded and rolled a hand over her tummy. "J' ai hungry."
"Great!" Mitch believed it was time for him to introduce himself. He poked his chest, bowed, and graciously looked up at her. "Je m' appelle, Mitch".
In reply, she curtseyed. "Je m' appelle, Simone".
They smiled at each other, began laughing, then took the others hand and headed for the long buffet table. The table held endless trays of food: Fried eggs, pancakes, French toast, home fried potatoes, bacon and sausages plus a coffee urn, cream and sugar were at the end of the table.
An attendant instructed everyone to take a tray. On each tray was a paper placemat with Platinum's logo, a picture of couples dancing, the club's address and telephone number.
Mitch and Simone took their trays loaded with breakfast and carried them to a table close to the bar. While eating breakfast, they constantly smiled at one another. On occasion Mitch or Simone pointed to a salt shaker or a bottle of ketchup or a napkin or some other item on the table and announce the proper way to say that item in their language. Other than that they carried on no real conversation.
Determined to break the monotony and make things interesting, Mitch turned his place mat over, took a pen from his jacket pocket and drew a tic-tac-toe diagram. Even though there was a language barrier between the two with some luck he hoped to teach Simone the game. To his astonishment the moment he completed drawing the graph, she snatched the pen out of his hand and drew a circle in the center box.
Simon won the first game. Both being competitive they continued playing even as the club emptied of customers. Soon no room remained on either of the placemats and Mitch was up six games to four. Not willing to accept defeat, Simone, coaxed Mitch out of Platinum to Nicks' all night coffee shop. At the booth in the back of the place they drank coffee and played tic-tac toe until the sun came up.
Since that evening some weeks back, other than actual cohabitating. Mitch and Simone were practically inseparable. Most nights after work they would go for dinner but only patronized restaurants that used paper placemats. After dinner they often took in a movie, went bowling or even shot a game of pool. Most evenings, especially on weekends, they would dance the night away at Platinum. All of these activities required little or no dialogue, a situation which worked out just fine for both.
Even though conversation between Mitch and Simone was limited, even a stranger could easily tell just by the way they acted and looked at each other that they were madly in love.
On Saturday evening Mitch took Simone to dinner at Zach's Crab house with every intention of proposing. Zach escorted them to their favorite booth in Gloria's station at the rear of the restaurant. Gloria, a short, middle-aged blonde, whipped out her order book, looked down at them and said, "Yeah, I know...its two glasses of Chardonnay and an appetizer of baked clams for openers...right?"
Mitch nodded at Gloria. She then turned and walked away, scribbling in her order book. From his jacket pocket he discreetly removed a small velvet jewelry box containing Simone's engagement ring and placed it next to him on the seat of the settee.
After devouring the baked clams they ordered two seafood platters and for dessert shared apple pie á la mode. Once Gloria had cleared the table, Simone turned over her placemat, removed a pencil from her purse and drew a tic-tac-toe graph. Then as if the pencil were a sword, she held it up to Mitch and announced, "On guard."
Mitch took the pencil, and something he had not considered till now began playing tricks with his mind—something that had him thinking: Crazy as I am about Simone, in reality all we have together is dancing dinning and tic-tac-toe. Much as I love dancing and eating out and enjoy playing tic-tac-toe there has to be more to life. I need a partner who's fairly well rounded... someone I can discuss politics with...the theatre, and what's going on in the world...perhaps even sports, but I guess that'd be pushing it a bit.
He drew an X in the top left box and handed Simone the pencil.
She smiled and blew him a kiss.
He blew a kiss back and thought: Sure, I could try to learn to speak French and she could take a couple of courses in English. But with our busy schedules learning each other's language could take forever. I love Simone, but am actually thinking maybe it'd be best not to rush things. He grabbed the jewelry box, shoved it back into his jacket pocket then realized: I've got a helluva lot of thinking to do.
She put a circle in the center box and glanced across the table at Mitch's solemn expression, thinking: Looks like he's contemplating where to place his next X. Absorbed as she thought he was with the game had her pondering things about their relationship, things she had never previously considered—things she knew would only break her heart. Thoughts racing through her mind were similar to what Mitch had been thinking: There has to be more to life than dancing dinning out and playing tic-tac-toe. She handed Mitch the pencil, excused herself and headed to the ladies' room. She stepped into the restroom, closed the door and broke out in tears.
Sunday Mitch took Pierre, a co-worker and French emigrant, to brunch. While waiting to be served, Mitch explained to Pierre how frustrating it was that he and Simone were barely able to communicate. He took a sip of vodka, stared across at Pierre and in an uneasy voice asked him to write a farewell letter in French to Simone.
That same day Simone escorted Samantha, her next door neighbor, to Bruno's Spaghetti Palace. Sam, originally from Boulder, Colorado, fluently spoke French she had studied in college; this in itself enabled the two ladies to become quite close. By now Sam knew everything about Simone's relationship with Mitch and how they were barely able to communicate. She also knew that Simone was crazy about Mitch, so naturally Samantha was flabbergasted, when Simone requested she write for her a "Dear John" letter in English to Mitch.
That evening Mitch took Simone for dinner at the exclusive Shalimar. His farewell letter to Simone was in his vest pocket, while Simone's "Dear John" letter to Mitch was buried in her handbag. Each intended to give the other their letter as soon as dinner was finished.
As always, when dining at The Shalimar, Mitch and Simone were seated at a table in Pino's section. They ordered two glasses of Chardonnay and an appetizer of baked clams. From Pino they learned that Chilean soccer players, several of their wives and the team's head coach were seated at the huge table directly to their right. Everyone at that table was laughing, drinking and having a grand old time. According to Pino they were celebrating today's semi-final victory over Canada in an America's Cup Soccer Tournament.
At Shalimar there were no paper placemats. So Mitch and Simone always brought with them plenty of blank paper. But tonight both were miserable and neither was in the mood to play tic-tac-toe.
As Mitch and Simone shared the clams, one of the soccer players, walking unsteadily, headed for the men's room, singing Chile's national anthem. As he passed their table he tripped and almost fell on Simone. Mitch and several soccer players ran to help this intoxicated fellow up off the floor. Upon getting on his feet, he brushed himself off, shook Mitch's hand and assisted by his coach, wobbled in the direction of the men's room. One of his teammates extended a hand to Mitch and in Spanish said, "Thanks! That was very kind of you."
"My pleasure," Mitch replied, speaking Spanish and shaking the fellow's hand. Then again in Spanish he said, "When are the finals and who're you guys playing?"
Simone anxiously jumped out of her chair and ran between Mitch and the soccer player. "Forgive me for interrupting," she said in Spanish, and then turned to Mitch. "The champion-ships are between Chile and Brazil. The game's to be played Wednesday night at Yankee Stadium at 8:00 P.M."
Mitch looked at Simone in amazement and continued in Spanish: "How'd you know all that?"
"From the Internet, of course," Simone said speaking Spanish. She then wagged a finger at Mitch. "Where did you learn to speak Spanish so fluently?"
"My dad's from Galicia, in Northern Spain. Up until I was twelve my family lived with my dad's parents in Miami and in the house Spanish was the only language spoken." He then stared at Simone and asked, "And what's your excuse?"
She smiled, and replied, "Growing up, my dad was a business representative to companies in Central and South America. My family lived in Bogota and I attended school with Latino children. The rest is history."
As Mitch and Simone continued in Spanish the soccer player removed from his vest pocket two tickets to Wednesday's championship game. He handed the tickets to Mitch and silently excused himself.
They sat back down and for the next few hours, speaking only in Spanish, they poured out their hearts, until Pino warned them that the place was about to close. From that day forward over the next thirty years Mitch and Simone never stopped talking. During that time they had two children, six grandchildren and each made a point of learning the other's language.
By the way remember those farewell letters? Here's what happened to them. Mitch and Simone had them framed and they hang next to each other on the wall above the bureau in their bedroom. The letters are a constant reminder—a reminder to both Mitch and Simone to never forget how precious their love is and how close they came to almost losing it.

---


out there
Janet Kuypers
haiku 3/1/14


alone and lonely
all the love was just out there
I couldn't reach it

---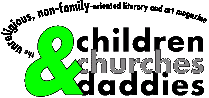 interview
get the inside scoop


Just a guy who sweats novels
By
Jackson Evarts, professor emeritus Humboldt State University

The following interview with Patrick Fealey was conducted May 13, 2002, in Newport, RI, at 304 Broadway, beginning 3:44 pm. Upper 40s and raining.

The following interview with Patrick Fealey was conducted May 13, 2002, in Newport, RI, at 304 Broadway, beginning 3:44 pm. Upper 40s and raining.

Jackson: A lot of these questions are for the readers more than for me because I'm somewhat familiar with your writing habits. There are a lot of writers and people who want to write who might gain insight and at least motivation from hearing how a writer such as yourself works.

Fealey: First off, I am not a writer. I am a guy who writes. I am a man, not a thing. The rest of it I agree with, that we can learn and be inspired by others who have done it or are there. I know others have helped me, including Henry Miller, though it's not going to get you off your ass every morning, or whenever it is you write or propose to. In the end, my view on other writers, their works and their ways, as relating to other up-and-coming writers, is this. If you look around for something and are not finding it, you are it.

J: you mean style, content, the writer, like that?

F: Yes. My point is do not look outward with all your confidence in what is there, because the guys you are seeing once looked out and did not see themselves among the selection. Don't put too much confidence or weight in what is out there. Of course, a hack will, but we'll leave the hacks out of this for now, those people who read every fucking thing in existence and can't write, like professors, you know, like you. I'm talking about writers who are finding their way and naturally look in and out and everywhere for help, affirmation, about what they are doing or where they are going. There's a good level of insecurity in any artist and when starting out, confidence can be kind of low, too low, maybe. Doubts in general are good, but one needs to move. I'm saying that he should not have so much doubt as to be shut down. And if there is anything that is going to bury a guy in despair it's the canon and The New Yorker. And the rest of them. word happy egotists like Mailer will kill, but terrors like Celine . . . he'll dare you. But getting back to your question, nobody is going to write like you and you shouldn't attempt to write like another guy. If you are going through writers and are getting this feeling of dissatisfaction, that your need is not being met, it's likely that that is the thing in you which needs to come out onto paper. That you are that writer. That's all. It's an active approach to the problem and it makes sense, since they are your needs. That said, we are talking here about maybe a dozen living people out there right now with the capability of matching or beating the resident geniuses while changing the nature of the game. Pollock, Miles, Cobain, Rimbaud . . .

J: Where is writing going?

F: (laughs)

J: You know some writers, some good ones.

F: Yeah. Real ones. We keep a respectful distance. When you work the same turf, it's tough to admit things. You know. The best writer I know in California, he says he envies my writing ability. I told him I don't like that word. To me, envy implies separation, conflict, an unease. Nobody can be me. I can't be anyone else. I told him only you can be yourself." He's an ass, but he can write. But that's where personality comes in. Picasso said ninety-percent of great art is personality, ten-percent talent. That guy is ninety percent talent. There are things he can do which I will never be able to do and I have gotten used to that. It's the same as being a guitarist who knows a kick-ass guitarist who pulls off amazing riffs and solos that you'll never do. You have to accept it and go with your own strengths. Nobody can be you. Shit, if I could write like someone, it would be Celine. See, I have had to get over the fact that I am not Celine. I am also not Balzac, nor am I Saul Bellow, thank god. Life is too short to read Saul Bellow. I consider myself one of the most fortunate guys to know these writers through their works, these men. Miler was a man first, a person, which is more than you can say for Wally Lamb. I don't want to be nasty. But if you are not a genius, you have no business wasting paper. There are plenty of geniuses around already wasting paper. Go get a job cutting down trees or inventing tougher computer keyboards.

J: Would you say you're getting more confident about what you do?

F: Each day is a struggle. When you win more than you lose, you gain confidence. This writing game is played on a clock that's set in years, not seconds or minutes. Sometimes hundreds of years. The victories have been small. Affirmations have come from people and places I respect, usually indirectly, sometimes with acceptances. The most important victories are at home, you don't even remember them, the realizations, the words, they're like injections, firecrackers in your ass. Those keep you going. Sometimes you know when you are in it and that is the most and something you want to keep going. The outside things, they are less frequent, but you remember them better for some reason. Maybe it's the ego. I remember one time I was introduced by a guitarist to a published novelist in a fucking Oxford and the guitarist says, "This is pat. He's a real writer." The Oxford dude stayed away from me the rest of the night. The ninety-percent talent guy was glued to him all night because he needed an agent. What the guitarist said is cool. What's also cool is when you open up a highly lauded book, you know, national book award, Pulitzer, Nobel, Booker, Starbucks memoirist of the week, and you start reading and before you finish a paragraph you stop, close it, and think, fuck, man, I wrote better when I was 12. Half the people I know who do not consider themselves writers, do better than this.

J: But isn't that also somewhat depressing, discouraging? If it's true?

F: Fuck you on the second part of your question. But yes, it is discouraging, so far as believing your work will ever get out to people to read. It's also discouraging financially, because succeeding as a starving artist means that yes, you are alive, but you can hardly travel or buy clothes or even eat out, your health suffers, all of that. I went to the dentist and he said he had to yank 8 teeth. I said fuck! I don't eat, but I'd like to delude myself! Obviously, I do not own a car and finding a girlfriend is not easy. Hi. I'm sick, but they took away my guns. I'm recovering from hepatitis, but I don't have AIDS, I have no money . . . I will spend half my waking time ignoring you . . .

J: It's your choice.

F: No. it's not. Maybe some choose it, but it chose me in fifth grade. I started writing obsessively. The rest of us are possessed. Call it the muse, but I think "muse" is too delicate a word for whatever I've got. I have a disease. I don't have a life. I have this affliction, which really I know is an obligation, a responsibility, a calling.

J: To what?

F: I don't know. Sit around thinking about what I'm not thinking about? Maybe write the Third Testament to The Bible?

J: Since you mentioned muses. Writer's block?

F: Only thing I know about the muse is it doesn't care about whether you live or not. I got blocked once that I can remember, writing a page one story on deadline. I'd gone out to interview this archaeologist, famous in her field, over in Egypt, London, Harvard here. The problem was by the end of the interview I was in love. She was beautiful in and out and I was late getting back to the office because she made me fucking dinner. So I went back and I'm sitting there and the other reporters notice I have got a sentence after half an hour. They start to laugh at me, say I'd fallen in love. I tried to ignore them, but the truth was I was out of my head. I couldn't write because I was in love. Five years later we finally had our "summer of love" and we had occasional rendezvous, a correspondence. If a block happens, it is infrequent and I take the day off. Usually if I don't or can't get into it, it means I need a rest. Rest is important. I tend to write in shifts, sleep in-between, when I am into a book.

J: So you would say writing is physically tiring, as well as mentally and emotionally?

F: Yes, and the emotional and mental side sneaks into your sleep and disrupts it. You are trying to rest your brain and body and the faces and words follow you into darkness.

J: That is obsessed.

F: Nobody knows. Obsessed is being able to write a novel in two days. A short novel, but a good novel. I know several people who can do that. I did it on scraps of paper, napkins and a notebook in this café in San Francisco, Que Tal, on Guerrero Street. They thought I was nuts. It must have looked pretentious sitting there for 12 hours, but I had nowhere to go. the woman who owned the joint kept giving me the hairy eyeball. I got to know the chicks who worked there and they kept me fueled with free coffee.

J: Where's the book?

F: I think it is stuck into The Wastrels manuscript, but I think I'm pulling it out and putting it together with some other San Francicso writing from that time, which was a period of two months in late '99. It'll be more solid with the context, but it could stand as a novella. Thing is, writing a novel in two days is not something I could do full-time, not even doing romance novels or porn. Speaking of romance novels, I had to interview this girl I used to work with who published one. She was also a reporter, back in the day. I did the story. She told me about getting her agent and her contacts, etc., She knew I wrote, but she didn't offer any help. Which is fine. But it's an interesting attitude.

J: More opposition.

F: More true friendship!

J: Have you considered writing porn?

F: Rarely.

J: It's obvious that you could. You'd make a little money.

F: I think the only reason I haven't is time and energy. I suppose I could devote a couple hours, say 3 to 6 am to writing porn. A lot of great writers have done it. Miller, Nin, and Whitman's publisher was a shady pornographer. If it wasn't for the poems of manly love, which are beautiful, we might not have Leaves of Grass. Who knows. But yeah, I should look into porn. Which reminds me, I left two first editions of de Sade in San Francico when I split in '99, couldn't carry any more weight. My friend, Father O'Brian had to sell them because he was starving on Mission Street. A couple pages of the Marquis are enough, but 1000 pages are a meal.

J: I already know this about you. You have no respect for books. Is that fair?

F: Not even my own. I respect some of what's in them, and some of the writers. But no, I do not cling to them. They are not precious and I do not get caught up in them. I rough them up when I read them and I give them away. I know I can find them again anyhow, if I want. I have sold books, but most of them I have given away or thrown out. I give a lot away. I have three small piles of books here, most of which I acquired in the last year. I go through cycles, I guess. A year ago I was a 33-year-old writer with no books. Whether I read them or not, they go, with few exceptions.

J: Such as?

F: Top of my head? Villon. Rimbaud. Baudelaire. I replaced Baudelaire. I let go of Celine and Miller, but they'll be back. Bukowski is gone and may be back. Blake is back.

J: All poets. Predominantly romantics.

F: Yeah. That's funny. I didn't appreciate them until later. Now I consider it the most perfect form. Writing so concise, demanding.

J: Novelists?

F: You're not going to let me expound on poetry?

J: How long will we have to wait for you to become concise?

F: I believe in free speech.

J: It appears language is not on your side. The novelists?

F: I already mentioned two, Celine and Miller. Hemingway was decent, but didn't last, except for his short stories. That's all I can come up with for today.

J: A writer said to me that you seem to 'sweat novels.'

F: (laughs) I once added up all the pages and divided it by the years and it turns out I write one finished page a day.

J: That's all? But you're talking to the final draft?

F: Yeah. Thing is I've been writing for a long time, so it looks like I 'sweat novels' when the fact of the matter is, I'm slow as hell. I just work a lot.

J: Places like this allow that.

F: Low rent is my NEA grant. America takes care of its artists, despite what you think. Soup kitchens, Medicaid.

J: You just have to be mentally disturbed.

F: Yes. And willing to lose your family, friends, job, health, social standing, and live like a starving dog in the worse neighborhoods this country has to offer.

J: It makes sense.

---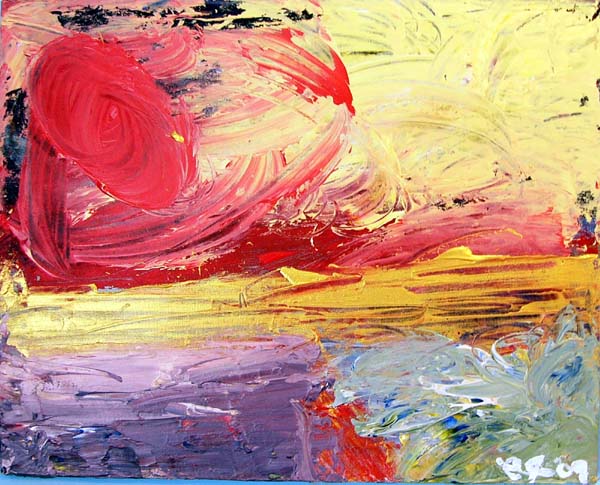 ---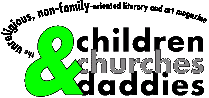 The STFU Fight Song
CEE
"I think people don't...really want constant...divisiveness. I really don't think they want that." —Stephen Colbert, Face the Nation, 12/27/15
++
Shut up. This isn't working. You know it. I know it. Just STFU.
My earliest memories of family life, center 'round the breakfast nook (separating wall torn down in 1974, like ISIS blowing up Buddhas, when my stepmother moved in). Two redwood-stained benches flanking a dinerlike table. Me, defying Freud, absorbing, recording it all in my high chair. Every day, a war. Balboa vs. Creed. Clay vs. Liston. Raging Bull. The War of the Roses. The Jerry Springer Show. Blondie and Dagwood with the humor sucked out of it. It almost never stopped. My parents' marriage, was one of only passion. Woe unto you, if you do not marry a friend.
The eternal war, exhausting, debilitating, from time to time, was attempted end. By only one party, however, which, we all know how that works. It was Mom sometimes, Dad at others, who would retreat to disconnect, and try to not retort. Try to allow the fire die. Try and beat back intensity with simple disinterest. The other, as any good spouse, knowing what combination of buttons to push, would do so. Like Scotty hacking open the space doors, but for selfish, hurtful purposes, and greeted not by escape, but by Michael Myers or Glenn Close. War, can only end with victory or defeat. Most of us don't want to fight, barely ever! But most of us live life knowing we're right, nonfriend. We'll quit, we'll drop out, but cancel your reservation aboard the USS Missouri, because you can take those Terms of Surrender, and...
I agree with Bert. Barely anyone wants divisiveness. We've been hit as by both Klitschkos with it, for over a decade. The balance, wish argumentation in main to go away, they shun conflict, hate any hate returned. Please Stop Hurting Me, etc. It's a leap of logic to make Carl Lewis blush, however, to assume this means we all wish peace and sharing and grinning all-Campbell's Kids as we munch apples in a wistful ad from 1902 with Hearst subliminals in it. It certainly doesn't portend a desire to roll up our sleeves and get to work. A lot of people, today, don't want a solution or even happiness, and more than you know, are silver screen Sarah Silverman in their inner soul, minus the illogical baby bawling ala Kirk Meets Sartre of "CAN'T...ACCEPT...NO...SOLUTION!" People want the sons of fortunate contract, to make like Yakov Smirnoff and disappear to a little white dot. They want the imp eyes or elfin grin or Cobra Kai sneers or Borg Queen leers to go away. Most, would like them replaced by a rerun. Or a pleasant memory. Or visions of some era of hope, already known and in the can.
And, they—we—want the smarm to be replaced by silence. Or a favorite tune. Or the laughs of our loved ones, or the sense memory of lovers we lost. We want rain dropping, outside. We want the warmth we chose. We want on the dial, what We Want, and if in the end, that means the "uh-oh" of The Next Voice You Hear, hey, that's life, STFU. Point of least resistance, though, silence. Close mouth, bugger off. Basic cable package, that's what we want, perhaps nothing more, but definitely nothing less. We who would have divisiveness dead, only really want the other party to SHUT UP.
You need to grasp this. Go around getting up a sample group which excludes demagogues like CEE, but also excludes your wine club...and you need to disallow any response you can hear as peacemaking ("okay, I 'cede, let's not fight") or self conscious ("hey, calm-the fuck down, others can hear you") or passive-aggressive ("totally with you, call sometime, we'll organize a plan, probably not this next week, though"). Serious. Make the rounds. Also when traveling. Search the supposed "proactive" in your area. Test the boundaries, push at the walls. Rap, Tom Bombadil, upon any and all Old Willow Men. You'll find a pretty even divide, if you avoid your pals. And, the-not pals, will be as the dinner guests of The Little Red Hen, I'm calling that one like Babe Ruth versus the Cubs. Others, will seem like they should be clad in undershirt of Tony Soprano. These last, don't want to hear you. Stay frosty. There is darkness, here. Say to yourself, "And...Scene", and walk away.
Scolds, however, those social gymnasts on Jolt, backflipping to the point they're willing to suck misdemeanor charges defying the First Amendment (y'know, the irony, is poisonous...it just is), don't walk away. They won't. I finally concede they can't, as no one's been able to parent, for over 20 years, now. Scolds, are guilty of exactly one real crime: Noise Pollution. They're right at you with the babbleshit. All one wants is silence, but to a scold? You may as well be John Cleese as the French Knight, mocking, in ...Holy Grail. Or Alan Burke of gunslinging 20th Century radio, interrupting, insulting and hanging up without regard. Or Ayn Rand on Donahue, coldly treating every audience member as an idiot. Or me, 1994, at Chi-Chi's, ending an argument by saying, "Okay, I'm just gonna say this, and then, I don't wanta hear any more..."
.Silence, to scolds, is not golden, but Uranium 235. NOT talking about it, to those on point, isn't seen as compromise. No, to scolds, the fight continues, as "doing nothing" is seen as victory for one side. You can't "No mas!" your way out of it. You have to be my Mom or Dad, dealing with an SO who decided to have a Clint Eastwood day. You Are The Problem, You Ass. Welcome To The Initial Interrogation in The Last Emperor. They then open mouth, project agenda, and here's the divide, worse than ever. They will not shut up. They are often disdainful. And like my Mom, like my Dad, they dynamite through the permafrost of refusal to fight, until Krakatoa erupts. Microwar, without end. "Day of the Dove", in Actual 'Trek'. They are dauntless. Mindless. Scolds, never shut up. And they don't want a friend or comrade, but a willing thrall.
Point: This is nothing to do with positive regard. This isn't Bill Maher being BFFs with Ann Coulter. Both identify their secret, as "we just don't go there". I suspect they go 'there' all the time, but both live inside such rhino hides, nothing fazes them. On a grass roots level, such a friend is not possible to endure, let alone cherish. Most, claim such a friend. Most, are referring to one, solitary issue their friend has all wrong, so I doubt most know their friend well at all...or they're the sort who believe hanging out once a month, is soulish, lifelong "friendship"...or that EraseFace, has real, genuine "Friends" in it. "Not going there", isn't possible, for most...and our society has fewer in it every day, who sport rhino hides, and more all the time who cry out from the sting of the hurtful rhinos. Said rhinos paw the earth and bid the harmed "get over yourselves!", but in a world with no parents, I'll kind of say that ain't happenin'. So, no, no one's friends with someone who worships the Satan of Not My Politics/Theology/Social World View. Rhinos merely run with rhinos, and emo hemophiliacs prefer one another. I often feel sorry for animals, yet I live for the day the Human Rhino, is extinct. Garlic, stake, coffin sealed with a tire gun.
Which, because of Not Talking, is what's coming. Sadly, the waiting area at the Phlebotomy Lab will probably be cleaned out, too.
Louis Anderson, in advocating for the homeless on Dennis Miller's old HoBO show, explained his own inability in helping his mentally ill brother, this way: "Well...you can hardly ever help someone who's close to you." Twenty years ago, I found this a round cop out, but I believe him, now...for the place we are One, where Human is "family", is only Here. Dysfunctional Brady Bunches, Eights Enough stuffed with couch issues. A Family for the 10's, cutthroat and harmfilled and hatefilled and uncaring. A "I'm over your disgusting company, buy your own damned Coke" bonding. Where Love means nothing but as dry wall billboard, unless enough persons explain it to you, and then, it, too, is a dark thing, only useful if you cave to dark purposes. We Are One, because we know ourselves and often, thanks to social media, everyone within two degrees of separation. And, ain't no "light", there. Just a whole lotta preenin', goin' on.
A relatively new deflection contrived to elicit the explosion of any depressives who would like all manics to get lost, is tied up in stage acting's affectation, re: noncombatants' refusal to shrug and at least accept "facts". Sneak attack as it is, this complaint provides the answer to "Why divisiveness in the first place?" Indeed, it's the linch pin. Moppet-eyed, every scold from pundits to rather more learned sorts, demand, "These are Facts! How can Facts, be bullshit?"
Because You're providing them. And we may work for you, or pal with you, laugh with, cry with, break bread with you, we may have grown up with you or wrestle naked with you, say Love words, even call you "Dad" or "Mom"...but, we don't trust you. No one's perfect. You broke the covenant, too many times. We saw it, heard it, we felt it, and how do we know 1 + 1 even = 2? How? That's outta YOUR MOUTH! How many have been let down or cried or been lied to, by you? How many did you disappoint? I don't know those figures are true, or the provided link untainted or your selfaggrandizing "facts" undoctored. YOU, are presenting them. And I don't know much about history, don't know much biology, but I know argumentum ad hominem, is wrongly demonized, only for that it injects Morality into Truth. So, as Viktor says in Red Heat, "I know you well, Vanya." And, I wouldn't believe you if you said Good Morning.
So, uuuhhhyeeeaahh, Bert. People are tired. Of the Other across the divide of the breakfast nook, who won't, in the words of Morton Downey, Jr., "Zip It". It's a poser. We can't talk, and half say who cares, then try and eat their goddammed eggs. For more lecithin. Drink their milk for strong bones and teeth. They ask only be left alone, to train—after a time, they'll be ready again, to kick ass in the never ending montage of throwdown. For now, people (and, sure, "half" is relative, but guaranteed I'm fudging to help the scolds) wish quiet, wish time of only themSelves and their own, atomized immediate family. Their own likes (minus thumbs), their own rain dropping, sunset watching, warm breeze blowing world of pursuits, happy or otherwise. For this, a Shut Up (and perhaps go pound sand up your ass) is required. Almost everyone can hit an "Off" switch on almost any media. What we can't do, is silence anOther. And the Other, has their own, pesky rights, which include broadsiding those wishing peace of mind and spirit. Legally dumping the rancid, toxic, radioactive school spirit of Opinion with intent to Force. These cheerleaders, the Van Damme's of lighting fires, hammer home in rhythm, that school's about out. The Doomsday Clock is tolling for We.
I know enough to say they're right. Like I "knew" enough at 20, to believe the missiles would be on their way any moment. If I was 20, I'd care. Not enough to do anything about it. Work sucks. But I'd sure be pissed, at not getting to have a life, just because Science said so. I don't hate problems and solutions, any more than I hated Jack T. Chick when evangelized in 7th Grade. But, I once had a life ahead, and Bible prophecy is so terribly rude! And now, that life is over, so by me, this one's for You being rude. No force on Earth, is going to lift my ass out of this redwood-stained bench. And if we liken it to Spaceship Baby Poop, then count on me to reach over, apply a wrist lock, hit the necessary controls, and steer for the center of the sun.
Those zealots who strive to "solve" anything, purporting, and for the children, to end endless bloodletting of the natural state of Human, are liars. They may indeed be liars telling the truth...but I know you well, Vanya. I tried to be nice. You weren't having it. My parents' passion made me realize Laziness is a sacrament, so like Johnson in The Defiant Ones, I'm just gonna drag on the chain, and with my very life. Fred Flintstone, with heels dug into the road. Doomsday Clock or Chick Publications, I'm not swerving the bus. It's going right up Arnold and Jim. Because I'm right.
Brace for impact.
CEE

---