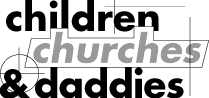 We are always trying to make things easier for you...
If you don't want to hear about the cool stuff we are offering to you for free, or if you are having trouble with the files when they come to your site, then feel free to fill out the form below to stop us from sending you free info about what we can do for you (or stop from getting free issues of the literary magazine children, churches and daddies). If you want to be a member again to get free issues again, you are also more than welcome to join again at our site that lists all our available issues of cc&d...
Send us an e-mail
... to be removed from the
cc&d mailing list...



this web site and design copyright through Scars Publications and Design.