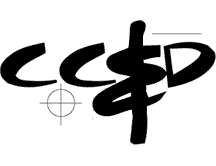 The UN-religious, NON-family oriented
literary and art magazine


print ISSN 1068-5154, Internet ISSN 1555-1555
If you're a writer and have looked over our guidelines and seen our past issues,
feel free to submit writing for magazine publication consideration.





Though we receive requests for this, cc&d does not review books or magazines.




Also read a marathon interview with the editor, where
she explains the whole process on what happens
to all submissions when accepted for publication.
All issues released after 2009 are sold directly through the printer, so we cannot offer subscriptions; issues can only be ordered after they have gone to press (after they are released), so subscriptions cannot be offered. Now customers do not send checks to Scars Publications directly for post 2009 issues. To order post-2009 issues, go directly through the printer to place an order.
call-out to all people from pre-2010 issues

Anyone who wants to see their writing in an older issue (v049 May 1995 - v203.5 Winter Solstice 2009) re-released as a 6" x 9" ISBN# book, let us know of your interest in ordering the issue as a perfect-bound book. We would be thrilled to re-release the volume if people are interested in a formal book version of the past issues.

Children, Churches and Daddies (founded 1993) has been written and researched by political groups and writers from the United States, Canada, Australia, Belgium, England, India, Iran, Ireland, Israel, Italy, Malta, Norway, Pakistan, Puerto Rico, Russia, South Africa and Turkey (as well as input from both Japan and Slovenia). Regular features provide coverage of environmental, political and social issues (via news and philosophy) as well as fiction and poetry, and act as an information and education source. Children, Churches and Daddies is the leading magazine for this combination of information, education and entertainment.
Because some have asked, the title of this magazine was derived
from a poem written in 1993. If you are curious about the poem, here is a
direct link to the poem "Children, Churches and Daddies"
(which talks about the dysfunctionality of those things at times).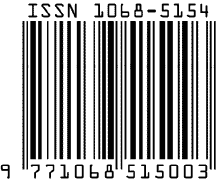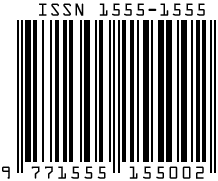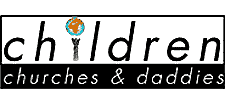 All magazine published from Scars Publications are released on the web — and pre-2010 issues are also released as a free downloadable PDF file e-book (All issues have been available on a web page, as an Internet Issue, with an Internet ISSN number). In this way people can enjoy the magazine on the Internet for free.
cc&d magazine originally started as a print-only magazine, and within a year was placed on the web. Because of years where the magazine did not exist except in collection books, cc&d magazine has made every effort to continue to have issues available for free online. Print issues are offered to people who are interested in keeping a hard copy for their own records, but since over the years cc&d magazine has been available for free on the web, free print copies are not given away.
Because all magazines published from Scars Publications are released on the web (as a free downloadable PDF file in the past, and as a web page), Scars Publications does not pay contributors (and many have said that being published is payment enough), and it is always been the policy of Scars Publications to not give away free print issues.
Scars Publications also offers (as a free service) all accepted writers their writing posted in the writings section of http://scars.tv (direct link http://scars.tv/cgi-bin/framesmain.pl?writers), which is probably a very popular service in our publishing options, because every accepted writer can have their writing expressly in their own web page to show to friends. Starting in the second half of 2010, Scars Publications has also released issues of cc&d magazine and Down in the Dirt magazine as 6" x 9" ISBN# books (which in 2011 have been appearing more and more in searches at amazon.com).
Scars Publications does everything they can to offer many services to accepted writers, but because we have to pay for printer issues just like everyone else, accepted writers can order issues through our printers if they are interested in a print copy of the issuer.





This web site and all design work copyright

through Scars Publications and Design, All Rights Reserved. All rights remain with the authors of the individual pieces. No material may be reprinted without express permission.