The Key To Believing has been donated to
Rush Limbaugh
, as well as to
Oprah Winfrey
at Harpo Studios, and a copy of The Key To Believing exists in the main libraries of the
Ayn Rand Institute
as well as the
Libertarian Party
.

A Copy of The Key To Believing was even given to William Peterson (star as "Gil Grissom" and executive producer of CBS-TV's "
CSI: Crime Scene Investigation
") at the Steppenwolf Theatre in Chicago 11/08/08 after his performance as John in Dublin Carol (as an alcoholic funeral home employee whose estranged daughter arrives on Christmas Eve with news that the wife he abandoned is dying and wants to see him).
This book was also donated to Jerry Springer before show taping in Chicago 05/04/09.

Click here for the Barnes & Noble link.
Click here for information on book sales of The Key To Believing at Amazon.com.
Click here for sales listing of this private printing at BooksXYZ.
You can also come here for the book listing at AuthorsDen.
The November 23 2002 Novel Release Party is also listed at the AuthorsDen.
Click here for information about the November 23, 2002 Novel Release Party.
Come here for a downloadable set to mp3 files from the Chicago reading for the novel
(with Janet Kuypers, Brad Woodard and John Yotko reading highlights from eight chapters).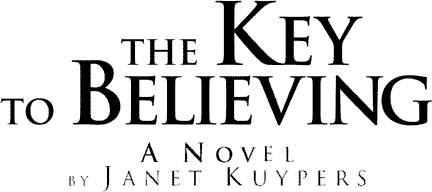 Order remaining paperback copies of The Key to Believing today!


However, Hard Cover editions of this book are now available for sale on line (retail price $29.95)...