choose a format song for a song from the band Feedback.
All of these tracks appear on their album Gigantes de Pop.



Blowin' Chunks (hungover remix)
(4.6 meg)

Brother With an Empty Head
(3 meg)

Dead Valentine's Song
(1.3 meg)

Devotion
(3.4 meg)
(3:47, 886k)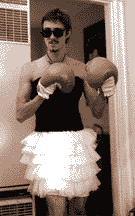 Eric Don't Care
(1.3 meg)

For You
(4:44, 5.4 meg)

Goldigger
(3:04, 717k)
(3:04, 3.5 meg)

I Got You - That's All I Need
(2.6 meg)

I Still Love You
(5:01, 1.1 meg)
(5:01, 5.8 meg)

I Won't Share You
(335k)

(28.8 meg)
(2 meg)

Illegal Sailing
(2.4 meg)

Infectious Girl
(2.6 meg)
(3:09, 739k)

The JamMaster Party Mix
(35 minutes, 34 seconds, 8.1 meg)

John's Problem Rap
(339k)

(29.3 meg)
(2 meg)

Ms. Hatfield
(3:01, 3.5 meg)
3:01, 706k)

naked woman in my dreams
(3:30, 4 meg)

Oh Well
(4:17, 4.9 meg)
(4:17, 1003k)

Overweightness is a Crime
(3 minutes, 27 seconds, 4 meg)
(3 minutes, 27 seconds, 811k)

Roadtrip to Pakistan
(2.8 meg)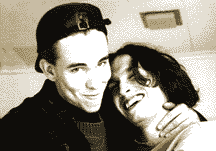 Someone Blew Up Prom
(1.6 meg)

Sunglasses
(1.7 meg)

TV Graveyard
(2.4 meg)

Vintage Wine
(later covered by MFV)

(295k)

(25.5 meg)
(1.7 meg)

Weatherman
(1.8 meg)





We have found that quicktime can view these basic and free movies, and you can get quicktime for free off of the Internet.

You can also download Media Player, for Macintosh or for Windows to see some video files.

to return to the previous web page, you can press the 'back' button, or you can also:
for Macintosh computers, press the alt key (they key next to the spacebar) and the [ - left bracket
for Windows: press the alt key and the left arrow key.
The following is a list of media players, their native playback media type, and where they can be downloaded.