Isn't it time to recognize your web accomplishments?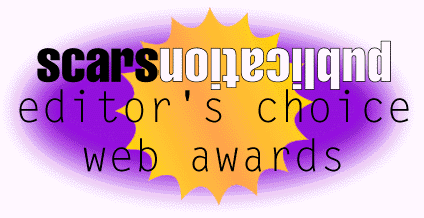 win the Scars Publications Editor's Choice Web Award!

We wanted to take the opportunity to recognize other web sites out there - ones that are literary as well as ones that are not - and give them the recognition they deserve. Our Editor's Choice Web Award is given only after careful consideration of nominated sites.
KEEP IN MIND that we will NOT consider ANY sale pages for contest winners. To all of you sales companies trying to blindly send us garbage sites that do not apply for this award: you have been worned.
If I have a good site and submit it to you... What happens if I win?
Well, you know how big cool sites have logos of the awards they've won at the bottom of their pages?
If you win, we'll send you an award logo with instructions on how to add it to your web site. The award logo will have a link back to this page, where your site will be listed with a link. This way people who come to this site to nominate a web site will see your winning web site link - giving you more exposure on the web.
So what other sites have won?
Well, we're very demanding, and so far only a select few sites have won...

Winners of the Scars Publications Editor's Choice Web Award:
Click on any of these award winners...

Thunder Hawk and Aiyana's Website — for a Native American style and content site
Nothing But Perfection
Segue online literary journal
Poetry - Journal Through Life
the deliciously dark and bloody beautiful Alexis Child's Poetry Empyrean
Meeting of the minds Journal
The home page of Phil Gardner, playwright, author...
Nicholas S. Stember Author Website
Cheryl Kaye Tardif ~ Canadian Author
The offical website of Canadian author Cheryl Kaye Tardif, featurs contests, FREE STUFF, interactive components and writers' resources & links.
Cabobble - Books and Entertainment
Let's Do It a personalized site with jokes, poems - even the weather and a chance to get your own e-mail address
joopbersee - poems, tributes and more
the bizarre lucifer is fallen
MoonVerse
The Poetry Factory
The Monticello News
Poetry, Prose and Essays for the Bored...
PoetryExpo (now dead link) get to the X Files from Mulder's perspective!
John's Poetry Place
Columns Of Light Magazine
Images Inscript -an exciting interactive literary e-zine
The Compassionate Friends of Babylon, New York
Ann's Art
take a ride on the Ark
Verbroedering Geel - Belgium's Koninklijke Football Club. Soccer team with pictures, games, virtual reality, player info and more.
The Biggest Cheat Central
check out this web page
The Green Book, for sourcing in Singapore.
A unique virtual art gallery experience - The Goodhue Gallery
Human Rights (in portuguese: Direitos Humanos).
Jewish History Displays
KKC Ltd.
Literacy and Technology - show how to integrate curriculum with technology.
Literate Veggies
Looking For Someone? Find Them Here!
Love At First Byte
the Marathon High School site
Modem Times, a site which accompanies partners and clients.
the poetry site Mythologies
MyWorld
Other Voices - An electronic journal of cultural criticism. Essays, interviews, translations, reviews, philosophy, literature, visual art, and music.
Pages Of A New Novel - a sample chapter of the book, as well as living life with "Shoes On The Otha' Foot"...
PinkRosesToo, with original poetry/picture pages.
icon/graphy, a visual poetry site with excellent images to go with poems
the german - das non-english version - and the english - version of German Radio History/ "Internet Stock Exchange" for old radios
The Rose and Thorn
Social Dementia
the poetry scrawls
ThoughtMonkeys
The Total Image
check out The Upgrade
Matt Wolf's Adventure Home Pages
the Mind Fire Poetry Journal
Think your site is good enough? Your web site could be here too!

Okay, I submitted my site and it didn't get the Editor's Choice Web Award, and I'm pretty pissed off. Is there anything else I can do?
I'm sorry. Please don't plot anything bad... The Scars Publications Editor's Choice Web Award is not given out to just any site - we've denied many sites this award.
But we do understand that your web site has taken time and energy, and we want you - and the rest of the internet - to know that your site is valuable. If you didn't get the Scars Publications Editor's Choice Web Award, or if you did and want more recognition than one award from Scars can give you, then feel free to copy any of the below awards from the Scars Publications Web Award arsenal and add it to your site.
Please feel free to add any of the awards from the row below to your site - but please remember to add a link back to the Scars Publications main page, which is http://scars.tv - and we hope you like these award pictures!



And since a woman's work is never done...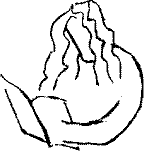 Let's hear it for intelligent women!
Join the Intelligent Woman Network!
As we've surfed the web over the years, we have noticed a stronger emergence of women on the internet over the years. The internet is an amazing, useful tool to gain information and knowledge for anyone who has access - including women. As a resource, the World Wide Web gives power to everyone.
Historically, women have had a harder time than men in getting an education, in achieving the levels of success that men more often do, or even in being viewed as an intelligent human being. With the anonymity of the internet, the playing field is levelled and people have an equal opportunity to be creative, to learn, and to achieve.
In honor of this, we have decided to create the Intelligent Woman Network to showcase site of interest to women as well as sites created by women. And we want you to be a part of it.
We wanted to create a network to tie information together for women, by women and from women so that it would be easier for women to look for information. And the way this network gets bigger is through your help.
How? If you have a site that has women-specific information, let us know about it, and add our Intelligent Woman Network icon to the bottom of your page. We'll add your link to our awards page as well. If you are a woman that has created a web site, send us your url saying so and we'll add you to our Web Sites by Women Section, that we are starting on our awards page. Again, feel free to add our Intelligent Woman Network with a link to the bottom of your page and let's share each other's knowledge.
Feel free to take this icon above and add it to your page - just add a link to Scars Publications (web address http://scars.tv) if your site is made by a woman or has information for women on it - and let us know so we can add your link here.

we also have a stockade of awards that are free to download. e-mail us to have a zip file of all the awards mailed to you, or go to the bottom of the page and save each file to add to your site. (all we ask is that you link the icons back to http://scars.tv - and thanks!)

Want to know what AWARDS we have recently won?
You sly little devil. Thinking that we grant this award and that we don't even GET any for our OWN site... But this is all simple. Just click here and you'll see a few of the awards we have won.

poem poetry writing poem poetry poem poetry poem poetry
So how do I nominate a site?
Fill out the form below and we'll get back to you and let you know if your site is a winner.
So I've got this friend who want to win awards. How do I tell them about this site?

So what constitutes a winning site?
Currently, we're looking for truly unique sites, and we IN NO WAY limit this award to literary sites. Actually, we're quite picky - we accept only about 20% of the sites that are submitted to us.

Well, we judge sites on a number of criteria, so make sure your site fits into these:

Content.
Does it catch you off guard? Is it something we haven't seen before? If it's a literary site, is the content good? Is there enough material on the site worth seeing?

Navigation.
Does the site make sense? Do you know how to get to different parts easily?

Design.
Does the site look good? Does the site look "clean"? Is it easy to download and easy to read? Did you avoid paragraphs in all italics or alternating capital letters with lower case letters? Did you avoid type reversed out on a dark background or a background image?

Ease of downloading.
Points off if there are so many images that you get bored waiting for it to download. Especially if the images are the links, and there is no text to navigate with (in case the images don't download).

No audio to automatically play on your page, and no midi files.
They take up extra space and are usually disturbing at best. If you have sound files, give people the manual option to play them - don't have them automatically download and play.
Note: We will not consider racist, sexist, pornographic or homophobic materials.
Are you just some schmuck who decided to create an award, or are you legit?
Geez, we're offended at that question. We are too legit to quit, to incorporate a poor excuse for a rap song in this answer... Okay, we're not really offendedby your question, but we do take our judging of web pages seriously, and so do other people.

poem poetry writing poem poetry poem poetry poem poetry
Okay, enough talk. I want to submit my web site!
Okay, Okay, calm down. Just fill out the form below and we'll let you know if you're a winner.
...Or if your browser doesn't support forms, just e-mail us with your name, your email address, the site's name and url, and a brief description of the site as well as why you think you should win our award Call the email "award application." And thanks.

poem poetry writing poem poetry poem poetry poem poetry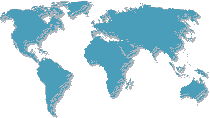 poem poetry writing poem poetry poem poetry poem poetry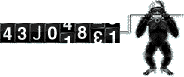 download these awards for free!


























you can also e-mail us to have a zip file of all the awards e-mailed to you. (all we ask is that you link the icon or icons back to http://scar.tv - and thanks!)