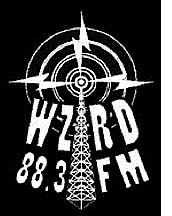 a Janet Kuypers interview 9/27/14
for the Partial Nudity book set release
and haiku reading set on WZRD Radio (88.3 FM)
WZRD Radio (88.3 FM), with a D.J. Cathleen Schandelmeier-Bartels, had a lengthy interview with Janet Kuypers 9/27/14, where she talked about the inspiration for the release of her new poetry book set, for both Partial Nudity and Revealed (too large volumes that were also broken down into smaller editions of books, including 100 Haikus, Give me the News (of news poems and newsworthy poems), Let me See you Stripped, Twitterati (of twitter-length poems, Part of my Pain, Rape, Sexism, Life & Death, (poetry on both sexism and almost losing your life, with Slovak translations of some poems) Say Nothing, and when you Dream tonight (of poems about dreams, including some classic dream poetry). During this interview, she also read never-before-performed haiku poems from her 2014 release of Partial Nudity (and most of the haiku poems were also in the mini book 100 Haikus).

Because of her intention to release many 6 second videos through vine, she attempted to read all of her haiku poems so they were within 6 seconds — and these 6 second poem readings may shortly be converted to appear on vine, and they do they will be included here.

Whenever you want to learn more about WZRD Radio, check out WZRD Radio on their facebook page, or check out their WZRD Chicago & BLOG page - you can even check our WZRD Radio on myspace, or even get short notes on them at their twitter page.

Now all of the videos from this interview and radio show appearance are available together in a YouTube Playlist (so you can access all of these videos directly from YouTube). You can also see everything from this show at Scars Video (at www.artvilla.com/scars), and at artvilla.

Links to all videos are below on this page, so follow the links below for recordings from this live radio show event.