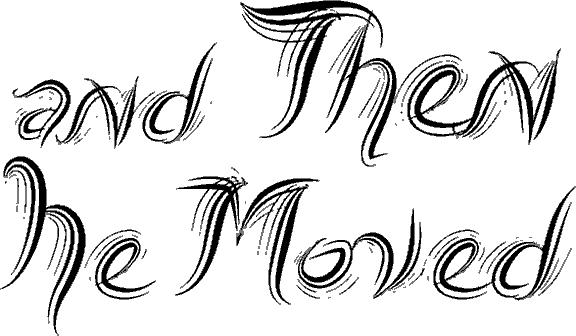 cc&d magazine
v250, Jul./Aug. 2014
Internet ISSN 1555-1555, print ISSN 1068-5154







---

Note that in the print edition of cc&d magazine, all artwork within the pages of the book appear in black and white.


Order this issue from our printer
as a perfect-bound paperback book
(6" x 9") with a cc&d ISSN#
and an ISBN# online, w/ b&w pages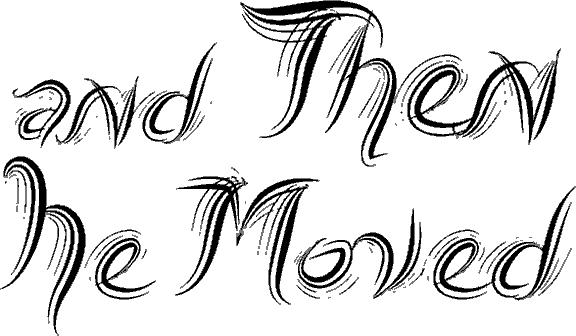 Now is your chance to order this magazine cover image
on a cool t-shirt, mouse pad or journal!
These are great for anyone with money and torsos! Pick up one today!


---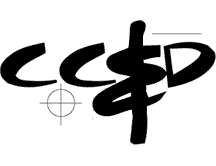 poetry
the passionate stuff


How Dogs Became Man's Best Friend
Doug Draime
Once upon a time
in the time of flux
when most everything
and everyone
slept in the
bed of limbo (sleeping
as in paralysis), poets
with their
poetry and
prophets
with their
prophecies, all
slept together on the floor
with the dogs
and their
fleas.
This was about the same
time all that
humping the leg business
started.

---


---


One Solitary Word
Doug Draime
Oftentimes simply to form
one solitary word
on the oblivion of space
on paper or screen,
is a Herculean task.
One image of truth or
love like suicide's
first slit wrist, or
a beautiful infant born
screaming yet
joyous from
the womb.

---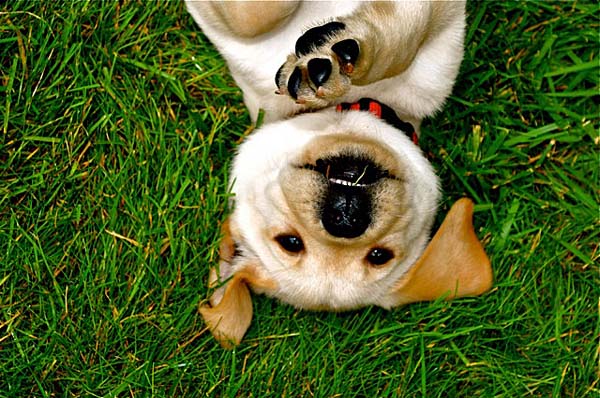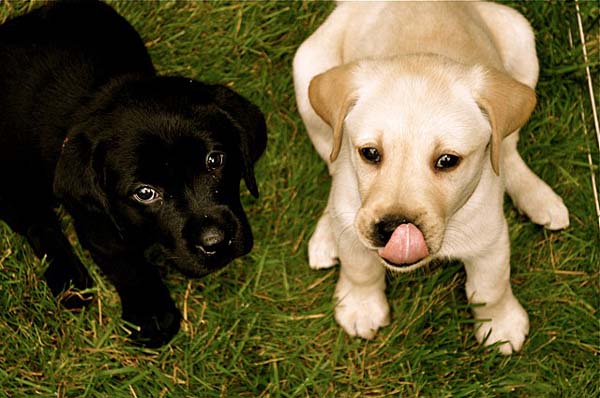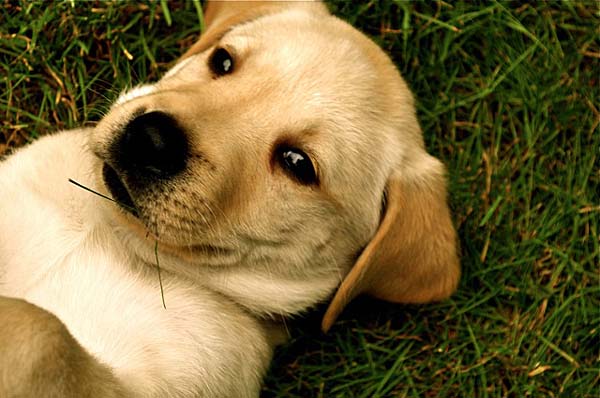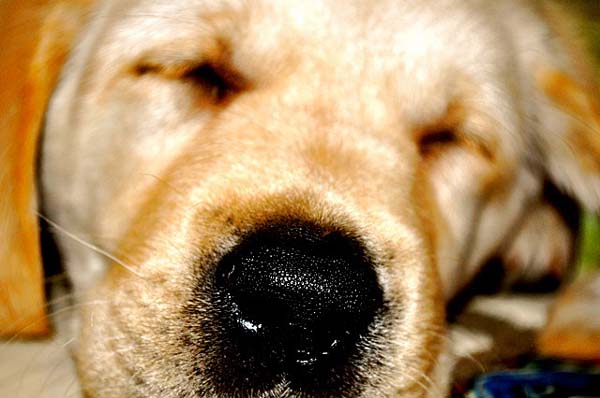 Clyde's Grass, Youngsters, Clyde's Smirk, and Sleepyhead, photography by Peter LaBerge

---


untitled (note)
Simon Perchik
And though you dread the mail
this note is used to her arms
folding over your eyes
brushing aside the dust
that's unimportant now
–you can't make out the name
floating up as salt, empty
with some small sea beginning
clings the way every envelope
is carried along, half evenings
half sinking back into darkness
and word after word while they last.

About Simon Perchik
Simon Perchik is an attorney whose poems have appeared in Partisan Review, The Nation, Poetry, The New Yorker, and elsewhere. His most recent collection is Almost Rain, published by River Otter Press (2013). For more information, including free e-books, his essay titled "Magic, Illusion and Other Realities" please visit his website at www.simonperchik.com.

---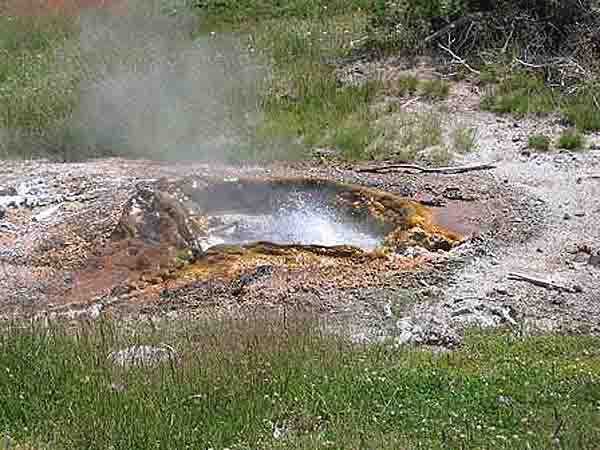 Hot Water Moving, photography by Brian Hosey

---


The Commotion Shook Me Wide Awake
George Arthur
The commotion shook me wide awake
In the pre-dawn of morning.
I took off after my heart
Trying to catch it
Before it hurt itself
As it pounded on my eardrums for help.
My eyes were wide open
Two big silver dollars
Staring into darkness
As I laid drenched in sweat
My conscience struggled with itself
A hundred fretful index fingers
Poking at the soft tissue of my mind
Stirring a kaleidoscope of emotions
I raised my wary eyes to the ceiling
Staring into the dark shadows
When I noticed God and the Devil fighting.
Fighting over my soul.
The devil had the upper hand...
With the world on his side.

---


The Office Thief
Matt Marinovich
We're going to fire you.
We want you to know that.
It's just a matter of time.
And you can sit in that cubicle
all day long, texting god knows
who, with your feet kicked up in those
wrinkled black stockings
and your finger twirling
your blonde hair
and letting it slowly unravel again
and we know how much
you've taken and even the
cruelest things you've filched
like Joanne's patent leather pumps
that she had left beside her
desk when she left for the gym
and Mindy's prescription card
and Alan's driver's license
and Susan's camelhair coat
with her dandruff still intact
on the shoulders. Is it a joke?
Are you mentally ill? Do you
spread each item out on the
bare kitchen table of your dimly
lit apartment as you slowly
eat last night's Pad Thai?
The loneliness will double,
you will have internal pains,
And then the first grim signs
of spreading cancer,
or a blood clot in one of your
thin limbs, and we'll
find ourselves somewhere,
long after a loanshark
has admistered the coup de grace
and let you fall forward
as if your were being asked to pray,
bit by bit, we'll get it back,
even the empty wallet you tossed in a mailbox
walking away with shards
of melting snow in your hair
as you tilt forward, hands in the pockets
of your odd-smelling coat,
your fingers curling around
supermarket receipts and cold pennies.

The Absentee Bridesmaid's Speech
Matt Marinovich
I'm sorry I can't be there, Corinne,
but I've been mentally imprisoned
by my husband here in Ohio.
Just kidding. Sort of. Haha.
But I want you
to know that I'm there in
spirit and that marriage
is a beautiful thing
for some people,
and it can even be a wondrous
thing in the beginning
but then we have to make
compromises and then there
is the period after the compromises
in which territory is firmly held
at all costs and the resentment begins,
and you creep up on your husband in
a fogged-up car in the parking lot
of Wings and Rings
with one of his acne-ridden students,
and then you all smoke cigarettes
in the bitter cold and the girl
hugs you and can't stop holding
on until he drives away.
But then there's always the morning
to look forward to, whether it's
blue or gray or pissing with
cold rain, and for one brief moment
you touch his motionless body
and feel your breath catch
until he slowly stirs.

---


Tattoo Art: a Singular Unselfconsciousness
Copyright R. N. Taber
I'm not the sort to strut
sidewalks alongside the latest
fashion clones
I prefer to speak plainly,
no making a stab at diplomacy
with awful clichés
I'll not vote for the party
least likely to keep pre-election
promises
I have never been in awe
of celebrities who love to preen
on camera
I like to call a spade a spade;
a 'digging implement' impresses
no one
I rejected religion years ago;
nature lends me a growing sense
of spirituality
I love to share word patterns;
as tattoos to the body, so art forms
to the mind

---


When Jesoo finds he's not God
Fritz Hamilton
When Jesoo finds he's not God but
(to reverse the spelling) a dog, he
forsakes the manger for a kennel, &
his last supper is kennel ration/ they
try to get him on the cross, but he
bites anyone who tries to nail him up
there/ soon he's White Fang & pulling
Jack London's sleigh, even if Jack is
too drunk to drive & shoots a
caribou for Sarah Palin's stew & dances
with Palin's daughter in Dancing with the
Stars, which is the North Star/ Sarah's
daughter wins, of course, because it's
rigged, & Jack drinks himself to death at
age 40 after writing "John Barleycorn" in
many AA bookstores & a great
statement of what the disease is all
about years before AA was created...
!

When Ronnie Reagan becomes a hero of history
Fritz Hamilton
When Ronnie Reagan becomes a hero of history by
destroying the New Deal & giving the economy solely to
the rich, while sweet talking to America & telling us
it ain't so, he releases the madman to roam as the Romans
did & gets Alzheimers not to see his wife screwing Frank Sinatra in
the White House, as he screwed every starlet & let us all be
raped by his kitchen cabinet/ all of his legislation passed, passing
us into being a 3rd World country, except for our militaary surpassing
all, & now on a happiness scale Norway is #l & Canada #3, &
we, the most rich by far, are way down mired in tar, &
Gorbachev gets the Nobel, as Ronnie's sunk us
all in Hell, & no longer can we stand our smell/
MLK had a dream & Ronnnie killed it/ our
toilet's all stopped up:
SHIT ...
!

Iran is chortling in the streets
Fritz Hamilton
Iran is chortling in the streets as
the USA is about to bomb them flat/ another
Obama-Kerry deal that will allow the
Iranians to build their nuclear bombs scaring
shit out of Israel until the bombs are developed &
dropped/ Netanyatu aiming the explosives with the
Saudis complicit, for they too are terrified of Iran/ it's
been years, decades since the nuclear arsenal has
been released, & paranoid Putin will react/ congratulations,
world/ we'll soon all be dead as Jesoo giggles in the
manger insane from the danger as all
life's ERASED...
!

Putin loosens the knot
Fritz Hamilton
Putin loosens the knot, &
thousands of dead Ruskies fall
out on the head of Rasputin with
heads pierced by Trostsky's
ice pick picking my nose as the
blood flows from
the Kremlin to Mexico City into the
pockets of drug cartels &
US wishing wells that fill the veins of
high school kids from Boise to
Poughkeepsie/ all
men with golden arms &
souls of blackness as
Nicholas & his family rot thanks
to Russian history as the
bullet of John Wilkes Boothe goes
all the way to the soda booth in
an ice cream parlour in Wheaton IL with
the Muslim blood of the Crusades still
sticking pages together of Billy Graham's
biography in the Library of Horror behind the
Pearly Gates where Peter shares the
blood & wine with Jesoo to drown
their SCREAMING
...
!

---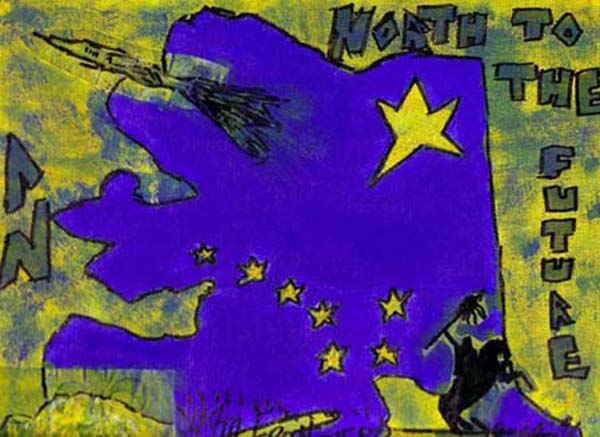 49th Frontier, painting by Aaron Wilder

---


Ode #2 to My Heavy Metal
Record Collection
Kenneth DiMaggio
To drink and die young
was never easy in a town despite
the old men from the last war
buying you beers at 14 or 15 at
The American Legion Hall while
painting a red white and black-eyed
glory that would fatally future you
to the Marine Corps recruiter but
you could always get some 14
or 15 year old reform school
girl pregnant and have a long
life ripping asbestos from
old factories and living in
a trailer but—
I wanted to die for the Devil
I wanted to die with a woman
who didn't want to get pregnant
just get kicked out of Paradise
—even if that was the sentiment
from the adolescent lyrics
on one of my Heavy Metal albums
See: those young men beneath flag-
posted stone they will remain there
eternally
just like the country & God
that promised to honor
them forever
is now carved
on their memorials

---


Need
Cara Losier Chanoine
You,
sun-whipped reddish-brown,
and tasting like
the watered saline of sweat,
limbs weary, eyes half-lidded
with exhaustion,
were the home that I returned to
that night,
and I,
all clingy skin against cool cotton,
aching for the imprint of your face
on my curving neck
have never known such peace
as you and I.



from the book How a Bullet Behaves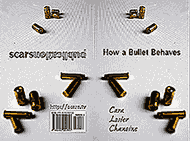 ---


Untitled (tune)
Becky Grush
A listless and lost tune recurring
over and over again in the wrong key
Entering my mind and filling it
with the struggle to find its place.
The notes follow one after another
in no set pattern and in no direction.
And they are not casually free,
for I can feel the troubled urgency
In the agitation of every pitch
scraping against the next.
A student at The University of Massachusetts,
Becky Grush passed away from cancer at the age of twenty-five.

---


Quatrain
Xanadu
a couple of nudes
crossing a river
scattered by station-
ary business men
end twenty more movies
(Thanks to Yang Fudong
and her 2003-2007
Seven Intellectuals in Bamboo Forest
in Pinchuk Art Centre Kiev.
Dedicated to Zhang Ziyi.)

---


Acts Shedding Blood
David Hernandez
Workers from the land
of sun and sand,
of bricks and columns grand,
become slaves to the pyramids
and the bullwhips hand.
A slave carrying a brick
comes to an ache. He brakes and stops
but the bullwhip flogs
line after line on his back,
until blood drips
from the head to torso.
Other slaves cannot work
in the sun or in the burning sand.
Since the bullwhip is busy,
swords and knives face the slaves
shearing their palms, chests, and throats.
Since the slaves cannot escape,
they only ask
to stop the shedding
stop the sea of blood,
otherwise their pleasure of giving
will become a pleasure of despising.

Why Won't You Die?
David Hernandez
My mother always visited me,
when I was at the UBH hospital.
I took several laps, back and forth,
from the hallway, stared at the city lights
from outside my window,
longing for freedom from this prison.
At 8:00 pm I accompany her
to see her brother, bound to a hospital bed,
infected with a disease hurting his stomach.
I wait by the waiting room,
playing deer hunter on my Smartphone,
staring at the city lights when I had enough.
I don't know what else to say.
I want to be free from this curse.
Why can't you be like the deer I hunt in my game?
If I were more open,
I can look at you straight in the eye
and hope for the best.

---


Daphne

Erren Kelly

tells me about the time
she met madonna
she was a concierge
at the fairmont hotel
in san francisco

as she gets into her story
she takes off a long black skirt
and then a cream
colored blouse
which reveals a black bra that
looks like she's
hiding two baldheaded
men

daphne tells me
she saw maddonna
on the elevator
said she was jealous
because her hair
was blonder than hers
"bitch!" maddonna hissed like a cat
and then walked away

daphne just laughed
with a cat ate the
canary grin
on her face

daphne then takes
off her black
bra
and her breasts spill
out
like a man free from
a prison break

sometimes before our encounters
we'll have coffee at farley's
and she'll tell me about
the movie she saw
or the book she's reading

sometimes, we'll go walking at ocean beach
or on the embarcadero
and hold hands and kiss
for no reason at
all

she's worth every dollar

daphne went back to being a brunette
i lay next to her in
bed
and run my fingers through
her hair
her face is a map of
israel

once, a friend of mine from jordan
refused to wait on people at
a banquet
because they were
jewish

daphne is 5'8 and is
as tall as her
lovers

she shows me what she calls
"the arab part of her body"
a fleshy prodiguous
posterior

dapne jokes the only reason
that congressman made
fun of michelle obama's butt
is because he secretly wants
a black woman
and can't have one

daphne is proud of her
back woman ass

she left college 3 credits short
of a batchelor's degree in sociology
she tells me "why bother going back?
god gave me a good body
i'm just using it the best way
i can"

i don't pay daphne to sleep with me
i pay her to leave me alone

Sign Of The Times
Erren Kelly
it's the sign of the times, bad is the new good
worship our celebrities, they died for our sins
i hope jesus don't come back, he'd hate this place
we love our mc mansions more than our children
size 2 with silicone tits are what women aspire to be
it's the sign of the times, bad is the new good
men are women and women are men
character is useless, with zeros next to your name
jesus don't come back, you'd hate this place
white man kills a black man, gets a "get out of jail free card"
a rock star terrorist makes the cover of rolling stone
it's the sign of the times, bad is the new good
no point in getting a master's degree
you'll only brag about it when you're selling fries
why would he'd come back? he'd hate this place
you're better off living alone
love alone cant make you happy
it's the sign of the times, bad is the new good
i hope jesus don't come back, he'd hate this place

---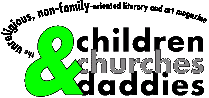 Chicago Pulse
"sweet poems, Chicago "


Dad and the Red Light
Bill Yarrow
My father is twenty-two years old. He's
stopped at a light at Broad and Market.
He sees a man in a tan jacket start to cross
in front of him. All of a sudden, the man
disappears. The light turns green. Confused,
my father gets out and walks to the front
of his car. A guy is face down on the ground,
his head wedged in front of the passenger wheel.
He selected my father as his agent of suicide.
I've been held hostage by this story ever since
I was told it when I was fourteen or so. My dad
was trying to teach me the importance of checking
things out. Then I saw, all his life, wannabe suicides
flit towards him like moths. He saved them all.
"Dad and the Red Light" was first published in new aesthetic. It appears in Pointed Sentences (BlazeVOX, 2012).

Florid Psychosis
Bill Yarrow
On the advice of a friend, I've stopped
dreaming. As a result, I've developed
a florid psychosis in which everything
I've dreamed for the last thirty-three years
is now real. I have new friends, a new job,
my dead relatives have all come back, I'm
half my weight, have all my hair, reside in
Prague. It's February 1924. Kafka won't die
until June. Freud's 67. He's just published
The Ego and the Id. My superego refuses
to read it. Lotte Reininger is working on
the cutouts for Prince Achmed. I bought
a radio embroidered with pearls. I tuned it
to the future, but it only plays the sleepy past.
"Florid Psychosis" was first published in new aesthetic. It appears in Pointed Sentences (BlazeVOX, 2012).

---


Just Killing Time
Michael Lee Johnson
Just killing time,
just a peddler of unwanted wares.
Just an unwary breeze that will never return
accept in the form of another breeze.
Leaves that sway one way
then turn to fall another.
Rain that falls and condenses to fall again.
Just killing time, another, just killing time.

---


Sanctuary
Patrick Hurley
They called me god
made offerings and worshiped me
I laughed in their faces
said they were naive
they said
surely you must
be a god
to laugh at us
in such a way
They called me sage
Buddha returned
and followed me
to hear me speak
but all I said was
gibberish
this is prophetic
they cried
the true meaning
of life
rests in your words
They called me pious
and righteous
bowed before me on rugs
saying
truly Allah guides me
while I drank and smoked
entertaining their youth
wiping my feet
on their rugs
as if welcome mats
he has come to bless
my sajjada
they proclaimed
while whipping
themselves
They called me omnipotent
I simply answered
their questions
with
whatever came
to my head
truth or relevance
played no part
in my response
but that I responded
was enough to be
a genius in
their eyes
so hungry for food
As I awoke
my head in a pool
of blood
they proclaimed
he has risen from
the dead
surely you are divine
I said, dead, no
passed out drunk
yes!
he has taken a
spirit quest
we must follow
they said
do as you like
just remember
the ground is hard
I said
The day came
when they went away
saying
he is a false god
tricking us
into subservience
he laughed in our faces
spoke in gibberish
smoked and drank
and
bedded our women
filled our heads
with lies
Then off they went
to follow
another
At last
true sanctuary
I said
Sanctuary - © 2013 by Patrick A Hurley and Water of Life Press, first published in The Best and Worst of Both Worlds, a Water of Life Press publication

---


One Summer Traveled
Janet Kuypers
verse 3, 4 and parts of 5 of the poem "One Summer"
edited & compiled 11/2/13

I know we had our differences,
but I was looking forward to seeing you,
to seeing southern California, the stores,
the glamour, the beaches, the commercialism.
And you, you had to cart me away
with your religious troops to the wilderness,
leaving me at a campsite while you went off
to church. And I sat there for days,
watching us, watching us become bloodthirsty,
we were trying to hurt each other, we were like
animals, you starting your life with me in tow.

But at least I saw the redwood forests.

#

And traveling later, I never imagined how beautiful
the east coast could be, rolling hills curling one state
into another. We'd drive up a hill in the truck
and I would lift my head, my chin as high as I could
in anticipation to try to see the other side.
I remember walking along the beach
in Maine, restored buildings lining
the rocky shore, the fog so thick
you couldn't see fifty feet in front of you.
And people were suntanning.
And I photographed the lighthouse -
how do they work in the fog like this?
It's so thick, thick like the cigarette smoke
coming from the inside of the truck
when we would drive to antique shops
in New Hampshire. Thick, like a powerful force
overcoming someone, that
holds you there, that doesn't let go. Like us.

#

Watching this summer, this scenery travel past me
streamline into blurred lines of color,
I think of marriage. Probably not with you,
I just think of marriage, to someone. Marriage,
streamlining life into a blur. Settling down.
Settling. It's funny how your surroundings
can change you.
---

Our Lady of Mercy
Janet Kuypers
(last lines quote Carolyn Forché's prose poem "the Colonel")
twitter-length poem,12/7/13

"Our Lady of Mercy" India Missionary
topped their building
with broken glass bottles
to scoop the kneecaps
or cut a man's hands to lace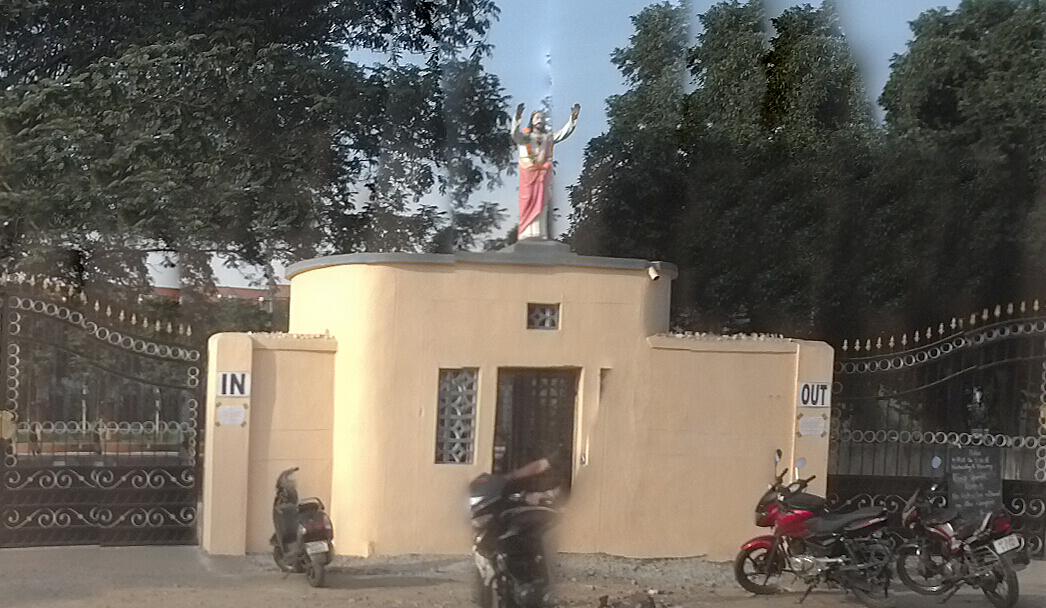 photograph in India by John Yotko 12/6/13

---

until the next truck comes
Janet Kuypers
twitter-length poem, 12/7/13


In the States, concrete mixers
stop concrete from setting on site.
In India, one truck comes and
pours concrete, then women, with a stick,
stir it until the next truck comes.
---

on Witnessing
the Icy Graveyard
Janet Kuypers
twitter-length poem
1/8/14


slowly coasting
on the icy road
no more than
18-20 MPH
car after car
semi after semi
dead
on the snowy median
we stared
at the auto graveyard

Janet Kuypers has a Communications degree in News/Editorial Journalism (starting in computer science engineering studies) from the UIUC. She had the equivalent of a minor in photography and specialized in creative writing. A portrait photographer for years in the early 1990s, she was also an acquaintance rape workshop facilitator, and she started her publishing career as an editor of two literary magazines. Later she was an art director, webmaster and photographer for a few magazines for a publishing company in Chicago, and this Journalism major was even the final featured poetry performer of 15 poets with a 10 minute feature at the 2006 Society of Professional Journalism Expo's Chicago Poetry Showcase. This certified minister was even the officiant of a wedding in 2006.
She sang with acoustic bands "Mom's Favorite Vase", "Weeds and Flowers" and "the Second Axing", and does music sampling. Kuypers is published in books, magazines and on the internet around 9,300 times for writing, and over 17,800 times for art work in her professional career, and has been profiled in such magazines as Nation and Discover U, won the award for a Poetry Ambassador and was nominated as Poet of the Year for 2006 by the International Society of Poets. She has also been highlighted on radio stations, including WEFT (90.1FM), WLUW (88.7FM), WSUM (91.7FM), WZRD (88.3FM), WLS (8900AM), the internet radio stations ArtistFirst dot com, chicagopoetry.com's Poetry World Radio and Scars Internet Radio (SIR), and was even shortly on Q101 FM radio. She has also appeared on television for poetry in Nashville (in 1997), Chicago (in 1997), and northern Illinois (in a few appearances on the show for the Lake County Poets Society in 2006). Kuypers was also interviewed on her art work on Urbana's WCIA channel 3 10 o'clock news.
She turned her writing into performance art on her own and with musical groups like Pointless Orchestra, 5D/5D, The DMJ Art Connection, Order From Chaos, Peter Bartels, Jake and Haystack, the Bastard Trio, and the JoAnne Pow!ers Trio, and starting in 2005 Kuypers ran a monthly iPodCast of her work, as well mixed JK Radio — an Internet radio station — into Scars Internet Radio (both radio stations on the Internet air 2005-2009). She even managed the Chaotic Radio show (an hour long Internet radio show 1.5 years, 2006-2007) through BZoO.org and chaoticarts.org. She has performed spoken word and music across the country - in the spring of 1998 she embarked on her first national poetry tour, with featured performances, among other venues, at the Albuquerque Spoken Word Festival during the National Poetry Slam; her bands have had concerts in Chicago and in Alaska; in 2003 she hosted and performed at a weekly poetry and music open mike (called Sing Your Life), and from 2002 through 2005 was a featured performance artist, doing quarterly performance art shows with readings, music and images.
Since 2010 Kuypers also hosts the Chicago poetry open mic at the Café Gallery, while also broadcasting the Cafés weekly feature podcasts (and where she sometimes also performs impromptu mini-features of poetry or short stories or songs, in addition to other shows she performs live in the Chicago area).
In addition to being published with Bernadette Miller in the short story collection book Domestic Blisters, as well as in a book of poetry turned to prose with Eric Bonholtzer in the book Duality, Kuypers has had many books of her own published: Hope Chest in the Attic, The Window, Close Cover Before Striking, (woman.) (spiral bound), Autumn Reason (novel in letter form), the Average Guy's Guide (to Feminism), Contents Under Pressure, etc., and eventually The Key To Believing (2002 650 page novel), Changing Gears (travel journals around the United States), The Other Side (European travel book), The Boss Lady's Editorials, The Boss Lady's Editorials (2005 Expanded Edition), Seeing Things Differently, Change/Rearrange, Death Comes in Threes, Moving Performances, Six Eleven, Live at Cafe Aloha, Dreams, Rough Mixes, The Entropy Project, The Other Side (2006 edition), Stop., Sing Your Life, the hardcover art book (with an editorial) in cc&d v165.25, the Kuypers edition of Writings to Honour & Cherish, The Kuypers Edition: Blister and Burn, S&M, cc&d v170.5, cc&d v171.5: Living in Chaos, Tick Tock, cc&d v1273.22: Silent Screams, Taking It All In, It All Comes Down, Rising to the Surface, Galapagos, Chapter 38 (v1 and volume 1), Chapter 38 (v2 and Volume 2), Chapter 38 v3, Finally: Literature for the Snotty and Elite (Volume 1, Volume 2 and part 1 of a 3 part set), A Wake-Up Call From Tradition (part 2 of a 3 part set), (recovery), Dark Matter: the mind of Janet Kuypers , Evolution, Adolph Hitler, O .J. Simpson and U.S. Politics, the one thing the government still has no control over, (tweet), Get Your Buzz On, Janet & Jean Together, po•em, Taking Poetry to the Streets, the Cana-Dixie Chi-town Union, the Written Word, Dual, Prepare Her for This, uncorrect, Living in a Big World (color interior book with art and with "Seeing a Psychiatrist"), Pulled the Trigger (part 3 of a 3 part set), Venture to the Unknown (select writings with extensive color NASA/Huubble Space Telescope images), Janet Kuypers: Enriched, She's an Open Book, "40", Sexism and Other Stories, the Stories of Women, Prominent Pen (Kuypers edition), Elemental, the paperback book of the 2012 Datebook (which was also released as a spiral-bound cc&d ISSN# 2012 little spiral datebook, , Chaotic Elements, and Fusion, the (select) death poetry book Stabity Stabity Stab Stab Stab, the 2012 art book a Picture's Worth 1,000 words (available with both b&w interior pages and full color interior pages, the shutterfly ISSN# cc& hardcover art book life, in color, Post-Apocalyptic, Burn Through Me and Under the Sea (photo book), the mini books Part of my Pain, Let me See you Stripped, Say Nothing, Give me the News, when you Dream tonight, Rape, Sexism, Life & Death (with some Slovak poetry translations), Twitterati, and 100 Haikus, that coincided with the June 2014 release of the two poetry collection books Partial Nudity and Revealed. Three collection books were also published of her work in 2004, Oeuvre (poetry), Exaro Versus (prose) and L'arte (art).

---


Osama Bin Laden Is Alive and Well
and Working Late Nights
at a Seven-Eleven in Chicago
Don Hargraves
From eleven p.m. to seven a.m. he serves customers looking
for a twelve-pack of beer or some late-night munchies.
At quarter to two he locks up the doors in front of the Alcohol
and tells the customers in his quiet, kindly voice
"Sorry, we're not allowed to sell beer after two
try a nearby bar, some stay open until four."
At half past three, after he's done
with mopping the floors and restocking the pop,
a couple of women enter the store,
pick out bottles of Jolt Blueberry Soda,
and walk up to the counter.
Osama says "Women, why do you advertise your shame?"
They reply "Our shame is of being with nonbelievers.
Only when this nation bows down to Allah
shall we have the honor of hiding our shame."
The women then update him
on the happenings on his network.
Osama replies with plans and orders,
then with a final "Allahu Akbar"
the women purchase the Jolt Sodas
and leave the store by three forty-five.
Osama then does some straightening of the store
to make it ready for the morning commuters.
Sometimes he wonders about the extent
of his new plans: Subways in St. Louis,
Train tunnels in Colorado, Dams walling off the Achafalaya –
who would have thought there was more to the US
than New York, Washington DC and Los Angeles?
His thinks about a Chicago building that, if hit,
would cause more damage than anything in New York
and smiles the smile of a man with enough time to wait.

---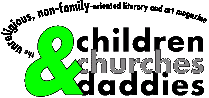 Chicago Pulse
prose with a Chicago twist


First Sale
Eric Burbridge
Writer's Block: A nasty condition that's self explanatory and curable.
My solution: If you're blocked on one idea, create another. I give that advice to aspiring writers in my family; practice what you preach, Cecil.
A short walk to the mall gave me no ideas. Sitting in front of Lord & Taylor for twenty minutes; no good. The only thing to happen; a flock of geese flew over the fifty foot square skylight. What inspiration could I get by sitting under the fifteen foot artificial trees by Rainforest Café? Who knows? I sized up people waiting for the place to open. I tried not to stare at a young girl who weighed at least three hundred pounds; well two fifty. She covered every inch of her seat. It looked like she wore pajamas, but that's the style. She reached in a bag and pulled out a Cinnabon box, sat it on the little table in the seating cluster. She pushed her swollen fingers through her long stringy blonde hair, flipped it and knotted it into a ponytail. Now she was ready, God help that pastry. She picked it up and it slid down her gullet like she was a python. Crumbs and glaze hung on the corners of her mouth, disgusting.
What a slob.
I looked away when she shot me a dirty look. God help whoever had to feed her. Watching that was worse than anything I've seen on Animal Planet. A fellow senior drifted to sleep and slobbered on himself. His head dropped back and snapped forward like a cracked whip. He wiped drool on his sleeve. So much for offering him a Kleenex. No story here, move on.
OK, Cecil what do you have so far? Low flying geese, a pig devours a sweet roll and a ninety year old lady winks at you. Damn. I followed a crowd of noisy tourist headed for Starbuck's. The mall looked different and brighter. There was a new Banana Republic, Jill was still there and the skylights remained. That was it. Steel columns in the center were wrapped or replaced with stone and marble. Blue glass globe lights replaced purple and chrome fixtures suspended from the ceiling and four new escalators. Neiman-Marcus got a face lift, glass; chrome and real redwood were part of the new faćade. The seats by Starbuck's were full, but an employee brought more from a panel under the escalator.
Thanks, young man, have mercy on us seniors.
I positioned myself under the massive skylight. The sunlight eased my arthritic back. It was ninety outside and seventy in here. People poured in at a brisk pace. The one thing I love about this place; diversity. Today a lot of younger women were out, women with babies strolling by window shopping in clusters.
I closed my notebook; still blocked. The throbbing in my left calf broke my concentration. I went to work massaging it. Several women congregated by Fannie May candies sampling a fresh batch of whatever. I noticed the younger ones had phone imprint in their back pockets; nice, very nice. Others carried those expensive Coach purses. My wife loves those things. A medium height thin guy wearing a black baseball cap walked around the chattering crowd and hesitated. He looked away when I caught his eye. A little kid ran through the ladies legs and bumped one of them. She turned and grabbed her purse which was open. She screamed and pointed at the guy who ran toward the lounging area. She took off after him. "Stop, you motherfucker!" At that instant I had a muscle spasm. My leg shot out and tripped him. He stumbled, fell on his face and slid into an upper floor support column. I jumped up and my leg hurt like hell. Everybody in the immediate area surrounded the guy. His intended victim laughed. "Serves you right." She turned and smiled. "Thanks, hero." I got a bear hug. "That was on time," other people said.
"Uh...I didn't do anything intentionally." That hug from a tall, perfectly tanned, brunette felt good. I didn't need or want attention I need ideas. The thief stirred and she slammed her foot into the small of his back.
"Go ahead try to get up." She said. There were mumbles and murmurs in agreement. Mall security on Pedways raced toward us. I eased back to fade away, she grabbed my arm. "Don't leave let's talk. I'm Stephanie." She extended her hand and simultaneously ground her heal in his back. He groaned. She looked down. "Shut up, asshole."
"I'm Cecil." Her palms were baby soft. The circle of female shoppers tightened; if he tried made a run for it he didn't stand a chance. Two overweight security guards broke through the crowd. Stephanie removed her heel from the thief's back. They snatched him up.
I pulled away, but Stephanie clung tighter. "Don't go, Cecil we need to talk...Security, this guy went in my purse. He tried to run and fell."
"He sure did," the crowd said. That let me off the hook if he dropped dead from his head injury. Security cuffed him and the crowd dispersed.
"Nice meeting you, too bad the situation wasn't different, but I have to go." Damn that sounded cliché, but true. Her nails dug into my skin.
"Cecil, you're my hero so to speak. That asshole might have gotten more than my wallet and credit cards. I've got my stories on a flash drive, their invaluable to me. Hell, I can get more ID's and cards so let me show my appreciation."
"You're a writer?"
"Yes, I've started putting things on paper several months ago." She said.
"Me too...small world."
Her angular face lit up. "That's wonderful. Let's go eat." She tightened her grip and we strolled to the escalator. "I'm buying; food court or Cheesecake Factory?"
"Um...Cheesecake Factory," I said. "I got the tip."
"No, you don't, stop being modest."
We were seated immediately; we beat the afternoon crowd and the tourist. Stephanie continued to beam. This mishap made her day. "Stephanie, I'm freaked out about this, I never thought a muscle spasm could make me a hero. Your words not mine." I laughed. "I thought old guys on TV did that. And, where did you learn that foot in the back thing? I assume it was a pressure point."
She laughed; a high pitched outburst that turned heads. "A martial arts friend, it came in handy didn't it?" A Latino busboy sat two glasses of water on the table and smiled. A young redhead with her hair in a huge ponytail explained the lunch menu. A good professional presentation, but both of us ordered rib eyes. Dinner for lunch, why not? She was buying. Stephanie rearranged her salad; cucumbers, cheese, tomatoes and crotons separated and drowned in French dressing. She smiled and brushed her shoulder length hair back, that revealed silver hooped earrings. She dug in; I didn't bother to rearrange anything and did likewise. She dabbed her mouth and gave me the once over. "Now tell me something about my hero and this isn't an interview," she giggled and waited for my response.
I scanned every inch of her good face, a natural beauty, a touch of make-up and she'd be a knockout. It felt good to sit opposite a looker, and she thinks I'm a hero.
Don't let it go to your head, Cecil. You're still a senior, damn the fantasy.
"Where do I start?"
"The good part of course."
"Well here comes our food, but I'll start anyway." The waiter placed our steaks like a pro as far as I was concerned. Meat in front, potato to the right. "My dad was an Indian, a Hindu who fell in love with a Wasp, hence my blondish hair. My last name is Patel. Now, you know why I look like this, very handsome if I say so myself." She had a funny chuckle that I enjoyed. "I only speak English, never been to India. I'm married, my wife's out of town a break from a boring writer. We have a couple of grown kids and two grand children. Normal Americans like everybody else. I retired from the EPA in 06 and writing is my hobby. Hell, I couldn't wait to get out of the rat race. And, don't be a hater your day will come. Now it's your turn." I cut my steak; perfect like I expected.
"How's the steak?" She asked.
"Perfect."
"And yours?"
She cut hers, held it to her nose and twirled the fork. "Looks and smells good. It better be or somebody's going to get their butt chewed." She chewed the meat and sipped her drink. "Delicious...I own this restaurant, Cecil. Only a few employees know that and that's the way I like it. But, it's my turn, right?" I nodded and dipped into my potato. "My last name is Martin and I own several different franchises. I work my ass off. I came from money, a lot of money and power. I don't flaunt it; people are people with me regardless of their economic situation. I'm single I almost got married, but the SOB got cold feet. I cried like a baby, but in the end it worked out. Things about him came to light, thank God. No kids and no steady guy. I got a friend with benefits, but he's starting to get on my nerves; he'll be out of the picture soon. And, no I'm not looking for a replacement if that's what you are thinking." I shook my head in agreement. I didn't think I could be that lucky. "I love to write too. This is great, Cecil, two writers meeting like this, what a story."
"Yes, it is. This meal is delicious, thank you I appreciate it."
"You're welcome." She patted my hand. "What do you write; novels, short stories, fiction, non-fiction or what?"
"Fiction, short stories from 500 to 8500 words in several genres." Her eyes widened. "Yep, I'm telling the truth, whatever comes to mind I try it."
"I'm the romantic type," she giggled. "Ironic for someone with a dismal romance success rate. But, I've experienced a stunning revelation about spirituality that I will share when I work it out. Is there a genre for that?"
I shrugged; what was she getting at? "Who knows, but whatever it is stick with it. Don't be discouraged. I had to say that you being a novice. Have you submitted your work anywhere?"
"No, I'm scared; I know that's cowardly, but still."
"Rejection makes you better...I got a stack a foot high."
"I know publishers and editors I can go to, but I want honest constructive criticism. Being rich I'm exposed to a lot of bullshit." Stephanie said. "E-mail me a few of your stories if you don't mind and I'll show you mine."
"OK, sounds like a plan." I was skeptical whether I should mention my book. I hate when people think you're trying to hustle them. Well, what the hell. "Check out my book when you have time."
"Your book?" Those bright hazel eyes lit up again. "Yeah, I put all my stories together and self published them. Google Amazon.vom/Consolidated Separates that should do it."
She took out her I-phone and went to work. "Got it, Cecil, that's an abstract title and the cover's great, fits the title."
"Thanks, promise me you'll read it or at least a few stories."
"I'm going to order a copy now." She turned her phone around, see?"
Her phone rang. "Excuse me a minute." She walked toward the back. I got an eye full of her clinging yellow jeans and white fitted blouse.
Somebody's happy with that.
She hurried back through the crowd of customers. "Cecil honey, I have to go. What's your E-mail?" I gave it to her. "I'll send you my info. Gotta go." She left, and I missed her.
*
The past three weeks were productive my writer's block loosened and I got several good ideas on paper. I closed my laptop and shared my mall experience with my better half once she settled in from her flight. If she showed any enthusiasm for my hobby, that would scare the hell out of me.
She didn't disappoint. "Really, Cecil, that's interesting," she said. That's my Gloria, her focus elsewhere. The E-mail app on my phone chirped. Well what do you know, Stephanie?
I'm headed home and I'll be landing soon. I'll call you when I'm almost home. Stephanie.
Sounds good, I wonder what's up.
The phone rang. "Hello, Stephanie it's been awhile."
"Yeah, been busy with money, money, money, I'm bored to death. How's the block, is it over yet?"
"Yes, I got something on paper...and you?"
"Get down, Mitzi." She dropped her phone or we got disconnected. "Hello, hello."
"I'm here."
"Sorry, my puppy's glad to see me. I did a little, but I've delved deeper into my spirituality. I'm eager to share with you. Cecil, I started the book. I love it." She laughed. "Where do you get those crazy ideas?"
"I don't know they just hit me I guess." I breathed a sigh of relief and joy that she liked it.
"I told members of my book club about it and they/we want you to join us at the main branch of the Pinebrook library. You know the drill; sit around talk, critique and a have a good time. OK? And, don't worry about me introducing you as my hero. I won't, how we met is our business like my other friends."
"OK, cool."
*
I've lived in Pinebrook for decades and never set foot in the library. I got turned around trying to follow Stephanie's directions. Embarrassing. Everybody's got GPS but me.
The main branch interior looked like a corporate office. Two young ladies sat behind glass top desks and rows of books in digital displayed shelves. A small auditorium was twenty feet to the left of the receptionist desk. A partially retracted partition separated the meeting rooms adjacent to the executive office space. I spoke to one of the young ladies and she pointed down the hall. "If you're here for the Martin Group they're that way."
"Thank you," I whispered and followed the aroma of coffee to an opened door. I peeked in; Stephanie smiled and waved me in. I sat next to her and she gave me a program. I scanned it; the group will meet four times before Christmas. Good. A Latino lady read a poem; she finished and looked at everybody, smiles and compliments followed.
"Ladies, I want you to meet Cecil, another fiction writer to the group."
"Hi, Cecil." They smiled and I couldn't help but size up three sets of shapely legs.
"Hello everybody, sorry I'm late, I didn't mean to interrupt the reading."
"Forgiven." They said in unison and laughed.
Stephanie stood and stepped behind the poet and rubbed her shoulder. "Cecil, this is Alicia, poet extraordinaire. This is Melody, writer like us and Carmen, she does it all, fiction, non-fiction and poetry." They waved during the introductions. They filled out their jogging suits beautifully. Carmen was attractive, long black hair and magnificent lips. She had Eastern European written all over her. Melody had a narrow face for a Latino, but it was a good face and a great chest. Alicia was jet black with the most stunning eyes and arched eyebrows I'd ever seen. For women in their mid forties; not an ounce of fat on them. "And, now that you've been blessed by us." She giggled. "Let's eat."
I headed for the coffee and a teenage delivery guy brought in pizza from Italian Fiesta, the best in town. I felt at home with the group's conversations.
Carmen cornered me and stood closer than I liked. If I grabbed her and kissed those lovely lips she deserved it. Remember Cecil, its innocent natural flirtation. "What do you write, Cecil?" Her voice was deep and sexy.
"I'm working on a novel, but mostly I write short stories in several genres."
"That's good; I'm stuck in personal experience for the time being." She got a folder off her chair. "Here, read this and tell me what you think."
"OK." I handed her mine. "Check me out."
"I'd love too."
"OK, when you finish eating we'll read each other's work and talk about it; hopefully nobody gets punched out." Stephanie said, we laughed and read. I got jealous. Their work was excellent, even the poetry worked for me. Unusual. I couldn't help but be nervous. Did they like mine?
Carmen's experiences were well fictionalized; Alicia made me laugh and Melody had wild ideas for her mystery novel. But, Stephanie's romances were great; she said she was new at this. Her stories didn't read like it.
"Ding, ding, times up...and what do you think?" The group founder said.
Good question, we put our heads together and polished our work. Stephanie announced she wanted to share her new revelations. I remembered she mentioned that before. The ladies refreshed their coffee, sat and crossed those lovely legs.
If only I were a few decades younger.
"I want to hear about your spiritual thing. I'm intrigued at the thought of learning something new," Alicia said. Everybody nodded.
"OK." Stephanie took a deep breath. "Lately, I've been meditating it helps with the stress of dealing with my fellow vultures in the financial world." She gave a half hearted giggle. "I'm a good vulture, but anyway the deeper I go inward I feel an out of body experience. Imagine that, the soul leaves the body." She waited for a response, but I kept watching. "I walked amongst my friends, family and competitors listening to their conversations. I was the proverbial 'fly on the wall.' I did this many times before sharing my revelation. Sometimes the experience is more intense and revealing then others." She raised her head, extended her arms to the ceiling. "The power has been revealed. I love it! I've seen objects that are not of this Earth."
"Uh...Stephanie," Alicia said. "What did you eat before you went into this trance?"
"Pasta and it's not a trance."
Alicia held back her laughter. "Girl, if you tell me it rained meatballs I'm through." Everybody broke out laughing. Stephanie turned red with embarrassment and anger.
"Meatballs, my ass, Alicia. This is not funny." Stephanie's nose flared. "I'm too old for BS."
"Jesus, Stephanie we didn't mean any harm it sounds like you were dreaming." Alicia smiled; it was a phony smile that Stephanie probably saw through.
"Dreaming?"
"Yeah, if you eat spicy stuff look out, you'll see all kinds of strange shit." Alicia said.
Stephanie sighed and clasped her hands together. "You'd think I told you I saw ET or something. You know what, this meeting is over. I'll see everybody next time." They glanced at each other; I got the feeling they regretted those remarks. Stephanie asked me to stick around. "They don't get it, but you might or that's the vibe I'm getting."
I didn't care, but I didn't want to seem callous. "The occult's not my thing, Stephanie. That's what that is, right?"
"Occult! As in witchcraft?"
Oh no, how do I get out of this? "Whoa, don't get excited, tell me what it is."
She sighed and hesitated. "It's a higher plane of self awareness, Cecil."
Like I'm supposed to know that. "Oh, OK, Stephanie, let me think on that."
"Cecil, don't...see you next time." She walked me to the door. I saw disappointment in her eyes. She expected me to believe her. I felt bad.
*
The club's schedule called for the next meetings in August, September and Halloween. We'd celebrate Halloween in the appropriate fashion; costumes. Fine with me and fun to watch. The last time I wore a costume Bozo was on TV and I got arrested for drunk and disorderly. Adults put plenty of time and energy into a day, which I think is for kids, in make-up and mimicking their favorite Hollywood characters. I'll keep it simple and wear a Michael Meyer mask and call it a day.
Our September meeting was great. Everybody showed enthusiasm for their latest ideas. Stephanie called me several days later an expressed her newest out of body experience.
"Being older and more experienced, Cecil, I know I can tell you about my encounter with the Loa." She said.
"That's the Voodoo gods or something like that, right?"
"Yes, I'm now a high priestess, a Mambo in the tradition of Marie Laveau. We talk, laughed and worshiped with Legba. He holds the key to the spiritual world.
"Oh yeah." I didn't know what to say. She sounded shaky and steady at the same time. "I take it you went into another trance."
"It's not a trance its meditation, and of course I did."
"Sorry, that was a 'duh' question, but I'm trying to figure out this stuff."
"I'm not stupid, Cecil ask me."
"Stephanie, maybe you should talk to—"
"Don't say a professional Cecil," she interrupted. "I ain't crazy, I have new power. Power I'd love to share with a few of my friends like you. The others in the group while I've known them longer; don't get it. But, I have met with Ghede, the Loa who controls access to the afterlife. I'm good to go. Now I call upon Kalfu, Black magic and sorcerers to banish my enemies since he controls the spirits of the night. Your book will succeed my friend. The spirits will see to that; see you at our next meeting on Halloween."
*
Traffic and trick or treaters made me late. Droves of kids poured out of the library. I must've passed eight little Darth Vader's, four Obewan's, two Jason's and one Mickey Mouse.
Mickey Mouse! That reminded me of a demeaning black light poster I had years ago of Snow White and the Seven Dwarfs. She had kids by all of them. I wonder what she did with all those kids.
I put on my Michael Meyer mask. I passed a ten year old and he flipped me the bird. Where's the respect? I made it through a pack of witches and goblins leaving a party room. The aroma of cinnamon and apple cider from our room filled the hallway. Stephanie poured Smirnoff into a punch bowl.
"Hey, Cecil," everybody said.
"Hello, ladies." I dipped a cup into the bowl and prepared to get drunk. Alicia looked exactly like the bride of Frankenstein; the hair and make-up expertly applied. Melody transformed herself into something between a werewolf and a vampire. Her skin discoloration and sores were perfect; she looked real. Carmen became a Black man, a gay one at that. She sounded and walked like a brother. How she got the color around the eyes to mask she's White is a miracle. Whoever helped her should be in Hollywood. Stephanie's outfit didn't surprise me, well not that much; a Voodoo priestess with the long black dreads, tight fitted black panty hose, millions of beads and trinkets and a staff with a skull on the tip. "I'm impressed with your costumes, you look great."
"Thanks, Michael Meyer; you aren't going to kill us, are you?"
"No, but the night is young," we laughed and toasted to the group.
"Who made the cider, Stephanie?" Carmen asked. "It's delicious even with too much Smirnoff."
"I did girl, I know I'm good and now I need to work on my modesty." Stephanie chuckled. "I need to let the group know how much I love you, but it's time for my transformation to the spiritual world." The room got eerily quiet. Stephanie reached under her poncho like leather vest, pulled out a revolver and shoved the barrel into the black dread wig against her temple. "Soon I'll have power beyond human comprehension." She shouted.
"Don't do it!" Melody screamed. I wanted to jump her, but I wasn't close enough. Stephanie pulled the trigger. The bullet exploded out the opposite side of her skull, blood and brain tissue splattered on the wall. Her body and gun dropped and slumped in an awkward position before it tipped over. Blood pooled around the wig and the flow thickened while it trickled into the crevices of the ceramic tile floor. The cries and screams were blood curdling. I froze in my tracks. Melody hugged Alicia who'd buried her face against Melody not to look at the bloody scene. I eased over to my friend's body; her head turned.
"Boo! Trick or Treat!" Stephanie jumped to her feet and laughed. "I got you didn't I?"
I grabbed my chest. My breathing got erratic. I said a silent prayer and caught my breath.
"Girl, that shit ain't funny!" Carmen shouted. "You scared the shit out of us."
"Can I act or what?" Stephanie broke out in a wicked witchlike laugh. "I got good special effects people too." She ran her fingers through the fake blood and brain matter and licked it. "Um...good, want some?"
I started to break her fingers for giving me what might be a small heart attack. I tried to chuckle. "That's sick, Stephanie."
"No shit, Cecil." Alicia said. "I'm going to the party, bye." She walked out and the rest followed.
"I'm right behind you," I said, and dipped my cup on the way out.
"Wait for me, Cecil." Stephanie ran and grabbed my arm. The village square was packed thanks to the perfect weather. Stephanie's brains blown out costume stole the show. But, her antics pissed us off. Nobody asked about the winter schedule.
*
My ideas flowed steadily while I observed shoppers from my little corner of the mall. Stephanie said the spirits would help my book be a success. Well, I got a royalty check the other day. Spirits or not I text her to say thank you. I did want to talk and hear about the Loa's or whatever. When I suggested professional help before, I got my feelings hurt. The only person in the group I talked to was Alicia and she wasn't interested in resuming the meetings. "Stephanie's got issues, Cecil. We're done." Too bad I enjoyed their company and input. It was lunch and I heard a Cheesecake Factory steak calling. I sat in my favorite booth. The majority of the employees wore purple and black arm bands.
"What's with the armbands?" I asked the Latina waitress.
"The owner passed, rumor has it she killed herself."
"Jesus...was it Stephanie?" She nodded. I was sick; Stephanie if I could kick your ass I would. For the several months I knew her my fondness increased. Damn, Stephanie I miss you. The next time a friend talks about spirits I'll be more persistent about help.

---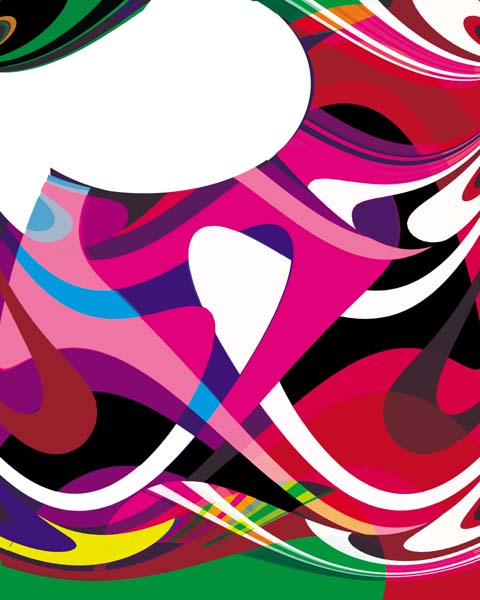 ---


You, Me and Scho
Michael Hoag
Michael left the dock, walked by the shops to the shore light past the Grand Hotel and up the steep road to the Green where the summer people lived.
"Hey Ed. The Hedge looks good."
"Hey Michael. Yeah. I've been working on rounding out this brutal transitional area."
"It looks softer than last year...more innate."
"I didn't stretch a string line this year."
"Is Audrey home?"
"Nope. Scho's here."
"And you're still painting the porch."
"Yup."
"The grass needs cutting Ed."
"Scho's rotaed to grass cutting and porch painting. I'm rotaed to the hedge. We can put you on the cleaning and broken things rota."
"I'm here on vacation Ed."
"Just listen to my rota. Audrey's house is a two-staff job set for one and a half days: today the Hedge, this afternoon and tomorrow the porch, then the party and the clean up that night. Now we have three staff with you, me and Scho and this two-staff job will take only take a day and a half. We won't have to do any work until tonight."
"I'll be gone by then Ed."
"Oh, definitely. Audrey said no visitors."
"Does Audrey still have you in the barn?"
"We're restricted to the barn. The house and porch are off limits. If you're on the porch you must have a paint brush in hand. That was Audrey's orders. Here's your paint brush."
"Is the stove on?"
"The stove and water's on. Audrey pre-paid the bills."
"Oh that was smart. Audrey hated all those disconnections last year."
"Even delivery was disconnected...and delivery is gratis with paid orders."
"We had to walk for our beer."
"Yeah...every morning...that was miserable."
"Scho is the overseer this year. He oversees the food, the visitors holding paint brushes, the rota, the breakages and the toilet paper."
"Audrey ordered me to oversee Ed," said Scho.
"You have paper?"
"Audrey bought crates of paper with instructions."
"Oh that was smart. You should have made up a story to cover those missing towels last year."
"I did but Audrey found the evidence in the garbage piles. This year we're hiding the garbage."
"Where are you hiding it?"
"In the Hedge."
"You aren't very good at hiding stuff Ed. I can see the bags sticking out over there."
"That's our garbage staging area for the real hiding place in the Hedge."
"And the bags in the kitchen?"
"We just haven't taken the garbage out today."
"And all the garbage in the sink by the back door?"
"We've got to bag that stuff yet."
"It's blocking the door Ed."
"It's just a back door. Hey Scho here is going to be a godparent."
"Really. Is Sam having a baby?"
"Yup."
"Are you going to baby-sit and do diapers?"
"Yeah. Scho. Good godparents always do the diapering."
"Diapering? What if I put the diaper on wrong?"
"I've never heard of anyone hurting a baby with a diaper Scho."
"Yeah, but I don't know how to clean a baby."
"You cleaned up Ed after that bathroom incident last summer?"
"Yes. That was very good practice for taking care of babies."
"I could have taken care of myself."
"No you couldn't," said Scho and Michael together.
"I'm accountable."
"Yeah who ordered twenty gallons of Naples Yellow oil paint Ed?"
"Audrey told me to get that stuff."
"You should have known she'd change her mind."
"Of course I knew she was going to change her mind."
"Well, why did you go and get it?"
"She would have killed me if I hadn't gone and got it."
"She sure yelled at you when you got it."
"Well. Of course she did. I knew she would."
"That sure was dumb Ed."
"I still don't know how to diaper," said Scho.
"You just cover the butt Scho."
"And the front part too?"
"The front part too."
"How do you cover a front part?"
"Get a piece of cloth and I'll show you."
"How about a towel"
"A towel'll work."
Scho ran off.
"Your hair got longer Michael," said Ed.
"I'm letting it go to see how it feels."
"Here's five towels and a screw driver," said Scho.
"Your towels are too big. Rip it down here and here and it'll be okay. Now, look. You first lay the thing out and fold it here and here. Is Sam using cloth?"
"I don't know anything about cloth."
"Yeah, I'm sure Sam's using cloth. Now look. You put the baby here, fold the front and clip it."
"Okay."
"Look. The legs go through here and the butt's here."
"Okay."
"Do you think you can do it now?"
"I don't think I can do it."
"We need a baby. Ed. Come here and lie down. Now look. First you need to have all your baby stuff at hand before you bring the baby over because once you got the baby you can't leave the baby for a second. Baby's roll off changing tables."
"Oh my god."
"Listen. Don't worry. Just don't leave the baby alone on the changing table. Now lay out the diaper and fold over twice."
"Yeah."
"Now you just have to position it. Sit here Ed."
"Yeah."
"Now first you fold over this tail section to double it up and then just fold it over the front of the baby—excuse me Ed—and you pin it."
"Okay."
"Now notice the theory. There's one—two—three—four layers of cloth at the penis or vagina end—to the one layer underneath under the butt. That should take care of a piss worth. Now, at night, you could sneak in an extra small diaper inside the diaper proper to take care of the extra fluid nights usually generate."
"I hope it's a vagina," said Scho.
"I like vaginas," said Ed.
"Now notice how the corners are free at the butt end of the diaper. These you pull to the front and pin down—one on each corner. Two is all you need. Do you have any safety pins, Ed?"
"Vagina." said Ed.
"Here. Scho. Go and get some paperclips."
"Is it all right to leave the baby?"
"I'll watch the baby."
Scho ran off.
"How does your hair feel now?" asked Ed.
"Longer."
"Here's thirty paperclips and a pair of pliers," said Scho.
"Good. Now, pretend this is a safety pin Scho. It's shaped like a U and locks together with a big piece of plastic at this end. See: safety—pin. Before this thing was invented, kids used to get stuck all the time."
"Oh my god."
"Calm down, Scho. It's nothing. Kids are tough. Now. This is important. Take your safety pin and push it through these two corners from the front and clip it together at the rear. So if it does come unfastened, the pin end won't do as much harm sticking out the back as it would sticking out the front."
"Oh my god."
"Now we'll do the other corner and everything's done. See how tight and sea-worthy it is—stand up Ed—and see how there's no sagging and how tight it is around the legs —turn around Ed—and see how high it's riding?"
"It's a good fit, Michael," said Ed.
"Do you have any plastic baby pants Ed?"
"No."
"How about underwear?"
"Nope."
"I'm wearing some," said Scho.
Scho started taking off his underwear.
"Does your hair feel heavier?" asked Ed.
"Yeah sometimes it pulls me more to the right than to the left."
"Here's the underwear and a quarter."
"Thank you Scho. Now, plastic pants must have good tight seals and be free of tears or rips—otherwise you might as well not use them at all. Now all you do is slip them on—lay back down Ed—like any old pair of underwear—pick up your butt here Ed—and make sure all of the diaper is completely enclosed within the plastic. The wetness will just wick out if any of the diaper is sticking out. Now, it's all tight. Get up Ed."
"It's very comfortable."
"Okay, now. Scho. Change Ed."
"I don't know how to do that."
"Sure you do. Now lay down Ed."
"I'm not wet."
Michael poured coffee inside Ed's diaper.
"Oh that is uncomfortable."
"What do I do?"
"Scho! Act. Ed is uncomfortable. I'll tell you if you're doing it wrong."
"Should I take off the underwear first?"
"They're plastic pants. Yes."
"Okay. Then the pins!"
"Yes."
"And the diaper."
"Yes."
"What a mess. The grinds are everywhere."
"Yes. In fact, baby poop spreads out in a similar manner and has a similar consistency as coffee grounds. It's never hard like ours."
"What a mess."
"Leave it alone. Just put a clean diaper on me," said Ed.
"But you're a mess Ed."
"Normally, you'd have to clean out every fold of skin with baby wipes to get all the poop out."
"Get out, Scho. Leave it," said Ed.
"But, Ed—" said Scho.
"Baby's usually cry when changed. But you have to clean them out or an infection could set in."
"Oh my god."
"Scho, I swear—" said Ed.
"With bigger baby's I've had someone hold the shoulders down while I did the changing."
"Get away. Scho...!"
"Watch out!"
"Get him."
"I'm fine. Just put a new diaper on me."
"Having a baby is tough," said Scho.
"I'm through being the baby," said Ed.
"But, Ed—"
"I'm hungry. I want to eat," said Ed.
"But, Ed. You've got to be changed first," said Scho.
"Vagina."
"Ed, you're leaving a mess everywhere."
"Go get him, Scho," whispered Michael.
"Do baby's do this a lot?" asked Scho.
"All the time. Get him."
Scho tackled Ed and pulled him down. Michael ran over and held the shoulders while Scho changed Ed.
"Waaaa!" screamed Ed.
"Good. Good diaper placement. Fold it over. Good. Get the pins. Put your knee on those legs. Good. Pin from the front to back, okay? Good. Now the plastic pants. Here. Tuck it in good. Good. Now, one—two—three. Let it go."
Michael and Scho jumped away. Ed sprang up and ran around the house.
"Go get Ed!"
Scho disappeared around the house running after Ed. Very soon Ed appeared again with Scho following.
"Scho. Scho. Ed's having a temper tantrum. Let it go."
"But what if the baby gets hurt?"
"The baby won't get hurt. There's nothing dangerous here."
"Ed's going pretty fast. The diaper's staying."
"You did a good job Scho."
"Look at that baby go. How long do these temper tantrums last?"
"Temp tants can last up to an hour."
"Shouldn't we try to stop it?"
"That's just what babies want us to do. Negative attention-seeking behavior. NASB. We don't want to reinforce that."
"Ed's screaming now."
"Crying is good baby exercise."
"Babies are a lot of work."
"It gets worst when they turn into teenagers, Scho."
"Having a teenage must be awful if they're worst than a baby."
"But it's rewarding—all the work—somehow."

---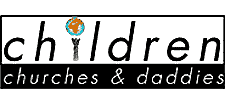 prose
the meat and potatoes stuff


Fxlblk
Joshua Copeland
My last day as a freshmen at the public high school, Taylor Allderdice. Attention to all you senior niggers, it's "Beat the Shit Out of White Boy" day. I took my finals in Geometry and Social Studies, and then...the school year was over. I thought I made a mistake walking out the exit everyone else was using. As I walked out the door I saw three darkies attack an effeminate cracker. The victim curled into a fetal position as they pounded him like a jackhammer. One of them utilized the victim's head as you would a pogo stick, shooting for the maximum level of brain damage, like he wanted to give said cracker a fatal concussion: He hopped up and down on whitey's head with both feet. When they left and the kid lifted his face from the grass and we saw all the blood, we went, "Oooh," in unison. His whole face dripped with it, as if his skull was a balloon full of blood and someone popped it.
I decided to try an exit at the back of the school. In my pocket I had one of those Super Dynamo Kryptonite locks from my locker. I exited the school with my hand around the ring of the lock, ready to swing, breathing in violent huffs, amping myself up.
I walked into the light; okay, not many students took this exit, it was an empty parking lot, I was like, Okay, I am cool, all is well and good; And then out of nowhere a darky appeared and zeroed in on me. He was a big un, like six-four. He was high on pot, blood red veins wreathed the whites of his eyes. His grin screamed, No mercy! I told him I didn't want any trouble—but I didn't mean it. He took off his shirt, cracked his knuckles, came within distance, and I swung the lock at his nose, aiming for a grand slam...and clocked the shit out of him. You heard his nose CRACK! Like it echoed., like the baseball to the bat. He hit the ground, and began to choke on his own blood as it ran down his throat.
For a moment he just lay there, retching and dazed, and then he tried to grab at something behind his back. A piece? All of a sudden three of his brothers trotted over to us and motherfucked me. One pulled out spiked brass knuckled and put them on. I reached into the back of my victim's waist band and wa la, a revolver. 357 Snub Nose, I do believe. I looked down the barrel and saw the bullet was chambered, ready to go. I de-safetyed it and pointed it at his brothers. They immediately stopped and put their hands up, "Yo man! Don't shoot! Don't shoot! Just let us get our brother and we're gone!" I had fired a gun a few times in my life. Never at a human being.
I emptied the revolver at them, they all made a break for it, and I missed them all save one, who I hit in the thigh. They all ran off and even the guy I nailed in the leg didn't break stride.
What does it feel like to shoot somebody? A few years ago, when I was more of a delinquent, I became friends, through many arrests, with Weiler, one of the cops at the Squirrel Hill substation. One night, as he sat at his desk doing my paperwork, he let me look at his files of arrests for that year. "Let's see what this one says," I asked. "It says you discharged your weapon and hit the perp in the leg. Cool."
He looked up from his desk. "Nope," he said, "When you shoot someone, even if it's just in the leg, it stays with you. For life."
So I felt my mood out. I smelled the sulfur of the gunpowder and the irony smell of the blood. I looked around. A dog barked in the distance. A motorcycle or loud car started up. A bird chirped. A cloud moved in front of the sun for a moment—a quiet never mind. A squirrel jumped from branch to branch in the tree above me.
Clarence, school security, stepped outside, saw me, and quickly ducked back in. So the cops were coming. I heard the sirens. I could have left, but I stayed to lecture my wheezing victim that just because someone has more money than you, that gives you no reason to beat them down. A cop car screeched up to us. It was Little Lucy and Robocop. I lay down the revolver and got down on my stomach. Robocop shouted for me to back up in a crawl towards his voice
This was not the first time some white student at Taylor Allderdice had caught Travis Bickle Mania. Rich Rosenthal took the public bus home, and the black students on the bus would harass him. So one day he brought in his backpack a loaded pistol. In Biology he opened his backpack up and showed me, as he quivered with rage. "I got a big surprise for those niggers on my way home." So we heard what happened next. The bus driver happened to be black. So when Rich pulled his pistol on his tormentors, he screamed racial epithets, and he had them cornered, they were scared. But Rich had angered the bus driver and he stopped the bus and walked back to Rich and berated him. From then on, the principal had Clarence, who was black, ride the bus home with him every day.
The law could not touch me. I was fifteen and my family had a lawyer who worked in the US Steel Building. The cops took me down to the Squirrel Hill substation. My dad called our lawyer, and I was home for a late dinner.
I never heard about the brother I shot in the leg. I had to visit a parole officer downtown once a week for three months. There's a code to racism, like, you feel out the other person, and see if they reciprocate. "So you downed a spook," he said. And we both laughed.
Taylor Allderdice High School expelled me. So my folks sent me to The Shadyside School, a high school that specialized in delinquents. It cost fifteen grand a year and only had room for fifty or so students. The neighborhood knew it was a gangster school, we knew there were around nine or ten kids there from Mafioso families. There were no lockers. Just one big home room, an auditorium with fifty desks. You lifted up the tops and kept your books and notebooks inside. These were our lockers. Each class comprised only six or seven students. They didn't give you a lot of in-school work, add to that homework was a joke. And Daryl Worthee went there.
He was notorious in Squirrel Hill for his shenanigans. He came from the Worthee and Smallis crime families, a low class corner of the higher-ranking Luchese family. Those kids from OC (Organized Crime) families were hellions. The kids were more psycho than their parents. Daryl liked to talk about torturing animals. I remember he told a story in Chemistry that he and a few kids were drinking up at Panther Hollow, standing on the bridge that spanned the lake. A mother duck and her line of ducklings passed under, and Daryl dropped a huge chunk of concrete on the last duck. It began to flap its wings around in circles and the other ducks attacked it until it was dead and floating. Daryl cackled as he told the story.
The Beastie Boys were a fad around my time there at the school. You'd be sitting in class, waiting for it to begin, and you could hear Daryl coming from all the way down the hall. From his Walkman. That's how loud his Walkman was. He and his Beastie Boys tape. You could hear the tinny music get louder and louder, and finally he swaggers into the room, Walkman blasting.
I made friends there—a lot of them were wiggers—white niggers—white kids who camouflaged themselves in black culture and made it their own.
Late on a Friday night I was at Panther Hollow drinking with Daryl, a few kids from The Shadyside School, and a few from Taylor Allderdice. Allison Raben, who was really hot, was there, she went to Allderdice. She was the only girl there and had chugged most of a bottle of Mad Dog. She slurred her words and stumbled around. Then she approached me and fell down onto her knees and begged, "Greg, please do not let me pass out, not with them here, hide me, carry me somewhere, if you can't, than protect me, please!"
I asked for a blowjob in return.
She said she was too drunk. And I said, 'Don't worry. I won't let anyone hurt you." I did not participate in what followed.
Allison crawled around in the mud on all fours, slapping herself in the face, trying to stay up. The boys chugged their whiskey and just watched, waiting. "I have AIDS," she blathered. Then she grunted into the mud, and went quiet.
After a bit, Daryl said, "Is she passed out?" he nudged her with his foot. She moaned quietly. "That's good enough." They all studied her. "Well, what do you want to do to her," Daryl asked. I have to write this delicately. They grabbed a beer bottle and used mud as a lubricant.
The following Monday Daryl was a bit too loud in American History. Four of us sat in a corner, using euphemisms to talk about what they did to Allison. Then, out of the blue, Susan Morton—who had a shaved head and had applied to Smith—stood up from across the room and bellowed, "DARYL! THAT'S RAPE! YOU RAPED HER. THAT'S ILLEGAL! THAT'S RAPE!" She grabbed her camouflage-colored backpack, shoved her book in, and stormed out. Mr. Wehs, the teacher, had only heard Susan and hadn't heard what we were laughing at. So he was angry at Susan for disturbing the class. Oh Well. Anyone could do without Susan, and her constant babble about Susan Sarandon and Catherine Denevue in The Hunger.
Daryl and I had study hall together in the auditorium. Jerry came in from smoking and obsequiously handed Daryl a letter. "I found this taped outside on the door. It had your name on it. I thought you'd like to have it."
Daryl read it and gave to me. I read: "Daryl. What you did was rape. I don't think you understand that. She was passed out, and was unable to say Yes or No. She would have said No. I think you are vile and when I graduate this spring I hope to never see your face again."
"I know how to handle this bitch," he said. After school Daryl drove over to Pandolini's, one of the many restaurants owned by his family. I tagged along. "I'm going to get some black bitches to beat her down." I ordered a Jumbo shrimp Parmesan dinner up at the bar while Daryl talked with the black bartender. The belief that all Italian mafia are racist is total bullshit. The two races interact with each other and do business with each other; the Negro soldiers and front businesses work together, especially like the low level family Daryl came from. In the end I saw Daryl hand the bartender four hundred crisp dollar bills and they both slapped five in a pretty complicated fashion.
When the waitress brought my bill she looked super tense. I asked to see the menu again.
She asked why?
"Because I said so. Bring it." I began smacking the table, "Schnell! Schnell! Schnell!"
She went behind the bar, got it, and brought it over to me. I found the meal I ordered. "Hey skank, you overcharged me five dollars." I tossed the menu at Daryl, a few seats away. "Daryl, your waitress tried to rip me off."
He said, "Loraine, he's with us. Don't do that."
As we drove away Daryl said, "The show will be tomorrow. Be there. Right after school. One of the black girls, Deanna, has super long fingernails, just for times like this. She's going to go for the face."
When I got home Allison called. I told her, "I'm sorry. But I'm not gonna rat on Daryl. Go to the police yourself."
"Greg, it's useless if no one will testify. And my mom and dad don't have the money and resources for a long, drawn out civil suit." She broke down.
"I had no part in it," I said. She hung up on me.
And then...the show. The next day, as school let out, the three black chicks—all of them tall and overweight—waited on the sidewalk with Daryl. Susan walked out and Daryl nodded at her. And the girls attacked. Deanna gored Susan with her fingernails, they threw her around, blood flew from Susan's face like a centrifuge. Finally Susan curled up into a fetal position, her ass in the air, and the secretary ran out, yelling, "The cops have been called!" The three girls got in a beat up car and left. The license plate was duct taped over.
The next day the cops showed up and made a report. We all said we had no idea who the black chicks were. So the police had nothing to work with. Besides, they had other problems. Thus I guffaw; that's the beauty of living in a big city like Pittsburgh. The police ignored the smaller crimes.
Susan's face was all stitched together like Picasso painted it. I saw her the next day, stretched my arms, yawned, and said, "Ah, chaos, anarchy..." I then drew a red anarchy sign on my black backpack. Went well with my combat boots. Later she walked up to Daryl and threw her lawyer's business card at him. He laughed. "You got no connection between you and me, scarface. Oh well. That's life." He walked away and she broke down. "We'll see," she said.
The Shadyside School is basically a huge Victorian house turned into an institute of education. One day at lunch we were all outside, chatting, smoking, playing hacky sack, listening to rap. Brandon shouted NWA lyrics out of a megaphone, "My name is Ezy E I got bitches galore!" Daryl had a T-shirt on that read: "It wasn't me." The kids wandered out into the street, sitting down, having a good time. A beat up Pinto drove up the street—you could hear it before you saw it—and I guess the kids moved out of the way too slowly. The car had to stop, and some idiot with long red hair and pizza faced acne, late teens, stepped out of the passenger side and slurred in a heavy metal accent (I apologize for the dialogue in the story, and the profanity, and how overly emphatic it is. The words sound terrible on paper, but that's the way these kids talked), "Hey motherfuckers, get out of the way. Bunch of spoiled shits. Is this all you motherfuckers do all day? Fucking move it! Get out of the way!" He stepped back in the car and they drove off. A couple of us, including Daryl and I, called him names as the car turned the corner. We went back to chatting.
Sixty seconds later the Pinto screeched to a stop in front of the school. It had gone around the block. The Red Head stepped out, fisting nun chucks. "Come on," he goaded us. "You're real quiet now, motherfuckers. What you punks yelled, let's hear it again!"
Daryl pointed out, "But, but you have nun chucks."
"That's right, brother, and I'm ready to knock your head open! Say one fucking word about me! I dare you!"
All of us were quiet.
"I thought so," he said. He stepped into the car and it drove off.
Right after the car turned the corner Bill Ellman, who was eating a pear, threw it down the street and it splashed all over the Pinto's windshield. We knew he'd circle round the block again. So I went into my trunk and pulled out a bat with a nail on the tip—I got the idea from the movie Escape from New York. Edley Edwards, a black brother, grabbed a bat out of his trunk, Daryl grabbed a jumbo-sized knife out from under his driver's seat. A few other kids grabbed bats and hammers from their trunks. We split up. Four of us stood on the sidewalk in front of the school, and four of us stood across the street from the school, waiting. We had his ass surrounded, ha...
And what do you know, his proletarian ass came up and skidded to a stop. Pizza Face stepped out with his nun chucks. "Okay, who threw the fruit?!" We just stared at him as he took in the situation. He reddened in embarrassment. "Let's see, Let's see how you all go up against a double barrel." He stepped into the car and it drove off.
We waited out there for close to two hours. How should I say this...we weren't out there waiting just to be tough, there wasn't really any antagonism left. He had surrendered and took off. We were just curious. Would he really come back and shoot our school up? The secretary kept yelling at us to come in, but no one listened to her anyway. School let out and we all piled into our cars to hunt him down, though the chance of finding him was pretty much null.
A couple weeks later, Edley Edwards, Bill Ellman and I were leaving the Walnut Pizzeria during lunch, and who do we see walking our way? The antagonistic Red Head. Edley pulled out a butterfly knife and flipped it open in a cloud of talcum powder (Helps it open faster) and the Red Head wigged out—that means he began to talk like a rapper to hide his fear (How degrading), "Yo man, I want you without the knife, nigga, without the knife."
So Edley threw the knife on the sidewalk and said, "Alright. Let's go. You and me. Let's go to jail together."
But the Red Head was Negrophobic. Edley was half his size, but the Red Head backed away. He said, with all the requisite arm and hand gesticulations "No muthafucka, it just ain't worth it, nigga, it just ain't worth it." He walked away.
At the end of the school day we all herded into our cars and drove off searching for him. Unbelievably, Daryl and Bill Ellman and Michael Graham found him over around Negley Hill.
A few days later I was driving down Marby and I saw Old Red in a Gulifty's busboy uniform on and two black eyes, walking down the sidewalk. I shouted, "we're gonna kick your prole ass!" He broke off into a run in the opposite direction.
Daryl's childhood history was common knowledge. His mom was a stripper when she married his dad, and he became her sugar daddy, and they did all sorts of drugs. When his dad decided to divorce her, she slit her wrists in the bathtub, with Daryl watching. She begged him to come over to her so she could slit his wrists too. He watched her end. Most of the teachers at the school were sympathetic to him, but not the girls, not after what he did to Allison. He came back to visit the school after he graduated and he sat down in class next to Liza Madlack, and she got up and moved across the room.
When I was a junior Daryl began to date a not-so-hot stripper who's face look like it was reflected by a broken mirror. Daryl was going give her money to pay for a lipo and a tummytuck. She had an eight-month-old infant. She said the infant needed a tattoo. She wanted a rainbow on the baby's left ankle. "You're crazy," I said. "The kid will claw his eyes out screaming."
"But it won't hurt forever," the stripper said.
The four of us went to Theo's Ink Shop. The artist saw us and winced, shaking his head. I do not know how much Daryl dished out to get him to ink the kid, but it must've been a lot. Daryl handed over the cash and the artist counted the money in thick, prim, neat, crisp hundred dollar bills, The artist would sometimes pull out a bill and crumple it and then lay it out again to make sure it wasn't funny, i.e. wasn't counterfeit.
The stripper lifted the baby up onto a table and gave him a pacifier. "That's not going to shut him up," I said.
"I've done some bad shit," the artist said, "God, I've done some evil shit. I hope you forgive me this time."
He charged all his needles, and they steamed as he moved his tray over to the table. Six needles, red, orange, yellow, green, blue, purple were on the tray. "Hold on tight, little tyke," the artist said. "Soon it'll be over." Daryl lit up a cigarette and held the baby down with his forefinger. The baby grabbed his finger. The artist stuck the red needle in the gun, screwed it in, and we heard the grind as he brought it over to the kid's left ankle. Daryl kept smoking. The baby struggled and gurgled, but not forcefully; he didn't know what he was in for.
Then...the needle dug into his skin, his whole tiny body vibrated. He screamed from the throat, not just an "I want milk" bellow, but from deep, deep inside, and there was emotion to it, like a bubble-eyed outrage. He spat the pacifier out. Daryl still pushed him onto the table with his finger while breathing smoke out his nose. "Be cool, baby," he said. "Be cool."
The artist had to keep wiping away blood. "Yep, he's a bleeder," he said. The screams turned guttural and then hoarse; his tiny mouth was stretched as wide as it would go.
And it was over. The shouting continued in the car on the way home, until the kid passed out.
That night, Daryl, the stripper, Edley Edwards, Bill Ellman, and Michael Graham, dropped acid. We put it into an eyedropper and squeezed it into our eyeballs. We were all super amped. Daryl put The Return of the Jedi on the VCR. During the chase scene through the woods it was wild, we all ducked and dodged as we sat there.
Later we sat around with a water bong and I announced, "I have a new name. I don't want to be called Greg anymore. Remember the Superfriends show on Saturday Morning? There was one villain named Fxlblk. The only way to vanquish him was to say his name backwards, and the whole show was about how the Superfriends tried to figure out his name backwards. You'd think it would be simple, just write the letters down and reverse them. But they needed a half hour long show, so they couldn't do it that way. Anyhow, at the end of the show, The Flash came up with it, and they spoke the name backwards, and bye bye Fxlblk. But it didn't seem right. I wrote out the name myself, and realized the show had gotten it wrong. How they made that mistake I don't know. They didn't get his name backwards. Anyway, I want all you guys, from now on, to call me Fxlblk. You guys got that?"
"Okay," Daryl said. "What's the name again?"
"Fxlblk"

Tea Party Punks Part One
Joshua Copeland
I work as a professor of Lit at The University of Pittsburgh. I was teaching a class on Shakespeare's Tragedies around 2007 when I received the midterm below. The writer was an old man, about sixty, but muscular and big boned. He was "difficult." He acted hostile towards a lot of the class, and also towards me, as you'll read below. What you should also know is The US Justice Department had to sue the Pittsburgh Law Enforcement, because the police were "open to overdo the physical aspect of arresting." And the cops in this city still throw morality out the window. For example, when a huge crowd came out in 03 to protest the Iraq War, the cops beat the bejesus out of them (And they taped over their badges, so no one could identify them). They corralled the protestors, arrested them with plastic cuffs, kept them in jail for a few days, and sleep deprived them at night; every hour or two a cop would walk by the cells and bang his baton on the bars. The paper this student wrote about was Hamlet.
In Defense of Claudius

By Robert Crackleton
I am just a retired LE (Law Enforcement) auditing your course; point being I am not an expert on literature, like you and a lot of your students. But I tell you now, I swear, if you believe anything I say, believe me when I tell you Claudius was the hero in Hamlet. You don't know how wrong you are when you say Claudius is evil and cunning.
I have to be careful about what I write here, statute of limitations and all such useless crap. So what I write about here I write about in theory. But...first of all, you and your class have got to understand it pays to cheat and play dirty. One night, when I was on Narc Squad in the South Side, me and my partners spotted a Mercedes with tinted windows, parked in the alley by Cupka's. Possibly a dealer's car. Our cars were unmarked. So we parked and got out and tried to look in the car with our flashlights. Turns out it wasn't a dealer's car. You could see that the instant the car owner appeared: Some pretty boy who had never known a hard day's work in his life, comes screaming out of Cupka's. Our ears pricked up. He's all yelling we're trying to steal his car, someone call the cops, etc.
"We are the police, faggot," I say.
"Well show me your badge then."
Law dictates if someone asks to see your badge you have to oblige and show it to them. But the law doesn't dictate you have to hold it out long enough for them to read it. HAHAHAHA!!!! You can just flip it out and shut it quickly. So I proceeded to do as such. "Now," I say, "You still got something to say to me, faggot?"
He began to mouth off, and I threw him down on the ground and stepped on his neck, cutting off his air. He just lay there, squirming like a fish out of water. So he gagged, and then...hypothetically...my boys began one of the nicest beat downs I've ever seen. It started in the alley, then it moved out in front of Cupka's, like in the street. The patrons ran outside to watch. This was The South Side, on a Friday night, so all the bars and restaraunts and sidewalks were packed. These college twits who watched were whining, "Guys, haven't you done enough to him already?"
"You want to go to Jail too? Then you best shut up."
The South Side substation showed up, and we told them not to break it up, that this punk had gotten fresh with us. So get this! They began to direct traffic around the beat down! They didn't try and break it up or anything! EM's arrived, we wouldn't let them in. Finally, the dude was like slush in winter, but not slush in snow, but slush of flesh and red blood and white bone. I lit a cigarette, tapped a few ashes on him, laughed, and drove off. We had to peel this fucking kid off our shoes. In theory.
The incident made the papers. So you and your class think, "Aha, you got busted! There ARE consequences to your behavior! You had it coming!"
Far from it. None of our boys were stupid enough to take down the names of the witnesses, either in the bar or out in the street. So it's just the kid's word versus ours. The owner of Cupka's saw everything, but the LCB (Liquor Control Board) paid him a visit and said if he wanted to keep his liquor license, he best shut up, lip stitched to lip. Or so it seemed. The Post Gazette photographed the owner, he looked anxious with his hand over his mouth.
And then there's the CRB—The Civilan Review Board. In different cities you get these cops who think it's the end of the world when the city establishes a CRB. Bullshit. I advise the cops, "Don't stress about it, you control the evidence the boards sees, and if you play it right, you can stop certain witnesses from testifying."
So our CRB had very little to work with. Many of the LE who had seen it said the kid wouldn't stay down, that's why they kept clubbing him. Even after the Taser he tried to fight back. A total lie. Yeah...Many a day I'll just throw my head back and guffaw, "This is a state of nature, survival of the fittest. Call me Tarzan."
During Sherman's March to the Sea, the liberated slaves followed behind the soldiers, and this hindered the North's war effort. When the soldiers came to a lake or river they'd put out pontoons over the water to cross it. So Sherman ordered his colonel, Colonel Colby, to pick up the pontoons after the army was across, leaving the slaves stuck on the other side of the water. So the numbnuts slaves were so afraid the Confederates would catch up to them, that they jumped into the water, and, having no idea how to swim, drowned.
Keep in mind the slaves hampered the North's war effort. War is hell; you and the class seem to forget that. And orders are orders. Don't say, just do. Many times life is a choice between the lesser of two evils. So all the squeaky clean Northern citizens heard about the drowning, and there was an uproar, a total misunderstanding of war, and Lincoln was forced to fire Colby. There never was a more misunderstood soldier.
You and your class seem to think war and policing—the same thing—are like a tea party. Now, I don't mean the political group, not that tea party. I mean, "My Greetings, Mrs. Lillibridge. How would you like to come over? Do you prefer Darjeeling, my dearest? Winston will be attending. He prefers Oolong."
That type of tea party.
Lincoln fired Colby for fighting the good fight. Colby played outside the ROE—The Rules of Engagement. Pssst...Just between you and me, by the way, ROE is an oxymoron.
I guarded a few at County many years ago. Their convicts were spoiled brats. They get fucking free college classes down there. I did not have the money to put my own kid through college. The Pitt professors volunteered to teach.
Now, if you guard, you need utter, complete law and order, down to the T. One con eyeballs another con, it's a slippery slope, soon they'll be trading words, then they'll roll up their sleeves, and it is on, then a lockdown, and everything goes South. So at the slightest infraction you have to come at the man with both barrels blazing. One tiny infraction is all it takes to ignite an inferno.
So I walked by the classroom one night and I saw Prentice—who's a wife beater—had one button loose on his top collar, and those collars are supposed to be buttoned all the time. I walk into the room, get up in Prentice's face, slam my fist down on his desk, and scream at him to button the Goddamn top collar button. He was flustered, everyone was flustered, and the lady professor was outraged I'd do such a thing. Another mapmaker. Afraid to get down and dirty.
Now, about Shakespeare and Claudius. Shakespeare plotted out Claudius's fall. The king slowly loses control of his kingdom, and at the climax all hell breaks loose. Shakespeare means for you and your students to root for Hamlet. All you guys hope Claudius dies. But you forget. Claudius is the boss. Governments need marionettes and puppets in order to work. Not this crap. So, though you don't believe me, Claudius is the actual hero...Instability threatening him on all sides like a ship in a storm.
Claudius was totally within his rights to order Hamlet's execution in England. Hamlet makes me want to puke. Blaaaah! He was a mommy's boy, look how his mommy wiped his face when he got all sweaty at the final duel. He's like these gloomy Gen Xers today who always complain about politics and war. I say, Go to hell, Mr. Melancholy Dane, if you don't like the country you live in and its government, you dumb punk, leave, go back to Wittenberg. You hear me, buddy? Your dad died. He was killed. So what? Get over it and stop wearing black. Look at all the wealth and power you still have.
I stress this: Hamlet is an Ivy Leager, straight out of Wittenberg U, one of the many dumb pricks we on the force couldn't stand. These punks are all mapmakers. All their smarts are book smarts. I hate to tell you and your students this, but if you think you're actually teaching them something, you're not. There is the life of the library, and then there's real life. Real life is mud. Many of your students, no disrespect to you, are like the faggot commentators on MSBNC. They're not grunts. The world is so ugly and ungodly, and enforcing the law is not a tea party. It's rough. Me and my pals, we didn't need a satellite photo to let us know what the weather was. We were up to our necks in blood.
I got to be careful writing about the next incident. Ah, I remember it like it was yesterday. It was night out. I was cruising, and I noticed the car ahead of me swerving (Point is, this was not a Fuck You pull over) so I squealed my sirens, and we both pulled over. The driver turned out to be a lady, early thirties, a mirror cracker—that's a girl who's not a treat to look at, and kinda big around the ass. Her bad looks will be important later.
Her Blood Alcohol was twice the legal limit. She cussed me and my partner out like crazy, she spat at us, tried to scratch us, the works. Like Disrespectful with a capital D. Other cop cars arrived on the scene. And we talked, we're like, 'Okay, we can pull this off. We can take her back to the station and break her in. We'll snap her spine like a twig."
We got back to the House (Our station), we sat her at a table and cuffed her to a chair. I sat down across from her. "Who's your daddy?" I asked. You say, 'You are my daddy, Mr. Police Officer,' I'll take you back to holding and you can sleep this all off." But she wouldn't say it. She kept trying to spit at us, even after we put on some makeshift spit guard—they didn't manufacture those back in them days—she kept screaming at us. So, ha ha, I shoved the table at her, knocking the cunt and her chair over. I picked her back up and sat down across from her and asked her to say what we wanted her to say, but she wouldn't say it. So I shoved the table at her again, and down she and her chair went again. Or someone might theorize something similar to that happened.
And then—I did not see this coming—I sat her up and again I sat down across from her, and she pushed the table at me, and my chair and I went down. I stood up, tore off my shirt, and screamed, "Come on, bitch! Let's go! I'll whoop your ass!"
She cried, "Fuck you, fucking pig."
We beat her in places that didn't bruise, we knocked the wind out of her, we tossed cold water on her and sat her in a room with the AC on high. She was a tough cookie to break.
So my partner, I'll call him Bacon McPig, he was like, "Rob, it's time to bring out the big guns." That quieted her.
"Get out the diapers," I said. "And the video camera. We'll make an advertisement for adult diapers." It had been a long time since we tried this particular shtick. We had to wrestle with her to strip her naked and put a diaper on her. "Don't think this is a turn on, honey, with you and your face it's far from a dick raiser. It's just a job." We handcuffed her to the shower curtain bar. I left for the utilities closet and came back, wheeling in the MS. "Wa La," I say like I'm a magician, "Lady, do I got a treat for you. Muscle Stimulators. This is gonna hurt. And please remember, you'll waste your time if you go to the hospital or DIA (Department of Internal Affairs) about all this, cause these are the Zinc Oxide brand, they leave no marks." She didn't say anything. The calm before the storm.
I grabbed the stimulator and said, "I am standing right behind you, I'm positioning myself, I'm switching on the power, there, the power's on, it's going to rev up a bit, okay, let the countdown begin, come on, count with me, ten, nine, eight, seven, six, five, four, three, two, one, .....and.....BLAST OFF! Her screams came from deep within her, like an animal, a howl of pain and agony and outrage. Like she was on fire, like the gooks we napalmed. She was no longer human, but something caged that wanted out, something leashed.
After a bit someone yelled, "Hey Bobby! I got an idea. Put them on the gooch. This goes on the gooch!" The gooch is the spot of skin called the perineum, it's between the sex organ and the rectum. We had to take off her shitty diapers to do it, but the trouble was worth it. Man, did she bellow, like there was no tomorrow. While writing this I had to go through my thesaurus for the word "Scream." The yelling usually shook up the rookies, but you do this enough the howls and the shouting become like static, like background noise, a song you can fall asleep to. Or so I speculate.
I'll leave it there. I don't want to shock you; after all, you are a professor, a featherweight.
We had to drag her back to Holding. She couldn't walk. "Come on, lady," I said, "It can't be that bad. It's a job. We got to do what we go to do." She sobbed all night and she didn't sleep at all. So noon came around, I clock out as Derrick, a black cop, clocks in. We told him what went on. He walked up to her cell and said, "Bitch, tonight you are mine. Come sundown, you are all mine." I'm gonna ream your ass all the way to China."
And she called him a nigger. "Fuck you, fucking nigger."
"Alright," he said, "We'll see."
But the LT intervened. He said she'd had enough, and told McPig and me to drop her off at Lakeside Behavioral Health Systems before we went home. That would ruin any credibility she might have. It's the M.O., if you beat down an arrestee, many times you drop them off at Lakeside. When I arrived I chatted with one of the techs there for a bit. I took the cuffs off our victim, turned her around to face me, and I winked at her and made a clicking sound with my tongue.
Sometime later I brought into Lakeside another arrestee and again made conversation with one of the techs. He said, "You know who we see a lot of? She's a revolving door patient. That crazy woman bitching about muscle stimulators."
"I remember her," I said. "Man, that was a long time ago. Like last year."
"The cops don't bring her in. She keeps coming in on her own. She cries easily. She's obsessed about getting a US Marshall. She thinks they'll protect her from police brutality. We'll be in the TV room, and all of a sudden she'll yell, 'I'm getting a US Marshall!' and she'll storm out of the room in tears."
Claudius knew you had to play dirty if you're the boss. Not only in war and politics, but the whole spectrum. As far as you and your class goes, with the threat of terrorism, we need a muscle head in the driver's seat. Fighting is not all daisies and marijuana. It's tough work, and as a country, our backs are up against the wall. Things have got to be in order, from A to Z. Ruler straight. GBW, I'm with you all the way. We need, IN ALL CAPS, TO REPSECT THE KING, no matter if he's in the right or in the wrong. Look at our choices: When you've gone all the north, all the south, all the east, and all the west you can go, you got only two directions left: up or down. I tell you this, I have spent decades looking down the throat of life, and I know all I say is true.

Bloody Yolk
Joshua Copeland
I began as a white thread that licked the beach. I was next to nothing. My spine twisted and wrung itself as I lapped the shore. I was as weak as they come, I nudged whoever I could with my feeble tongue. The traffic of minnows darted this way and that below me. All this, for two millennia. It's the repetition that kills us, only if we had the power to commit suicide. Doomed to live. Little kids played in me like I was a limp thing. A child actually walked on me. The nerve! He did not step through me but literally walked atop me.
Then, one day, what science designates as an "Undertow" came for me and yanked me away and carried me in its ivory arms far out of sight of land. He sucked me by the hilly breakers, and I watched the beach grow tinier and tinier, until there was just salty air and water. He had uncaged me. There was no end to the similes. I was beyond language. I was starlight on a movie screen. I took on weight. My whole, blue mass. My wrinkled, oceanic skin. I was a taut, aquamarine muscle. I rode over fish and animals I had never seen before. Dolphins blew out the water that I was. Whales bellowed a sad song. I stretched like a knotted rope across miles. I was not thin and scrawny, like on the beach. I was all pyrotechnics in need of a simple, dainty match.
The undertow left me, and I surged over pink and orange coral, octopi, dunes of underwater sand, and kelp. The kelp I noticed in particular, it was like the scalped skin of some long haired woman. It strung itself out in a rainbow of colors. Onward, onward, and onward, the water and wind pushed me. A gaggle of jellyfish, like emerald sparkling umbrellas, followed me for a few days. I collected water until I was a heavyweight. What a false ethereal past I had, a next-to-nothing, a dimple of a wave, slapping lightly at the beach. Here, out in the middle of the sea, I was a monument, a ligament chisled into sandstone.
Then, below me, a muffled thunder sounded. I saw the sandy floor shift like a puzzle piece shoved into a gap it didn't fit into. And I grew even more. And sped up. I shot past airliners in the sky. All before, for centuries, I had been an egg, something harmless. But the powers that be broke me, and out I came, an ooze of juice and blood. I turned into something with stopped up venom, ready to bite. This humungous van guard carried me. I'd like to see your little kids play with me now. Cause I'm just a pockmark on the sea, right?
As land came into view I rose bigger, bigger, and even bigger, until I was a cauldron of white foam, three stories high. "I will make skeletons of your people!" I roared. Men of books write that if something awful happens to one of your prime characters, they have to make a mistake that leads to their downfall. As I approached land, I spotted many villagers on the bare, naked sand that appeared when the sea receded half a mile. They saw me and ran, but it was too late, and I shoved myself down their throats, I carried them like wet sacks as they choked and screamed for their mothers. Like a lion's stretched jaw, I encompassed the breath out of them. I filled them like a toxic blood. I smashed through bamboo huts, bamboo sticks covers me and jostled on top of me. I picked up dilapidated cars and carried them for miles. But the people, the island, I broke them. I squashed them with the debris. They ran, but there was no hope. They were mine. I dragged them as they swallowed me and if I had eyebrows they would bend downwards, and if I had a mouth, it would smile an evil smile, like a V.
I am no longer a limp weight for your sons and daughters to tussle in.
And here is what I came for: I rammed open the doors, frothing and smashing through the purple pews, and lifted bibles out their shelves and tossed them around like the unholy debris that they were. I teethed and swallowed the coward on the cross. First I broke his bony, outstretched arms, wrists painted with red paint, and tore him from the cross and slammed him back and forth across the room.
If you're going out, why whimper and offer forgiveness? I can see him up there, nude and blood caked, the red his righteous color, nails in his wrists, struggling to breathe. I imagine he cried like a high-pitched little girl, "Father, forgive them! They know not what they do!" The purest illustration of pusillanimous. "Oh Father, why have you forsaken me?!" He was overcome with fear to the point of humiliation. At least go out in a supernova, anything but your girly screeches.
I seethed myself into the organ, rendering it useless, and watched it drown. I swelled higher and higher, and damped out the candles that had burned above me, like the worthless detritus that they were and always will be, like muffled buoys. Slowly I rose, and when I reached the colored windows I smashed through them, turning them into multi-colored shards, and I mixed with water outside.
And I was done, and it sucked me back into the deep waters, into the anonymity of nature and its creatures.

---


And Then He Moved
Stephen V. Ramey
Michael's father was a billionaire, self-made and proud. He owned factories and distribution chains, flower shops and funeral homes. He ate caviar for breakfast, and brushed his teeth with champagne.
It was the night before Michael went off to college that they sat down to have "the talk". Michael had known this was coming for months, but it was still disconcerting. The secrets a father shared could make or break a son's life. Michael wasn't certain he was ready.
His father nodded to a chair across the polished desk. Michael sat. Sweat collected in his armpits. Did it show?
"I came from humble roots," his father began.
"I know," Michael said. "We're very proud—"
"Let me finish."
"Yes, sir." Michael gripped the chair arms.
His father nodded. "My father, your grandfather, was barely a millionaire, and yet he was a wise man in his way. I'm going to share with you the advice he gave me when I was your age." He leaned forward. Michael leaned forward too, stomach packed with butterflies and bees.
"Beware the killer drug," his father said. "Your friends will tell you it lifts you up, but it will only take you down. Do not reduce the lifetime of responsible wealth I have amassed to mere moments of joy, Michael."
"I won't, sir." Which drug did his father mean? There were so many, and he had already experimented with a few.
"You will know it by its cloying smell," his father said. "The sweetness on your tongue. You will know it by the smiles of others, their fond embraces and shining eyes. One sniff, one taste, Michael, and you are lost. Do you understand?"
"I think so, Father." Cocaine? Some of Michael's friends had done a line or two.
"Good," his father said. He leaned back and slapped his thighs. "Good."
"Just to be certain," Michael said. "This is cocaine you speak of, correct?"
His father's trimmed brows pulled together. "No, Michael, cocaine is fine. It helped me through many twenty-hour days." He sighed. "No drug should be abused, of course. You must retain mastery of your appetite."
"Yes, sir. Is it heroine, then?" That horse was said to kick harder than cocaine.
His father shook his head.
"LSD?" A hippy drug. His father despised hippies. Another negative. Michael tensed. How could he run his father's companies if he could not even understand a simple thing?
"The drug I speak of," his father said, "is TLC."
Michael's gut went cold. "Marijuana?" He was already lost. He'd smoked pot, ingested it, rolled it into his cigarettes.
"Not THC," his father said, "though I do not approve of that, either. Have you smoked the stuff?"
Michael stared through the window.
"Well, stop," his father said. "It undercuts drive, and turns you sloppy."
"Yes, sir." He would miss that soothing smoke, the slow, steady stroll of conscious thought.
"The drug I mean, is love, Michael, empathy, sympathy, affection. Do not partake of that emotion, or you will be lost. Now, do you see? Will you heed my advice, son? As I heeded my father's?"
Michael sat, unmoving, expressionless, as grains of understanding trickled down. This explained so much about his father, his mother, everything.
"There's a good man." His father stood, and checked his diamond-crusted Rolex. Their appointment was at an end.
Michael stood on unsteady legs, and walked to the exit. He turned the knob, swung the door open—so smooth and uncomplaining on that substantial hinge—and stopped. He couldn't help himself.
"Does this mean, Father, that you do not love me?"
His father's lips pursed full. "What do you want from me, Michael, an empire or a kiss?"
For the longest time Michael waited halfway in, halfway out. And then he moved.

---


Camels and Salems
Beaumont Sebos
I sat outside on the concrete bench waiting for my mother's release from jail and pondering the only piece of advice I ever received from my father concerning relationships. When I was about 13 he told me, "Georgie, poke ‗em and run."
I laughed it off hysterically then, totally missing the true weight of what my father said. But now the sage words resonated and deepened the sadness I felt about how it must have been for him being married to my mother. She got pregnant and he stuck around to do the manly thing. Like most false noble causes, it all eventually came crumbling down.
"Excuse me," said a criminal with newfound freedom, the look of addictive longing in his eyes. "You got a cigarette, man?"
"I don't smoke."
I watched the scrawny man walk through the parking lot in the dimming Florida sun, fidgeting with an envelope that probably carried all of his earthly possessions. He scanned around in desperation until he reached the main road running in front of Orient Correctional Facility. He shrugged at nothing and then randomly staggered south along the side of the road.
I reached into my front jean pocket and pulled out a pack of Camels.
"Man, why you did that," asked a sloppy fat black woman sitting on another concrete bench a little ways down from me.
"Fuck you," I murmured while lighting my smoke.
"Can I hold one of those?" Her tone softened.
With a long exhale and as clearly as I could muster, I reiterated my position. "Fuck you."
"Yeah, whatever asshole white boy." She straightened and puffed herself up even bigger, no doubt trying to be intimidating. "Look where you sittin' at. You ain't no better than him or me."
She was wrong of course. I had cigarettes and they didn't.
I let it drop and enjoyed the smoke. I hadn't had a cigarette in nearly three years, but decided this evening on the way to the jail to pick up a pack for my mother. I walked into the convenient store and instead of buying Salem Menthols for her, I bought Camels for myself. It cost me $250 that I didn't have to bail her out of jail. I was done paying for her.
I smoked my cigarette down to the butt and went inside to wait in the lobby. Hour three of waiting just faded into hour four and I decided to take a nap. The lobby was devoid of real people. Two cops stood in the information booth and one cop kept busy behind thick glass in the discharge office. They had the same look of longing to get out as I imagined their charges did.
I stretched out on one of the lobby's padded bench seats and closed my eyes. A girl I dated for a while clawed from the depths of my memory. I shut Pam out years ago, but here she nagged again. I supposedly ruined her life by sending her down the road. For years after I dumped her, she would call me late at night in a drunken depression. During those one-sided conversations, I began to realize that I had only narrowly escaped my father's fate.
Poke ‗em and run, baby.
A great commotion aroused me from my thoughts. I assumed a jailbreak and bolted up prepared to defend myself from the advancing criminal hordes.
Through the square window in the thick door that led to the discharge area, I could see my flailing mother. She was frantically pounding her small frame against the steel door while jerking the handle in desperation to get it open.
"I can't get this fucking thing open," she screamed at me. It sounded muffled from behind the door.
"Mom, the guy has to buzz you out," I said indicating to the cop filing in the back of the discharge office.
She turned her attention toward the officer and began pounding on the glass to get the guy's attention. He walked up to the front in exaggerated casualness with my mom raving and frothing. He flipped the switch for the mike.
"Step away from the glass, ma'am, and I'll buzz you out," he deadpanned.
My mother turned from the glass and starting jerking on the door handle before the cop had a chance to do anything. I could see she had started with her shaking thing. Her body trembled in its thin frame like a skeleton hanging in the wind.
"Ma'am, please let go of the door and take three steps back."
In a moment of brief lucidity, my mother complied and the cop buzzed the door. She charged at the sound like a sprinter who heard a gun go off. The door flew open, narrowly missing me. My mother whisked by without a glance and shot out of the lobby. I gathered my nerves and walked out behind her. Let the drama begin.
She had already scurried into the middle of the parking lot and sunk to her knees when I caught up with her. Her hair was a long frazzled mess and waved wildly as she tore through the contents of her tattered purse emptied on the asphalt. I could visibly see her body twitching and hear her smoke-weary lungs gasping for air as she freaked out.
"Mom, what the hell are you doing?" I walked around in front of her and saw that she was crying hysterically.
"Here! Here!" She threw two bottles of prescription pills at me. "Take this shit away from me! It's evil! It's evil! I can't take this. What are they trying to do? It's awful, so awful...." She ended in a moaning cry. For a second I nearly felt sorry for her.
"Mom, quit acting like a fucking nut and put this shit back in your purse." I bent down to help her.
"No! Don't come near me! Don't touch me!" She had stopped crying for this next part of the act. "I smell like jail! I smell like jail piss. It's in my hair. It's in my clothes. It's awful. Oh God, will I ever get it off of me?"
I stood back up and kicked the prescription bottles back over toward her. "Fine, but get your shit back in your purse and let's get out of here. If you keep acting like a goddamn nutcase here they'll throw your ass back in jail."
"No! I'll never go back to jail! I'd rather die." She hastily stuffed her belongings back into her purse, leaving some of the contents behind, but not forgetting the pill bottles. She stood up and followed me to my 1979 Ford Fairmont.
The dented passenger car door popped loudly in its hinges as I opened it, a recurring gift from a distant night of drinking at the bowling alley. My mother's wavering frame slowly settled into the car seat and I closed the door with another good pop.
As I walked around to the driver's side, I noticed the sloppy black woman still lumped in her spot. She was shaking her pudgy head and smiling at me. The best I could muster was to flip her off as I drove away with a choking blue smokescreen flowing from the tailpipe.
We drove for five minutes in complete silence. She wasn't even crying any more. She just sat there clutching her purse and an envelope similar to the one carried earlier by the cigarette bum. Intuitively she must have realized that tears wouldn't work on me this night.
I abruptly broke down. "Mom, what the hell were you thinking?"
"I don't know. I just didn't want the pills any more. I couldn't control myself. It was awful in there and I was so happy to be out and I..."
"Mom!" Already, frustration bubbled under my skin. "I'm not talking about your little scene in the parking lot. I'm talking about why you shoplifted."
"It's that bitch Marcy." She spit out the words like she always did to emphasize her hate. "That fucking bitch took off when the security guards stopped us. She just left me standing there. That fucking bitch. I bet she got away, too. I'm never talking to her again..."
"Mom!" Firmly saying "mom" like you were telling a dog "no" was the only way to shut her up when she starting blathering. "Marcy getting away has nothing to do with why you shoplifted in the first fucking place."
"I know, I know." She sounded defeated.
"Well, why?"
"I don't know, Georgie. I guess I'm not perfect, like you." She was spitting out the words again.
I let it drop. There was no winning the situation for me here. There was no excuse that she could have given me that would have sufficed anyway.
"Um, Georgie, can you do me a favor?" She used her fake honey voice that meant she wanted something.
"It depends, mom."
"Okay. Um, is there any way that we can stop at a store and pick me up a pack of cigarettes?"
"Not a problem. You've got money, right?" I already knew the answer and I don't know why I provoked her. I guess the frustrations of 24 years just couldn't stay in any longer.
"No. Can you buy me a pack?"
I exploded. "Jesus fucking Christ, mom! I just paid $250 to bail you out of jail - money that we both know I'll never get back from you - and now you want to take more from me. How much am I supposed to give? I just can't give any more!"
"Well, how much have I fucking had to give?" I knew I was in for a lashing now. "When do I get back? I slaved raising you kids, goddamn it. The only reason you're here is because of me!"
"Really? I thought the only reason I'm here is because Aunt Kim convinced you not to abort me!"
She burst in hysterical tears and began blubbering incoherently. I knew I shouldn't have said anything from the beginning. I should have kept my mouth shut when I first picked her up. Now she had baited me into an argument and I said things that I knew hurt her badly. I felt like shit, which I promised myself I wouldn't do.
"Pull over, Georgie," she whimpered. "Let me out of the car."
"No, mom. Don't be stupid."
She stared at me and leveled her voice into a serious tome. "I said, let me out of the car."
"No, mom. Relax."
She turned and reached for the car door. Before I could stop her she had the door cracked open. The only thing preventing it from swinging wide and her barreling from the car was the bended sheet metal that required a little more force for the door to fully open.
I swerved over to the shoulder of the road and hit the brakes. Just in time as she had forced the door to pop open and was crawling out.
"What the hell are you doing?" I yelled after her. "Get back in the fucking car!"
She continued crawling away from the car on the shoulder of the road, screaming incoherently. I cursed at her and the second I decided to bail her out of jail. It would have been so much easier to let her sit there in a cell. I got out of the car and caught up to her.
"Leave me alone," she shot at me as I came up beside her. "Go back to your precious little life and forget all about me."
"Mom, come on, get back in the car," I pleaded. "I'm sorry I said what I said. I didn't mean it. You can't crawl the whole way home."
"I'll hitchhike."
"Mom, I apologized. I'm really sorry. And I have some cigarettes. Now, get back in the fucking car." My patience was almost up. I decided that if she didn't come back now, then she would have to hitch a ride.

The mention of cigarettes must have jogged the sensible part of her brain because she abruptly stood up, turned around and stomped back to the car. I got in and threw her the pack of Camels before pulling back into traffic.
She looked at them in disgust and said, "I can't smoke these."
"It's what I have."
"Well, I can't smoke these." She tossed the pack up on the dash. "I guess I'll have to hang out at the Mini-Mart next to my building and beg for a pack."
"I guess you will."
We continued a little further in silence when she started digging around in her purse again. I could almost see the years of grime and mold and who knew what else sort of shit falling from her purse all over my car. Not that the car was clean, but it was clean of her.
"Mom," I said, almost regretting that I had to ask, "What are you looking for?"
"I need a Xanax."
"Well, wait until we get home. You're spilling your shit all over my car."
"Your car is dirty anyway," she again spat. "And you don't tell me what I can and can't do."
"You're in my fucking car! Goddamn it! What's wrong with you?"
She stopped and looked at me like I had punched her in the face. Her mouth was agape, showing all of her crummy, rotting nicotine-stained teeth. Her thin lips were covered in cold sores and her eyes sunk into her grey skin. She had once been attractive. All of my friends in high school even made sure to tell me so. That always drove me nuts because I realized her true ugliness. I bet now they wouldn't even recognize this shadow of a woman.
She slowly began to put her stuff back into her purse and didn't say anything to me, but her drooping face was puffy and it seemed like she was about to cry. I knew it was part of an act, but I couldn't help the guilt.
"Okay, mom." I calmed my voice. It was quivering, but calm. "I apologize. I shouldn't have yelled at you. Go ahead and find your Xanax."
She immediately started shuffling through her purse again in a flurry and I thought I could see just a hint of a smile cross her face.
"I would've never spoken to my mother like that." She mumbled under her breath.
"Sure. I'm sorry."
"I don't know what I did to you kids to make you treat me like this." She was really on a roll now. Just having a good time with it. "I raised three boys with no help. Your father didn't help me. Nobody did. And you were bad boys. All three of you. And what do I get? Nothing. I get screamed at because I look for something in my purse. I can't do anything without you kids putting me down."
She paused to open her pills. What was amazing to me was that she was so wasted away that she could barely walk. She could barely write her own name because her hands were so shaky and unsure. But she could open the top of a pill bottle, dump out the exact number she needed and pop them into her mouth in one graceful motion. It was as simple as flipping a light switch. Years and years of practice I guess.
"I need a drink to take this."
"Fine. I'll stop right up here. What do you want?"
I pulled into the Circle K. It was one of those that still had the old time gas pumps with rotating numbers in the middle of a bad part of town. It was full of thugs buying malt liquor, I was sure. Not that I cared, but these places always depressed me.
"A Coke," she said.
"Mom, what about your diabetes?" She never failed to throw around her ailments in my face. Her diabetes was killing her, her high blood pressure was killing her, her panic attacks were killing her, her back was killing her. She was a jumble of diseases and pain and sorrow, and everybody within earshot would know about it if they gave her half a second to talk.
"I don't have diabetes," she mumbled. I sat there stunned. For years I had been pestering her about controlling her diabetes and eating properly and exercising and all the other stuff you're supposed to do when you have a chronic ailment that could kill you.
"What do you mean you don't have diabetes? What the fuck?"
"I don't know, Georgie, I don't know anymore," she said as she began digging in her purse again. "When I had those two mini-strokes they ran some tests and they said I was hypoglycemic or some shit. I don't know what they are talking about. Maybe I have diabetes, I don't know. I don't pay attention."
"What do you mean you don't pay attention? Mini-strokes? What the fuck is wrong with you?"
"Stop screaming at me," she yelled back. "Why do you always have to put me down? I can't take it anymore. Just stop putting me down!"
"I'm not putting you down, mother." There was no hope in talking to her anymore. I knew I should never have started any sort of conversation and just let everything go. The goal was to pick her up, bring her home, drop her off and then get back to my apartment for a night of solo drinking without another thought about her. "I'll get your Coke. Just wait here."
"Georgie?" It was the sweet voice again. "Since you're going in, you think you could pick me up a pack of Salem Menthols?"
So, it was all a plan to get me to buy her a pack of cigarettes. I only realized then that a professional pill-popper could take her meds dry. I was tired and defeated.
Simmering, I silently got out of the car and left my mother digging in her purse. I was the only white guy in the store and the stares let me know. I casually walked over and grabbed a Coke in a plastic bottle. Just the medicine a diabetic needs. Maybe. If they are indeed a diabetic. Who knew? Not my mother.
I grabbed her Coke and stood longingly in front of the beer case. But God, could I use a beer right now. Just one wouldn't hurt and it sure would help me get through the rest of the ride home. I turned away to pay. No use in me going to jail.
I asked for my mom's smokes, paid the tired guy behind the counter, walked through a couple of gangstas standing at the door and got into the car. I checked my pocket just to make sure they didn't lift my wallet and threw the cigarettes to my mom.
"Thank you, Georgie," mom gushed. "You're such a good son."
As I pulled away, she lit her smoke and then began digging again in her purse, getting her debris all over the place. I could just imagine the bugs and lice jumping out of her ratty purse.
"Christ, mom. What are you digging for now?"
"My sleeping pills. My Tramazipan is missing."
"You told me you quit taking your Tramazipan." I pulled into the apartment complex where she lived with her sister, my Aunt Kim. It was a disgusting place. My aunt was on social security, so she could live there rent-free, but it was filled with mentally deranged people and other societal fuck ups.
"I didn't say that. I could never quit taking my Tramazipan," she said, ever digging and sucking on the cigarette held firmly in her scabby lips. "I need it to sleep."
"Mom, just last week you told me that you quit taking that stuff because some doctor told you that you didn't need it with all the other downers you're taking."
"I don't know. I go on and off of it," she said. "It's not in here anywhere."
"Mom, you just told me you could never quit taking your Tramazipan, which is why you supposedly never said to me that you quit taking your Tramazipan." As I was talking I knew I should shut my trap. No good could ever come from trying to uncover the levels of bullshit my mother could shovel. "But now you tell me you go on and off of it. Which is it?"
She slammed her purse in her lap and her long ash crumbled off the cigarette. "Why do you keep putting me down!"
"Why do you always lie to me?" My blood was boiling. I jerked the car to a stop in front of my aunt's building. Just a few minutes in the car with her and I was already out of my mind. There was nothing left except to give in to the insanity and let it flow over. The great blackness of her misery consumed me.
"I don't lie! You're calling me a liar and I don't lie. I'm tired of you kids always calling me a liar and putting me down." She threw open the passenger door with a loud pop and got out of the car in an overly dramatic huff. She was in the process of slamming the door shut when she caught herself and poked her head into the car.
"Hey, hon? If you find my Tramazipan, can you bring it up here tomorrow?" Magically, the sweetness had returned.
"Sure, mom." I sighed in relief as she walked away from the car.
I drove away, the lights of the Fairmont illuminating my mother briefly as she shuffled like a bag lady toward the door.
A little way up the road, I pulled into the crappy Circle K. I walked around to the passenger side of the car and popped the door. I reached under the seat and after pulling out several Doritos bags and crushed Big Gulp cups, I grasped a pill bottle.
I held up the bottle to the greasy lights of the gas station to read the prescription label. Tramazipan.
I smiled to myself and headed into the store. After all, I wasn't a professional pill-popper like my mom. I needed some sort of liquid, like perhaps a beer for the road, to get those pills down.

---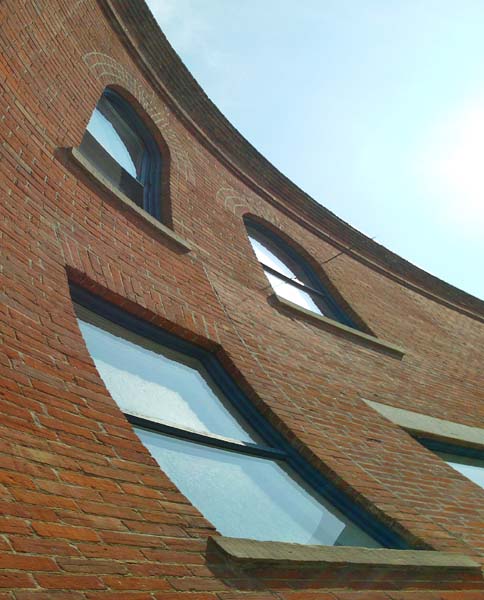 Smiley Face, photography by Rex Bromfield

---


That Dress, That Hat
Cynthia Lewis
That dress was the quintessential summer shirt waist: cinched in the middle, with a full, swishy skirt; made of stiff, white cotton splashed with primary colors; featuring wide, striped straps gathered together in the back by another piece of fabric. The way the straps were joined in the middle of my back meant I couldn't wear a bra with it. But the bodice was fitted enough, and the fabric distracting enough, that, even full-breasted and middle-aged, I could get by. From the moment I tried on that dress, I knew that to wear it was to be infused by happiness. It was also to spread happiness. Everyone who saw me in that dress noticed. And many commented.
On a trip to New York one July in the mid-nineties, I walked all over Manhattan in that dress on a fabulously sunny day. How I'd packed it in my suitcase, I'm unsure. It had to have arrived in the city terribly wrinkled. Maybe I pressed it in my room at the University Club before I took to the streets. In any case, I wore it topped by a delicate, white straw hat with an upturned brim. It was a summer ensemble—what in high school we called an "outfit." It turned heads. People on the sidewalks would say to me, "Great dress," and grin as they passed by. While I waited for a crossing signal to change, a woman standing behind me said, "You should see your dress from the back. It's gorgeous." She was referring to both the gathered straps and the sun tan that, however ill-advisedly, I still cultivate every summer. On such an extraordinarily beautiful summer's day—warm, dry, not too hot to enjoy walking—people felt cheerful and generous. They were in a mood to appreciate that dress, and I was in a mood to let them.
I'd made plans to meet Franklin, a beloved former student of mine, in the afternoon, catch a coffee, then take him to dinner with a larger group. Franklin had graduated years earlier from the small, Southern liberal arts college where I teach English. A gifted artist, he was trying to make it in New York as a painter while supporting himself doing illustrations for Banana Republic. I fetched Franklin at his office, near the Museum of Modern Art, where we walked for coffee. We hadn't seen each other in quite a while, and, at the very first moment we met up, he mentioned my dress. Then my hat. Throughout the afternoon, while we walked and sat and caught up, he'd come back to that dress, that hat. His compliments made me feel wonderful.
Franklin and I went on to dinner in the Upper East Side with the other people on the trip with me—my husband, Jason, a fundraiser at the college where I still teach, and Lacy, another former student of mine who was by then employed in Jason's office. She'd been in the very first Shakespeare class I'd ever taught, when I was all of 29. The dinner group also included Charles, one of my husband's fraternity brothers from the same college, who lived in New York with his wife, Mina.
Throughout the dinner, Franklin continued to call attention to my dress, my hat, my style—"Doesn't she look fanTAStic!" I continued to feel flattered, as well as a little embarrassed by the fuss. Jason seemed indifferent, focused on Charles, whom, off and on, Mina needled and embarrassed. I recall knowing that Mina was an alcoholic. Her drinking seemed linked to her disrespect for Charles, which, later that night and the next day, Lacy, who had been subdued at dinner, mentioned over and over again. She repeatedly expressed sympathy for "poor Charles," sympathy out of proportion, I thought, to my impression of what had actually happened and to a relatively small element of a pleasurable evening overall. Why was she dwelling on him, I wondered vaguely.
Now I know. I was being set up.
If, several years later, Jason were going to leave me and wreck a family of four children to be with Lacy, and if she were going to move the process along, they needed justification. I believe, during that dinner, Lacy lit upon a reason she could begin feeding Jason to legitimate their adultery. Eventually, they could defend the destruction, at least to themselves, on the grounds that I was impossible to live with—on the order of a nagging Mina. Like Charles, they would assure themselves, Jason would be much better off with a woman who really loved him, who saw his worth and who, paradoxically, appeared to expect and demand little of him. Made vulnerable by stress at work and anxiety over turning 50, Jason bought into Lacy's suggestions and came to hold me responsible for his discontent. They viewed their affair as a justifiable rescue mission. Lacy was helping him escape the trauma of all of those years, now seemingly unbearable, of living with me.
But here's another perspective on what ensued from that night in the restaurant. Lacy wanted more than Jason. She wanted to be me. She wanted to be me in that dress and that hat with that husband. I don't mean that she wanted to be me on a molecular level—but she wanted a great deal of what I had, so she desired the wherewithal, which I modeled, to get it. And she thought having it would give her the satisfaction my life gave me. Even then, in the restaurant, I noticed how she reacted to the attention I was getting at the table as she withdrew into silence. I doubt she's ever fully understood her motivation. But I understand it, and I'm not alone. On occasion, when I relate the story of my marriage's end to someone, the person, struck by the fact that this former student had once looked up to me, will say, "You know, I think she wanted to be you. How strange."
I remember having her in class. A transfer from an all-women's college, she wasn't the best student, but her peers liked her, as I did. She wanted to please, even to bond, and we did so somewhat when I became advisor to a women's social organization in which she was an officer. Her desire for approval could be slightly unsettling, as if she wanted more from me than I could give, something that only she could give herself. I remember, for instance, that in a lecture on Much Ado about Nothing, I'd used the word ennoble for Shakespeare's treatment of marriage. "Shakespeare ennobles marriage in this play," I'd said. Months later, on the final exam, Lacy used that word, my word—ennoble—when writing about Shakespeare's portrayal of marriage in Much Ado. She had probably put that word in her notes, as any earnest student would have done. But the students I teach rarely parrot their professor so precisely in written work. Her doing so stands out in my memory.
Although she graduated and moved on to banking jobs, she always seemed to be coming back to the college in search of a job in Jason's department. As an English professor, I taught an endless stream of bright, talented, confident students who were ideal candidates for fund-raising, and I passed along many of their names over the years, most of them women. He'd hired a number of them, and they'd proved as valuable as predicted. When he occasionally brought up Lacy's name, I remember hesitating and saying that I could recommend many abler graduates. He had good judgment about these things. Why, I wondered at the time, was he even considering hiring her? Why did she keep reappearing?
I later realized that, for years before Jason left home, she had been shadowing us, lurking on the margins of our marriage and family. At college functions, at fundraising dinners, at intra-office social events, I would catch her watchful eye as she glanced away. I believe that she was studying us, studying me, that she imagined a low-impact rearrangement through which I would simply be snipped out of the family portrait and she would be spliced into it, inheriting a pre-fabricated existence.
"When the whole story becomes public, people are going to think I've lost my mind," Jason told a dear friend of mine just as he was leaving home, but before the affair was revealed. He meant that they would wonder why he would leave me for Lacy. Yes, I know: in suggesting that he could see marked differences between her and me, I'm implying that, to him, she was the anti-me, the person for whom he was rejecting me. But from her viewpoint, usurping what I valued was a way to gather self-esteem. However mistakenly, she thought such identity theft would make her feel fulfilled.
Years after the wreckage, I'm on the phone with Alexis, a good friend of mine, who has just learned that David, her husband and also my friend, has been sexually involved with her long-time best friend, Kara. Frantic with broken trust, struggling to process this alien knowledge, and choking with anger, Alexis tells me that Kara threw herself at David when he was emotionally most vulnerable. She's discovered e-mails from Kara to David, luring him with promises of supporting him financially for life. Then she says of her best friend and betrayer, "She wanted to be me. I can see that now, in the e-mails. She wanted my life." Although I'll later hear many sides to this story, I don't need further explanation to accept Alexis' perspective. I'm one of few people willing to believe her without it: her sense of being dispatched resonates with my own. "It happened to me, too," I almost whisper in response.
What happened to Alexis and to me didn't match in every detail, but I've heard enough similar narratives to make me wonder what causes such failure of imagination on a woman's part. Why would she need to highjack another woman's identity to fill the gap where her own original, authentic self ought to reside? The affair must be at least as much about the two women as it is about the male component of the equation. It starts as a rivalry over an object of desire, whether a man, a career, or a whole life, then expands nightmarishly. Hollywood has already been there. In All about Eve, from 1950, Anne Baxter insinuates herself into the world of Bette Davis, the better to take over her stage career and social life. The Web site for Single White Female, released in 1992, reads, "Allie's new room-mate is about to borrow a few things without asking. Her clothes. Her boyfriend. Her life." The voice-over on the trailer eerily asks, "How do you lock out the terror when you've already invited it in?" Eventually, the roommate, Hedra, played by Jennifer Jason Leigh, says to Bridget Fonda's Allie, "Now I'm you." Jack Finney's 1955 Cold War novel, Invasion of the Body Snatchers, has seen three film adaptations for a reason—the overwhelming horror of losing your life's substance while you, unsuspecting, sleep.
Everyone knows someone whose bank and credit card accounts have been raided. It's a disruption closely connected to body-snatching in relationships, since another person is inhabiting the forms that, in some crucial way, make you who you are. You are responsible for others' actions within those forms, and, once the incarnation occurs, undoing it is arduous, possibly insurmountable. The person who forfeits identity this way—through lost property—has plenty in common with a woman whose social life has been appropriated by another woman who covets it. The tie between both kinds of impersonation lights up in the example of a woman I know who experienced both simultaneously.
Shelly's ex-husband and his new wife, Kate, were suing Shelly over several financial matters. But Shelly was convinced that, for Kate, who brought no children to the marriage, the lawsuits were really about capturing her two children. "It's like she wants my children, she wants my children," Shelly tells me as she recalls that Kate used to babysit for her boys. "I have joked with people over the years," Shelly continues, "as it became increasingly clear to me, you know, I think what's going on here is she's obsessed with me." As one of many reasons for her belief, Shelly cites Kate's having entered a graduate program in an academic field closely related to the one in which Shelly herself was already well established.
The story that, so far, sounds similar to mine becomes doubly horrific when Shelly relates how, during this period of emotional unmooring, her house in North Carolina was broken into by someone who wasn't caught until months later. Only then did she realize he was someone she'd met casually when he'd walked by her house and complimented her yard. While she was out of town, he slipped in the back of the house, and, the police told her, spent the entire night there. Among the items he stole, many of them her children's possessions, was the valet key to her Passat, although at the time she thought she'd simply misplaced it. A couple of months after the robbery, on her birthday in fact, the Passat was missing. So was the title to it. She now realized that the same man who'd entered her house while she was gone had taken all manner of documents proving what she owned and, incidentally, revealing her birthday.
A series of flukes eventually led the police to the robber, who was still in town, teaching at a local school. He was resourceful enough to have forged a bill of sale for the car and registered it in Maine. Incredibly, he continued to drive the car in town, having put Shelly's license plates in his freezer; Shelly thought at one point she'd seen the Passat, but was thrown by the Maine plates. A DMV worker in Maine, who thought the bill of sale looked odd, had run the VIN number when the culprit first registered the vehicle, but the car wasn't yet coming up as stolen. Still suspicious, the steadfast DMV man held the paperwork for a month, then ran the number again. This time the car showed up as stolen. When the police in Shelly's town got a call from Maine, they went to her house with the news that she knew her malefactor.
Although this part of her story wraps up fairly tidily, and although the lawsuits resolved themselves, and although Shelly has one helluva tale for the telling, the aftershocks of these twin episodes endure. The break-in alone, she tells me, "was incredibly creepy," reaching such a high level of personal invasiveness that the police classified the crime as a psycho-sexual stalking bound to escalate. The intruder "went through photo albums, leaving them on the bed," she says, then adds, "Oh Christ, I'd forgotten about that." One trauma intensified the other. "This was going on at the same time my ex's new wife was doing everything she could to try to erase me from the world," she explains. "At that time, when it was new and fresh, and she was not only trying to get me erased, she was trying to get everything I own. I was being sued for everything I own."
Other elements of the intertwined plots have also left their psychological mark on Shelly. One that she admits is "almost comical" occurred when both the police and her insurance company initially assumed she'd left the missing title in her Passat. "They're insisting that I left the title in the glove compartment," she remembers, "and I'm insisting I didn't, and it was just, just infuriating. They would never have said this if I were a man." She and I laugh together over this typical sexism, but, while I watch her relive the events she's narrating as they tumble from her memory, I recognize the flushed cheeks, the searching eyes, the animated face, the body barely sitting and ready to lift itself off the sofa, the general agitation. Several years have passed since she went through her ordeal; many more have come and gone since I was subjected to mine. But once the chill of recognizing what's happened to you has passed through you, it can return with small provocation.
As little choice as I had in the matter, though, I suppose I'd rather be relating this side of the story than the new bride's. In most cases, she'll probably figure out that, by getting what she wished for, she's wound up with something very different from what she expected—husband, self, and all.
Real relationships unravel for as many reasons as they originally knit together. No one is ever solely responsible for a break-up. But in our culture of entitlement, some women, imagining they deserve whatever they want, feel no compunction about breaking into an established household and staging a hostile take-over. The women who do so—the body-snatchers of today—are deluded at best. The men who cooperate in these invasions are self-serving at least. How long before both parties realize that what remains is little more than a hollow dress and hat?

---


A Healthy Gay Man and True Friend
Dr. (Ms.) Michael S. Whitt
Professor Amanda Rosaleigh Blake entered her late afternoon-early evening graduate class a few minutes before 4 o'clock. A progressive by inclination, heritage, and environment, Amanda often "made waves" for the several reactionaries in the Schools of Education and of Arts and Sciences with which she had a joint appointment. She was an angel for the strong minority of progressive students who found their way into the helping professions.
Dr. Blake began introducing the course, "Education in Modern Society." This class was an interdisciplinary one involving the integration of many areas of knowledge. This integration was focused upon the social, economic, and political problems facing those in education and other helping professions, such as rehabilitation professionals, counselors, and administrative services. The areas of knowledge included the qualitative dimensions of the human sciences, the arts, humanities, philosophy, logic, mythology, and any other knowledge pertinent to the problems at hand. As she was introducing the course and the perspectives and processes from which it would proceed, she noticed a dark, handsome young man. He seemed quite interested in what she was saying. When she made comments about Jung and Freud that were mildly critical of Freud, the young man's hand shot up. Amanda recognized him.
He said in a spirited voice tone, "Dr Blake, I think, you're being unfair to Freud."
Amanda understood that he had partially misinterpreted the points she made about psychoanalysis, "I understand why you might think that and in a certain sense you're correct. However, my point was in no way a put down Freud in favor of Jung, except in a quite limited sense. In the area of the unconscious, both thinkers did an enormous amount of creative work. Jung is especially strong in the area of repression when it results in a shadow personality. Overall, I think that Freud is the stronger of the two thinkers." He smiled and mouthed, "Thank you." Amanda had a feeling that this young man and she would have a productive and enjoyable friendship while he was at Central Alabama University. After she dismissed class, he made a bee-line toward Amanda.
"Dr. Blake, I'm Ralph Aarons, a new doctoral student in Counselor Education."
"Welcome Ralph. I hope you like it here. It has its disadvantages. So far though, extreme progressive that I am, I find they are outweighed by the advantages."
"That's good to know," Ralph said. "I need to talk with you. You're the first person I've met so far with whom I feel comfortable to discuss some sensitive personal and professional issues."
"I'm a little scattered when I teach one of these classes at this wretched time of day. What about tomorrow?" Amanda asked.
"Would 2 o'clock be alright?"
"Perfect."
Both parties to the budding friendship thought of the other before the appointment. At home, Amanda thought, my new friend is a beautiful human being. He is dark and handsome, and trim. I can't wait to talk with him. He is one of the most promising good friends and interesting students I've met in a long while.
Ralph thought about his new professor walking to his apartment in one of the married students units. Ralph was not married, but there were more apartments than were needed to house married students; all graduate students were eligible. Ralph was gay and potentially bisexual. He had to work through some things regarding his relationship with his mother, before this could become an actuality. He began to think of his new professor friend.
He mused out loud, "Man if I were heterosexual or actively bisexual I could surely go for that fox—that tall, slender, healthy woman with all of that gorgeous curly brown hair with golden and reddish highlights. Her eyes burn into mine with authenticity and intensity, and are the most turquoise hued eyes I've ever seen.
Amanda was in the office the next afternoon at 1:30. She had some things to do before Ralph's appointment. As she was finishing the tasks, Ralph stuck his head in the door.
"Hi Dr. Blake."
"Come in, Friend. Have a chair or if you want you can look around the office to get to know me. My politics and philosophy are displayed all over the office and also the door."
After he looked for a while, Ralph said, "They look completely in harmony with mine."
"I figured that from the first time we spoke. I get the feeling you needed to ask some questions about this new place. You're an advanced graduate student. I tell students of that status to address me by first name, Amanda, if they feel comfortable doing it."
"Oh good, I love your name."
"I do too," she replied. Not because it's my name. I fell in love with a character of that name in Tom Robbins novel, Another Roadside Attraction, my favorite contemporary novel."
Ralph was beaming, "What a coincidence. That book is how I got into your name. She is a perfect female character with respect to higher levels of development. She is full of love, her tastes are quite broad, especially her erotic ones; she is the quintessantly bisexual woman."
"Well said," Amanda replied.
"Thanks. This brings me to the main question I wanted to ask you. At present I'm living the life of a gay person. I put the time qualification in because if I were completely healthy psychologically, I would broaden out and be who I am in the broadest sense, a bisexual androgynous man."
"What happened to your development, Ralph?" Amanda asked. "Not that there is anything wrong with being gay only."
"I had an evil Jewish mother. There are three children in our family. Two of us are gay. The other gay one is my younger sister. Two of us, my older sister and I, have told her when she really acted out hatefully, that we hated her. It was after she got hit with this that she finally began to change, but it's a struggle."
"Oh my friend, I'm sorry to hear these tragic things. Still, you're developed enough both on your erotic aspects and your related spiritual dimension that you can overcome this kind of abuse. I like to call full sexual development, 'polymorphous perversity,' and the related high level of spiritual development, 'cosmic consciousness.' They are sort of two sides of the same coin."
"A-A-Amanda. Oops I'm not used to calling my professors by their first names, but I'll get comfortable with it soon. I agree and my development is headed in the direction of polymorphous perversity as well as cosmic consciousness. Until I got out of the relationship I was in, while working on my masters at City College of New York and working for a psychiatrist, I tended to fall for pretty blonde Anglo-Saxon boys. That is who my mother unconsciously wanted me to be."
"That's rough."
"Every time I find a woman to whom I'm attracted, somehow her face gets in there. I freak out. I mean things are going swell. There are good intense passionate feelings, and then in floats that bitch's face. It's nightmarish."
"I'll bet! I'm sure you're wondering about the attitude towards gays on campus. I'm happy to report there's little homophobia. There are some gay professors and some department chairpersons and, at least, one dean. In fact the Dean of Education is a gay man; not a very healthy one, I hate to report. However, healthy gay men in greater numbers seem to be showing up as the gay liberation movement grows stronger. You have some problems, Ralph, but you are healthy and you can overcome them."
"It's good to hear that from someone like you. I'm sure you know what you're talking about. I'm going to need a little bit of help from you on the relationship aspect of things. Oh yes, on our professional relationship, would you serve on my doctoral committee?"
"I thought you'd never ask. I'm full of non-absolute tips on relationships. Over the past few years, I've gone through a divorce, for me a happy one. I had numerous relationships, but I had met my soul mate before the breakup happened. We were just starting at that time, but he seems to be the one with whom I can share an honest, loving life."
"That sounds wonderful. I'm coming off a break-up that never could have worked."
Amanda replied, "You can move from where you are and develop in your relationships. In hindsight, I realize that's what I've been doing in mine at least the last three major ones. You find it's a process of evolution when you commit yourself to the process."
Ralph smiled and said, "I now fully and freely make that commitment. Thank you, Amanda, I'm happier than *'ve been in a long time."
Depth-charged, Amanda opened her arms as Ralph opened his. They sealed their profound relationship with a hug. It was the beginning of multi-faceted and beautiful friendship. The two began to have regular dialogue regarding politics, relationships sexual and otherwise, the problem of greed in U.S. society, and much more. They spent time in the rural areas wading in the creeks and exploring the woodlands.
After Ralph had been at CAU for two months, he brought a friend, Allen Steinberg, who was active in the gay rights' movement. Allen had been looking forward to meeting Amanda. From what Ralph had said, she would be a perfect sponsor for a campus gay, lesbian, and bisexual organization he hoped to get started. He and Ralph came to her office a few minutes before her Thursday seminar in Philosophy of Education in America. "May we come in?" Ralph asked.
"Of course," Amanda replied. "Who's your new friend?"
"This is Allen Steinberg. He's been wanting to meet you. He's heavily involved with the gay rights movement on campus and at the capitol. He hopes to talk with you about a liberation project he has in mind."
"It's good to meet you, Allen. You all must be new acquaintances."
"We are," Allen said. "In fact we met at gays' singles meeting night before last. Actually Dr. Blake, I have a project I'd like to speak to you about. Do you have a few minutes?"
"I do," Amanda said. "What's up?"
"I want to start a gay liberation student chapter. We have to have ten students' signatures and a faculty sponsor. Would you consider being ours?"
"-I-I'm flattered, and will accept if you're sure that's what you want. I'm androgynous spiritually, but thus far I've been only heterosexual in my erotic relationships."
Allen said quickly, "We don't care. You understand us and our purposes better than any of our several gay profs and two gay administrators. They are from the previous generation, and the ones here are somewhat scared."
"That won't do," Amanda said. "I'd be delighted to serve. We do have to get ten signatures before we can apply for the status of a campus organization."
When the three new friends parted, they had no doubt that ten signatures could easily be obtained. As Allen and Ralph tried to collect signatures, only one was forthcoming. After canvassing the gay population he called Amanda and told her the grim news. All three were extremely disappointed, and none of them understood these irrational, cowardly fears.
Amanda and Ralph's friendship continued to grow. They spent much time together sharing meals and having conversations on the lobbying work Allen and Ralph were doing in Montgomery for gay rights, and that Amanda was doing on women's issues, especially prochoice on abortion. They also shared personal concerns with respect to ongoing and possible erotic relationships. During the two years Ralph studied for his doctorate, he had several failed relationships.
During one of their conversations he said to Amanda, "I wonder if I'll ever find a soul mate. You recently found Michael and he's a dream."
"You will and soon if you don't give up on yourself. You are a wonderful person, and male or female, there are many persons out there who would jump at the chance of being your soul mate."
Ralph finished his course work for his degree with flying colors. Amanda and his chairperson, Mary Lou McKean supported his desire to do his dissertation on homophobia. The three men on the committee objected strenuously at first. This topic seemed to threaten them, but Ralph, Mary Lou, and Amanda were adamanent.
Meanwhile, an awful thing happened to Ralph as a result of that problem. Ralph applied for a practicum in Student Development Services on campus. Meanwhile he went out with an unbalanced, wacky graduate student. He called Ralph to go out again
Ralph said, "I don't think you and I are suitable to date each other. Thank you for calling though."
The young man slammed the phone down. The next thing Ralph knew the head of Student Development, Ed Crouch, a former minister, called Ralph to his office.
He said, "A young man you dated came in for counseling. He indicated you abused him badly. I believe him. You'll have to find another practicum." Shocked and hurt, Ralph talked to his female committee members. To his surprise, both of them interpreted the situation identically.
In Amanda's words, "I don't know him well. I do know him well enough to guess what may have happened. I think he has homosexual impulses which are unhealthy because they are repressed. He projected them on you as an excuse to cancel out."
"Darn, Dr. McKean said the same things. She is getting me another one, but, oh Amanda, I've got to go to Sylacauga each week, a 120 miles round trip."
The third week Ralph drove to Sylacauga, he had a blowout going 50 MPH on a wet road. Somehow the front door on the drivers' side snapped off his car. He found himself scooting along outside the out of control car. He managed to escape serious injury, but his car was totaled. Since he had no means of transportation, Amanda sold him her 1966 Volkswagen beetle for $400. It was old, but it had recently had a new engine installed.
Ralph finished all course work and his dissertation in time to graduate in Aug. 1988, only two years. His parents came from California to participate in their son's triumph. Ralph had a new relationship with a young man, Kevin. It seemed promising to everyone involved.
One night the parents, Ralph, and Kevin visited Amanda. Michael was still living in Columbus, and taught a class that night. The conversation was cordial. Ralph's father was a sweet, upbeat, and funny man, who owned a large furniture store in Los Angeles. Amanda could see what Ralph meant when she watched his mother. She was trying hard to be different, and she seemed to finally be successful. Kevin seemed okay to Amanda.
Everything went smoothly with graduation and employment. Ralph and Kevin, a botany researcher by training and occupation, moved to Little Rock. Ralph had a job as a psychologist in a children's hospital. Kevin got a full-time job teaching botany and biology at a community college in Little Rock. Amanda had heard from Ralph a couple of times, and learned that he had started a private practice for gays and lesbians. He still worked at the hospital part-time.
She was surprised when she received a call from the graduate Dean's Office regarding a meeting about a sentence in the "Acknowledgements Section" of Ralph's dissertations. When Amanda arrived at the meeting she discovered that Ralph had written what everyone except Mary Lou, her, and the Graduate Dean, Peter Sparks, thought was an insulting remark about Ed Crouch.
Actually, Ralph was perfect. He acknowledged Crouch "for making him aware of the role of organized religion has played in encouraging and promoting homophobia." That sentence cannot be interpreted as an insult to anyone. The meaning of the acknowledgement was unclear. Amanda became amused when one of the members present, the chairperson of counselor education read the letter Ralph had written explaining the remark in the context of the way the situation had come about. She and Mary Lou thought the whole thing was absurd. Except for Peter, all of the other men were falling all over themselves apologizing to Rev. Ed. They included, in addition of to the department chairperson, the Assistant Graduate Dean, Professors Joe Greene, and Brad Johnson. The latter two were the other two members of his committee.
Joe, a psychology Professor, said, "For my part, I want to apologize for Ralph. His behavior is inexcusable." Etc.
Ed said unctuously, "I can't believe anyone would say I have a problem working with homosexuals. What happened with Ralph and me had nothing to do with his being gay."
Amanda rolled her eyes. As she did, Peter caught her glance. She knew in this instant that Peter firmly believed that Ed is homophobic, and that the rest of the men were making fools of themselves. Peter was obviously not shocked at the contents of Ralph's letter. In it he told all including what Mary Lou and Amanda said about Ed's projections on Ralph. Peter let them go on for a few more minutes.
During this time another insane remark was made by Hugh Dunham, the Assistant Grad. Dean, "Ed, you're aren't going to be satisfied with a mere personal retraction. You want make it clear that organized religion doesn't promote homophobia. Right?"
"Indeed I do." Ed replied.
Amanda and Mary Lou had been silent during this pathetic display. They and Peter were thinking some variation of, man is this ever an example of "Me thinks they protest too much." Peter smiled at Amanda.
He spoke for the first time, "I don't see why we're doing through all of this. If a person objects to anything in an "Acknowledgments" part, we remove it even if only refers to the loan of a piece of equipment."
That stopped the meeting and took all of the strength out of Ed and his buddy's protests. They were left flat on the level of a piece of equipment. Mary Lou and Amanda left the meeting giggling on the inside. Justice had been served thought the three silent ones.
A few months later in mid summer, Ralph and a new lover stopped by Amanda's house. Amanda thought to herself after meeting him, this is Ralph's soul mate. I know it. Michael Demian Randolph, Amanda's soul mate, and his brother Walter were there. Michael joined the fun as he, Amanda, and Ralph discussed the situation with Ralph and Ed. They agreed that it turned out as well as possible. Chris, Ralph's new lover and Walter when hearing about the situation agreed this was pure karma.
Walter and Ralph had a fascinating conversation. Like Ralph and Kevin, Walter and his first wife went through a painful break-up. Walter had recently remarried.
Ralph exclaimed to Walter, "Man, that's totally amazing!"
Walter smiled and told the others, "Ralph and I have been comparing notes on our former abusive relationships with Kevin and Lulu. There's not a penny's worth of difference between homosexual and heterosexual couples, at least in the area of abuse by one's partner. Let the homophobes explain that one."
They all left happy and inspired. Ralph and Chris were headed for London to fulfill long time fantasies. Amanda and Michael received a postcard from them in a few weeks. They were fine and having a gay old time; no pun intended. That's the last time they heard from them. They are hoping Ralph and Chris will read this story and make contact.

---


Star Bright
Brian Duggan
Star Light Star bright,
the first Star I see tonight,
I wish I may, I wish I might,
Have the wish I wish tonight
I've got to stop them from upping the ante, intensifying expected conflict. Forty years of experience tells me small issues grow bigger. It happens because unlikely complications and unavoidable situations exist. What is my wish tonight? Simply put, it's the hope that what is predicted to happen in the coming hour never occurs. We told lies about Alistair Bainbridge but this is the time for truth.
Since his condition resulted in what can only be called perpetual arrest and has grave implications, you will share coming events. How simple and innocent the world of that man-child would if the newly discovered planet in M-31?but I must share intelligence data too. M-31 is best known as the Andromeda Galaxy, a sprawling spiral galaxy that looks like a larger Milky Way. M-31 has been visible to the naked eyes of the earliest members of our species.
I learned of the French mission to study planetary transits when it was on the drawing board or more correctly, still an untested algorithm bouncing between zeros and ones inside the machine language of computer aided design software. A handful of Americans followed the mission after its launch from Kazakhstan's Baikonur cosmodrome. It sought new planets. If it were a dart the bullseye would be a brilliant pinpoint of light emitted from the stars at the center of M-31.
There are reasons why I said grave implications. My agency knows that astrophysical experts have detected the basic elements that nurture life nestled in the interstellar clouds that surround the newly discovered planet known as UB142-2012. One week ago, we learned the atmosphere on UB142-2012 contains the essential life-giving gases: ammonia, methane and hydrogen oxide. The mantle is similar to Earth's and the surface of the planet is 80% water.
The question that pops up as if spring-loaded whenever the subject of UB142-2012 comes up?only Bainbridge can determine Earth's destiny?is about to be answered. Strangely acquired and top-secret files going back decades may force you to agree with Clyde Bentley, the astrophysicist considered brilliant yet eccentric.
He calls the question of life on 2012 UB142 ironic. I ask it as the head of the most secretive of the world's agencies, the National Security Agency (NSA). I share a question and other relevant events as they happened or more correctly as they happen since we know time is variable.
Bentley reaches in his pocket and holds out his palm. A deer mouse rubbing pink paws is gesturing toward pointy teeth. A rodent, with a mind of its own, hell bent on a hearty lunch.
"Can you tell me how a British National with no security clearance could have ever become entangled with that Hughes employee in the first place?"
"Phylo Lister is and was a bloody saint. He'd call you a twit, Mr. Suskin."
"Bainbridge must communicate with whatever inhabits that planet."
"The NSA means to carry on in spite of those queer lights?"
Clyde Bentley sighs, as his finger encourages the mouse to take a nip of his cheese sandwich. The most significant spot on Earth looks like a fallen landscape from the frame of a Gainsborough painting. Tunstall Village is surrounded by a traditional and well-loved Kent countryside. Vibrant fields and orchards greet eyes and nose. Today's two hour and forty minute drive from Cambridge to Tunstall Village has taken me from the A14 motorway into night.
My flashlight beam hits the white steeple and illuminates an impressive antenna dish. Moments later, the flashlight plays on a darkened farmhouse floor littered with beer tins and cigarette butts. Crushed tubes of oil paint and broken brushes lay atop dirty dishes and clothes. The entire room pulses in the green light of a blinking computer screen.
Bentley's unshaven face is so rigid it appears it can break if his intense expression is altered in any way. Three people, myself, Clyde and Iris Bentley watch a green county bus pass the road sign announcing Tunstall. It discharges angry passengers before the white-steepled vicarage.
We hear voices. "A vicar's son sown from the same pagan cloth. . .a disgrace to God-fearing souls it tis." A loud voice rises higher. "And not a farthing's tax paid!" Iris, a longsuffering wife, chews her lower lip at the window and stares at other villagers who picket the vicarage. One villager rattles a fist. "A fine state, church faithful held at bay by a beer-soddened mad man." Another chimes in. "Evil doers the bleedin' lot!"
A flickering candle descends the stairs to send an eerie shadow climbing the far wall. Alistair Bainbridge emerges from the darkened stairwell. His eyes bounce in deep, hollow sockets and scarlet welts circle ashen flesh around his eyes. He has been playing upstairs using his virtual reality goggles.
Describing Bainbridge is a difficult task. He wears a Royal Air Force flight suit and a Harry Potter Gryffindor backpack. Of course the head is misshapen and out of proportion to the skinny body but I was prepared for that. I'm told craniosynostosis is a birth defect allowing the irregular joints of a newborn's cranium to close quickly before the brain is fully formed.
Some contend that surgical intervention had been a noble goal that hadn't produced the required results; in point of fact, it had created an unknown creature. Don't judge my use of the word creature too harshly since Bainbridge has to a large extent has been manufactured. The people who should know couldn't or wouldn't tell how his behavior changed. His brain displayed anatomical features that included a greatly enlarged arched connecting band between similarly enlarged cerebral hemispheres. I learned the typical band contains 200 million nerves Bainbridge has five times that number?the government employs a million nerves.
The brain of a male at thirty should be around three and one-half pounds but testing revealed a fifteen-pound brain measuring 6,300 cubic centimeters?again five times the normal brain size. A derisive nickname was fostered for Bainbridge by Bentley, Double Deck. I'll offer no apology for British anatomical meddling and continue with facts. The infant was fitted with a removable titanium skullcap and never returned to West Hampstead or his parents. The NSA learned Bainbridge was placed in "protective custody" since he was judged autistic.
Further testing revealed Bainbridge should be reclassified as a prodigiously rare savant with extraordinary skills. I'm a guest in England, so I'll not debate the morality or the legitimacy of this country's Super-injunctions. The fact remains, with that injunction, skill became power. What are his skills? Electrodes were embedded in brain tissue three decades ago and now an expansive wireless network resides inside Bainbridge to be utilized by a Defense Ministry housed at Bushsweep Annex at Nenwith Hill near Harrogate in North Yorkshire.
I'll share a little know fact. Nenwith Hill was once the most extensive intelligence facility on Earth but we at the NSA are constructing a 240-acre facility in an innocuous, eons-old, weathered crater in the midst of the Wasatch Mountains of Utah. Hardware will feed databases that approach infinity. Every digital message on Earth: retail receipts, travel plans, web-based searches, private emails, conversations?secure bytes and bits percolating in Bainbridge's very network?will be accessed 24x7.
Bainbridge is irreplaceable yet as I stated earlier small issues grow. Bentley tips his golf cap in a quick, exaggerated sweep. Iris takes it and Bentley's hands rise too late to hide a pattern of small, round, red spots. Bainbridge's face hardens into loathing watching Bentley's failed attempt to hide his head. Thin deformed fingers reach out like probing tendrils to grip the Bentley mouse as droll lengthens like a bungee cord from Bainbridge's lower lip. Speech liberates spittle.
"Bentley is not authorized to attempt communication now. It's not fair!"
"Women wag a tongue, Double Deck. What news of Squire Bainbridge, Iris?"
"Are you joking? A wobbly brain on loan at no cost. 'We'll have it large,' said the Yanks.'"
Bentley staggers forward with a mocking bow to Bainbridge. "She's been on about a pig's palace over the Clay Pigeon I've rented for years. She meant no harm mate." Iris watches the sky as distant lights turn from red to blue and enter pale clouds above the village. I learn that Iris had a long history of seeing UFOs.
"Pig's palace. . .eyes glued to IBM 360's. Yanks spying on the Queen's subjects, Suskin?"
"Yes, the NSA snooped then and it still does. Phylo Lister knew Project Mogul in Roswell was General Ramey's first lie."
Iris is not listening to me. She is lost in events that occurred forty-seven years ago at a U.S.A.F base in South Ruislip, Middlesex which no longer exists. But I caution you Lister's account of alien behavior and his theft of a vital component in New Mexico while working for Howard Hughes in 1947 are still highly classified documents.
Bainbridge sits Iris down at his side since the Bentleys are still considered Lister's allies. Her fear erupts in shallow, rapid panting as her eyes widen. We take a collective deep breath and agreed on salient facts. I summarize for brevity's sake with a welcomed assist from Bainbridge.
UFOs have appeared on the NSA radarscope before 1947. They do not make noise and leave no gaseous trail or heat plume. Howard Hughes cataloged UFO sightings using a special airborne spectrometer
/magnetometer recording each UFO's light wave signature and real-time magnetic field. Odd as it seems, the amplitudes recorded during measurement mimic a sub's sonar array.
Hughes aircraft overflew the Trinity Test Site when the first atomic bomb exploded. NSA contractors improved the instrument and metrics. The NSA identified hundreds of UFOs after President Eisenhower's directive in 1953. There was one monumental discovery that was stolen by Lister. Gravity Accelerated Propulsion (GAP) was found to power UFOs. This combines the strong and weak gravitational forces with an unidentified component of dark energy that creates the vibration mathematically predicted by Professor Susskind's String Theory.
Bainbridge smiles while teaching us a simplified version of Albert Einstein's theory of General Relativity. We learn about gravity and its applicability to macro structures: stars, super clusters of stars and galaxies. He turns to a grade-school description of Quantum Mechanics to describe the four fundamental forces and we proceed to explore atomic structure.
Black Holes exist in all galaxies and the one in the center of our Milky Way presents a reprieve from the anticipated death sentence. Bainbridge knows how to travel between galaxies. His consciousness rides an intergalactic subway system. A wormhole connects the Black Holes in M-31 with our Milky Way. It allows time travel at speeds exponentially beyond that of light but only in one direction?the future.
Bainbridge and Bentley say that in a day's time they have perfected a broad range of communication tools that allow for real-time communication with intelligent beings on UB142. I watch as Bainbridge opens his backpack and withdraws a cigar box. My flashlight sweeps the ceiling to wires, meters and radios and stops at the skylight revealing the antenna dish on the steeple. Bainbridge lifts the lid on a cigar box. Metal cuttings glow until my flashlight's beam interrupts. I lift it to judge its weight.
"Bentley, what do you make of this, the box is as light as a feather?"
'Have a go with me shank."
Cutting metal with a knife under that flashlight beam is easy. Two metal pieces fall to the floor but I jump because when floor-meets-metal, we see sparks. Outside the beam, I attempt to cut another metal strip. Sweat pours from my face; the knife blade breaks in two. Bainbridge comes closer. He bounces and drools on my wrist. I ask a question.
"What is this stuff?"
"Grain structure identifies a solid polyhedral."
"I understand Bainbridge, a many-sided crystal but composed of what?"
"Allotropic indium antimonite, a compound of indium and antimony. . ."
"Right again Bainbridge, it's used in infrared missile guidance systems and infrared astronomy."
Bentley pushes Bainbridge to one side. "Truth be known, it's a bloody blivet—two stone of shit in a fourteen-pound bag. No matter what a bloke does, he will get dirty but I credit the Queen's slackers for one bit. The wankers isolated a phosphor havin' atoms arranged in a three-dimensional repetitive pattern." Bainbridge shakes Bentley's hand before speaking. "Atoms change position in direct proportion to the frequency of light illuminating them."
Iris raises hers arms, gesturing for mercy before Bainbridge offers an attempted rescue. He tells her a phosphor is a substance emitting visible light in response to ultraviolet radiation. Iris is lost but gets it after I offer the analogy of embedded laundry detergent phosphors in a T-shirt under a black light's UV source. Bainbridge is in my face again.
"No! The frequency range would be from 7.5 x 1014 Hertz to 3 x 1016 Hertz."
"Bloody hell! Use ya crust, Double Deck. Tis no matter?crust of bread is head, Mr. Suskin."
A curious smile creeps from the corner of Bainbridge's mouth. "Biologically speaking the phosphor atoms mimic live cells with UV light being the hormone directing mutation as needed into any electronic component." We are stunned; Bainbridge isn't what we expected. He possesses eloquence and is more than a guinea pig in a vital intergalactic effort. He can be temperamental and unfortunately very childlike.
I reminded the group that General Ramey, head of the 8th. Air Force and headquartered at Fort Worth, denied the existence of aliens even as they were being dissected at Wright Patterson Air Base. Autopsy footage exposed colorless hollow tubes capable of transporting light waves. Those robots formed a wireless network that permitted all three aboard the crashed UFO in New Mexico to communicate with each other and a suspected guidance system beyond Earth's orbit allowing for wormhole travel.
The Bentleys learn that Bainbridge's telepathic power in only one of the many special brain functions that will become tools for the betterment of all, but our eyes always return to the clock on the mantel. Now all eyes follow Bainbridge who commandeers the chair before Bentley's computer. He reaches into his backpack and dumps photographs on the floor. One photograph shows the Tunstall vicarage where English police hold back onlookers at the driveway leading to the vicarage's chained gate. He must begin transmitting soon and stop playing.
The next photograph shows a close-up of Bentley peeking through curtains as electrodes and wires dangle before an unshaven face. The last photo is a close-up of the satellite dish atop the white steeple taken from space. Iris puts a cigarette in her mouth and taunts Bainbridge as Bentley tosses his old cranial harness and electrode leads aside to utter "Overdue this last bit. Yanks muckin' about for improved communication employing Double Deck. Dr. Who only dreams of crossin' a space-time dimension. . .warped though it be."
Bainbridge disconnects the keyboard. He connects a small plastic tube with an illuminated bulb to the keyboard's cable and reconnects. Delicate fingers position Bentley's captive mouse on top of the cigar box. Iris holds her nose as the mouse rocks on twitching legs with a turned head.
"Clyde, can you smell an odd raspberry?"
"Indeed, Double Deck's raspberry tart. The lad is nervous."
"Queer, a meteor lays dinosaurs low yet a mouse evolves into us and we rule the Earth."
"Adam and Eve it, tis a go-round if Double Deck gets this bit wrong."
Bainbridge smiles and inserts the small bulb up his nose. The ripple of lighted flesh between his left eye and nose plots the transit of the catheter. The computer monitor displays a cascading line of spiked radio frequencies that dance in fluctuating columns. We know what metal strips from the 1947 crash in New Mexico contain and marvel at the ease with which Bainbridge inserts a matrix of ultra-thin oval-shaped metal wafers in each eye before adjusting his blindfold.
He is cooperating, so a sense of relief calms my nerves. I wonder what it would be like to share this creature's genius before the image on the monitor stands my hair on end. A chilling of skin brings goose bumps, swallowing a dry mouth, shallow breathing a speedy heart. Defense Ministry officialdom ensues across the monitor, "Authenticated Extraterrestrial Memorandum Transmission Approved." Communication to 2012 UB142 will begin shortly.
Would the Earth, a world running out of coal and oil, convert light to power on an unimaginable scale using Bainbridge's talents or would it destroy satellites, ships at sea, tanks and millions of poor souls? I have seen defused ICBMs after the UFOs visited land bases, attack subs and SAC bombers—so have the Russians. Some venerate Dr. Tesla and his Macroscopic Particle Beam Projector but we will make the right choice and use sun power for energy not death.
My cell phone rings as I see the danger Bainbridge exposes emerge on the monitor. Fog lies over a glass sea. From high up a thin candescent slice broadens and narrows again on the sea's far horizon.
"Iris, tis Orford Ness Lighthouse. . .our Suffolk coast."
"Can ya hear them?"
We listen spellbound to the lapping of waves on rocks before the stone tower discharging a shepherding beam. Two boys toss stones. Then a distant rumble turns heads. It's an approaching helicopter. Inside the helicopter a pilot tunes the radio and somehow we talk via my cell phone. Bainbridge smile tells me he is pleased.
"This is Suskin, who's pursuing?"
"Portuguese first, then the Germans. We locked on at Portsmouth. . .visuals and radar."
"Did anybody tag that UFO?"
"Light and magnetic field match the Rendelsham 1980 UFO on your NSA's Alpha Roster."
The Bentleys embrace one another. From our present vantage point, they witnessed the sightings that occurred thirty-two years ago between the twin bases of R.A.F Woodbridge and U.S.A.F. Bentwaters and they themselves attempted communication with aliens on a primitive software communication system. Bainbridge is multiplies the number of images on the screen. We see Air Force Delta Force jeeps with mobile searchlights fanning out through in a pasture towards us.
An Air Force eighteen-wheeler with rotating antennas crosses the pasture toward the edge of the vicarage. It's a Mobile Command Center (MCC) with twin armor-plated turrets that house TV cameras. An Air Force Policeman (AP) riding shotgun inside the eighteen-wheeler holds a sub machine gun. It has forty 4.6mm x 30mm cartridges in a magazine. His microphone goes live and Bainbridge taps his skull with his right index finger to take credit.
"Suskin, the British police appear to be following. I've got blue lights in the mirrors."
"Relax, that's what they do. . .we are in Britain."
Within minutes, static grows on the hand-held radios of a cluster of uniformed APs surrounding three British patrol cars. Bobbies sit in a small circle offering pistols. A smiling AP rips film from a constable's camera waving a sub machine gun. "Sit tight, those Walther popguns are in good hands." Bentley slowly lowers his cap to cover his face. Thick, bristled stubble makes an almost audible soft scrapping sound. "Cor blimey! Look at that."
A red light, ten to fifteen feet off the ground moves through the trees slowly leading the pursuers. My knees buckle when I see a reddish glow has colored the top frame of the vicarage's opened window. Has Bainbridge high jacked my operation? As if to answer that question, the monitor image closes in on the MCC and even passes through its metal side. Airmen bathed in red light sit before a bank of TV monitors and computer screens. One face is tense looking up at a uniform with twin stars. The general's voice increases tension.
"Are my UV searchlights ready?"
"Yes Sir, but we lost the radios. Frequency interference from that red light. . .a UFO."
"I want volunteers."
A red light, ten to fifteen feet off the ground moves through the trees as wary airmen step down exiting the MCC's metal steps to follow disappearing taillights.
"It went in a thousand feet out, Sir."
"Kill your lights. I'll take portable light and a handheld camera."
We watch an airman extend a small antenna and clip a shoulder microphone into place on the general's uniform. A stonewall at the farm's periphery expands on the screen showing a cultivated field, vicarage and barn. Animals raise an alarm as a green ball of light shoots over the field. We hear the general. "Let's toast some circuits!" UV searchlights capture the UFO in their beam but we can't see them. "Look, Iris their portable torches put me Dad's Francis Aldis signaling torch to shame. . .rotten buggers, this lot. Double Deck, do you fancy their UV beams? Wee mischief to muck up atoms, it tis."
We track a red ball of light that breaks into five white objects scattering in the black sky. The edge of the vicarage suddenly glows in white light. The night sky shows three white crescent-shaped lights as the general's radio barks. "We got blue, green and red lights and they're really zipping." The monitor morphs from many to one menacing image. A glowing ball closes in at a high speed only to stop in the distance. A light beam shoots from the ball to the general's camera.
"God damn it! They fried it! Get me another handheld on double-time."
"Yes, Sir."
Bainbridge directs the sound and video broadcasts while moving around the monitor. Each step he takes becomes a struggle as if he is treading in a deep batch of sluggish cement. He grins but it exposes his grotesque yellow teeth and a snarl forms. Then it happens. The headless mouse wiggles in his hand and Bainbridge spits blood and mashed tissue at the floor.
My worst fear is realized; Bainbridge will run out of time. We shield our faces from a flash of white light bursting through the window. An expanding bubble of light envelopes Bainbridge. Numbers on my cell phone blink 23:30. Minutes from the feared event, Bainbridge is compacted into a multi-colored ball: violet, cyan, magenta, green, yellow, blue and red.
"Bentley, what's he doing?"
"Visible light is electromagnetic radiation. Double Deck is muckin' with frequency."
"Damn you. . .give me an American, scientific answer!"
"Double Deck is up the electromagnetic scale way beyond the 400-790 terahertz range."
"Look at the monitor. Is that Bainbridge that I see tumbling in a vortex?"
"Leave em' a bleedin' message if you must know, Double Deck has gone to gamma rays."
Bentley is terrified. His face exudes horror as his eyes search the monitor, but he finds no comfort. "He shifted himself into the high end. We can't see gamma rays. His strong nuclear force tis fightin' the electromagnetic force." We watch the tunnel twist as the NSA interrupts the British Air Ministry in an attempt to shut down transmission. "Initiating Shutdown Sequence echoes in the tense vicarage." Somehow the monitor abruptly carries retinal images from Bainbridge's covered eyes.
We see a fringe of light expand into a colorful vista. We pass a moon. I somehow know this place and mouth the word silently. . .Santui. The Bentleys nod; they too share my knowledge. It is not barren like our moon but covered with blue oceans, green forests and amber deserts. Just over Santui's horizon is a gigantic globe—Earth on an immense scale. Mountains unfold before our eyes and we follow a small river gliding down toward a distant city.
We hover just above the moving water's surface and see an elegant fish leap toward the sky to swallow a butterfly. The fish's iridescent scales shimmer against a purple sky to affirm the purity of an unexpected Eden. The river will pass close to the pink structures that seem familiar to us. Yes, we see them clearly now: pink Tibetan-like buildings, marvelous towers, aqueducts fashioned with care and a surprise. A satellite dish gathers unknown data for inhabitants of Gorshon, but how do we know its name?
Forgotten in minutes are the hours that gripped us in abject terror. They will not come to cleanse the Milky Way of Earth's contaminating billions. No thinking person will ever again believe naysayers who gather intelligence and plot menacing scenarios using chi-square distributions. The human race defined as a contagion requiring elimination? I shutter realizing my own gullibility. Bainbridge functions on a distant planet, a super-human carrying a message of peace and love. The thought is awe-inspiring.
"Ta, Double Deck, but shun rodent heads and chew Mum's Marzipan sweets."
"Gorshon will be useful it is billions of years older than Earth. We'll learn so much."
"Are ya daft, Suskin? Kitty Hawk's Yanks flew bicycle bits—decades later your Battle Taxi threatens Tunstall Village. They will do us harm, mind my words, lads."
I know the planet at the center of M-31 is five and one-half billion years old; we will never catch up whizzing around our star. At this moment, I wonder why Bainbridge chose to exterminate a timid deer mouse. The screen has a flashing red border and the image comes into sharp focus when a fuzzy crowd rushes toward us. I stare at an oversized inhabitant. His broad back is covered in brown fur. His swollen belly is white. The tail is black with a white underside. Huge feet covered in white fur reduce a pint-sized Bainbridge to blood-covered remnants.

---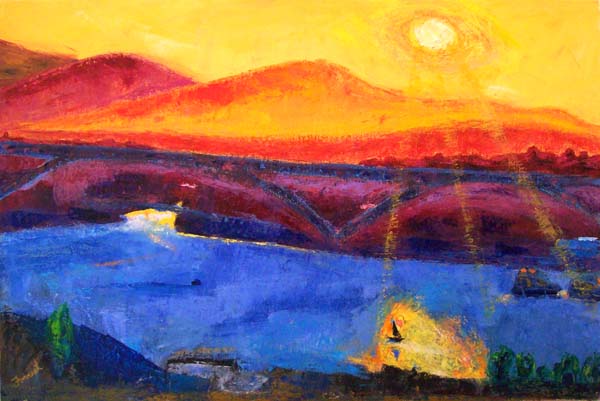 Fremont Canal, painting by Brian Forrest

---


In for a Pound
Bob Strother
Lottie Grove lay on her lower bunk in the darkness of the barracks, waiting. The cicadas' summer evening song drifted through the open window behind her, a soothing contrast to the exhausting bustle of another Parris Island day. Most nights, the rise and fall of the insects' one-note melody lulled her to sleep. Not tonight, however. Tonight, after the fire watch duty recruit had made her first round, Lottie and thirty-seven of her fellow Marine recruits would join in their first clandestine assault.
She crossed her arms over her chest, feeling the new cords of sinew in her biceps, then brought her hands down between her breasts and to her abdomen where slabs of muscle replaced the rolls of fat she'd once had. When she'd alighted from the bus at the island depot, she'd been immediately assigned to remedial physical training. In seven weeks she'd lost twenty-four pounds. By ten weeks she'd dropped another eleven. For the first time since fifth grade, she weighed less than two hundred pounds. And most of what was left was muscle.
Grade school had been bad enough, but high school was far worse. Not simply a social outcast, she'd also been the butt of every fat joke imaginable. The girls snickered and rolled their eyes. The guys called her Gotta Lotta under their breath. Once, between classes, she'd overheard a classmate tell a group of students that watching her walk reminded him of "two hogs wrestling in a gunny sack." Afterward, she'd hidden in a stall in the girls' room for hours, humiliated, sobbing quietly. For the rest of the year, as she made her way down the hall between classes, she would hear a guttural "oink, oink" from somewhere behind her. Her humiliation gradually turned to hate. She'd wanted to kill her tormentors, to make them suffer the way she'd suffered at their hands, but that was impossible. So her hate had hardened into determination. Lottie had tried dieting and exercise time and time again over the years, but knew she lacked the discipline for either. She decided to fix that.
The day after graduation, she'd shown up at the Marine recruiter's office. The sergeant, a lean fifty-something with a sun-wrinkled face, looked her over—all over—then met her gaze. "What makes you think you could be a Marine, young lady? Basic training is hard on recruits, especially if you're not physically ... fit."
"I've been living in hell for the last twelve years," she told the sergeant. "I think I can last three months on Parris Island."
The recruiter had remained silent for almost a minute, then said, "We'll see," and passed her a sheaf of papers.
Lottie pressed the stem of her watch and a soft blue light showed the time as one twenty- five. The girl who'd drawn fire watch duty would be coming through soon, and after that, the recruits had a score to settle.
It was Lottie's idea, something she remembered from watching a DVD of Full Metal Jacket. In one scene, a group of Marines in basic training exacted revenge upon a fellow recruit by pummeling him with socks filled with soap bars. The recruits in that movie had all hated their drill instructor, a common, even clichéreaction, often enhanced for effect by Hollywood filmmakers.
It wasn't that way for Lottie, though. She'd welcomed the incessant harangue and the strictly imposed discipline. She'd needed Drill Sergeant Saunders' hanging at her shoulder during a three-mile run, screaming in her ear that she'd never be a Marine. It had made her angry enough to cry—but she hadn't. Instead, she'd toughed it out, sweaty, exhausted, every muscle in her body trembling with exertion.
Addressing the platoon after the run, Sergeant Saunders paced in front of them and said, "Get used to it, recruits; we'll do four miles tomorrow." Saunders had stopped in front of Lottie and asked, "Will you make it tomorrow, too, Recruit Grove, or would you rather just get on the straggler truck now?"
"Ma'am, the recruit will make the run tomorrow, ma'am!"
And Lottie wasn't sure—the sun was in her eyes and Saunders' face was hidden in shadow—but she thought the drill sergeant's mouth had twitched in a momentary smile. After that, Lottie worked twice as hard, studied twice as long, and now, with less than two weeks to go, was sure she'd finally become the person she'd always wanted to be.
But Sergeant Saunders would not be on hand to see her graduate. Recruit Gail Hardy, resting peacefully in her bunk at the moment, had seen to that. The same Gail Hardy who'd eyed Lottie that first morning on Parris Island and whispered behind her hand to another recruit, and whose shoulders had shook in silent laughter. Hardy, a whiner and complainer despised by the other recruits, had lodged a complaint against Sergeant Saunders, accusing her of making sexual advances. Lottie didn't believe it was true. None of the girls did, not that it mattered. Their drill instructor had been removed from duty pending a full investigation.
The door at the end of barracks opened, and the fire watch recruit walked slowly from one end of the barracks to the other, her flashlight beam painting the concrete floor like an artist's brush strokes. The soft rustle of sheets followed her exit, thirty-seven pairs of legs swung out of their bunks, and shadowy figures slipped silently to the floor. Whispers filled the night. Two recruits crept to opposite sides of Hardy's top bunk and gently placed a folded sheet over her still sleeping body. Others lined up, ghostly apparitions in USMC-issued underwear, soap-filled socks in hand, on either side of the bunk. Someone hissed, "Now!" and the sheet was pulled tight, pinning Hardy to the bunk while the recruits took their licks in turn, pounding her torso like men hammering railroad spikes, chanting, "This is for Sergeant Saunders."
Lottie couldn't help smiling at Hardy's muffled cries of pain. She'd gotten harder—inside and out, in large part because of Sergeant Saunders, the woman who'd broken her down and built her back up, who'd given her confidence and a new outlook on life. Now this whiny, complaining bitch, Hardy, had taken away the one person Lottie had come to respect above all others. "Marines don't just get mad," she whispered through clenched teeth, "they get even."
As she inched closer and closer to Hardy's bunk, she hefted her boot sock in the palm of her hand. She'd filled it with a baseball-size rock she'd found at the edge of the parade ground. She wouldn't kill Hardy with it, as she'd wanted to do to her high school classmates, but she'd inflict some serious damage, might even keep Hardy from graduating, too—a just reward.
She wondered briefly if there might be repercussions—then decided the hell with it; we're all in it together; no one's going to be talking. She hefted the rock again and got ready to swing. In for a penny...

---