---
Breaking News
Gregory D. Brown
Mark Mooney slid a slice of peppermint chewing gum over his tongue to cover the smell of cigarette smoke on his breath before he opened the driver's side door of his mom-bought SUV. A gust of wind grabbed tight onto the door and pressed it into a white Mercury parked on top of a faded line in the news station parking lot. It left a dime-sized dent in the smaller car's urethane-covered steel. Mark looked over his shoulder to make sure no one payed any attention to the audible thwack, caught his reflection in the window, and used his fingers to pull strands of hair back from his face. Blue splotches stained the gaps between clouds as they darkened like the ink from every half-assed story had evaporated with the rain and puddled up in their center, ready to fall to the earth with honest mediocrity.
Mark's wing-tipped feet carried him across the parking lot in a series of slow-falling clops. Damp air grabbed the mint taste on his tongue and pulled manufactured cold down his throat and deep into his lungs. He eyed a cheap vodka bottle smashed flat against the pavement, shards of plastic splitting at its neck. Construction tape cut him off from the sidewalk, so he paced through a laurel-hedged garden area in front of the news station and walked over its woodchip flowerbed and yellowed rows of giant coneflower as he moved toward the door.
"You're a brave one," said a construction worker standing across tape. Another hard-hatted fellow tossed down blown-over bits of tree from the top of a signal tower.
"I like to take risks," said Mark.
"That's for sure."
Mark walked through the door and ducked under a second line of construction tape. He fumbled for his keys and dangled a fob in front of a gray sensor pad. It beeped twice. Mark opened a second set of doors and stepped into the newsroom. Reporters looked over the tops of their waist-high-when-standing cubicle walls, which were drab and (some, mostly former employees, would say appropriately) shaped like swastikas when viewed from above. The meat locker thermostat was contrasted by the visual buzz of soap opera and family-appropriate gameshow programming shot up on dozens of television screens lining the east wall and the aural excitement of police scanners blasting happenings into the assignment desk booth set in the center of the semi-cubicled newsroom. The entire "news" portion of the station was washed in grayscale, save a meteorologist lounge space called the "green room." Oddly enough, the "green room" was actually a yellow room with a large blue painting centered over a brown couch. Mark assumed the room was repainted after it had been named.
He looked down as he passed Melinda's office and settled into the chair at his cubicle. Its armrests were split, and bits of foam bled onto Mark's gray speckled desk. The cubicle was shadow-hued when vacant. He dusted crumbs from his office chair before fingering for the power button on his desktop computer. Two screens glowed blue as the machine powered up. Real-time site visit stats jumped over one another on a third screen hung just above the computer monitors. Mark laid his keys and phone out to the left of his keyboard. Otherwise, the desk was bare. Mark opened his email, searched his name, and found that none of the 359 unread messages crowding his inbox were meant exclusively for him. He then keyed in Melinda's email address to find a warning telling everyone to avoid the door behind the construction tape.
His hands were sweaty as he typed a list of the day's assigned stories. A controlled burn had gone out of control in Osage County, two brothers were in court for stabbing their family to death in the suburbs, construction was causing backups in midtown, and two high-ranking deputies lost their jobs for sharing sheriff's office secrets on Facebook. Mark deleted a swath of emails from viewers seeking their lost uncles, daughters, and dogs.
"And nobody's able to help you."
"What was that?" asked Kathryne from the next cubicle.
"Oh, nothing," said Mark. "I was just reading through the viewer emails."
"A psychic said she knew where the blind horse is."
"Thank God. Spirit's coming home."
Mark opened a file cabinet and produced a wide-ruled notebook with a Tulsa-area semi-professional soccer team logo on the cover. He flipped through the notebook, found an empty page, and wrote down reporter assignments and the week's online trending content to read aloud at the meeting. None of the other digital producers handwrote notes before the meeting, but the visible lists left Mark feeling like he did more than dick around on social media for a living and gave him a wall to hide behind when he had to speak in front of his coworkers. He opened the station's social media pages and started reading through posts. A woman asked if they would investigate her apartment complex's mold problem. She said her son was sick from the stuff and the landlord refused to look into it. Mark typed "thanks for sharing" and sent the message to the trash folder. He saw a manager wheel a whiteboard into the conference room and walked to the meeting.
Mark sat in the first pale chair near the room's pressed plywood door. He pulled out his phone and brushed through web articles while producers went over the particulars of the next ninety minutes of newscast. Occasionally, he would sit up and look at Melinda as she talked to let her know she was worth his time and attention and that he deserved a raise. He was reading an article on Camus when he realized she was, in fact, talking to him.
"How can we tie the Supreme Court rulings to the web?" she asked.
"I planned on posting a localized story on the rulings, relating them to the recent bills pushed through state legislature," Mark said. He looked up from his phone and wished he could force blood back from his cheeks and ears. "It'll be up by six"
"That works. We really need to tie in the local impact," Melinda said. "Viewers are turning away when they see big national stories that they can find anywhere online."
Mark felt guilty for letting himself grow comfortable in the meetings, though he was satisfied with his manufactured, on-the-spot response. Regardless, he was embarrassed by the way he had been caught off-guard. He pocketed his phone and stared at the notepad. One of the evening anchors, Roger, rushed in the room and sat cross-legged on the geometrically-textured, commercial carpet near the door. He leaned onto the wall just beneath a poster hung to remind the staff of the simple and albeit obvious steps necessary for a better, faster, and more entertaining newscast. A producer was talking about the way an area oil executive had burned to death in his car only a day after he was charged with embezzlement. The man drove into a bridge at 78 miles per hour and his fuel tank exploded, charring his suit-bought-by-misappropriation and leaving his newly-bastardized daughter with at least one less birthday present the next spring.
"A bit ironic isn't it?" Roger asked.
"I've been waiting for you to show up and make a joke about the whole ordeal."
"It's not too soon?"
"In this business, it's never too soon."
"Well, what can I say? The oil industry is exploding in this state."
The giggles grew into an Om. Mark looked up from his notepad and flashed Roger a smile. Melinda, covered her mouth, cleared her throat, and read numbers from a chart showcasing the station's recent rating progress. The nightly reporters filed in, each giving up a joke or a compliment as an offering to the management staff and midday workers already sitting in the conference room. One said something about Mark's shoes. Another sat next to him as if it didn't make them both uncomfortable. Her oil-based, spiced rose scent was just strong enough to make Mark constantly conscious of it. The reporters started in on their pitches. One of them was assigned a police fraud case in a rural county about an hour and a half's driving time from the station.
"Well, after last night, I can handle whatever Oklahoma has to throw at me," he said
"What happened?" asked Jennah, the night-side assignment desk warden.
"You didn't hear about the racist rabbi?"
"A racist rabbi? Was this when that 10-year-old crashed his dirt-bike into a pick-up?"
"Yes. I guess the pick-up driver was also black, and the paramedic who took the kid into the back of the Life Flight copter was black too. So, this rabbi comes up to me and said, 'You know, this is really something. I don't mean to be crass, but we don't see a whole lot of you out here.'"
The room bounced along another laugh.
"A rabbi in rural Oklahoma said African Americans were rare?"
The crime reporter next to Mark quieted the group with a glare. She needed to finish her pitches and head out to a three p.m. interview with a rape victim. Mark took at least ten minutes to return to olfactory stasis after she was gone.
Frozen yogurt was set out on the assignment desk after the meeting. Mark ignored the police scanners' roar as he dug a small carton of it from the bottom of a cardboard box and walked to his desk. He pulled a plastic fork from his file cabinet and ate the yogurt while he typed out the evening's social media plan. Kathryne was crying.
"The court released the transcripts from the Bixby brothers' trial," she said
"Is it rough?" Mark asked.
"They stabbed their mom like 87 times and cut off their brother's head with an axe."
"Any reason why?"
"They wanted to start some kind of religious revolution."
Mark finished his frozen yogurt and tossed the cup into the trashcan beneath his desk.
"I've only cried three times over work in the last 13 years," Kathryne said. "When the drive-in theater burned down, I cried. When someone shot at grade school kids on the east coast, I cried. Now, reading about teenagers slaughtering their family for their imaginary friend is making me cry."
"Yeah, that's pretty rough," Mark said.
He started scrolling through Facebook again.
"I think I'm going to go home early to drink wine and see the nephew," Kathryne said. She wiped black stripes across her face from the corners of her eyes and looked a bit like the first stroke of a 1951 Pollock. She pulled an un-popped bag of gluten-free popcorn from under her desk and walked into the break room. Mark checked the station's Facebook page again.
Someone had sent in a message about their missing teen turned up dead. Mark read through the description and took a second to look at the picture. The kid's white arms hung from massive holes in a black, off-brand t-shirt. A sweat-stained Texas Rangers cap kept the boy's curly red hair tame (or at least domesticated) for the picture that would memorialize him to Mark Mooney. The boy had gone missing from a local rock festival earlier that summer. He was autistic and had trouble socializing, at least, according to the post. He was found drowned in a 1985 red Ford pickup truck alone. At least the Bixby family died in the comfort of their own home, surrounded by those that loved them the most. This kid just had b-list rock and roll and a tank full of diesel.
"Maybe you should have developed a healthy relationship with your kid," Mark muttered as he deleted the message.
Kathryne came back to her desk and Mark started telling her about a dream he'd had the night before while she ate her bag of popcorn. Someone noted the popcorn's smell from across the newsroom as if the salt and butter scent didn't rise from the desks of dieting television bodies every other day. Kathryne laughed at Mark's dream and told him she was going to send him the details of the Bixby killings so he could transcribe them and she could go home. Mark said that was fine as if a dissenting opinion would have spared him from reading more courtroom notes. She sent him the email, left her jacket in a wad on the top of her chair, and left the station.
Mark opened the email. The brothers had wanted to stop their family from shooting their neighbors and bringing the kingdom of heaven to the Tulsa suburbs. Mark was glad they'd done it. The last thing Oklahoma needed was another spirit-filled shooting. Mark was also satisfied with the brothers' swift arrest after he read that the younger of the two wanted to become a god himself. Oklahoma didn't have a whole lot of room for new gods. The one they had was causing controversy with a statue at the state capitol, and legislators didn't seem to like the idea of housing any others in the Sooner State. The boys had slit their sister's throat. She ran outside afterward, and it probably saved her life. Mark was glad she survived, but he couldn't imagine her future being too incredibly bright. The kids didn't have any friends to begin with, and Mark had never tried to strike up conversation with a person who had scars on their neck.
Mark found ways to omit some of the more violent bits of the story from his article as he worked his way through the document, sliding his eyes through each noted stab and running a finger along every typed-up serration. Once the story was posted on the station's website, comments started pouring in from people demanding the brothers be hung. Mark didn't think there was grace enough to deny the mob their request. One commenter asked if any of the others had seen her missing horse. It was blind.
"If there isn't mercy for these boys and their families, how can you expect someone to grant you the grace to find a horse?" Mark typed. He erased the response and substituted it with, "Thanks for sharing."
Mark stood up and walked over to one of the late show directors who smelled like tobacco every time he popped in for a newscast.
"Hey, do you smoke?" he asked.
"Yeah, why?"
"Can I bum a cigarette?"
"Sure." He shuffled a hand into his shirt pocket and produced a Marlboro.
"Thanks. I'm out, but today calls for nicotine. Kids killing families, Jesus killing neighbors, and people asking dumb questions on Facebook."
"I heard that," the director laughed.
Mark slipped outside and smoked his cigarette alone. He watched the top of the sun wink as it fell behind the skyline. A flock of birds filled a row of dogwood trees. They called together to mock Mark as they shit on his car. He finished his cigarette while walking to the nearby liquor store to buy a bottle of cheap bourbon. His shoe grabbed the glowing butt and pulled it out against the sidewalk without really affecting his pace. He opened the fingerprinted glass door to the liquor store. The woman leaning hard on the cash register was wearing a blue sweatshirt with a cartoon bird on the front. The print was chipped like she had dried the shirt without taking time to read the tag. Mark couldn't decide if the woman was in her fifties or if she too had been dried too hot either in a tanning bed or at the back end of decades of Virginia Slims. Her lips were chapped and seemed to crack open when she asked him to show her his driver's license before he paid for the bourbon. He couldn't help but stare into the little canyons and wonder how they weren't red with blood.
When Mark got to the parking lot, the sky was dark. He threw the bottle in the backseat of the shit-covered SUV. He hid it beneath the passenger's seat and found a half-smoked pack of cigarettes there. His phone buzzed in his pocket. Evelyn asked if he wanted to come over to her house after work and have a drink with "some people." He didn't reply.
Mark drug his feet against the carpet when he wandered back to his desk. He put in earphones and let the two late shows fly by without incident, quickly hammering out the reporters' stories with little detail or care. He quit checking the social media page, left any cries for help to the morning shift.
As soon as the final show's credits started rolling across a monitor at his desk, Mark slipped out the door unnoticed. He neglected to say goodbye to Jennah at the assignment desk and ignored the security guard's well wishes as he walked to his car. Two women were walking across the station's parking lot from one of the motels across the street. Even in the dark, the older woman's thick skin glowed brown. She haphazardly held a baby. The younger woman waddled in her sweatpants as they crept down legs. She called to Mark.
"Can you give us a ride? We live just down the street."
It started sprinkling in the parking lot.
"Sorry, I've got somewhere to be."
"What's your problem, man? It's how we look isn't it."
The car started. Mark drove away. It had nothing to do with how she looked. He had somewhere to be. The younger woman's pants sagged lower down her legs.
Mark was the last of his friends to arrive at Evelyn's house. She lived in an older house in midtown. It was just on the edge of the cool part of town and the old part of town. Mark lived around the corner in a newer apartment complex. He parked his car along the street and hobbled up to the door. It had stopped sprinkling. He knocked. Josiah answered the door. Patrick and Anne were already inside. Mark said hello and walked over to the kitchen sink to open his bottle of bourbon. He poured himself a glass of the stuff and drank it down without taking a breath. He poured another and wandered into the hazy living room where Patrick and Evelyn were smoking weed through a marbled stone pipe. He started in on the second glass and began telling his friends the not-safe-for-news details of the Bixby brothers' murders. Patrick decided religion was likely the cause. Mark couldn't find it in himself to argue with that. Josiah fell asleep on the couch. Mark finished the bourbon in his glass and walked to the fridge and took a beer without asking. Eventually, Evelyn and Patrick decided they wanted to go smoke a cigarette, so Mark picked up his beer and followed them outside. His shoulders tilted under the weight of the bourbon he'd already drunk and he stumbled across the porch.
Patrick asked about work as if Mark had at any point talked about anything else.
"They're all pretty fucking hopeless," Mark answered. "All these helpless sadsacks send us the same, mundane, bullshit questions. It's like, 'Sorry, I can't help you find your kid. Thanks for sharing.'"
"Yeah, that would get on my nerves," Patrick said.
"You don't understand, man. At the shoe store, people were asking you to fulfill a specific task. You put shoes on people's feet, they pay for them, and they walk out. At the news, I'm just supposed to find information and report it, but people insist that we fix all Tulsa-area atrocities, most of which they caused themselves by moving into a mold-riddled apartment or buying drugs from strangers. The problems they didn't themselves cause are so fundamentally rooted in the human condition that there's no hope anyhow."
Patrick dragged hard on a cigarette and Mark sucked on his beer.
"That's the thing, man," Mark said. "We can't fix anything. God can't fix anything. Those kids still stabbed their parents. Some moron's blind horse went missing. It happens."
It started sprinkling again, and Anne came outside with the rest of the group. She asked Mark for a cigarette, and they all stood on the porch and watched the drops darken the sidewalk. Mark felt heavy. A car drove by. He wanted to jump in front of it. He finished his beer instead. It started raining harder. Anne and Patrick woke up Josiah and went home. Another car drove by with its lights out. Lightning cracked behind it as it passed.
"It'd be nice if someone cared like these people want," Mark said.
"I think people do care, just not you heartless bastards at the news," Evelyn replied.
"I mean, sure, but the only people that care are the ones that you expect to care. What's the use of caring at that point?"
"I think you're drunk."
"But do you care?"
"Of course I care."
Mark leaned over and tried to kiss her. She turned and his lips smashed against the soft part of her cheek.
"Mark, you're drunk. I'm calling someone to get you."
"Whatever, it doesn't matter. I'm going home."
Evelyn ran inside the house to get her phone. Mark smashed his beer bottle on the porch. He left orange-brown glass on the step and threw the remaining half of the bottle into the street. He got in his SUV and slid his remaining cigarettes back under the seat before Evelyn made it back outside. The rain crashed hard against his windshield. He navigated the two turns it took to make it to this apartment complex as fast as he could. Mark parked in the spot nearest his door and pulled himself up the stairs and into his bedroom. His clothes fell off his body like a rack of ribs held too close to hell for just the right amount of time. The bed was cold against his bare skin.
Mark set an alarm for noon and closed his eyes. He rolled around beneath the chilled sheets. He slid along the line of sleep until he heard a growing moan. Mark woke up when he realized it was his own moaning. He walked into his bathroom and fished through pill bottles for Xanax he had been prescribed in high school. He couldn't find any. He fell back on the bed and shook himself to sleep.
Mark woke again at 9 in the morning, sat up, and put on shorts, a t-shirt, a black cap, and his running shoes. Crisp air stabbed at his face when he started to jog the sidewalk. Oxygen poked holes in his tarred lungs and the flames from every cigarette he'd smoked in the past month relit on the gray-pink tissue in his chest. Mark started thinking about the Bixby brothers. He imagined their knives breaking their mother's flesh. He thought about the entry, exit, blood. The boys demanded their mother's parental power over and over and over again when they stabbed her in Mark's head.
A man and his two kids sat on the side of the concrete path, and Mark did his best to look away from their sloppy cardboard sign. Eventually, he couldn't help himself, and Mark read what he assumed were the father's words in the children's handwriting. "Help, we're sick. Need change." Mark didn't have change on him, anyhow, so all he saved the trio was a pitiful apology when he passed them. It's not like any number of coins could save them. There was not enough grace to keep kids from killing their parents or their parents from killing their neighbors or their neighbors from killing their kids' dreams or their kids' dreams from killing the harsh realities they would someday have to face. There was not enough grace to keep Mark from wishing he were dead, nor was there enough mercy to let him forgive himself, Evelyn, or any number of kids, murderous or Sara-McLaughlin-commercial-ready or otherwise.
He threw up on the side of the trail. Mark walked back to his apartment. He took a shower and brushed his teeth. He typically ate lunch with Evelyn before heading back to work, but he didn't feel up to it, and the previous night's events didn't seem to yield an ideal setting for lunch dates. He got dressed and ate a quesadilla at a nearby Taco Bell before he scuttled off to work. He fished out the nearly-empty pack of cigarettes from beneath the passenger seat in his car and smoked his way to the station.
The newsroom was empty when he rolled in. The managers were gone to a conference, and a few of the producers were out on their late-summer vacations. No one was at the assignment desk, so Mark sat there and listened to scanners. People beat their wives and drove too fast on highways. They got too drunk and dealt drugs and touched their kids. The phone rang. Mark answered. A thick voice on the other end of the line asked him to take a picture off the news site. The man had driven his car into a house and flipped off the cameraman. Mark told him he'd pass the information along. He sat silent after the guy hung up on him. He walked to the vending machine and bought a bag of chips and a soda. He went back to the desk and listened to the scanners again. Someone shot at strangers through their car door, but no one actually ended up bleeding over it, so Mark kept it to himself.
The phone rang again. Mark answered it after just one ring. A man on the other end of the line went on about his dying.
"... and I went to all the churches in town. You know, the big ones. The First Baptist Church, the Presbyterians, all of 'em. And do you know what they told me? They said they only give out food. Now, I've worked every day of my damn life, and I can't afford these prescriptions. I had two strokes, and they just want me to lay down and die?"
"I can see why that would be stressful," Mark said.
"Well, what am I supposed to do? I can't afford the medication, but the doctor already called for the prescription. These churches are supposed to do the work of God, but they couldn't care less about people like me."
"I'll pass your story along and see if any producers want to pick it up," Mark said, hanging up the phone as the hands and feet of God had before. He turned toward the scanners and heard something about a wildfire. He called the responding fire department, but no one answered. He sent out an email telling the fill-in producers about the blaze, pushed the old man from his head, and waited for Jennah to come relieve him at the desk.
When Jennah did come, it was dark out. Mark headed home for his break. The cool air pecked at his cheeks. He walked into his car and pulled out a cigarette. He lit its tip and started toward his apartment for a sandwich. The whole way back, Mark kept his music louder than it should have been to keep him from thinking about much of anything. He imagined two teens stabbing their parents to death, their knives slicing through the cheeks they kissed when they were toddlers, the eyes that had made sure to care for them looking through them sightlessly. And there would be blood, like, the whole floor would be stained red, and it would stink like hell in a couple days. The brothers' hands would have little nicks and cuts along their fingers where their hands slipped down on the knives as they collided with the solid floor beneath their parents butchered bodies. Mark thought of their church, just days after the murders, preaching love and acceptance, and, of course, refusing to help a sick old man. When God chose to kill people, it was His will, though the congregation would sometimes much rather do it themselves. Mark decided to stop at a gas station and get a pack of watered-down Oklahoma beer for after work.
He settled on a suggestively named joint just north of his apartment complex. Mark walked into the Kum and Go, and overheard the clerk telling an old, tattooed man in a blue and gray pearl snap that her father had patented an engine for Tesla and more recently contracted some sort of heart disease that left one of his feet dangling in a six-foot hole in the ground. Mark wondered which was more important (the engine or the heart disease) as he grabbed a pack of Pabst Blue Ribbon. He took maybe two steps toward the cash register before he realized he had to pee. He set the beer on counter and walked into the bathroom. He finished his business and went back to the counter to pay for his beer. A white man in a black hoodie walked into the convenience store. He put a gun in Mark's face. Mark looked deep down the barrel, imagined the lead waiting in the chamber, and almost smiled.
"Get the fuck on the floor."
Mark politely kneeled down next to the counter. The guy grabbed his cash and was out the door in less than a minute, hardly a crime, really. Mark looked at the clerk crying behind the register, picked up his case of beer, and wondered what kind of jokes he could make about the robbery when he got back to work as he walked out the door.

---
Smelling Sulphur
on Nine One One
Janet Kuypers
bonus poem from the "Periodic Table of Poetry" series (#016 S)
9/11/13

I'm a journalist.
I can remember
the sounds of the newsroom
as I finished my articles
at one of the computers.
I can still hear
the sounds of the bustling,
of the rushing toward a deadline.

The shuffling of papers
was a constant presence
when you worked.

Hearing that low hum,
that din of action and activity
is almost comforting
to types like us.
It was the base beat
to the symphony of our lives.

So, when you hear the words
nine one one,
you think of the number to dial
when you hear of more gun violence
on these Chicago streets.
You smell the Sulfur
in the gunpowder,
another sense
that accentuates the center
of the world around us...

But on a beautifully
sunny day like today,
you come into the newsroom
in the early morning,
and the sound of action
has yet to truly penetrate the ears
of these reporters,
with a styrofoam coffee cup in one hand,
crumpled pages of edited copy in the other.

But on this sunny morning,
the din was different,
much more cacophonous,
much more rushed,
while still so hushed.
I made my way
to one of the TV sets
along the main wall,
all were on different channels
showing different bits of news,
though all suddenly seemed the same.
It looked like the newsroom
was watching a movie
as smoke poured
from one of the Twin Towers.
I tried to make out the voices
from one of the TV sets
when I witnessed a plane —
right before my eyes —
fly into the other Tower.

I stood for a moment,
transfixed like some
horror movie addict,
before I thought of our contacts
scattered along the east coast.
I pulled out my cell phone
and speed dialed Mark in New York,
he had a meeting scheduled
in the Twin Towers that morning,
but the phone was jammed,
so I dialed up Don
who was in town there this week,
but all was lost
to computer-simulated voices,
forcing me to leave messages
and scramble from afar.

As pathetic as we were,
we stared at TVs
as most forms of communication
were cut off for us.
Was this an attack on New York,
we struggled to discover
until less than forty minutes later
we saw the two-second long film
replayed repeatedly
from a D.C. security camera
that caught a collision course
crashing of a plane
through the outer rings
of the Pentagon.

Well.
Now the story has changed.

Try to get through
to Dan in D.C.,
was he in the Pentagon today.
The phones still cut me off.
So we scrambled for any data,
looking for a Chicago connection:
the Sears Tower,
the John Hancock building,
these are national icons
that may be under attack...
But before we could gain our bearings,
only twenty-five minutes passed
before a plane crashed
into the ground
near Shanksville, Pennsylvania.

Shanksville, I thought,
I know someone there,
I searched, and found
Anna's number,
but who was I kidding.
Those lines were cut off too.

#

It's a strange feeling,
being a reporter
and not being able
to contact a single person.
Being detached from any lead,
coupled with a sinking feeling,
wondering if any
of the people you know
are physically hurt,
or even alive.

As a journalist,
you really feel hopeless,
like your hands are tied
behind your back.

We give the news.
We're not supposed
to feel so stranded.

#

An hour after
the Pentagon was attacked,
the Sears Tower was evacuated.
This wasn't my beat;
I had no contacts, no one
to help me through this disaster,
so I waited there
in case others
needed any assistance.

I sat back for a moment,
left there to wait,
thinking about
Mark and Don in New York,
Dan in D.C.,
even poor Anna —
I'm sure she's not hurt,
but they're now cut off to me.
As I said,
all I could do
was wait.

Clear your head of the people,
I could hear myself
say to myself.
You're a reporter,
just break down the details
of what you see
instead of thinking of this
as another one of your
human interest articles...

The jet fuel,
the drywall,
all that paper
in those offices,
those people,
trapped,
they're all
hydrogen, carbon, oxygen.
But wait a minute,
in Chicago I think
of the Sulfur smell
when it comes to gunfire.
But jet fuel is Sulfur-laden,
that burning drywall
emits Sulfur gas,
Sulfur's even the third most common
mineral in the human body.

I mean,
I'm a newspaper reporter.
I know that Sulfur-based compounds
are used in pulp
and paper industries.

#

Yeah, I'm a newspaper reporter.
Just take a breath
and turn your head to the stats.

To clear my head
of the humanity,
the thought of so much Sulfur
being so much a part
of so many details in our lives,
made me think
of the destruction
that Sulfur was so much
a part of today.
I know I stayed here
to give a helping hand,
but with all that Sulfur
on my mind,
suddenly
all I could smell
was the burning,
and I couldn't stop coughing
while I tried to catch my breath.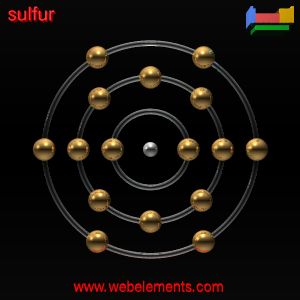 See YouTube video
of Janet Kuypers reading her Periodic Table bonus poem Smelling Sulfur on 9/11 live 9/11/13 at the open mic the Café Gallery in Chicago (C)




See YouTube video
of Janet Kuypers reading her Periodic Table bonus poem Smelling Sulfur on 9/11 live 9/11/13 at the open mic the Café Gallery in Chicago (S)


See YouTube video of Janet Kuypers reading this Periodic Table poem Smelling Sulfur on Nine One One in her Opening Act feature (with music by the HA!Man of South Africa, with "Alex"), live in Chicago 10/4/13 (C)


See YouTube video of Janet Kuypers reading this Periodic Table poem Smelling Sulfur on Nine One One in her Opening Act feature (with music by the HA!Man of South Africa, with "Alex"), live in Chicago 10/4/13 (S)




Watch YouTube video of Janet Kuypers reading eleven Periodic Table poems in her show "Opening Act" with music from the HA!Man of South Africa in Chicago (filmed with the Canon video camera), including this poem




Watch YouTube video of Janet Kuypers reading 9 Periodic Table poems in her show "Opening Act" with music from the HA!Man of South Africa in Chicago (filmed with the Sony video camera), including this poem



Download this poem in the free PDF file
Opening Act chapbook,
w/ Periodic Table of Poetry poems.




See YouTube video on 9/11/16 of Janet Kuypers saying her poem Ever Get It Back in conversation, then reading her 2 poems September 11, 2001 and Smelling Sulfur on Nine One One at the Austin open mic Kick Butt Poetry (video filmed from the Canon Power Shot camera).




See YouTube video on 9/11/16 of Janet Kuypers saying her poem Ever Get It Back in conversation, then reading her 2 poems September 11, 2001 and Smelling Sulfur on Nine One One at the Austin open mic Kick Butt Poetry (video filmed from a Sony camera).

---
Freedom
Marlon Jackson
I'm suffering like a slave working and working
without anything to show for it, sneezing and
coughing.
And at home most times I can't sleep, I just
can't and I really don't know why.
Yet when I do, it lasts just a few hours without
my body feeling fully rejuvenated and 100% charged
like a battery and sometimes immediately I slow down.
I run out of energy un-realizing what's at stake and my
life is too costly.
But I still have it in me...that will break through.
I yet I still am trudging within the dark seeing my
opportunity and I'm being tactful and persistent.
There it goes not too far from me...that light I see it
and I don't need to run to it.
It's coming to me...because I really need it there it goes...
My freedom.

---
A Fool's Dream
Renuka Raghavan
Week after week, the man in the navy suit sits front row. He smiles when I appear on stage. He appreciates every grand jeté I perform. At the end, his applause resonates loudest, throughout the hall. You've watched my every performance this season, I say. He nods, shy eyes looking all around before focusing on me. An older gentleman, but handsome nevertheless. So, are you a die-hard ballet fan or do you want to ask me out? Neither, he says. My daughter dances, but I can't watch her. I prefer to watch you and dream of what she could've been.

Renuka Raghavan Bio
Renuka Raghavan is the woman in front of you in line at the store who just piled on a month's worth of groceries onto the conveyor belt only to realize she left her wallet in the car. Next time, say hi, she'd love to meet you! She writes and lives in Massachusetts. Visit her at http://www.renukaraghavan.com onlne.

---
Of All the Things Forgotten
Renuka Raghavan
I watched in silence as he rocked slowly back and forth like the mini pendulum I kept on my desk at work. These weekly visits were hit or miss, at best. Today, though, had been a good day. We had lunch. We played chess. Now we sat in silence on the porch, watching raindrops create rippled patterns on the pond's surface.
"You know, Beth, I do appreciate all the time you spend with me. I don't say it often enough."
Following a long pause, I said, "You don't have to thank me, Daddy. Visiting you is the highlight of my week."
He held my hand in his, "My sweet, sweet Beth."
I wanted to reach over and shake him. How he'd forgotten so many things.
I wanted to remind him that I hated eating soup for lunch just like he once did. That a rook couldn't move diagonally. He should know; he's the one who taught me!
Most of all, that I was Emily.
The surface of the pond was still, diseased with wrinkles.
I squeezed his hand, not bothering to swipe the tear that fell.

Renuka Raghavan Bio
Renuka Raghavan is the woman in front of you in line at the store who just piled on a month's worth of groceries onto the conveyor belt only to realize she left her wallet in the car. Next time, say hi, she'd love to meet you! She writes and lives in Massachusetts. Visit her at http://www.renukaraghavan.com onlne.

---
The Blind Date
Mikala Bice
I was sitting there thinking why in the hell did I agree to this blind date. My friend set me up with someone who they thought would be my perfect match. My friend must secretly really hate me because this guy was anything but my perfect match.
At first, the date started off a little bit rocky because the guy decided to show up thirty minutes late, and even admitted to me that he did it on purpose, too. I could tell from that moment on how the was going to go, but I was so curious to see how bad it would get.
The restaurant was nice, though. The wait wasn't all that bad because of the great service and activities that I could do if I wanted. They gave me a few crossword puzzles do after I asked for them, so I was entertained the whole time. The guy was lucky that he showed up when he did because I was ready to order, eat, and leave. I don't like to be stood up, and I won't tolerate it either.
A few minutes after the guy sat down we were asked if we were ready to order yet. The guy was definitely ready to order because he didn't even look at the menu before he ordered. He ordered the steak with a side of mashed potatoes, green beans, small salad, and buttered rolls with a big pitcher of beer. When the server asked me what I wanted to order, my date opened his big mouth and ordered me a salad with no dressing with a glass of water. I was too shocked to even object to the order before the server walked away. I stared at the guy with unbelieving eyes, but all he did was complain about how bored he was in the nice restaurant.
He finally looked at me, and asked if I had a mint before he ate his dinner. I was wondering what was wrong with this guy after that. This was the worst date that I have ever had. I started to really hate my friend right then.
I told him that I didn't have a mint, and that I didn't appreciate him ordering for me. He told me that I should appreciate that he did order for me because I needed to lose a few pounds. That for me was the last straw. I was leaving because I didn't deserve this at all. The way he was treating me was uncalled for. I told him before I left that he could pay for the check because he ordered it all anyway. I didn't stick around for him to yell or do something stupid, like slap me. That's the last time I let a friend set me up on a blind date.

---
What Remains
Amy Soscia
Construction noise from her new neighbor's yard woke Phyllis again.
"What's going on over there?"
Phyllis knotted her robe, then slipped out into the moonlight. She wriggled through overgrown hedges and walked toward the trees whose canopies had obscured her view. A crew of men worked like drones in a hive. Yet it was the two limestone sarcophagi, jutting out of the earth, that caught her attention.
"May I help you?"
Phyllis jumped.
"The machines, I couldn't sleep," she stammered, pulling the edges of her robe together, noticing how impeccably dressed Luigi Bandino was, despite the early hour.
"I apologize for the noise. My workers have limited daytime availability."
"What are you planning to do with those?" Phyllis pointed.
"A Halloween decorating contest for the neighborhood kids."
"With a last name like yours, I imagined you'd put the dead bodies in them. You know, the ones that get whacked," Phyllis giggled nervously.
"You watch too much television. That's the last place anyone would hide dead bodies. Too obvious," he laughed.
"Silly me." Phyllis turned, missing Bandino's nod to the worker.
"Such an imagination," Bandino said, stepping away before the shovel slammed against Phyllis' skull.

---
BREATHLESS-AH
Ben Radetski
Young and lively come from miles around
On summer nights when the air gets crisp
Useless go-getters come a wandering by
Lounging starlets eat up them selfies
Earthly stoners blaze up that grass
Faithful gangstas shoot up them rivals
Tiresome hobos wake up and run
Men start the party, the girls join in
Enter the night, goodbye sun
Bones shine through anorexic hookers
Rat-a-tat-tat goes the street performer
Echoing firearms erupt rapidly
Aluminum foil hats invite the UFOs
Tunes of the 60s blast the speakers
Hospital bills reach an all time high
Lifeless bodies fail the poke test
Eating jumbo shrimp through a yin-yang
Seductive bastards working through like wildfire
Sunburnt streets become alive
A pill-popping, drawer-dropping good time
Horizons rise and let the devils go free

---
Dillinger
Ben Radetski
walk in like a pack of wolves
desperados looking for justice
interrupt the silent calm
spice up the news
fire off a warning shot
let them know who's boss
panicking like a pack of apes
set them straight
approach the main man
let him be a hero for them
gets too serious
fire one into his skull
gimme the money
yes he says
i'm their hero
they fear me
hide under desks
& cling to lovers
our job here is done
the future is now
the past is dead
leave faster than we came
hop into the getaway
hang out like dogs
fire off victory rounds

---
Social Experiments, Or How I Prove Nice Guys Are Assholes
James Raisanen
I arrived at the restaurant about twenty minutes early. I sat in my car, just listening to music while I waited for the agreed upon time. I must have dozed off because the next thing I knew, it was almost five minutes after. I rushed out of the car and into the place, and the waitress told me that my date had already been seated. She showed me to his table and I thanked her.
Getting into the chair, I nearly fell over it. I could have died, figuratively. The expression on his face embarrassed me even more, and I could feel heat rush to my face.
"My name is Club Magnum," he introduced himself.
I laughed out loud and hard. He looked so angry that I felt bad and stopped laughing with a little difficulty. If I sprayed him with saliva from the sudden burst of laughter, he didn't say anything about it.
He shook his head and tried again. "I'm... Matthew... Callon." He picked up the two menus and handed me mine. "What's your name?"
"Ginny Walters," I said. "Sorry I'm late. I swear I got here super early to avoid just that."
"I forgive you, Ginny."
The waitress walked up to the table. "Do you know what you want?"
"Yes. I'll have a lobster dinner, a side of fries, and a Coke; and she'll have a side salad, no croutons, no dressing, and a glass of ice water."
The waitress finished writing the order down, then reached out to take the menus. She walked away with a smile and not another word.
"So, what do you do for a living?" he asked, as if nothing had just happened.
"Um, okay. I'm an assistant manager at Always 13."
"Oh, that's interesting. I'm a systems analyst for BTI. I set up the computer systems for the entire building, and I make sure that everybody's programs are working smooth..."
I cut him off. "Are we really not going to talk about what happened a couple minutes ago?"
"What do you mean, Ginny?"
"You ordered for me. You didn't even ask about my job."
"Oh. Sorry."
"You're sorry?" I asked incredulously. It was then that the server brought the salad and drinks. She assured us that our food would be out soon, then walked away again.
"Yeah, I'm sorry. So what's your job about?"
"Always 13 is a clothing store for pre-teen girls. So many of these girls are annoying, I can't stand it sometimes."
"So what are your hobbies?"
"Uh... I don't know. Sitting around and watching movies on WebMovie. Sometimes I go to the park, or clean my apartment. What about you?"
"Oh, my god. I love WebMovie! I don't think I could live without it. But the park? Going outside? Ew." He was about to speak again when the server set a stand down so she could more easily dole out the food.
"How is everything?"
"Fine."
"Fine."
She smiled and nodded, then packed up the stand and tray and walked away.
"So what..."
"No talking," he said.
My face scrunched when he said that. I relaxed and ate a few bites of my salad before testing him again. "Do you really..."
"I said no talking while I'm eating."
The instinct I had first saw his profile on seeyou.com had been proven correct, and I couldn't be happier.
We sat in silence while we ate our food. Every so often, the waitress would come back and ask how things were, or if we needed refills.
"You can pay for the tip," said Matthew, after we were done and the bill had been brought to the table. "It should be about five dollars."
I left the money on the table, stood, and walked toward the doors. Matthew was close behind, but when he stopped to pay, I kept going. I decided to wait for him just outside.
"Can I get your number?" he asked after coming outside.
I wrote it down on his hand, then kissed him on the lips. "Why don't you give me a call sometime this week?" I walked back to my car without giving him time to answer. By the time I got back to my car, I was already considering new experiments to push his underlying nature to the limit.

---
The second bed
Benjamin Uhlich
Carl opened the door to the hotel room he and his wife Cheryl stayed in. "Two beds?" he said, "I'll call the front desk and sort this out, sweetheart." The telephone sat between the two beds on a small table. Carl walked between the beds. "What's the number to the desk?"
"Don't worry about it, Carl, we can sleep in separate beds for one night," Cheryl said. She entered the room and set her duffle bag on the bed closest to the door.
"I guess It's a very nice room despite the mix-up." There was a private patio through the sliding glass door on the far side of the room. On the wall opposite the beds were a television set and a minibar. "I'm going to go smoke outside, honey. If you're hungry, you can order room service."
Carl stepped outside and lit up a cigarette breathing the smoke in slowly, tasting tobacco and addiction. "Nasty habit, I should really quit for Cheryl, she hates these things," he said. Carl took one last drag of his cigarette and put it out, tossing the butt followed by the rest of the pack over the patio railing. He turned around and went back into the room.
A metal cart sat by the front door. Cheryl sat on the edge of her bed with a plate in her lap eating chicken. She smacked her lips together as she ate, the noise echoed in the room. "There's nothing like hotel food," she says with chicken in her mouth.
"Wonderful, I'm starving." Carl walked to the cart and removed the lid from the tray. "Darling, there's nothing left."
"That's because I ordered enough for myself, Carl." She turned on the television and removed all of her attention from her husband.
"We should probably try to head out soon, so we aren't late for the play, I'll just get something to eat after."
Cheryl snapped her head towards Carl with a nasty scowl on her face. "I'm enjoying this program." Her gaze regains focus on the television. "You can just go without me, I'll stay here."
"What are you saying?"
"I'm saying I'm tired and I want to stay here, Carl, not everything can be romantic."
"Romantic? Nothing is romantic anymore. I set up this special night at your favorite hotel. I even got us tickets for your favorite play, and apparently you want to sleep in separate beds, fend for ourselves for dinner, and skip the play." Carl's face turned bright red and heated up as if the fire in his heart was showing in his face. "All you do is look out for yourself."
"I've been looking out for you, and our son for the last twenty-five years." Cheryl turned off the TV. "But now Joe has moved out of our house and I'm just done putting myself last."
"What do you mean?" he asked, as tears welled up in his eyes.
"I want to pursue my interests and find a career for myself. I've taken care of you while you achieve your dreams and I don't want to be trapped with you anymore, Carl. I'm going home, I'll be out of the house by tomorrow morning. Expect divorce papers." Cheryl stood up, and stormed out of the room slamming the door behind her.
Carl sat down on the floor fighting back his tears, but they broke through and dripped onto the carpet. "Happy anniversary."

---
Untitled (fog)
Gregg Dotoli
dawn spawns smoky fog
brackish herring deep sense
tidal reverse beneath warm salt air

Gregg Dotoli Bio
Gregg Dotoli lives in New York City area and has studied English at Seton Hall University. He works as a white hat hacker, but his first love is the arts.
His poems have been published in, Quail Bell Magazine, The Four Quarters Magazine, Calvary Cross, Dead Snakes, Halcyon Magazine, Allegro Magazine, the Mad Swirl, Voices Project, Writing Raw and Down in the Dirt.

---
Consent
Charvae Johnson
The tension loosens from my fingers as I breathe systematically. This is it. We've done it.
"Babe, knew you could pass the initiation. Well done. Not bad technique either."
My eyebrows knit together, I look at Lucas. I chuckle nervously. "Yeah, it feels just...fantastic."
"Look, now, now we can relax a little. Just relax our nerves and wait until the surprise happens."
"Okay. Are you sure we are okay here?" I try to relax my breath as I bring the car into park.
"Yes, we are fine, you are fine." He reaches over from the passenger seat as he turns my face to his. I let him.
I nod. "I hope you're right. This wasn't easy and if this was found out..."
Lucas finishes, "There's no turning back, yes, I told you this Terry, so relax." He brings a drink from his pocket. "Here, has a drink."
I look to the drink, then back up to him. "Sure, " I said, though he's already noticed my hesitance.
"Terry, "Lucas said, "What are you so scared of? I am not one of those guys. You just need to trust me. You need to relax, and this can help you relax. Okay?"
Tears begin to fall as I swallow the lump in my throat, then I look to Lucas as the promise glows in his eyes. Maybe this drink will make the pain go away...
I wake up in the back seat, inebriated and lethargic. My mind guides my eyes above me as they find Lucas again. He looks to be rocking against me, I let him.
"I've always wanted this, you know that. You passed the initiation, and I am your prize. Just had to convince you a little," Lucas said. He moves down to my ear, as whispers sweet nothings as his taut body moves with me.
"You've wanted me? I never knew..." My eyes drift open and closed. This guy is amazing, and it feels so good. I bring his body closer, revealing my neck unconsciously.
"Yes, I have. I always have, and will be the only one who gets to have you."
"Why?"
"Questions will never stick to you right now baby, just give into me and let me do what I do best."
I moan in response. I've never felt so wonderful. I hope I can remember this in the morning, my body yields into his desires as I accommodate my own. I love this...
I look down from the driver's seat, my torso throbbing, there is red there, and my shirt looks.
I glance to a note, as my mind fades in an out of consciousness, Lucas is no longer here.
Baby, you helped me build so much tonight, I wish I could be here to thank you, but I had to go. And had to tie up some loose ends. You have to understand why things had to end like this. You witnessed and participated in a murder. You're a little girl sweetheart. I couldn't let you live with doing something that is only meant for the big boys. So I did the honors, and your suffering will end soon. I promise that you won't be held responsible, and you will soon join your brother, who paid in the same way. Money is a drug, that cannot be quelled, and this was the only way. I was even falling in love with you. But my job came first so... I hope you can forgive me if you meet me in paradise...
The paper crumples, oil falls, a lighter clicks, though my consciousness doesn't yield me to care.
My mind grows hazy, my body weakening. He's killed me, and I can't turn back. I feel my vision leaving, I lay against the cup holders, I'd rather no one see me die.
This was the best night of my life, and the last. Lucas gave it to me, and I let him.

---
feel
Janet Kuypers
haiku 2/15/14


I feel nothing but
the intensity you feel.
Your thoughts cut my face.

---
Honoring the Dead
Greg Mahr
Mother was cold. Maureen could feel Mother's chill from across the room. Mother knelt by Father's body, now eight days dead. The Irish tradition that called for a Saturday funeral was less convenient when the death was on a Friday, and the wait for this day seemed endless. Maureen rushed to her Mother's side to warm her. The pallbearers gathered, and in a few minutes it would be time to close the casket for the last time. Maureen put her arms around Mother. She draped her sweater over her Mother's shoulders to warm her up. She ordered Jeff to bring Mother a heat pack. She liked to take care of Mother, and she especially liked it that everyone could see her taking such good care of Mother. Maureen started to sing the first few notes of "When Irish eyes are smiling." No one joined in. It was uncomfortable, even for Maureen. The notes were false, she needed a chorus to back her up. Mercifully, Mother sang a few bars. Maureen was finally satisfied; she was a good daughter and everyone knew it.
Maureen noticed the rosary in Dad's hands as the hearse driver began to take the flowers from the rented coffin. Maureen watched her sister Maeve stare at that same rosary. Stern and cold, angry already, Maeve marched to the coffin. "What about the rosary?" Maureen asked her.
"It's all set," said Maeve.
"What do you mean its all set?"
"I mean its all set."
By this time the eldest sister Nuala joined the fray at the coffin. Mother stepped back a bit and smiled feebly toward the embarrassed crowd of family and friends. The whispers of the three daughters grew louder and louder, their hissed shouts filling the sacred space.
"That rosary shouldn't leave the state, you can't take it with you to Wisconsin," Maureen cried in a shouted whisper.
"Mom said it should go to the oldest grandson, and that's my son," Maeve declared.
"No, I rescued it from the trash when Dad threw it away in the nursing home. None of you came to visit him as often as I did, it's mine," Nuala announced.
They all pulled at the rosary. Dad, eight days dead, sinews tight with rigor mortis, held on fiercely. They fought not for the value of the thing, it had none, neither real nor sentimental. The rosary was valuable because someone else wanted it. They fought so someone else would not get what they felt should be was theirs.
In a happier day Dad would have ended the tussle definitively. "Get the feckin' strap, I'll whup the three of yurs arses raw!" Father was Country Irish, and those were his daughters. His was not the Ireland of Yeats, Shaw and Joyce. Not Dublin, but the peat bogs of Kilkenny, a land of failed farms, hunger, liquor and violence. Patrick converted them a thousand years ago, but civilization was accepted only reluctantly, for an hour on Sunday. "When God made time he made plenty of it," Country Irish would say as they drank and fought and halfheartedly farmed the exhausted land. Sometimes the crack of the strap on flesh seemed the only way to keep the devil at bay.
In just a few hours, in a grey unmarked building, miles away from the crowd and the family, gas flames would hiss to life and Father's body would be consumed in a fiery furnace. His formaldehyde soaked flesh would be transformed into a cloyingly sweet smelling but toxic vapor that would drift out a narrow chimney, then slowly and expectantly inch towards heaven.
The daughters finally pried Dad's fingers apart. Maeve had the best hold, pulled the rosary away first, turned around and hid it in her purse. Nuala glared at her. Noticing that they were both distracted, Maureen quickly grabbed the wooden crucifix that decorated the inside of the coffin, hid it in her hands, then scurried back to the crowd, her theft unnoticed. Triumphantly, she told Jeff to hide the crucifix in her purse. The funeral was going well after all.

---
ends
Janet Kuypers
haiku 2/15/14


Tying up loose ends,
she paid bills, bought her son clothes.
Then she killed herself.

---
The Epicenter of Sin
C.L. Coffman
The house sat unremarkably at 600 O'Neill Street for some sixty years before it transformed into so much more. The original owner widowed at a young age, lost his only child shortly after, and became a hoarder. When he lost the ability to care for himself, he was forced to sell, but the seeds of looming depression were planted and fed the depravity that would soon live in the house. When the family first arrived, the house was painted a putrid yellow with awful red shutters. The yard was overgrown and the white stone garage looked as if it would collapse at any moment. Still, the peculiar family bought the property and began to renovate it. They turned it into a place that would become infamous, an epicenter of sin for a small city.
The family consisted of five. The mother should be canonized, she loved everyone with all her heart, yet was still driven slightly insane when left for a teenage babysitter. She took care of all who stayed under her roof, yet slept alone most nights in the master bedroom. The unambitious stepfather was once known as a brilliant mechanic but preferred cooking methamphetamine to working on automobiles and could rarely be found sleeping anywhere if he happened to be present. The wise-junkie-indigent uncle couldn't resist the spike and its sweet relief. He slept on an air mattress on the living room floor until he harpooned it chasing an invisible foe coming off an 80 hour meth binge. The oldest boy was considered a money hungry bastard who would do anything to turn a buck. He shared a small room with his younger brother until mustering up the courage to escape. Lastly, the youngest boy was a lunatic dope-head poet who didn't give a shit about material possessions and loved to gamble. Though this story isn't about them, without them there would be no story.
The house attracted all sorts but mostly fiends looking for some sort of a fix. It harbored runaways until they were ready to go home. You could hear anything from terms like hosing down the meat curtains or tenderizing the baby barrel to heated debates on politics, music, love and philosophy. You could always find someone willing to gamble on anything from cards to darts to foosball to all things conceivable. The lights were always on as someone was always awake and in most cases welcoming. Age wasn't a deterrent. The house catered to all, from honor students to a slovenly amputee biker chick. Those who managed to find the house found comfort in its lawlessness and will always remember it kindly.
After the family arrived, they sided the house grey with black shutters. They filled the yard with random junk and broken down cars. They killed the grass, and within a few years, the house began to radiate with a near visible pulsing tone of gluttony. There were always little ankle-biter dogs dragging strange oddities home, including the hindquarter of a deer, which the family marveled in watching the tiny dog drag home for nearly a week. In front of the house, you would find an assortment of vehicles on any given day, but a blue 1972 Impala with two curious bullet holes was always present. The dilapidated garage became a cook house and you could smell the crank brewing from a block away.
Walking inside was overwhelming for most. Some sort of commotion was always afoot and an unmistakable sense of uneasiness constantly threatened the delicate balance of the home. The house stunk of dog, stale smoke, and liquor, but it was masked at dinner time by the smell of the most delicious cooking many ever had the good fortune to eat. Each room in the house held similarities. They were generally clean but showed signs of violence, and you could find a TV, ashtray, drugs, drug paraphernalia, and copious amounts of pornography in all of them. Most who passed through were more amazed by the amount of porn than the casual lay about of pipes, needles or the pharmaceutical company like collection of prescription medications. The ominously sticky basement was equipped with a makeshift bar and held the most evidence of the carnage that took place in the house. It was not uncommon for the family to find random friends, and sometimes outright strangers, sleeping down there in the morning as that is where all nights, and in some cases, weeks ended.
The house saw countless law enforcement agencies pass through its doors over the years and even more criminals, yet no one was ever arrested there. Still, patrons of the house can be found in no less than ten different penitentiaries across the country, including Leavenworth. So many laughs were had, so many tears were shed, and so much blood was spilled there. Just like all curiosities the house faded away. The saintly mother passed. The stepfather was imprisoned. The indigent uncle got his shit together and made a little progress with his drug habit. The oldest boy blew town before things really got weird and tries to deny where he came from. The youngest boy went mad and spiraled downward. Today, the garage is gone, the house is a new color, and there is rarely anyone there. It has been years since I've been there but I will always remember it for what it was, a place without borders, where anything was possible, and judgment rarely passed.

---
The Old Railtrack
Samuel T. Franklin
Old railtrack sweating rust at sunset,
abandoned and broken and forgotten.
A strange sight in the city of trains,
like finding lilies growing in a ditch.
Sunfried asphalt broken in chunks.
Plywood in the windows of foreclosed houses,
shrieks of distant trains ghostcalling
through dark trees and the tunnel
that piped beneath the nameless tracks,
the concrete steps that led me down
into that cool chute beneath the earth
where shadows choked sunlight.
Where my flashlight lit
like a match in a cave
the graffitied and painted scrawlings
crawling all down that stone gullet,
where urban tattoos marked concrete
with rhymed names and accusations
and jungle-drawings of the monsters
that lurk on the edge of town,
the syringes and red eyes and rotten teeth.
Where quotes of dead poets
and shreds of cannibal longings
and half-finished prayers
were etched, offerings to a void
by unknown city souls, lonely roamers
drawn to the gleaming metal bones
rusting in the weeds,
where the world
and what lies beneath
blend together
in bitter harmony.

---
The Econlockhatchee River
Jeremy DaCruz
It was an unbearably hot summer in Orlando, with the temperature in the upper 90s. It was my first time back since I moved to Asheville, NC and I was there to see my old friend, Ben.
We drank some strong drink, then idly considered how to best occupy the rest of our day. Ben suggested we go down to the Econlockhatchee River to cool down. I assumed we would use a canoe, but then Ben bizarrely suggested getting a kiddie pool from Wal-Mart. In the huge, horrible store, a purgatory of endless aisles, Ben quickly set his sights on an air mattress, and I picked out a kiddie pool. Why didn't I notice that Ben didn't follow his own suggestion? Anyway, I bought some cheap beer and we were off.
Near the river, we started pumping up our unconventional vessels. My kiddie pool had a strange nozzle that made inflation difficult. After half an hour of work, the kiddie pool barely a third inflated, I suggested that we just share the air mattress. Ben, as the veteran, declared that the air mattress would indeed be able to hold both our weight and the beer.
People gave us strange looks. Two guys, one short and fat carrying cheap beer, the other tall and lanky toting an inflated air mattress. We walked barefoot on the gravel path, wincing as sharp rocks sent stings of pain through our feet. We dodged hanging moss and cypress trees, then crossed a small footbridge, eager to begin.
At the riverside, we flopped the air mattress into the water. The sky was darkened by an approaching storm; the river was a deep, dark, blue. We sat back to back, with the six pack wedged between us, water flowing over our hips. We shoved off and let the current take us.
The water was murky from recent rainfall, its surface completely opaque.
"Do you think there are alligators in this river?" I asked.
After a long pause, Ben replied, "Maybe?"
I took a swig of beer.
We floated along and caught up on each other's lives. I began rambling, as I often do, about the constant ups and downs of my love life, my recent move to North Carolina, and my family vacation to Ireland. Ben then imparted some sage advice about how to maintain long distance relationships as he had just returned from a summer in Bulgaria with the Presbyterians. The banks were sandy and lined with sagging trees. Our craft lilted along, and while the dark sky created a tunnel effect, we drifted towards our destination.
By the time we had reached the rope swing, a spot we always favored in the past, we only had two beers left and had taken to using the empty bottles as especially awkward, makeshift oars. I noticed that the waters had risen so high that the beach on the opposite bank was completely underwater. The darkened, swollen river had a post-apocalyptic aura, and we were piloting Noah's Ark with empty bottles of IceHouse.
We docked our air mattress against the riverbank and Ben, determined to use the rope swing, climbed ashore using the roots of a massive cypress. Just as I was about to do the same, with the rope swing dangling above me like a carrot on the end of a string, I heard splashing, turned my head, and saw a big scaly tail fling out from under the water. I scrambled much further ashore.
Normal watercraft, such as canoes, have no real problem with gator-infested water. Except we didn't have a normal watercraft.
After twenty minutes of staring intently at the water, we had convinced ourselves that the gator had moved on, boarded our air mattress and began to paddle across the river. Just after we got to the midpoint between the two shores, a gator's eyes popped above the water, then back below 5 feet in front of me. I shrieked Hail Maries, my Catholic faith surging. We thrashed, and Ben sputtered that alligators are shore predators. We flung ourselves ashore, and Ben climbed up first, then I followed, dragging the mattress with me.
Back on the path, which is within a few feet of the riverbank, Ben mused, "I don't know if this makes it better or worse, but that might have been one gator following us, or multiple gators." I was thankful to be back on a familiar trail that I knew would lead us to the parking lot.
We journeyed back to the car, over the bridge, hearts racing and nerves shot. Our lives, normally sequestered within the world of undergraduate academia, were just interrupted by something extraordinary. We lived lives oriented towards boosting one's resume, networking, and making perfectly mundane choices. We were fools, but many youthful decisions, fraught with danger, are misguided attempts at heroism. The heroic change the world, but fools become tragedies. We, not dead, arrived at the car feeling like heroes. We experienced the river. We were friends. We out-navigated alligators, sort of. We were convinced that day God protects fools, drunks, and children. We were all three. Well, maybe not drunks.

---
Red Clover
Todd McMurray
The car was a thing of menace and beauty, awaiting her return in the silence of a rain-scented evening. Its elegant components gave it surreal life. The chrome grill glared like the bared teeth of some mythical creature. Its quad headlamps were arachnid eyes, and the chassis tapered back into a pair of pointed fins, a monstrous metal bat. Pitch black, unmoving, her fantastic chariot sat. The night breeze whispered all around it.
Undressed, Miyuki stood before a second story window of the abandoned tenement, gazing out through the hazy, splintered pane at her beloved automobile below. It never failed to leave her breathless. Her nimble hands danced across the slopes and hollows of her body as she admired the machine's moonlit contours. Miyuki considered them not unlike her own: sleek, inviting... classic. In the glass, her translucent reflection coalesced with the very sight of it, and they were one. Porcelain skin and ebony iron. Throbbing heart and smoldering gears.
It had been ages. Miyuki and the car shared a sinister history, although to her it was merely deliverance. How many had she spirited away? Miyuki prowled her memory, a kittenish smile widening with each successive recollection. How many lovers had she pinned to the crimson leather of the backseat? How many had she ignited in lascivious throes, only to snuff them out like so many dripping candles? She was bewitching, a woman of many weapons, and chief among them was the black machine. The car was her armored world, her spider web. With it, she coaxed countless young girls to their unknowing demise. Misanthropes. Doe-eyed innocents. Thrill seekers. Hitchers. Miyuki had no "type," per se. Each one was a delicacy, and she referred to them as "morsels." Men held no fascination for her. She deemed them simple things, animals with crude designs for life that scarcely enticed her. Even their flavor in her mouth seemed superfluous. No, for Miyuki, the female form was ambrosia. Their musk at the height of passion was like nectar on her lips, and their blood-soaked bodies after were cakes adorned with a confectioner's flourish. Every kill was savory, and her precious vessel whisked her to and from each one, the only witness to Miyuki's maleficent deeds.
A pained, withering sound shook Miyuki from her entrancement, and she turned, expressionless, to face it. The decrepit room flickered in the halo of a single, large candle. Discarded articles of clothing threw long, misshapen shadows into the corners. Miyuki stepped into the center, her naked body wreathed in pale orange, and knelt to appraise her gruesome handiwork. Kate. This one had been young, but willing. The wild-eyed blonde had consented to having her wrists bound to her ankles, and the prospect had Miyuki swooning. She took great care in pleasuring her, then snapped like a viper on some hapless rodent. Now, the snow-white blankets Kate lay upon were a pyre of deepening pink. Miyuki had lacerated her abdomen in artful swaths that resembled, without question, a four-leaf clover. The image was, and always would be, Miyuki's obscure nom de plume. "Clover" was a nickname. However, its origin was the only memory Miyuki failed to pull from the howling recesses of her distant past. Try as she might, she could only recall an instance or two of its usage. Like her father whispering "my lucky little Clover" on the occasions he would crawl into bed with her, coarse fingers probing. Or oafish boys chanting "Bend over, Clover!" whenever they surrounded her in a bathroom stall after school. These remembrances, too, had become a soft blur as of late. It mattered not. Miyuki's bloody badge stood, her solemn signature on a message to no one in particular. She would not forget.
Kate was stirring, but to little avail. Life was leaving her. Gagged with her own lingerie, the muted murmurs of her fading pleas eventually ceased. Her once wild eyes mustered a confused glare at a genuflecting Miyuki, then rolled backwards into a milky gloss. Miyuki smiled with affection, stroking Kate's tousled locks, and placed a lingering kiss between the unfortunate girl's breasts. Then, as was her wont, Miyuki cradled the victim and recited her death poem:
Hush, child of sugar. Hush, child of spice.
Hush, child of libertine, earthly device.
From this world I take you. Cast unto the next.
In absence of Adam, let Eve go unchecked.
Argent and always, these wings I bestow.
Upon them, surrender to heavens unknown.
We meet but to part, for now must it be.
My shadowy steed cries a portent to me.
That long we may travel, of tethers bereft.
Your seraphs incarnate. Your saviors in death.
Miyuki rose like a phantom and hovered about the room in familiar, delicate measures. She collected each piece of scattered clothing and placed them in a drawstring garbage bag, opting to don only a black silken trench coat. It was her favorite, the fabric teasing her bare skin. The candy-red stilettos she wore had never come off. Lastly, the blade. Still it shimmered in the room's dying glow, streaked with Kate's final, futile essence. It slid with cold precision into Miyuki's left pocket. Then, as though a mother putting an infant to bed, she spared her erstwhile playmate a tender glance before extinguishing the candle. Miyuki exited without a sound.
Out and into the night, Miyuki slithered towards the car, her obsidian sentinel. She deposited her bag in its ample trunk, and paused to survey her domain. The desolate outskirts seemed at odds with the brilliant canopy of stars above them. They always had. Miyuki was well acquainted with them. Miles from any ears to hear, many a seduction had ended in this gothic hole of a place. This evening, however, she bade farewell to their crippled structures. Miyuki knew better than to remain in any one location for long, and stepped into the car. At a turn of the key, it aroused with a sonorous purr, sending a welcome sensation along the length of Miyuki's slender figure. She gripped the wheel and bit her lip, revving the engine in rhythmic bursts. Her past dwindled behind her as she accelerated into a lightless horizon. The car embraced her in a muscular hum, every inch of pavement yielding to its ominous frame. Miyuki cooed. There was only herself and the black machine. They were both insatiable.

---

---


The Vision
Patricia Hardesty
He sat there in his shiny new beamer on the side of this God forsaken road in the middle of the night thinking back over his life. The events that had led him here. Roman was a hard worker. A self-made man. He had endured ridicule and people telling him he would amount to nothing because he came from a poor family. So Roman had done the only thing he knew to do and that was excel in school. He learned everything, soaked it in like a sponge, found out he was good with numbers. In high-school he he pushed himself in calculus and algebra and football. His football team made it to state every year because of him. He landed a scholarship to college and left the minute he graduated and never looked back on this tiny black-hole of a town.
Twenty years he had been gone. Living the life everyone thought he would never have. He had a penthouse in the Village, a new BMW every year, beautiful women begging to be with him. He swore he would never come back. Never think of this place again, but two days ago, Old Man Gene, how he got his number Roman would never know, called him up out of the blue to tell him his mother had passed. Old Man Gene was still kicking. Roman remembered him being old when he was a kid, sitting out front of the local barber shop everyday proclaiming to see the end of the world. Everyone thought he was crazy of course, but a few times he had been dead on when telling someone they were going to die. He had told Roman over the phone that he had told Jeanie she needed to get to the doctor, that she was going to have a heart-attack, but she wouldn't listen and now he was having to call Roman with the bad news.
So, here he was. He had to follow his GPS to get back here. He had shoved the memories down so far; he couldn't even remember how to get here anymore. The sexy voice had led him down this strange back road in the middle of the night with fog rolling in all around him. Then, about three miles down the road his GPS had given a guttural choke and died, then his car did the same. So, now he was stuck. Thinking back over the conversation with Gene, Roman was pretty sure he remembered him telling him something about not coming at night. Maybe he should have listened. Good one Roman, now you're going to start listening to an old man who by all rights should be pushing up daisies himself by now.
Shaking it off Roman got out and decided to walk back to the main road. Someone might come by and see him and give him a ride or at the very least, he could get cell service and call.
Roman was walking and thinking about how he should have just stayed in New York, he never should have come back. Besides, Old man Gene had warned him. Laughing at that thought, of listening to an old cuck like Old Gene. The fog was starting to get thick. So dense in fact you could almost cut it with a knife. All of a sudden, Roman could hear what sounded like an old man laughing. He couldn't tell with the fog which direction it was coming from. It seemed to surround him. It was getting closer.
Roman began to run. Panic taking hold and rising up in his gut, cutting off his ability to breaths. Then, just as it had begun, the laughing stopped. Roman dropped to his knees and sucked in air. As he lay there wheezing he could suddenly hear a noise coming from up a head. The first thought in Romans mind was A Beast is coming to get me. I'm being punished for something. I'm going to die out here on this back road and no one is going to ever know. As he lay there thinking suck insane thoughts, he looked up in time to see head lights topping the slight hill just a head. Oh, thank God, it's a truck. Someone come to save me.
Standing up, Roman began to wave his arms frantically. As the truck neared and slowed down Roman ran up to the passenger side. Throwing open the door he dove into the cab and turned, "Please," Roman began, then noticed it was Old man Gene, "Gene, it's me Roman. Thank God it's you. My car broke down up a head about a mile, I was beginning to think I'd have to stay out here all night."
"Son," said Old man Gene, "I don't know who you are, but I'd be glad to give you a lift somewhere."
"Gene, it's me, Roman," as Roman was speaking, he noticed dark circles around Gene's eyes. A ghostly white face. It was Gene, the way he had remembered him, only more dead looking, "Gene, come on, this isn't the time for joking."
Gene didn't say another word, just put the truck into drive and slowly started moving. Roman sat back for a few seconds, then leaned forward, "my car should be up here just a few more minutes. If you don't mind stopping I need to grab a few things out of it and make sure it's locked up. Not that anyone should bother it out here, but I like to take pre-cautions."
They drove on for several minutes. Where Roman's car should have been there was nothing. Panic beginning to rise up and choke off his breathing again Roman said, "Wait Gene, wait! My car should have been back there. There is no possible way that my car is gone. I just left it a few minutes before you showed up. Please Gene, go back."
"Son, there hasn't been a car out here on this road in a few years. The last one to come down this way veered off and crashed into the big oak just back there. Small scrap of a car, caught fire. By the time anyone got out here, they was pulling the driver out one piece at a time. Local boy, been gone for a while, coming back to see his mama. Roman was his name. Damn shame that."
"Gene, that's enough joking. I'm Roman. You called me to tell me my mama had passed. I just broke down-back there-by the old-oak." As he spoke and thought about what Gene had said, it hit him like a ton of bricks, "Gene, please, please go back."
An eerie, yellowish light began to glow from the dash board and Gene began laughing in a creepy, scary-movie kind of way.
"Sure son."As they approached the tree, Roman jumped out and ran over and looked down in the ditch. He could just make out the burned remains of a Beamer. Grabbing his head, Roman began to scream.
As the screaming stopped, Roman could hear the sound of a blinker blinking. Lifting his head up, he realized he was sitting in his car just outside of the diner on the outskirts of town. Backing up and parking in a spot, he turned off his car and dialed Genes number. A woman answered on the other end.
"Hello."
"Yes, this is Roman, I'm looking for Gene. He called me the other day about my mom. I need to speak to him if he is available."
"Sir, I don't know who you are, or what kind of sick joke your trying to pull, but my father passed away three years ago. I suggest you find someone else to prank."
Roman sat there staring at his phone. An odd sensation creeping through his body causing the hairs on the back of his neck to stand on end. Gene had somehow, even in death came through and showed Roman a vision. Keeping him from a fiery death.
"Thank you Gene."
Roman stayed the night in the hotel attached to the diner and the next morning found a different way into town. Once there, he did find out that his mother, Jeanie had died from a heart-attack a few days prior, but how had he found out? No one knew to call him nor did they have his number.
"Let's just say I had a vision from the other side."

---
Crazy Apple Lady
Katie M Little
It's not my fault I drive a big car. still pretend I drive a small single-person's car, squeezing down near impossible back alleys, reversing into shoebox-sized car spaces...
But here I am, parody of the modern day suburban mother, driving my huge, ozone depleting, nitrogen oxide emitting, four wheel drive to the supermarket and back. There are practical reasons of course - I do share it with my husband who runs a photography adventure tour business, but I won't bore you with the details.
The only thing you need to know is that it's big and white and shiny and when I drove it for the first time I could feel the HATE from other drivers.
On the day in question I wasn't expecting to totally loose my shit, but I did have a deadline to meet, I had to get Tom to the set of 'A Place To Call Home'.
I'd allowed two hours for a journey that was supposed to take one, avoided peak hour, and packed snacks to eat on the way - nothing worse than having low blood sugar in Sydney traffic - in other words, I'd done all the right things.
In my bag was a perfect big red organic apple. I'd been looking forward to eating it all day. I'd actually smuggled it out of the house under a tea towel so the kids wouldn't get it. It was mine and I took the time to polish it lovingly as I drove calmly following the sat nav's directions. Tom was in the front seat beside me, we were in a good mood, like Thelma and Louise, setting off together on an adventure. This was a fun job, we were going to stay the night together at a motel in Wilberforce...
Thank God Thelma and Louise didn't have sat nav, that's all I can say.
It would have been a completely different movie, the female robot voice constantly talking over the top of them:
'At the next roundabout, take the second exit. ... At the next roundabout, take the second exit.'
Louise would have been shouting at it well before they'd left Arkansas, 'Yes just SHUT UP! We know! Just go straight though the fucking roundabout! We get it! Can't you stop it from speaking??! How do you STOP IT FROM SPEAKING???'
As they tore across the dirt of the Grand Canyon: 'Please perform a U-Turn... Recalculating... Please perform a U-Turn... Recalculating...' I'd drive my car off a cliff too.
The sat nav told me to turn right at the next intersection but I couldn't because there were about 3 million cars waiting to turn already. I slowed beside them to a crawl and put my indicator on, someone would let me in, surely, that's what I would do, that's what a normal person would do if they saw a driver struggling in unfamiliar territory, lost on a tangle of motorway intersections...
But not if that driver was a woman in a big white shiny four wheel drive - it was like the gates of hell opened - road rage that had been compressed for decades spewed to the surface and erupted - head shaking turned into horn beeping, a truck driving past three lanes away blared a long enraged howl from it's air horn as it thundered down the motorway.
Stupidly I put down my window and put my hand out. When the light turned green the person I had pulled up beside would let me in. This was how society worked... wasn't it?
No.
I turned to look at the last driver, 'Hah! Stupid sat nav!' I called out the window. He had his windows up but inside he was clearly shouting like I was his ex-wife. I took a bite of my apple, and I was crushed - it was soft! I hate that. I hate soft apples. The man in the car was going berzerk, his eyes were full of hatred at me, for what?
My beautiful apple - I chewed on the pulpy mush. So... unsatisfying...and I snapped. It hit me that the angry man was not going to let me in, and the rest of the 3 million angry men behind him, they were going to set an example of me - I felt like a small dog who'd just crapped on the carpet in front of his owner.
But I was not a chihuahua.
The apple hit the windscreen and exploded. The man instinctively repelled from the impact, his face turned to shock; his eyebrows went up and his mouth opened into a circle.
'Mum!' gasped Tom. I panicked.
'Oh shit,' I thought, 'What have I done?' I slammed my foot on the accelerator and took off with a squeal of smoking rubber. The blood was pumping through my veins. The car and the driver were left far behind but now I could hear a new threat, a helicopter, somewhere above me, and then... sirens. 'Oh God,' I thought, 'A traffic chopper...'
I could already hear Vic Lorusso, 'Police are chasing a big white shiny four wheel drive after the driver, a suburban mother, was allegedly seen discharging some kind of weapon before surprised onlookers...' I was going to be on the nightly news. They probably had it all on camera! The angry man probably had a fucking dash cam - I'd be on COPS and mothers would be playing Crazy Apple Lady on YouTube in the playground forever.
'Fuck!' I took a turnoff towards a shopping centre, I would drive into the multi-storey car park to hide and wait til the chopper went over, then I'd take the back roads to Wilberforce. Make sure I didn't drive near any cliffs.
I looked at Tom to make sure he was okay, he took my hand as we bounced over a speed hump. 'Don't turn back Mum, let's just keep going...' he said, 'Go!'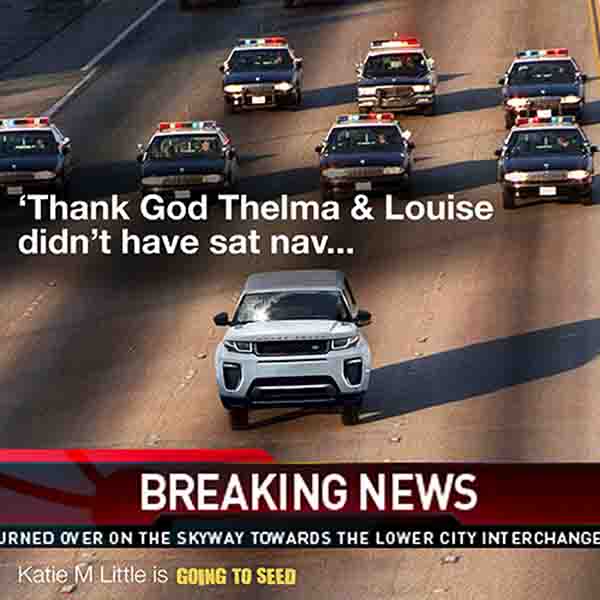 ---
Night Play
Robert Beveridge
the ashes cool, fade, rain
down on the spectators
as hands from the unseen
balcony flick lit cigarettes
in a parody of disgust
on stage the actors
gratify one another
with hollow words,
a touch never meaning,
a lie never faked
after the act
the people
walk home in the drizzle
the actors ignored
lie bleeding in the dust

Robert Beveridge short bio
Robert Beveridge makes noise (xterminal.bandcamp.com) and writes poetry just outside Cleveland, OH. Recent/upcoming appearances in Chiron Review, Zombie Logic Review, and The Literateur, among others.

---
Paper
Robert Beveridge
For Tanya Frances Biondi
I cannot bring myself to burn
the last of your writings. The poems
and letters already fill
a small ashtray. Your words
now grey and lighter
than the wind that scatters them.

Robert Beveridge short bio
Robert Beveridge makes noise (xterminal.bandcamp.com) and writes poetry just outside Cleveland, OH. Recent/upcoming appearances in Chiron Review, Zombie Logic Review, and The Literateur, among others.

---
Separate
Robert Beveridge
We move in circles, stars
in different spirals of a galaxy
centered on a hole so black
it draws in not only light
but pain, lust, insanity.
There is no relief from this compulsion
that is not temporary—the drugs,
the liquor, the nicotine, the sex.
We feel our hair—no, we feel
its very follicles—pulled
towards the center, whatever
our intention, however beaten
or ugly or famished we may
find ourselves. And while we
my yearn for oblivion, the pull,
the ever-present pull, commands
and we obey.

Robert Beveridge short bio
Robert Beveridge makes noise (xterminal.bandcamp.com) and writes poetry just outside Cleveland, OH. Recent/upcoming appearances in Chiron Review, Zombie Logic Review, and The Literateur, among others.

---
Escape
Cynthia A. DiTaranto
I set the timer for fifteen minutes and forced myself to feign reading until the shrill startled me. The dim of dusk made it difficult to see clearly. Yes, they were there. The sign that we had agreed upon was out there. The wind was mild but a chill ran through me. I pulled my Pashmina shawl tighter and walked to the sand dunes of my private beach. The messenger was hiding in the shadows somewhere close watching to be sure the communication was received. An anonymous courier safeguarded against any implication.
I stood staring. Pink aquatic shoes stuck on the wooden sand dune fence would not mean anything to someone else. They could have been forgotten or left to dry but who would assume that like a hobo's symbolic language they revealed so much to me. As previously decided I did not hesitate but walked gingerly past the forsaken shoes continuing to the edge of the sea as if I had meant to go for a nighttime stroll all along. We shared so many memories. She would have done the same for me.
We were best friends ever since childhood. Then she was swept off her feet by her sociopathic but wealthy husband. He was older, more mature she would say, excusing much of his behavior and even more so when she became pregnant. No longer did we meet up for lunch. When I called there was always an appointment but I knew that was not true. His control and abuse intensified until she had reached her limit.
The taxi door opened and she fell into my arms on the front porch. The air was tinged with salt from the ocean breeze but the salinity from her profuse tears was far more. Her busted lip resulted from her threatening to leave with Sarah. He gave her an ultimatum. Go at once, alone or else he would frame her to make it look like she was a murderess. With his contacts, they both knew he was capable of this and more.
We stayed up night after night plotting. He was not the only one with connections. We found someone who knew someone who could get them fake passports. At first it would look as if Sarah had been kidnapped by strangers. That would give them some time to make their getaway. If they could make it to South America they could start a new life. Arrangements for a rental car without paperwork had been made as well as the use of a private plane that could land on an abandoned air strip in Chile pretending to need an emergency landing site. Two escape routes gave them some much needed security. They could disappear in Santiago amongst its seven million residents.
The day that seemed never to arrive, came so quickly. Every move was timed and planned to be executed without a flaw. If something went wrong they would have to abandon their attempt. We knew that her husband would be out of town on business. Sarah's regular driver would be distracted by an unexpected minor accident involving his car. The underground group that offered assistance in such extreme situations would be waiting at the ballet studio pretending to be the replacement chauffer. They would exit through the back and then deliver Sarah to her mother. The final escape was in their hands.
At this point I had no role to play. The moves were already in motion and I was left to wait biting my nails with anticipation and worry. The more time that lapsed without any word the better. I attempted to watch TV but ended up flicking through the channels. Had they said the word "ballet school"? I used the back arrow on the remote to return to the news. Police cars were surrounding a building and girls all with their hair in buns and wearing dance attire were congregated on the lawn. "Early this evening a student was kidnapped from this studio. If anyone has any information that would help our investigation please contact the following number." So, they had been successful so far.
When I saw the sign I knew they were on their way. One shoe meant that Sarah's capture was unsuccessful and my friend was forced to leave alone. But there were two. If the toes were pointing down they were traveling by car. But they were pointing skyward. I looked up into the endless expanse knowing that they would be safe.

Cynthia A. DiTaranto Bio
Cynthia A. DiTaranto has self-published two color-illustrated children's books. She has been published in Narrative Northeast Literary and Art Review, Goldfinch Literary Journal and various goat journals. She is a member of NJ's Women Who Write and is a former volunteer at her local battered women's shelter.

---

---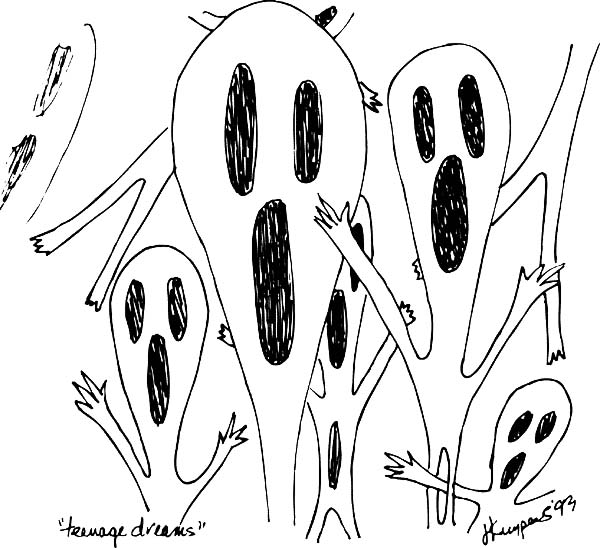 Hunting Ghosts
James Wade
You don't have to die to become a ghost.
Before entering the rundown, slum-like building, I glance again at my watch, and time taunts me with the inevitability of its passing. I will do this again, approximately 110 times, before I eventually drift off to what passes for sleep in the 21st century. But for now, I try to focus on the task at hand.
The smell, even in the hallway of the building, is strong enough to bring questions— not just of its origins, but of its very existence. The odor solicits heartfelt ruminations of the world we live in, and how anyone or anything could survive in a place where smells like this are permitted to subsist. The already-low ceiling is sagging under the weight of a cheap, plastic fixture housing burned-out fluorescent bulbs. My hand moves toward the door knob, and a lengthy piece of the tube lighting flickers on for a moment, as if using some stored away strength to reach out—perhaps to warn me of impending doom, or maybe just to beg me not to release the stench. My nose finds it hard to argue with the latter. If the miasma of mortality and depression that surrounds this job is closing the lid on my coffin, then surely this soul-rotting smell will hammer in the nails.
I usually forgo the traditional Vicks under my nose, because I read once that it posed a risk of lung irritation, and with decades of dedicated tobacco use on my resume, I doubt my need for help in that particular department. Besides, I can usually handle the fetor of decay I often come across during these investigations. But this foulness is a special breed, so I coat my nostrils with the slick, pungent VapoRub, and turn the knob.
The door creaks open, awkward and unsure, as if it has been out of practice for months and is nervous to perform. The floor is covered in cheap carpet that has grown hard and coarse— forgetting what it means to be soft, or that it ever was. The faded, floral-marked sheets of paper on the walls are cracked and peeled in so many places, they appear to be making an escape attempt. The walls themselves, now partially exposed, leave crevices where they are pulling away from the stained and drooping ceiling, as though they are embarrassed to have stayed so long and were also hoping to sneak away quietly. The space is mercifully small. I open my bag and began in the living room.
The furniture, a hodgepodge collection spanning multiple color pallets and decades of style, is arranged in a semi-circle around the only bare spot in the room. Rectangular divots and some tears in the carpet suggest a wooden television-box may have once held court in the empty space. Two pictures hang above the phantom TV's abdicated throne. The first is an old photograph, perhaps of a husband and wife. The man, in coveralls, stands unsmiling, arm begrudgingly slung around the neck of the woman in a dress that could be any color but black. She looks nervous, but proper. In contrast, the color in the second photo leaps off the wall— so that the little boy and the swing are, together, a reflection of joy that cannot otherwise exist in this room, or this apartment, or this life. Across the bottom of the picture, near the base of the tree that showers the child with autumn leaves, is the name of whatever vaguely-familiar company produced the frame and placed the stock image inside. I remove the black and white picture and let it slide into the bag. I leave the reprinted boy.
I lift the couch cushions, exposing a series of stains which cover the fabric in a variety of sequences and patterns, like something at the modern art museum. There is some loose change, which I bag, and a handful of dead insects, which I do not. I notice there is only one couch pillow. It does not match the couch. The ghost of the man who once bought this sad apartment appears to be more a slob than a hoarder— though the latter may have made my job easier. I need proof, proof that an old man whose neighbors described him as "friendly, but quiet," existed more than just in the flesh.
The flesh, once you're dead, isn't good enough. We need bank statements, family members, Facebook pages. Your memories won't cut it, unless they're documented, or unless other people can tell the stories now that you're gone. It's a curious thing when a person has experienced death, the most human experience of all, and I am left to prove they lived.
I check my watch, a reward for having waited at least ten minutes since the last time. I realize I have to move quickly through the rest of the apartment if I want to avoid the spirit-consuming misery of rush hour traffic. I begin to see myself flicker, a ghost in the making. I shake the feeling like it's a spider crawling up my arm, and pick up a crumpled envelope with an address that isn't this one. I drop it into the bag anyway.
The kitchen holds little respite from the desolate feeling of the front room. While the other was lonely, this galley-style bastion of bacteria is quite literally crawling with unwanted guests. They have, no doubt, been lured by the appeal of rotting Chinese food, molding pizza crusts, and spoiled milk. Bags of trash are stacked in front of the stove, which appears to have been relieved of its duties long ago. I pull open the drawers and cabinets, sending the bugs scurrying behind appliances and into the walls. I bag a rewards punch-card from a diner I passed on my way to the building, but nothing among the pens and plasticware gives me a name.
The refrigerator was once white, years later yellow, and is now mostly brown— except for the dried, sticky streaks of who-knows that decorate the door. It looks as though the once-liquid substance, some sort of juice perhaps, had been in a race toward the floor when time suddenly stopped, forever preserving the moment. The smell seems to be strongest near the refrigerator. With all the expediency of a man agreeing to a colonoscopy, I open the door. All the Vicks in the world could not keep me from slamming it shut again.
I retreat into the bedroom, which is made so by the twin mattress shoved into the corner. There are no sheets, but the mystery of the second couch pillow is solved. I put a cigarette between my lips, remember seeing the 'no smoking' sign in the hallway, and then lite it anyway. Somehow the nicotine mixes well with the toxins of ghost-hunting. Cancer hanging from my mouth, I rifle through the closet. More food, more roaches, and clothes that, while entire generations had passed, remain untouched. The hands on my watch remind me that the clock is ticking for all of us.
The bathroom is cramped, even for such a compact apartment. The toilet lid is down, and I dare not upset that status quo. There is no shower curtain, but the rusted rings hanging from the bare rod suggest this has not always been the case. The truth in such a suggestion is not unique, but rather a standard in the industry. There are always these tokens of a life once lived, serving as reminders that things were different for these lost souls, before the world and all the people in it decided to leave them behind.
My bag is too light, in both pounds and importance, when the lost becomes the found. Behind the cracked mirror, in a dust-covered medicine cabinet, are two plastic pill bottles with the same name and address. This address. I call it in, and just like that, the body of the ghost— currently in a swollen state at the county morgue, and found only when the security guard investigated complaints of an awful smell— becomes Mr. Waldo Simon, 1804 Martinsville Rd, Apt #1206.
I use the dying end of my cigarette to give life to another. My task is complete. The name will be run through the system, medical and financial records will be pulled, and once it's verified that the old man existed, the case will move on to another investigator who will try to track down his next of kin. As I sit, chain smoking in what had, only hours earlier, been Mr. Simon's tomb, I think about this life we believe is our own— this shadow of a whisper. The hands on my watch coldly inform me I will not beat the traffic. To get back to the office I will have to sacrifice more of the one thing we all want more of in the end.
When I began this job, I always expected, or at least hoped, to find evidence of a life well-lived: a photograph taken at a large family reunion, letters from a girl who wrote every day during the war, trophies from a bowling league, or the recipe for a pecan pie that won the blue ribbon four years in a row. But those lives rarely produce ghosts, as they are the ones not forgotten. It would be nice though, at least once, to find those things, to see what they are surrounded by, so that I might change my own fading future. Because the worst part of ghost-hunting, is how familiar everything seems to me— even after I'm home. You don't have to die to become a ghost; you just have to keep breathing. The world will do the rest.

---

---


24 hours is a long time
Stephen Daniels
Walking through a crowded town centre
in May, I saw a bird lying by the roadside.
Its body was still, but its beak opened
and closed, rhythmically. It lifted its head, asking
for help. On close inspection it was clear this bird
had a broken left wing. It moved freely,
but it's integrity was questionable.
Bizarrely, the bird's right wing
was completely separated from its body.
The left wing feathers had abandoned the bird
and were strewn across the severed right.
As though claiming they belonged to it.
To me, it was clear these were left wing feathers.
Being a man of principles and not wanting
too much fuss. I placed the bird back down
on the curb, hoping that the right wing
might re-attach itself. Develop a conscience
for the now useless form it was leaving behind,
or that the left wing feathers would realise their errors
and re-join their wing, but neither happened.
I spent the morning watching the left wing feathers
climb all over the right, only to be pushed off.
That afternoon, other bird's wings
made their way towards the bird.
With their foreign feathers and exotic structures
they tried to attach themselves. They wanted to help.
The bird shook furiously and refused them.
That evening the bird died. The wings lived on,
the right wing took over, flapping away
at any that came near the bird.
The left wing occasionally twitched
but without support, took to watching.
Overnight the bird began to decay and rot.

Stephen Daniels short bio
Stephen Daniels is the editor of Amaryllis Poetry (www.amaryllispoetry.co.uk) and the Secretary for Poetry Swindon. His poetry has been published in various magazines and websites, including The Interpreter's House, Ink Sweat & Tears, And Other Poems, Your One Phone Call. You can find out more at www.stephenkirkdaniels.com.

---
Epidemic
Hong Nguyen-Sears
I'd like to let you dissect me. I've come to the conclusion that my feelings are too difficult to explain and too dangerous to set in skin (my skin).
Wait, parenthetical: my skin. I am told that this is part of my trouble: not taking ownership of my actions. Let me be clear: I am hurting myself. Maybe I have hurt myself but this is beyond adolescent self-harm. Write the book about the grown woman who tortures herself and those she loves because of actions she cannot own.
Yes, I am an adult. I have been chased for years by the ghosts of scars. For a while, I thought I was free of them but they've reappeared in lines. You're never free. I can show you.
However, I must warn you that the demonstration will destroy you. The scars will crawl under your skin without permission. I'll infect you, like I was infected. All my friends do it, now my biographer will do it. I'm sorry, now my audience will do it.
And it is pain. Relentless, loud, itching
Burningitchinginsistentbeginningwithbeadsofbloodlikecursedperspirationfromasquashyou've peeled the skin off likechopchop,likescritchscrach slice, likebrightredmarkslikeyeslikesomethingiswaitingtogetoutofyouwhatcrueltyitistoholditallinwhenthosecantakeitallawayandgiveyoua box for your noise.
Well, a thought's come: giving it to you, my story, is passing responsibility. Maybe I am incapable of ownership.
I take it all back. Shoo, now. You can study me when the deed to my head comes back. Ha! Suffer for your sentences! Go now, alright? I'm calling a quarantine. I'm locking the doors.
But—it's too late. Well, pick your poison, my friend. You mustn't carry it beyond us. It's a disease, don't you know. I have other things than paper. Here: tweezers, paperclips, I like this. There's always the conventional razor. You can borrow mine. Don't give it back. I think you're my ticket out. Keep the razor as a thanks.

---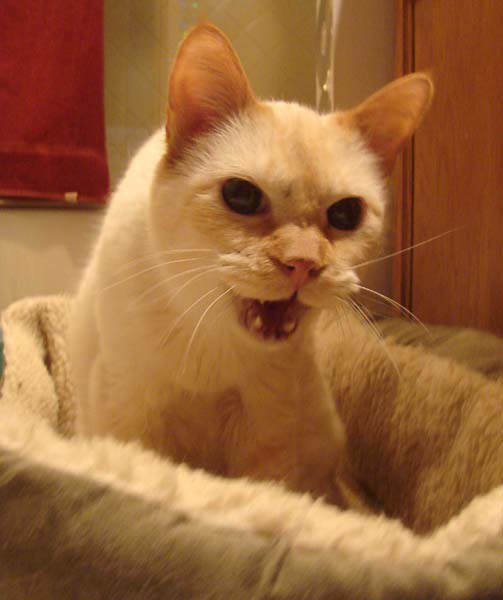 Buried Treasure
I<>Lisa Gray
"I tell you mate! It's missing!"
Jock's voice hit a hysterical note.
Pete eyed him sceptically.
"Drawers and drawers of jewellery! Real treasure! Gone!" Jock went on.
"Maybe the old bat has sold it!" said Pete.
"No way!" said Jock. "The old woman hasn't the marbles to do that! She's too forgetful. That's the reason I moved out! It was only a matter of time before she forgot to switch off the cooker. And I'd have been cremated before my time!"
"I thought it was the cat that drove you out!" laughed Pete.
Jock glared at him. It was that damn animal, that had always lain on top of the jewellery cabinets, hissing and continually attacking him, that had made him leave his lodgings before he had completed his plan to slowly remove the old girl's jewellery bit by bit. He'd hated that cat but he hadn't said so to the old woman. She was devoted to it.
"She looks after me and I look after her!" she'd said to Jock, the first day he'd moved in.
]p He was glad he hadn't seen the wretched animal, (What was its name?) when he'd gone round to see the old dear six months later. He'd been free to help himself to some of her treasure.
Except the treasure was gone.
No small cabinets with boxes of gold rings, necklaces, bangles and earrings.
No cabinets.
Just a blank space where they'd stood.
"You should have asked the old girl where the stuff was," said Pete.
"I did!" said Jock.
"And what did she say?" said Pete, curious for the first time.
"She just smiled, winked and said, "Buried Treasure."
"You mean she's buried it!" said Pete.
His voice was more shocked than even he had realised.
"God, the old bat's dementia must really have taken hold! Well, I guess that's that, as far as your grand plan to relieve the old dear of her jewellery is concerned."
Jock glared at his mate. He knew Pete had never thought much of his plans to take up lodgings with rich, elderly women and make a fast buck out of them.
"Too many dangers, mate," he'd said. "Relatives. Visitors. Pets. Involvement."
That's why Jock had done his research. Followed the van he knew delivered jewellery for months. Watched out for old biddies that answered the doors. And kept out an eye for the "Room to let" ads in newspapers, on-line or in house windows.
Yes, he'd done his research thoroughly. And it had paid off. He'd known that when he'd see the four small cabinets crammed full of gold jewellery in the old bat's bedroom.
There'd only been one problem.
The cat.
The pesky animal sat guard on top of the small cabinets day and night. Like some sentinel serpent guarding treasure.
He'd never liked cats. As soon as one tried to jump up on him he developed a phobia of fear that he couldn't quite understand.
"Maybe it's a throw-back to a previous life!" Pete had joked when he'd once been foolish enough to confess to him.
"Yeah, right!" said Jock, wishing he hadn't revealed his weakness.
Still he often wondered where his irrational fear had come from.
"Not necessarily," said Jock.
"What do you mean?" said Pete.
He was used to Jock's stubbornness but surely even Jock could see his grand plan was as dead as a Dodo.
Jock contemplated telling Pete what he planned but then thought better of it. After all, if he found the treasure, he would have it all to himself.
"Maybe I can find out where it is!" said Jock.
"And how do you propose to do that?" said Pete.
"I'm not sure," said Jock, though he knew exactly what he'd planned.
Break into the old bat's house at night. Rummage round. Find any clues to where she'd buried the treasure. Dig it up. Part from Pete. And sally off to South America.
"Remember what I said about involvement," warned Pete. He'd always thought Jock was too stubborn. Too fixed in his ideas. In this job you needed flexibility. You had to know when to move on. He, Pete, was already contemplating the next way to make a buck.
It was late that night that Jock found the jewellery cabinets. The old dear had put them in the garage. Jock pulled open a drawer excitedly aware the old lady wouldn't hear him. Wicker cabinets made no noise on opening. He knew she'd had bought wicker cabinets so she'd be able to move them. Besides which the old dear was fast asleep upstairs.
The drawer was empty. Shock registered on Jock's face. He began frantically pulling open the other drawers. Nothing. All empty. It was only as he opened the last drawer, silently cursing the old bat, that he saw the grubby piece of paper.
Probably one of the jewellery receipts, thought Jock.
But it wasn't a receipt.
It was a map. An aphid apology for a map. Like some spider had viewed the back garden and decided to draw a plan. The only interesting bit on it was the cross. Jock wondered if the spider was buried there. Until he read the writing.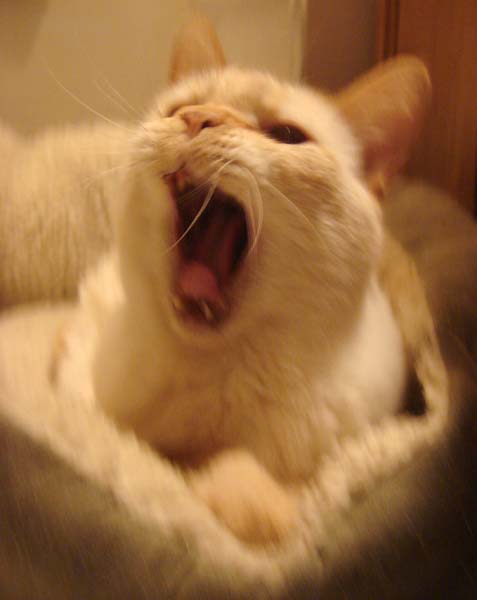 For right beside the spidery cross were the words.
"Buried Treasure."
The old girl had buried the jewellery and made a map so she wouldn't forget where it was!
Jock looked around the garage. He retrieved a spade he saw propping up the far wall and hurried out to the garden, clutching the grubby map in his hand.
He shone the pocket torch he always carried on the map and made his way down the long, narrow garden till he reached the large cherry tree at the bottom.
This is it! he thought. This is where the silly old bat buried the treasure!
All he had to do was dig it up!
He started digging feverishly till his spade hit metal. The clanging sound sent him into a delirium of digging.
Of course! The old bat had buried the jewellery in some sort of metal to keep it safe! His excitement accelerated as the top of it shone through the sliver of earth left on top. He scrabbled with his hands to remove the last vestiges of damp, brown soil that covered it.
And now to open it. Scenes of South America surfaced in his brain. No more neighbourhood research. No more drab lodgings. No more daft old biddies.
No more𔄤𔄤𔄤𔄤𔄤𔄤𔄤𔄤𔄤𔄤𔄤𔄤𔄤𔄤.
He lifted the lid of the old tin box.
And recoiled in disbelief.
Lying stretched out in the same pose she'd adopted in life was that darned cat. (If only he could remember its name.) So that's what had happened to it. It had died and that daft old biddie had buried it in the garden.
But the treasure? The gold. The jewels. Where were they?
He had to lift the tin. See what was buried underneath.
He felt a slimy sickness of soul as he reached forward to lift the tin. Something he couldn't quite explain.
It's only a damn cat, he told himself. A dead cat. What harm could it do to him?
His hands had almost touched the top of the tin when something stopped him. Something had fluttered like a feather down on to the top of the dead cat's body and come to rest on its outstretched body. It was the map. The map he'd discarded on the ground before he'd started digging.
He looked at the shaky writing on the map and the words "Buried Treasure".
He needed to remember something. Why couldn't he remember? Don't say dementia was setting in. He shook his head in denial. All he needed was something to knock some sense into him.
He looked up. As if for inspiration. That's when he saw her. Standing there. In her long high-necked nightgown, her grey hair blowing back from her face like some saviour, her hands clasped tightly around the top of the wicker cabinet
"She looked after me. And I look after her!" was all she said as she lifted the small wicker cabinet and swung it violently at Jock, with a strength Jock would never have suspected she had.
It was only as he fell on top of that terrible tin and his face touched the frightful fur of that feline body that he remembered. Remembered. The cat's name.
Treasure. The bloody cat was called Treasure! The map was so the old biddie could remember where she'd buried her pet!
As his body hit the tin, it slid sideways and the body of the cat rolled on top of him. Its fur filled his mouth and the sickening stench of the animal suffocated him. Jock felt the paralysis of fear. But not before he'd seen what had been wrapped in cloth underneath the tin. The dislodged tin had pulled away the edges of the cloth and from its folds there had been a tantalising twinkle of what the cat had guarded in life and now in death.
He'd been right all along. Treasure was here. But the knowledge didn't hearten him. For it was drowned out by the sound of the shovel. A shower of brown earth hit his face and filled his mouth, nose and ears.
Pete had been wrong. His phobia hadn't come from a previous life. It had come from this one. And now it was over. And what had he learned?
You couldn't trust anyone.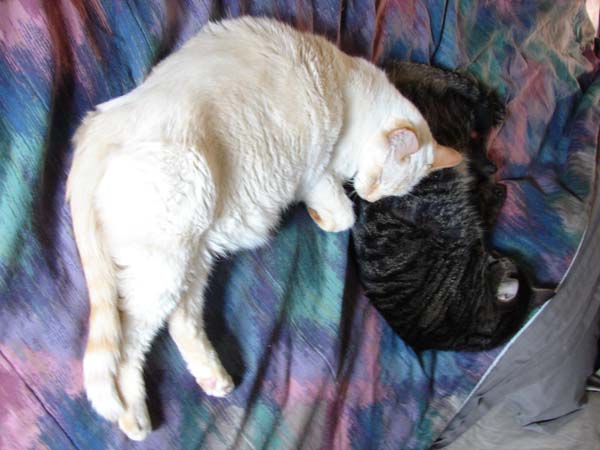 𔄤𔄤𔄤𔄤𔄤𔄤𔄤𔄤𔄤𔄤𔄤𔄤𔄤𔄤𔄤𔄤𔄤𔄤
"I just wondered if you needed any gardening done," said Pete.
He saw the suspicious look on the face of the old biddy at the door.
"It was my friend, Jock, who recommended me for the job," said Pete. "He used to lodge with you."
The old biddy's face crinkled into a smile.
"You must be Pete," she said. "He often used to talk about you."
She opened the door wider as if in invitation.
Pete stepped into the hallway. It was long with an open view through to the back garden.
"Such a nice man!" the old woman went on. "He's gone to a much better place!"
So Jock found the treasure after all, thought Pete. And didn't include him in his plans. The son of a bitch!
The old woman pulled him further into the hallway.
Pete stopped.
"A much better place?" he repeated.
"Yes. South America, he said."
The sod was sunning himself in South America. So much for his plan to dig up the old dame's treasure. He knew it had been a bad idea in the first place.
What was it he had said to Jock?
Relatives, visitors, pets, involvement.
The old biddy turned and looked at him.
"He took my cat with him!" she said.
Pete stopped dead.
"Your cat!"
"Yes! I didn't mind. In fact you could say I gave it to him! They'd formed such an attachment, you know."
Pete took a backward step nearer the front door.
Something was wrong. Pete would never have taken a cat. He hated cats. And in particular, he'd hated the old biddy's one.
He looked at the old woman. Had she got it wrong? Had she just forgotten where her cat was? A worse thought crossed his mind. Did she really have dementia?
Suddenly his gardening plan didn't seem such a good idea. He should have listened to his own advice.
"Are you looking to join him?" said the old woman.
"Join him?" repeated Pete weakly.
"In South America?"
The old lady's eyes had a piercing shrewdness.
"Oh, no," said Pete, hastily.
His back touched the front door. The cold shot of fresh air that slid up his spine was a welcome relief.
"Just as well," said the old woman. "You don't want to bury yourself down there."
A misty look crossed the old woman's eyes.
"I'm not sure how my cat will like it," she said.
Pete felt his legs go limp. His sweating hand reached backwards for the door handle.
"Your cat?" he repeated, like a needle stuck in some antique gramophone.
"My cat," she said.
The door handle gave way the same time as Pete's legs.
"Buried in South America," she went on as if she'd never heard Pete. "He looked after me and I looked after him, you know."
The door swung outwards and Pete tripped and fell down.
The cold air outside felt good.
"Still, I know Jock will look after him and he'll look after Jock. That man knew a treasure when he saw one. That was the name of my cat, you know!"
The old woman's cat was called Treasure!
Was? thought Pete. What did she mean by was?
She laughed as Pete scrambled to his feet and started moving backwards down the drive.
"Both buried!" she said.
An icy feeling almost paralysed Pete on the pavement.
Something was wrong. Jock wasn't in South America. And nor was the cat.
The old woman was waving something in her hand. Even from the end of the driveway, Pete could see the earth-stained piece of paper with the cross that marked the spot and the words written in spidery writing beside it.
The map! The old woman had the map. The map he'd last seen Jock holding!
How had she got it? Jock would never have given her it!
There was only one way Jock would have relinquished it.
And the one way sent Pete running up the street as fast as he could like some horrified hare, baying beagles at its backside.
The old woman screamed hysterically after him.
He tried to shut out the words.
But even through there was a rush of wind at his ears and he was putting as much distance between himself and the old woman as he could, silently vowing never to return to that house again, he still heard them.
Hissing on the wind. Like the sound of some cross cat.
"Buried treasure!" she screamed.
"Buried treasure."

---
Eating Hamburgers
Sabina Walser
"Two mushroom hamburgers, please," Alexandra says.
"Anything else?"
"No, that's it."
Alexandra's hands tremble as she fumbles with the money. She drops a dime. As she bends to pick it up, her hair falls in front of her face and she bumps into the person behind her. Then she drops her keys as she reaches for the bag of burgers.
Walking out of the greasy spoon carrying the brown paper bag in one arm, her car keys in the other, she feels hyper and self-conscious. Her normal rhythm is forced so that her arm carrying the bag feels heavy and obvious, while the other arm hangs stiffly. She walks like a teenage boy carrying his first box of condoms. Awkward, nervous, embarrassed—but charged: the potential shoots through her, her face is flushed.
In the car, she opens the window and the sunroof, starts the engine, and zips out of the parking lot. She drives too fast and too aggressively, changing the radio station often. When a Celine Dion song comes on, she punches in the cassette in the car stereo. The Beatles sing, plead—demand actually—"Why Don't We Do It in the Road." She rounds the corner, leaning towards the open window, her left hand on the wheel, the right shifting the stick easily. Her foot presses and releases the clutch swiftly. A Cool Driving Moment.
At a red light, a handsome, stylish 50-something man crosses the street, glances at her, but doesn't keep looking. Alexandra turns the volume down, then shakes her sunglasses off and squints into the brightness, ashamed that she wanted him to do a double-take, ashamed she doesn't measure up, ashamed that for a minute she felt like hot shit. She worries she'll reek of the grease from the burgers: dirty and smutty. She worries about sweat stains under her arms. She worries about the dampness between her legs, not that it would show, but she feels it.
Running yellow lights so that she won't be noticeably late, she thinks back to her dream about mushroom burgers, how there was little self-consciousness and no censorship in telling Dr. Engels the dream. A few years ago, she wouldn't have been able to say out loud the words she needed to describe the dream (like "juicy"). Hamburgers themselves were indulgent and excessive—reminiscent of an adolescent's appetite: huge, insatiable, unhealthy, pimple producing. Indecent.
Her dream involved Dr. Engels working at Burger King. That in itself was a ridiculous and embarrassing image, conjuring up a stupid oaf in a silly hat with a high-tech headset. Thankfully, in her dream the Burger King was a rustic diner in the country and Dr. Engels wore a clean white shirt with the sleeves rolled up. In the dream, she wanted to order a hamburger with mushrooms, but since Dr. Engels was working behind the counter she couldn't bring herself to order it. Her mother, on the other hand, did order a burger with mushrooms and threatened to order one for Alexandra if she didn't go up to the counter and do it herself. She obeyed but only ordered fries.
She can analyze the dream herself: although she allows herself to fulfill her wishes to a certain extent, she's still monitoring and limiting her true desires—someone else's opinion makes her hold back. She fears being judged. And not insignificantly, her mother gets what she, Alexandra, wants which is apparently her father, definitely her shrink, and seemingly, most men; but wanting the adoration of men is complicated by the fact that as a child she didn't understand she just didn't have the goods to compete with her beautiful, blond mother, despite Alexandra's frustrated, fruitless efforts. But for Alexandra it was progress that she even recounted the dream—and that she ordered the fries. She could've only had a glass of water, after all. Dr. Engels ended the session by saying her task at hand was getting what she wanted while being in his presence—with grease dripping from her chin, down her hands, onto her shirt—and face his reaction.
Obviously, a metaphor. She totally and completely understands how being so free in front of one's therapist so as not to worry about ordering, much less eating a messy mushroom hamburger, that that could signify an internal freedom. By not doing so, her super-ego restrictions are still in place.
She gets it. She's still uptight.
But she didn't know how that translated into her actual behavior in front of him. What would it entail to be in his office with metaphorical hamburger grease, what was that grease? Was it her sexuality in all its potentially messy, juicy forms? Her sexual feelings towards Dr. Engels? Or would it entail the emotional: crying uncontrollably, demanding the unreasonable, refusing to leave when time was up, slamming doors when she left?
She parks the car, noticing that thankfully she's two minutes late so she won't have to pass another patient with her dirty paper bag in the stairwell, or stink up his quaint waiting room. She walks with purpose, like a woman on a mission, up the stairs. Her flip flops, to her irritation and regret for having chosen them, announce her arrival as if she were a teenager, carefree, casual, coming in from the beach chewing gum. He stands in the doorway and immediately glances at the bag. They exchange hellos. Despite herself, she starts smiling, which she tries to hide by turning her back to him. But she can sense him watching her. She swiftly walks to her chair, cringing at the smell that follows her, and sits down. As he turns from closing the door and slowly moving to his chair opposite her, before he even sits down, before he can question the smell and the heat coming from the bag, she blurts, "I brought some hamburgers."
"Oh?" he says, slowly settling into his chair, looking at her.
"One's for you," she says. He doesn't respond.
Silence.
"Do you want one?" she asks, getting red in the face. The redness snakes up her neck, and not only to the apples of her cheeks, but she flushes all over. Hot from the inside out.
More silence.
Oh shit.
She wanted him to immediately lean over, gratefully take a burger and say, "Sure. That's exactly what I'm in the mood for. Pass the mustard." Instead, he says nothing and is obviously thinking over his options, stalling. The smell of the burgers hovers between them, like an awkward question hanging in the air. Her shame makes her scalp prickle. She interprets his silence as a heavy wall, with signs on it pronouncing Wrong, Over-the-Line, Inappropriate.
More silence.
She wants him to speak, to rescue her from this frantic, broiling shame. All that resolution, determination, that spirit and boldness she felt earlier is smoldering. Humiliation covers her like a heavy wet blanket. She's pissed off at herself for wearing such glaring red pants, for exposing her toes—it's too much.
Finally, he says carefully, slowly, "Why should I eat one?"
She hadn't even thought he might refuse. "You don't have to," she says. "It's just, um, I thought about my dream with the mushroom burger, remember? And you said I needed to be able to be in front of you with grease dripping onto my shirt. Do you remember?" She speaks with desperation, her voice rising, nearly hysterical, defensive. "I know it was a metaphor, but I wanted to test being in front of you with grease all over me, and I couldn't think of anything else, other than—um, other than really having hamburger grease on me."
He considers her answer, then says, "But you need to test that theory. I don't. I don't need to be in front of you with grease dripping down my chin." He is treading carefully, but also standing his ground. This is her thing, her need, her challenge, her investment. It is still therapy, not a date.
"I feel so stupid," she mumbles. Suddenly her thighs are fat and fleshy. She claps her arms across her chest to conceal her breasts. Through glazed eyes, she looks out the window at the lilac bushes, her hair half in her face. She knows, in other circumstances, all this heat, this shininess would be appropriate, a turn on. Here, it always sneaks up on her. Here, it feels cunning.
"What was that smile about when you walked in?" he asks.
"Nothing...I don't know... I guess, something about this plan, and well, my red pants. Oh, it's so obvious. I'm so obvious!"
"What's obvious?"
"Nothing. Never mind."
"Do you mean there's a connection between the hamburgers and the red pants?"
Silence.
"Why red pants today?" he presses.
"I don't know." The familiar fire shoots through her, above her groin somewhere, deep inside. She senses his gaze on her legs.
"Why the red pants?"
"I guess, I was thinking I might not be able to go through with buying hamburgers, so this was my back up."
"Your back up?"
"I don't know. Yes...To show you something..."
"Show me what?"
"I don't know...something about my sexuality."
"What about your sexuality?"
"That it's there! That I'm not just mousy and frigid. That some men—even if you don't—might actually desire me. You know, that I could finally provoke you, and you'd say, 'Ok, let's do it. Take your clothes off. Lie down on the couch.'"
He waits for a moment, until he says slowly, "I know your sexuality is there. And I have no doubt that other men desire you. But my job, as a therapist, is to be able to be your therapist for my entire life, and your entire life. I know you want to make love to me, that you want me to desire you, so that yes, in a fantasy, in Vancouver at a conference, we might fall into bed together, but in reality, my position as your therapist will never allow us to do that. It's not an option." He stops for a moment then resolutely he says, "Ever."
Instantly, a vivid image of them making love on a tacky bedspread in a Vancouver hotel flashes through her mind. She notices the pulse, just one quick, but distinct, pulse between her legs. Without fail, his saying the words "making love" provokes that sudden quiver. Years ago she denied it, or squeezed her thighs so that she could try to stifle it. Now she at least acknowledged it. Progress.
"So, how about the hamburgers?" he prods.
"I feel so obvious, so me! I'm so unsubtle."
"You've spent your whole life trying to be subtle. Don't feel stupid. You took a risk. Now see it through." He is smiling, amused.
"I can't."
"You can't?"
She waits for a few minutes, letting his words sink in, then finally says, "Okay... okay. Do you mind if I eat in here?" He doesn't answer but continues to look at her. "Do you?" she persists.
"Find out."
"You're not making this easy." He continues smiling. "This is so dumb. Your whole office smells." Her discomfort is palpable, it competes with the sweet, heavy smell of the burgers.
Dr. Engels shifts in his seat, crosses his legs. "Why did you bring them in today?"
"Because ... I don't know... Because... having hamburger grease all over me, you watching me eat this, it's embarrassing, and to get over being embarrassed, it seems important, something I can cross off, I can say I did it, move on. It took guts to do this, you know. I've never been so nervous in my life," she adds.
"Yes, but why today?"
"I don't know. Why not today? I thought I could do it," she says.
"So?"
"So, what?"
"What are you waiting for?" he asks.
"Okay." She pulls one of the warm, soft packages out of the bag. The rustling makes her self-conscious, like someone is watching her undress in a harsh unflattering light. Dr. Engels sinks back into his chair, uncrosses his legs, rests his feet on the ottoman, and closes his eyes: patient, listening, waiting. He isn't going to dissect or analyze this experience.
She unwraps the burger, which sits expectantly on her lap. The top bun is soft, smooth, the light brown of suede leather; the bottom bun has soaked up the moist juices. She takes a contained bite, not too big, but not too prissy either. With the napkin, she wipes her mouth: she'll eat the burger, but she isn't going to be a slob and get grease on her favorite black T-shirt. As she chews, she inspects the burger. Ian had often pointed out her weird habit of examining her food before she bit into it, how she carefully scrutinized any item of food before it entered her mouth. She glances at Dr. Engels to see if he observed this quirk of hers, but his eyes are still closed. On closer inspection of the burger, the flesh of the meat is soft, plump, pinkish. She also spots the small nub of a mushroom showing—slick, shiny, glistening. She tightens her grip so there is no chance anything unsightly would slip out, stain the carpet, expose a wetness. The burger is sweet and salty, sticky and messy: hot, moist, thick and juicy. The gravy from the mushrooms oozes. But her nervousness makes her mouth dry. She wants water. She licks her lips, wiping away any sauce that might have stayed on her lips. After each bite, she wipes her mouth. She doesn't know where to look and settles on the rug in front of her.
Dr. Engels does eventually open his eyes, after he's registered, perhaps digested, the fact that she's actually taking this risk. He smiles. There's no condescending sneer in his smile, no sense that this is inappropriate. Instead: a sense of relief—she's done it. More importantly, his look confirms for her that this is doable, the sky isn't falling, the floor isn't swallowing her up, there is no sentencing, no one pronouncing her unfit for the world, unfit for her therapist. Here she is, at 31, with a husband, a child, two university degrees behind her, doing one of the most mundane yet momentous things she's ever done—eating a hamburger in her therapist's office—and her therapist, her window to the world's reactions, merely watches and waits.
Towards the end of the burger, there's just bun with a light coating of sauce left. Her fingers are sticky. She wipes them on the napkin, then crumples the wrapper, the napkin and the bag. She sits back.
"There. I did it." Silence.
More silence, he is waiting.
She's hot from having been hot, her warmth has subsided leaving her drained and feeling slightly disgusting—dirty and decadent, a familiar sensation after inhaling fast food. Her body is heavy, not only from the hamburger but from extreme fatigue like after a good cry or good sex, or like a sexually charged but tightly repressed session, like the ones she used to always have, never for a second daring to let go. Her legs ache. She can barely hold her head up. But she welcomes the silence—just sitting with her therapist—not gushing, exploding, complaining, demanding, desiring, agonizing, hiding.
Just being here.
The silence is interrupted by a low rumble from Dr. Engels's stomach. It isn't the first time it's happened. Over the years, both of their stomachs growled at various times, and although sometimes embarrassing in length, or volume, they always acted as if it hadn't happened and continued either with the talking or with the silence. This time, however, given the circumstances, Alexandra can't help but smile. In fact, she chuckles and says, "You are hungry, aren't you?"
"It would seem so."
She gathers the bag onto her lap. The warmth of the burger seeps through. "Do you want this hamburger, then? It's still warm."
"Why not?" Dr. Engels holds his hand out, accepting the soft package she hands him. She reaches back into the bag to give him some napkins—he shouldn't have to embarrass himself with dripping mushrooms.
He grins at her with his seductive smile. The smile he uses only when the sexuality in the room is so present, and she struggles to learn from it and he appreciates her efforts of not shying away from it. With that intoxicating smile, he looks at her while unpacking the burger. He then looks down and concentrates on picking up the potentially messy endeavor. His first bite is a big, hearty bite. Alexandra feels some anxiety at the prospect of sauce hanging on his upper lip, of him looking momentarily unattractive, even repulsive. She calms down when she notices he eats the burger with focus and neatness—not with greed or piggishness.
Alexandra doesn't feel awkward or shy. There's still the heat inside her, but this time instead of embarrassing her, it invigorates her. In her exhausted, spent state she slowly looks at him, or sometimes out the window, or sometimes at the painting. Her slow, deliberate eyes match his slow, deliberate bites. He finishes in the same manner she had: wipes his mouth, crumples the napkins, tosses them in the small garbage can, sits back and closes his eyes.
She, too, leans back and closes her eyes. A siren screams in the distance. She doesn't know what to say, what to do. Is he waiting for her to say something? He was always waiting for her to say something. But this time the silence rests calmly—she can melt into it; they both can melt into it. Somewhere in the building a toilet flushes.
Dr. Engels breaks the silence. "So?" he prods.
"What?" Her voice has a hint of defensiveness. She's done the hard work, what more needs to be said? He looks back at her, raising both eyebrows. They both know she's stalling. They've played this game in the past, where she wanted to force him to be specific, but he wanted her to take the lead. She understands his question: So—what has been gained by this? Has it accomplished what she imagined?
"I'm not sure what to think." Actually, she does. She's thrilled, bowled over, shocked that this exchange has happened. Something has changed between them. "I can't believe I did this....I can't believe you ate a burger."
"You're surprised? You didn't think I would eat it?"
"No."
"But it was important to you that I did." It isn't a question.
She shifts in the chair, uncomfortable at how transparent her desires are. "It's sort of an obvious thing to say, but I hadn't put words to it before recently. I realize how often I've been scared. So scared of my excessiveness, that my urges are too much—that you'll be grossed out. Last time you were saying how I needed to stop asking permission, I needed to test limits—I could've asked you whether I could bring in the burgers..."
"But you didn't. You felt free enough to bring them in without asking permission, without making sure it was okay. You took a gamble."
"Yes."
"And?"
"And what?"
"I think you know what I'm asking," he says.
"I'm surprised at myself, and at you, for going through with this. It's like we did something together, it brought us together." She pauses. "It's nice. I've always been so scared of that."
"Scared of what?"
"Of being close. No, I mean, I'm not scared of being close, that's what I want so badly. But of doing something so that we would be close. The fact that you also ate the burger means you were willing to play my game—to be close too. You didn't reject me, or the burger...I mean, I think we both know the symbolism behind the burger, right?" she asks, terrified he'll play dumb.
"Tell me."
She shifts, pulls her knees up, arranges her naked feet on the edge of the chair. "Why are you making me spell it out?" She waits, then continues. "Okay, so, let's say the burger is sexual—my sexuality. Well, you didn't reject it. It wasn't excessive, or repulsive. It was normal. Not too much, not too little. Do you get it?"
"Yes."
"And that's huge."
"I know." They look at each other and both smile for what seems like a long time. She wants to hug him, but ironically not in a sexual way. She feels loved by him—and not because she wore red jeans, or because she was on time, or because she said something clever—but for being her, for acknowledging her desires, admitting and accepting them. For not apologizing for her desires. They both get it and there's nothing reprehensible in what she's done or what he's done. In fact, all they did was eat a burger together (how much more ordinary could it get?), and yet, it was so much more.
The sound of shoes clicks in the hallway. Someone else has arrived, it's someone else's turn. She dreads this moment, always, unequivocally. But Dr. Engels seems to be in no rush to announce that time's up. Nor does Alexandra immediately pick up her bag as she usually does when she hears someone else entering the waiting room, never daring to demand an extra minute, an extra moment, eager to prove that she knows someone else would take her place. She lingers before he says, as he always says, "Well, I guess our time is up. I'll see you next week?"
"Yes."
As she walks out of his office, she can't help but glance into the waiting room. She often resisted the urge to look, but today she caves. A pair of black high heels and slim panty-hosed, prissy legs dangle from a chair. Fuck. The woman sits forward and looks through the crack in the door. Alexandra makes a concerted effort to walk slowly, so the red pants can make their desired effect, and to saunter loudly with the flip flops. Since she has to surrender her place, she can at least try to announce to Ms. High Heels that she's just had the session of a lifetime and that, she, Alexandra, doesn't need pointy, come-fuck-me shoes to seduce her therapist. Tan, bare feet, she tells herself, are much more hot.
As she crosses the street to her car, she notices a man, a professor type—pink shirt with linen pants, Birkenstocks, tan forearms, longish black hair, 50s, handsome—climb out of a green Volvo. Alexandra walks slowly. Her breasts feel perky and her ass slightly rounder, the breeze blows her hair. The man glances at her then back at his fumbling hands. As he takes the keys out of the door, he looks back at Alexandra, at her red pants. Slowly, his gaze travels up her body. His eyes smile. She stops at her car, about to fish out the car keys from her bag. Sweeping back her hair with one hand, she touches her face and smells the grease and the sweetness and the stickiness of the burger on her hands. The professor walks past her, keeping his eyes on her, Alexandra looks back, licking the tips of her fingers.

---
Wherever Water Awakens, art by Bill Wolak
Bill Wolak brief bio
Bill Wolak is a poet, photographer, and collage artist. His collages have been published in The Annual, Peculiar Mormyrid, Danse Macabre, Dirty Chai, Hermeneutic Chaos Literary Journal, Lost Coast Review, Yellow Chair Review, Otis Nebula, and Horror Sleaze Trash. He has just published his twelfth book of poetry entitled Love Opens the Hands with Nirala Press. Recently, he was a featured poet at The Mihai Eminescu International Poetry Festival in Craiova, Romania. Mr. Wolak teaches Creative Writing at William Paterson University in New Jersey.

---


De Beaux Cheveux
Joe Giordano
Margaret Thalacker examined her gel-manicured nails as she spoke. "We live in dangerous times. The very threads of our society are unravelling. Imperial actions don't promote a return to democracy, rather opponents seek an alternative dictator who will impose their idea of rule."
Bernadette Sandler's feet soaked in a warm bath anticipating her pedicure. Bernadette frequented De Beaux Cheveux Salon on a regular schedule for a manicure, pedicure, hair color, and cut. She insisted that Tiffany, the young black woman who attended her, call her by her first name. Social distinctions and formality only furthered the country's rigged system. At the golf club, friends nicknamed her Bernie. The reference, "friends," was a Facebookian term for women who gossiped about others to you, and spoke about you behind your back. Bernadette was one of the few club members who could afford regular visits to De Beaux Cheveux. The other women would've sold their children by the kilo to replicate Bernie Sandler's lifestyle.
"Margaret, please." Bernadette's voice had an exasperated tinge. "Salaries are stagnant and many people drown in debt. Management holds the gun to workers' heads to accept a subsistence wage. Businesses can afford to wait for labor's capitulation. Globalization, the latest evil of immoral capitalism pillages jobs from the United States in order to prey on third-world country labor. We need a reboot of the entire system. A global minimum wage. Confiscatory taxes to rebalance income inequality and strong regulatory measures to curb the rapacious instincts of Wall Street and their banker consorts."
Margaret shook her head. "I know that comparisons between the United States and the decline of the Roman Empire have gone out of fashion, but men like Caesar pushed the envelope of their authority until civil war raged, and the consequences were so dire that the people relinquished their republic and chose emperors to keep order. I'm telling you, the country is at a breaking point. Talk of secession echoes in several statehouses."
Tiffany massaged Bernadette's feet; a sensation that always lulled her into semi-sleep. Conversation stopped.
Bernadette's gratuity to Tiffany would be generous; her goal was to be the biggest tipper to every service provider. The response to money was like the crack of a whip, and Bernadette could wallow in a gesture that furthered the redistribution of wealth so desperately needed. A thought stirred Bernadette's eyes open. Did that mean that she was an unconscious racist? She shifted in her seat. Tiffany's skillful hands kneaded her soles, and Bernadette soon reclosed her eyes.
Margaret's comments resurfaced in her mind. Bernadette grimaced. Tiffany finished washing her feet and returned them to soak. Bernadette's finger tips luxuriated in the feel of the soft, cashmere-like material on the decorator-style recliner. Societal change wouldn't come in her lifetime, if ever. She sighed. Bernadette could take comfort in that.

---
Fireworks
Cody Fletcher
The sirens blared outside the apartment window, one after another after another, chasing after each other like screaming children at a block party and the pop, pop, pop, down the street is just some fire crackers going off. Ida winced and stretched, joints popping and cracking almost as loud as the "fireworks" down the street. She winced as she stubbed her non-existent toe on some phantom hard edge. The doctor had told her that strange pains would be normal, like a tv long unplugged with the last image burned into the screen, and that the pain would subside over time.
"Damn fool of a Doctor."
She wheeled over to her door, the tower of locks like some ancient iron bastion barring the outside from her. She went through the tedious ritual of turning every lock, like some strange parade of tumbling ovals, small flecks of white paint fluttering down like confetti.
The last nob rounded is stationary route as Ida eased the door open and rolled across the hallway. She knocked loudly on her neighbor's door, the booming echo of her gnarled echoed down the hall's and rebounded back. Amelia Isaac Higginbotham had the only police scanner on her, and the 2 widows would huddle around the speaker like frat boys at a beer n' wing buffet. She was tall as an oak, and blind as mole but she slept as fretfully as an old diabetic with no legs, so she and Ida would often waist away the late hours of the night, lamenting the fool children killing themselves in the streets with those "fireworks."

---
Naked Nights and Vinyl Records
Anne Mangahas
There are certain things people do that can really date them. There was a day when Carmen realized just how old she was. Some years ago, as a school teacher when she worked with a group of kids she would bargain with them, that in exchange for their silence while working that she would promise to play some of her favorite CD's. Carmen always worried they would bring in some newbie hipster poppy crap reminding her of the dismal state of the music industry, but was pleasantly surprised to find some of the kids had some pretty decent musical tastes presenting albums like - Led Zep's II, Pink Floyd's Wish You Were Here, and the Beatles' Abbey Road. The last one was 3rd period's favorite. Once, they almost got to the 4th track on Wish You Were Here, same title of that album, the song being one of her "all time desert island favorites" - when the bell rang.
Earlier that day the class talked about the Revolver and Rubber Soul albums as being the more listened to, but not more superior to Abbey Road or the more depressing break up album Let It Be. The kid who brought in Abbey Road asked if it was ok to bring in Fleetwood Mac's Rumors. Carmen said ok, so long as he didn't bring in Stevie Nick's solo stuff, as she refused to play it, on account of it being the remaining 3 records fought over during her divorce settlement. Unless of course, it was the album with the song Landslide, because she was able to keep that one in her collection.
Carmen realized that all the music knowledge she exploded with freaked out half her class when they realized she didn't hide out in the stock room all night, grading, assessing and lesson planning. That somehow it was thought she would do so until the administrators would come in at the end of the day dressed in white lab coats to turn off the switches on the backs of the robotic staff, storing them in their proper locations to be reanimated for the next school day, like some kind of surreal Westworld high school.
She remembered mentioning to one of the kids that she owned the David Bowie single Moonage Daydream on vinyl but couldn't bring it to class because she didn't have a record player to play it on; and as any true music connoisseur, she owned most of her music on vinyl. It was at just that moment where she realized how old she really was. She was greeted with blank stares and looks of fear like she was some kind of alien from an ancient Sumerian myth listening to strange foreign black obelisks with microscopic grooves mysteriously playing sounds off a device with a needle that resembled the front end of a heroin trip.
She now knew what the vinyl symbolized. It represented a time when they were not yet conceived. A time when their "ew's" and "grosses" from their parent's procreation of their being, was a Reality, and where they weren't the "real" they perceived, but some external "otherness" from which was encased a kind of Pandora's box of possibility outside their current realm of understanding.
It's the kind of agoraphobia that starts to well up from the realization of a previous and archaic actuality beyond the reaches of one's imagination. Where the figures who had demanded their respect might have been strewn haphazardly on lazy floors naked near beat-up record players, around tipped over bottles of cirrhosis angels, on the consummations of pre-nuptialistic "morning after" regrets consumed by their youthful naiveté. For the children, it was an artifact full of possibilities, a world much larger and more frightening than they were yet willing to entertain. It became a point of maturation, the end of their childish caprice. The point where they would one day stand in rank file with their somber adult selves.
*****
Carmen never had another year like that again in her entirety of teaching. It may have been one of the reasons she finally decided to leave. The point at which she realized she no longer connected with them. The day they finally graduated, Carmen too realized, it was time for her to graduate as well.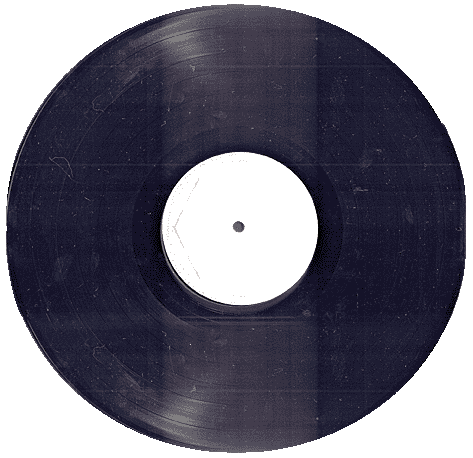 ---
El Balo
Kitta MacPherson
It was still dark, too early to rise. In the stillness, Balo thought about his garden and how it would soon glisten in the morning sun.
He imagined striding through the coffee field under a clear blue sky, his arms akimbo, his fingers brushing the coffee's soft green leaves. The plants were now as tall as the boy. Their white, sweet-smelling flowers stretched around him, with bright green buds peeking from beneath. The searing heat of the sun bled through his sombrero. He pressed the moist black earth under his feet as he headed uphill. The nine-year-old felt as though he were glowing. He knew that his coffee plants, along with his tiny side plot of maiz, plantanos, frijoles negroes, chiltipin, and jalapeno, were lush and well established in this, their second year. He had started early in the spring, waking when it was still dark. It had taken him three months to dig the holes and map the rows, crawling on his hands and knees at dawn and dusk before and after school. He knew that when the coffee beans grew red, he would pick them and make good money. Ahead, in his imagining, he spied a multitude of bright green buds, dotting his field of view. The field was not his, or his family's. Grandma, his abuelita, rented the two acres, along with many more, from Señor Dominguez, a man who didn't seem to work but lived in a big house in Misantla, a village below his family's home on the mountain. The coffee, corn, banana, and bean plants, though, were a different matter. They belonged to Balo.
He was startled by a sound like the one a jaguar must make. At least that's what he thought a dying jaguar might sound like, based on an account by his tio Jose of an encounter with the animal last year in a jungle in the south. This sounded like a band of screaming jaguars and it hurt his ears. He was confused. He wanted to hide from the roar. And he wanted to see what the noise could be. He leapt from the petate mat he slept on, throwing off his zarape, and ran through the center of his long house to his front door. He was about to knock away the whittled tree branch that held the door closed when a sound reached him that was more fierce than the roar. "¡Deténgase!" Grandma yelled, sweeping up behind him, her arm, like steel, yanking him from the door. "There's a hurricane outside," she said, her chocolate eyes staring him down. "It will blow you away." She looked at the thin, small child, the third of her son's four sons. With his sharp, alert features, and his thick, straight black hair streaming down his back, he reminded her of his father, Martin, her oldest son, at the same age. Balo's golden brown skin was that of his mother's. The woman's eyes started to moisten. She steeled herself. This child was tougher and more stubborn than any of the others. He was like her.
The huracán whipped Balo's town of Salvador Diaz Miron for two days. The boy and his family — his brothers, Constantine, Jaime, and Eusebio, Balo's father, Martin, and Martin's three brothers, the brothers' wives and babies, and Grandma – confined themselves to the windowless, sturdy stone home for the duration. When the wind whipped up and shrieked, Grandma stared at the roof as if she was looking through it at the sky and mutter words in her Totonac Indian dialect, a language known only to her.
The house where Balo and his family stayed was dark. He could see the glow from the kitchen where Grandma burned an oil candle as she prepared food. It was just enough light to allow him to reach for a pouch he had secreted, spy its contents, and poured it out into his palm. These were his marbles. He had spent many hours of many days under a clump of trees near his home flicking them into a ring shaped in the dirt by a stick. He would play with his brothers and friends on hot afternoons when most of the work was done. Most of his marbles, about a dozen of them, were either red brown or golden amber. His "shooter," the largest marble, was his favorite. He used this one to ricochet the others out of their confinement so they could be reclaimed as his. This one was the color of the sky with a swirl of white, like the clouds. He never said the word aloud, especially when playing with his brothers, but he called this one his cielo, his heaven. He clasped it now and held it up before his face. He squinted to look into it. He imagined riding the swirls of that world.
The wind of the hurricane continued to roar. Sometimes his tios' babies would cry but they would be soothed by the coos of their parents. He could hear his grandmother, too. She didn't speak but the sounds of her labor reached him. The snap of the branches as she thrust them into the fire, the whoosh of the water droplets she spilled as she balanced the cookpot above the flames, the thud of the wide flat stone she used to break the corn kernels and make the corn meal – these formed the rhythm of his day. His family did not fear the ocean during the storm for it was very far from their home. Their worry focused on what normally was a clear, gentle brook that forked off a river in the valley and ran about 100 yards from their home.
On the second day of the storm, the wind did not complain as much. Rain pelted the house. And water – brown, frothy liquid — rolled under the inner walls like a stealthy invader. Balo watched the water pool at the wall's edges and then disappear as the dirt floors drank it in. Grandma walked through the house, examining the floodwater.
"Don't touch it," she told Balo, strolling back to the kitchen.
Late in the evening, someone banged on the front door. Grandma heaved it open. Balo's tio, Rigoberto, his wife, Alicia, and their children, Santiago, Beatriz, and Heliodoro, raced inside. They were drenched. The children looked startled, as if they had been asleep. They were in their nightclothes. They settled in a corner of the house and were quiet.
Balo woke at dawn on the third day. He could not hear the wind. His grandmother was in the kitchen. Balo dashed to her.
"It's over!" he shouted, nearly dancing.
"Eat," she said. "Then we'll see." She did not look happy.
Balo could barely eat his fried tortilla, he was too excited about going outside again. He dipped the fried corn meal in a cup of hot coffee, gulped it down and headed for the door. Outside, the world was a mess. The normally neat field beyond his house was strewn with broken branches. He heard water rushing. He looked to his right. The brook near his house, always so docile, had swollen to the size of a river. Water was flowing like rapids just feet from his Tio Rigoberto's wooden house. Rigoberto's roof was gone. He remembered hearing Grandma tell Rigoberto when he was building his home that it would never last in their part of the country. At the time, Balo didn't know what she meant by that. As he rounded the devastated home, he spotted Alicia's tiny herb garden – or what was left of it. The oregano and cilantro plants were flattened as if a giant had walked by. He thought then with horror of his coffee plants.
He had to walk for an hour up the mountain to get there. He feared what he might see. The scene which came into view as he raced the final few yards up the curving path was worse than he had imagined. Large, garish patches of dirt like a man's bald spots dominated the field. These were where coffee plants had been. The rest were broken at their bases and flattened to one side on the ground. They looked as though they had given up fighting and gone to sleep. A bolt of anger shot through him. "No!" he shouted. Furiously he kicked at the dirt with his feet. Then he ran to see the smaller plot to the side of the field. All his beautiful, special plants — his maiz, plantanos, frijoles negroes, chiltipin, and jalapeno – were destroyed. Most were uprooted. His body became a river. Alternating currents of anger, then sadness, then hopelessness flowed from his chest, up through his parched throat, to his eyes. He hadn't cried in a long time. Now, he couldn't help it.
"Why?" He cried out to the sky. "What a waste."
He spent hours walking the rows and studying the plants, looking for survivors. It was a total loss. Time passed. The sun moved to the other side of the sky and the light fell on the ravaged field sideways. He knew it was time to walk home.
By the time he reached his house, he felt as if he was a dried husk of corn drained of its pulp. He was empty and hard. His grandmother stood outside, pulling clothes out of a pot of boiling water. She reached into the hot water without wincing and grabbed a man's blue shirt. She wrung it out and draped it on a rope strung between two poles.
"Your garden?" she asked.
"Gone," he said. "All gone."
She remained silent and kept at her work.
Balo looked at her and cried, "I worked so hard! For nothing!"
His grandmother looked at the boy's face, caked with dirt and streaked with tears, his eyes puffy from crying. "Life is very hard," she said. "You need to know that. You will grow other things."
The boy stood very still. "No, abuelita," Balo said. "I will never plant again."
The schoolhouse of Salvador Diaz Miron was a modest structure. Like Balo's house, it was made of large, round brown stones that had been dragged from the riverbed during dry seasons. It was longer, though, and divided into four rooms. There were no windows. A rusty, gray petroleum generator at the rear powered fluorescent lights that hummed and flickered overhead. The rooms were cool. Balo liked to watch Señor Reyes step under the light at his schoolroom's center. He was not a tall man but he looked strong. He had broad shoulders and arm muscles you could see through his starched dress shirt. The teacher wore pants so his leg muscles were not visible, but Balo's brothers had seen Señor Reyes kick a soccer ball clear across the schoolyard once. He wore gold-rimmed glasses which softened his sharp features – prominent cheekbones and a hawk-like nose. His hair was thick, black and short. He was from Mexico City. The teacher's cheap watch gleamed as it caught the light, looking as though it were made of real gold. His sonorous voice filled the room as he read aloud one of Balo's favorite fables about a young woman's search for her child on a wild mountain and her conversations with clever foxes she meets along the way. Balo's elder brothers hated school and had already dropped out. Balo loved his classes. He enjoyed writing his name in script with his yellow pencil on the spotless white sheets of looseleaf paper Señor Reyes distributed to the class each morning. Balo wrote the capital "B" of his first name with a flourish that made Señor Reyes smile when he walked by his desk. When Señor Reyes stood at the front of the class and talked about numbers, Balo could see them in his mind. When Señor Reyes spoke about dates and events in Mexican history and asked the class questions, Balo's hand always shot up first. The numbers of math, the dates of history, even the letters that spelled words all lived in his head together very comfortably, the answers appearing whenever they were needed. It made Balo happy. He was nearly finished with third grade. He liked thinking that, while he grew, his knowledge would, too. He saw his head filling slowly, like the goblets holding dark wine at his tio's wedding.
Balo didn't like the way his classmate, Pedro Morales, sneered at him and turned away when he entered school each morning. Balo knew he didn't smell – he washed himself every morning with the cool rainwater collected by the cistern outside his house. And his hair was long, but combed. Most of the children wore uniforms – the girls in white blouses and dark blue skirts, white anklets and shoes, and the boys in white button-down dress shirts, dark blue slacks, socks and shoes. Balo didn't have a uniform. He had a few cotton T-shirts, all made with multi-colored horizontal stripes. And his pants, his only pair, were made of thick, coarse canvas. He cinched them around his waist with a rope. The pants were baggy and reached only to his shins. He hated his clothes. He had asked his grandmother to make him longer pants from a different fabric. She said the rough canvas was good enough. Anything longer, she said, would just get dirty. Balo didn't own any shoes.
One morning, as Balo headed toward the entrance to school, Pedro jumped out, as if he had been waiting inside. Pedro was tall and thin, with dark eyes that gleamed a funny way when he looked at you. His black hair was parted to the side and shiny, like a silly actor Balo remembered from a movie he had seen with his brothers. Pedro's uniform and his black leather shoes looked new. "You can't come in here!" Pedro said, blocking the door. He was shouting. He contorted his face, looked at Balo and said, "You are nothing." Balo stared at his feet. He lifted one sole for examination and spied specks of dried mud. He had walked to school, after all, along the same dirt path he always followed. He felt strange, as if his mind and his body were on fire. He tried to talk but stammered. "But..." Balo started. "But..." he tried again. He couldn't get the words out. He wanted to explain that there was no money for items like clothes and shoes in his family, especially for him. He didn't know why things were the way they were – no one had ever explained. He didn't know where to begin. No, he thought. This boy would never understand. He turned and ran. He sped along, retracing his path. After a quarter of an hour, he reached home. His grandmother was frying tortillas in the kitchen when he walked in. She looked up at him without expression, as if he had interrupted her in the midst of a thought so compelling she didn't want to let it go.
"No school today!" he said, looking away. "Señor Reyes is sick. I feel sick, too."
She said nothing, pressing on with her work. Balo flung himself on his sleeping mat and curled up. He slept. Later, he heard a rapping on the front door. He didn't know what time it was. He heard his grandmother's voice.
"Balo," she said, "come in here."
Balo rubbed his eyes and stood up. He entered the kitchen. Señor Reyes was seated on a chair by The Rock, a huge, table-shaped slab of granite Balo's family used for their meals. His grandmother had told him long ago that they decided to build the house around it rather than move it. Grandma handed Señor Reyes a cup of coffee.
"Gracias, Señora," the teacher said.
The strong, sweet smell filled the room. Balo hung his head. He liked Señor Reyes and he was embarrassed about leaving school. Now his grandmother would find out that he was lying, too. Señor Reyes smiled at Balo.
"He is a good boy," Señor Reyes said, looking at Balo's grandmother. "He is very smart."
Then, looking at Balo, the teacher said gently, "What happened today?"
Balo froze for a moment and thought hard. He knew he wasn't afraid of a fight. He had been too embarrassed to talk to Pedro. He looked at Señor Reyes again and studied his kind face. He decided to take a chance. The truth was the truth. He told the teacher about Pedro and how his teasing had gone on for so long. He couldn't stand it anymore, he said. Señor Reyes turned back to Balo's grandmother. She was cooking and her back was turned.
Señor Reyes continued: "My wife and I, we love children. I am sad to say that God has not blessed us with our own."
He paused and swallowed. "Señora," he said.
He did not speak and waited for Balo's grandmother to turn and face him.
"Please. Let Balo live in town with us. We could teach him everything he needs to learn. He is a bright boy and he could go very far. We would teach him to pray and bring him to church. We would love him. I give you my word."
Grandma kept stirring the pot of beans but she was looking at him now, frowning. She looked furious. "Please go outside," she said to him. "I must speak with the boy."
Señor Reyes slowly headed to the door. As he reached it, he turned and smiled at Balo. He looked sad. Then he looked at Grandma one more time and said, "Please think about it."
When the door closed again, the old woman turned back to her task and spoke softly, as softly as Bardo had ever heard her speak. "Go," she said, without turning around. "Go!"
As Balo pushed the door open, he thought he heard his grandmother draw in a great breath. He looked back once more. Grandma stood erect and silent, her back still turned. He moved into the sunshine.

---
The Hunt
Taryn Bell
Her skull smashed into the window of the old Cadillac as she was thrown into the backseat. The man who had leered at her each day while she waited at her bus stop loomed over her. His features were a hazy blur, but his crooked grin was prominent as he leaned closer, buckling her in.
"Can't have you getting hurt, now can we?" he said, snorting phlegm and tobacco juice up from his throat.
"Please, let me go," she said, shrinking away from him. "It's the night of the Hunt. My parents will be worried sick."
He snorted again. "They're looking for a big wolf, not a little girl. They aren't coming after you. Won't suspect a thing, for a while at least." He backed away and shut the door behind him.
Her heart and head throbbed in rhythm as she tried the door. It was locked. She searched for the lock and yanked on it, but it didn't budge.
The man opened the front door and climbed in. "Don't bother trying to escape, girl," he said, staring back at her in the rearview mirror. He started up the car and began to drive down the empty street.
Her bones ached as if she was having growing pains and her stomach emitted a low, vicious growl. "Please, you don't understand," she said. They passed a ragtag group of men and women carrying various weapons.
"You don't understand that if you don't shut up, you're gonna have that pretty little head bashed again," he said, turning around to glare at her for a moment.
She sat in silence, weighing her options. Either kill this man or face the hunting parties. Her head and bones hurt. "I can't," she whispered.
The man nearly swerved off the road. "What did I just tell you?" he asked, his knuckles white as he gripped the steering wheel.
"I can't be responsible for another death," she said, staring out the window at the full moon shining through the trees that rushed by. They passed another larger group of hunters.
He slammed on the brakes.
Her head almost collided with the seat in front of her.
He reached back and cracked her across the face. "Shut up!" His face resembled a fire hydrant.
She glared back in silence.
The man turned and shrieked. A massive wolf stood in front of the car, its golden eyes fixated on the driver. The man cursed and stepped on the gas, swerving around the wolf and continuing on his way. Sweat seeped through his thin shirt.
Her bones cracked and shifted inside her. She groaned and doubled over, out of sight.
"You stupid little–," he began, but her face reappeared in the rearview mirror. She no longer looked human. He slammed on the brakes again, fumbling for his seatbelt and shoving the door open as the car screeched to a halt.
Her hand, or rather, her claws reached forward and pinned his arm to the seat. She rose from her seat, her once human body distorted. Her bones writhed and cracked within her small frame. Her extended jaws opened wide and closed around his throat, tearing the vulnerable tissue to shreds as his limbs flailed beneath her weight. She left him there, his neck still gushing blood as she leapt out of the car onto the pavement. She shook some of the blood from her coat and padded across the street into the dense forest, out of sight of the hunting parties. A howl sounded in the distance. She paused to return the haunting call, then bounded deeper into the woods. The hunt had begun.

---

---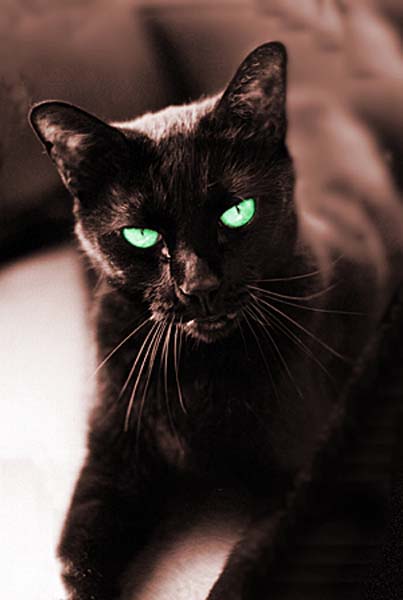 The Horned Black Cat
Kayla Rutherford-Bohach
A black cat woman stands on the side of the road waiting patiently as the light begins to glisten off the morning dew. Her long black hair blowing in the breeze so dark the sunlight disappears around her, the complete opposite of her skin. Cars drive by as she walks along menacingly. In the distance she begins to hear creaking and begins to grin the closer the sound becomes.
She suddenly stops walking and put her hands out waving an old truck that is on its last legs. She admires the rough condition as she approaches the truck. As she peers into the window she only sees a hollow man. Instantly knowing this is where she was meant to be. The man looks back at her and gazes into her eyes. He thinks to himself there is something dark about this woman. Maybe if I help her she will end it all for me. He has clearly given up but forced deep in himself there was enough hope to keeping him from this fate. She gets in the truck her hands now covered in dust from the door. As she begins to get comfortable he finally speaks only to ask where she needs to be. "Just drive" quietly flows from her lips. He gets an overpowering sense that there is something off about this woman but says nothing and continues to drive.
He again wonders to himself what she is hiding with all the black she wears. Silence fills the air. Until she finally talks. "I am sorry to hear about your family" she says sarcastically. Instantly stricken with fear his mind begins to race. It was impossible for this stranger to know who he was. All he can muster out is "how"? She looks down at the ground and smiles. "Do you know what a black cat means to many people?" She asks. Now utterly confused he pays closer attention. "Bad luck, it is so unfortunate that your family died in that car accident since they were such safe people." He begins to tremble with fear. "Everyone said they were avoiding a deer in the road. Have you seen a deer around here? Because I never have."
The wish that he had hoped she could somehow help him in doing something good to make the pain stop dashes. "Did you kill them" he skittishly asks. "Not me, but sometimes you have to accept responsibility and learn to enjoy who you are. I have always been known to cause luck to vanish. But never to a bad person. It more changes a bad person to good and a good person to gone. I have accepted this fact because I know I will never be harmed. This I have learned from experience." He becomes even more intrigued and frightened together.
All he can think is to go to a police station. She is so distracted telling her story there is no way she will notice we are going that way. He does not know how but he knows she did it. His mind begins to explode with questions. How does she know who I am? What is she going to try and do to me? Hold the wheel tight if she tries to take it. Can I make it there? Until suddenly everything is realized. Everything stops. And she grins. She asks him "do you believe in reincarnation?" "Yes" he answers hoping it will get him his answers. "Do you believe the devil can be reincarnated"? His sullen eyes widen. The devil has the ability to cause misfortune in the world much like the bad luck a black cat is said to cause. But is bad luck real? Or is distraction the real bad luck. He ponders this darting his eyes back and forth until it clicks. He looks up at the road only to see it is too late to save himself. The semi is barreling down towards him unable to stop in time. He dies upon impact. The black cat walks away and begins to walk holding both hands out trying to wave down someone to pick her up.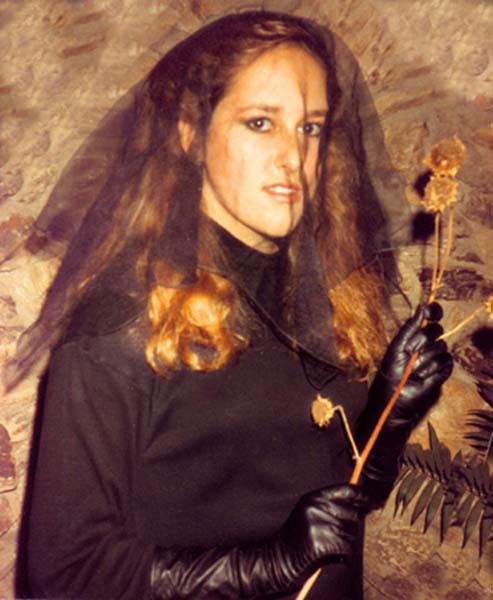 ---
Blind Date
Jeremy Dewald
Bright lights is the first moment I can remember. I walked into the restaurant and felt blinded by the light. I put my hand up to block the light and notice Elvis staring at me. Then I notice the whole restaurant is filled with past music memories. The Beatles, Rollingstones, and others covered the walls. That's all well and fine, but I started to worry about the price of the meals. Unfortunately, I work for an alcoholic gambler who pays me in small bills and lotto tickets. I didn't have time to cash the lotto tickets, so that left me with 39 dollars. As I start to have a minor panic attack, the waiter quickly asks me for my name. I give him my last name and tell him I have a reservation for two; my first blind date. The waiter seats me at a table for two, near the back of the restaurant. As I sit down, I turn around to see a big picture of Frank Sinatra. I nervously start to shake my leg as I wait for my date, a habit I have since I was a kid. I notice an older couple watching me as I shake, I turn to them and give them a "piss off" smile, and start to get myself to relax. As I raise up my head I notice a beautiful blonde hair girl with curly hair starting to walk toward my table. I am making an educated guess that this is my date, since everybody else in here seems to be in their 60s. The waiter shows up to pull out the chair for her, which is nice because my leg was still shaking under the table. We both introduce ourselves, and the awkwardness starts to begin. I notice the prices of the dishes and start to get nauseous. The waiter comes back to ask us the courses we would like to order. I went with the chicken finger and fries, to even out the total cost in case she wanted something pricey. I was hoping for the best since she looked like she was about 90 pounds. Now, up until this point you may believe that I am being quite harsh in my thought process, but let me explain that the date was going quite awful. We had nothing in common besides both being mammals, and the conversation was as dull as a cpac conference. "I'll take the lobster", she says. I smile and nod my head like a buffoon. The waiter eventually comes back with our meals, and before we start to eat, she gets a "call". She tells me how she is on-call tonight as an ER doctor, and immediately has to leave. Before she can finish, I am already attempting to ask the waiter if I still had to pay for the lobster; I did. She says "bye" like she is shooing away a fly, and leaves with a smile on her face. The smile coming from the fact that she just left with a bill that included an uneaten lobster. The waiter asks if I would like the check, like I had a choice in the matter. I tell him I have to go to the bathroom first. I stumble into the bathroom and run cold water on my face. I had two choices I could make; I could either explain to the waiter that I didn't have the money, or I could find a way to sneak out of the restaurant. Before I could finish my thought process, I found myself going with option B, as I tried to squeeze through a small window in the bathroom into the parking lot. The only problem was that the window was big enough for a small child, but I was 6 foot 3. My body hung down as I dangled from the high window like a leaf on a tree. I get down from the window and try to regain my dignity, I didn't have much left. I left my phone in the car so I had no choice but to explain to the waiter that I could not pay. I open up the bathroom door and notice the waiter waiting patiently at my table. As I start to walk over to the table, I notice the front door. I chose this moment to spring to the door without a care in the world. I quickly started my car and drove away like I just committed an armed robbery. I hadn't ran in six years so it was rather exhausting. I sighed with relief and started to make my way home. Once I got home I had a message on my machine. It seems I lost my wallet when I plowed over that poor waiter, and that they were waiting for me back at the restaurant with the police. This is currently the police statement that I am filling out. END OF POLICE STATEMENT.

---
The Outlaw
Allan Onik
The outlaw looked at the angel in the darkness. It floated above him, staring at him, tendrils of light flowing off it's body in all directions. He pressed the barrel of the Desert Eagle Mark XIX to the man's head. Urine flowed to the outlaw's boot.
"It started happening about a year ago," the biker said, "these fuckin angels started appearing at my hits for the Bandidos. I see them every time now—floating and just watching. What do you think it means?"
"It means your fuckin crazy," the man said, "are you gonna get it over with or not?"
The angel floated higher and twirled in the air. it's light was bright and it moved in slow motion. The outlaw cocked the gun.
"You know what I think it means? I think it means God is trying to tell me something. I think he wants me to know that He's watching me at all times...judging and weighing. He wants me to think on my sins. And that someday, whether in this life or what comes after, I'll pay for all the good or ill. Ever think like that buddy? Like there's more to this plane than meets the eye?"
"You're cracked."
The angel rested on a nearby boulder and lowered it's head, studying. The Bandido threw the pistol in the sand. "Get the fuck out of town. Any of us see you here again, you'll wish I hadn't changed my mind." The outlaw headed for his chopper.

---
Two Sides of the Same Coin
Richard Schnap
Somewhere a terrorist is loading his weapons
While somewhere a young girl is gathering flowers
Somewhere a disease with no cure strikes a nation
While somewhere a couple embarks on their honeymoon
Somewhere a plane disappears from all radar
While somewhere a lost cat returns to its home
Somewhere a drought leaves a thousand acres barren
While somewhere a botanist finds a plant long thought dead
Somewhere a factory fires hundreds of workers
While somewhere a graduate begins his new job
Somewhere a soldier points his gun at his forehead
While somewhere a patient learns his tumor is benign
Somewhere a convict is wrongfully imprisoned
While somewhere a refugee is united with his family
And somewhere a poet hears a sad world weeping
While somewhere he hears it singing to itself

---
Rites of Passage
Ben Rasnic
Took great pride
in supplying your first taste
of Canadian Club at age 12,
"This'll make a man outta you"
he slurred.
Even the best of us can snap
at one time or another;
be it from stress, substance abuse,
faulty biorhythms
or simply witnessing your mother shatter
beneath one more crushing
close-fisted punch;
but the fact is
cause and effect mean nothing
when your father lies immersed
in an expanding pool
of deep red blood engulfing
the linoleum kitchen floor
& you,
hyperventilating, hands trembling,
cling to the smoking
nickle plated Glock
you never wanted
but he bought you anyway
because he loved you.

Previously published in Red Eft Review

---
Taps
DC Diamondopolous
Peter crouched in front of the attic window and gazed down on old man Mueller's cornfield. The plow, unhitched beyond the stalks, turned north like he meant to continue but got interrupted. Peter looked toward the barn, no sign of Mueller's horse and buggy. The Amish and Mennonite neighbors, with their peculiar ways kept to themselves. Mueller only talked to his pa when he accused Rufus of killing his chickens, or a year ago, the day his brother's mind broke when Gabe went screaming from the veranda twisting his ears as he ran into Muller's cornfield. That day Mueller shot out of the house, the top of his unsnapped overalls flapping as he sprinted after Gabe, Mueller's wife and five children dashed onto the porch, the boys still in their pajamas.
After that day, Gabe was never the same, and neither was Peter.
At fourteen, he felt all grown up. His childhood ended when his brother and best friend came down with a cold inside his brain. Ma said he'd get better. They just had to pray harder. Pa wanted to send him somewhere, to a place where they removed part of the brain or shocked it into normal. Peter listened as they argued back and forth, Ma blaming herself and Pa's eyes wet with tears, as they tried to decide what was best for their eldest son; feelings of helplessness sat like a centerpiece on the dining room table.
"How come I don't hear the voices, Ma?"
"Thank the good Lord you don't, son."
Gabe's trumpet playing now sailed out of his window across the beauty of the corn and wheat fields, the notes drifting as new ones began over the vast cloudless skies of Lancaster County. Gabe played Taps, Taps in the morning, Taps in the afternoon, and Taps at night. Peter thought it must have to do with the sadness inside him, but once in a while Gabe scratched the air with a different kind of song; it would sail smooth, cut off, spiral and dip. In those moments, he thought his brother had talent, enough to make Peter enjoy the fantasies they provoked. He coaxed Gabe to take lessons, maybe play at the church, learn Come Thou Fount of Every Blessing, so people would like him—that part he left out. Gabe had scowled, and Peter fell quiet, afraid he'd make his brother go to that place where a chorus of devils shuffled his mind.
Peter learned to rake words the way he did leaves. Words like sure, and all right calmed him, but others like before, and used to, could bring on a fit.
The kitchen screen door slammed as Gabe came out of the house and stood on the veranda. He brought the trumpet to his lips and began to play. Peter bounded to his feet. Gabe had never taken the trumpet outside or played it in front of others. Peter hoped this meant he'd been healed, that his parents' prayers and his own were finally answered. Excited, he ran down the stairs wanting his parents to see. He passed the room he once shared with his brother until his pa separated them cause of the sickness. He jumped onto the landing and rode the banister sidesaddle down to the living room.
"Ma? Pa?"
Peter ran through the kitchen where his mother's cornbread sat on the stove. He caught a whiff of its warm, sweet smell and realized his brother had stopped playing.
He pushed the screen door open, but Gabe wasn't there.
"Rufus, come here boy!" he shouted from the porch. "Pa?" Where was everyone? His eyes darted from the tether ball, to the lawnmower, to the Troyer's house. The late September day was as still as the sun. It was Saturday. Life always had something going on. It didn't just stop.
Peter found it strange that his father's hammer, pliers, and screwdriver lay on the porch swing. Although his brother wouldn't hurt a gnat, he'd often hurt himself. And, his pa made sure to keep his guns and tools locked up.
Peter leaped off the steps and ran around the brick house they had moved into three years ago. The front yard looked no different from any other time, the '47 Buick station wagon parked in the driveway, nothing out of place, except the absence of his folks and Rufus.
Maybe they went to the Kerr's or the Troyers' cause someone got sick. But Rufus' disappearance downright confused him. That dog always came when called.
He'd better tend to Gabe.
Peter ran to the backyard and saw a swath cut in the cornfield. The Amish and Mennonites were acquainted with Gabe's screams, his running away and hiding in their barns. And the time he sprinted all the way to the feed store and climbed into a grain sack to get away from the voices. Six months ago, Peter and his pa found Gabe in a dumpster. His pa picked him up by his armpits and dragged his crumpled body over the edge and placed him on the ground. Peter felt like something died that day; a corner of his heart just fell off. His pa helped Gabe get to his feet, put an arm around his shoulders and told him: It's gonna be okay. Peter wanted to believe. Later that day his father told him: You're the older one now, son. Tend to him like a pup.
He followed Gabe's tracks, swatting through the rustling stalks, and batting away flies. "Gabe?" He felt trickles of sweat form on his brow as the smothering shoots closed behind him. "Where are you?"
"Go away."
"Where's our folks and Rufus?"
"I don't know. Leave me alone."
Peter took careful steps so not to upset his brother. He wanted to make sure Gabe was all right and not doing weird things like banging his head against the ground, or clawing his ears until they turned purple blue.
Peter brushed his dark bangs out of his eyes and parted the stalks. Gabe sat cradling the trumpet, rocking back and forth.
"You seen Rufus?"
"No."
"Heard you playing outside." Peter parted the shoots to give them more room. He stepped around his brother. "What's that on your shirt?"
"Nothin'."
"Somethin'. Looks like blood." He reached to touch the shirt. Gabe shoved his hand away.
"Leave me be."
"You tell me how you got blood on your shirt and I'll leave you be."
"It's not blood. It's ketchup."
"Hogwash."
Peter took hold of his brother's shoulders and gripped them as he leaned down and smelled the shirt. "It's blood." He ripped it open and saw slash marks on Gabe's chest. "Jesus Gabriel."
"I'm cold."
"Where's the knife?"
"You tore my shirt."
"Here put mine on."
Gabe did and started to blubber as he mismatched the buttons with the holes.
"Gimme the knife."
"Mueller has it."
"You're saying Mueller did this to you?"
Gabe nodded.
He couldn't trust a darn thing that came out of Gabe's mouth.
Peter leaped on top of his brother and tried to roll him over, but Gabe fought back swinging his fists and grazed the side of his head. "I'm trying to keep you out of trouble," Peter said as he straddled Gabe's legs and ran his hands along his brother's pockets. "Where'd you throw it?" He rolled Gabe's shirt into a ball, stood, and picked up the trumpet.
"Don't have it."
Peter glanced about. It could be anywhere. "Let's go find Rufus."
Gabe grabbed onto the stalks and pulled himself up. "Mueller killed him with the knife."
Peter swung around. He dropped the shirt and trumpet and lunged at his brother knocking him to the ground. "You're lyin'." He looked down at Gabe not feeling a bit sorry for him. "You can talk crazy all you want, but not about my dog." Peter felt a rush of trembles coming on. The kind he had as a kid when he'd wake up in his own piss. Sometimes his brother was just too much responsibility. Peter picked up the shirt and handed the trumpet to Gabe. "I'm goin' home."
Gabe followed.
Old man Mueller would never use a knife. He might shoot Rufus if he killed his chicks, but he'd never use a knife. And, when it came to hurting his brother, well sir, that just didn't make sense. It bugged Peter that Gabe could get to him like that, after all, his mind was sharp. He could grasp a situation and pluck its essence clean out.
When they reached the porch, his father's tools were still lying about. He'd put them away once he cleaned Gabe's wounds and got rid of the shirt, no sense telling his parents. It would upset them, and they would send Gabe away.
The screen door slammed as the brothers went into the kitchen. "Take off my shirt. I'll clean those wounds," Peter said as he took the dishrag from the washbasin and soaked it in warm water. "Put the trumpet down." He reached into the cupboard and pulled out his pa's whiskey. "Come here." He poured a little onto the rag—his pa wouldn't notice—and wiped his brother's chest.
"Ouch! That's for drinkin'."
"It'll clean the wounds. Seen Pa?"
Gabe slowly moved his head to the left and the right, reminding Peter of an elephant he saw at the carnival in Hershypark.
"No."
Peter took the bloody shirt and put it in the sink. He lifted the lid of his nanaw's bronze striker that hung on the wall, took out a wooden match and struck it, lighting the shirt on fire. When the flames licked it to ash, Peter ran the water. "Let's go upstairs. We gotta hide those wounds."
Gabe started to laugh. Peter saw the madness in his brother's eyes as if his mind hooked a corner and kept spinning unable to right itself. No amount of shaking, coaxing, or yelling could bring Gabe around. Peter remembered that same laugh Memorial Day when the Kerr's invited them to a picnic in their backyard. They all sat at the long wooden table eating ham, onions, coleslaw and pudding. Gabe scarfed down a slice of watermelon when he started to laugh. Course everyone wanted to know what was so funny. His laughter grew to hysterics. Let us in on the joke, Lester said. But Gabe kept laughing like it was his own private thing, even as the juice ran out his nose and into his mouth. The look in his eyes when Lester persisted, come on, what's so funny, was dark and ugly.
Peter would never forget the look on Gretchen's face, the girl with hair the color of wheat, and eyes as dark as the Blue Ridge Mountains. He wanted Gretchen for his girl the moment he saw her in the church choir. But on the day that Gabe snapped, and she brought her finger up to the side of her head and made fast circles laughing at his brother's torment, his feelings for her died.
Did he hear Rufus? Peter raced to the screen door and opened it. He stepped onto the veranda. "Rufus!" He took the stairs when he felt something strike the back of his head. The force was so great he toppled forward. He struggled to get away as he pulled himself along the ground. Crawling in his own blood, he was sure he heard his dog.
Rufus sprinted up to his master and barked. "Hey, boy," Peter moaned.
"Oh my God, Gabriel!"
The distant wail of his mother's voice reminded him of the way Gabe faded the final notes of Taps.
"Put that hammer down. Now Gabriel!" The fear he heard in his pa's voice scared him. Peter struggled to get up.
He felt a searing explosion and lost consciousness.

---
blood
Janet Kuypers
haiku 3/10/14


left with you there, I
watched us become blood-
thirsty animals

---
Chasing an Old Friend
Heather Sheridan
"After him," said Carmelita.
"I'm on it," replied Brooke.
Brooke chased the thief to the rooftops while Carmelita followed behind her. It took a few rooftop hops for Brooke to catch up to the thief.
At the seventh rooftop, the thief tripped and was cornered by Brooke and Carmelita.
"You're under arrest. Brooke, take off his mask and cuff him," said Carmelita.
Brooke took off the thief's mask and was shocked by the outcome. The thief was Brooke's childhood friend, Sly. She couldn't believe it.
"Let me go. You have the wrong guy," said Sly.
"We saw you break into the museum," replied Carmelita.
"That was someone else. Someone I've been trying to stop," said Sly.
"Carmelita, you need to let him go. Otherwise I will," replied Brooke.
"Brooke, he's a criminal and we have to take him in," said Carmelita.
"I can't let you do that. I promise his father, that I watch out for him," replied Brooke.
"What's more important to you, Brooke? Your friend or your career?" asked Carmelita.
"My friend. Sly, go I'll cover you," said Brooke.
Sly ran and jumped off the roof.
Brooke stopped Carmelita from pursuing Sly by knocking her out. Sorry Carmelita. I'll explain another time, Brooke thought. She left a note with Carmelita and hopped off the roof.
Hours later, Carmelita woke up and read the note that Brooke left. She understood what it said and vowed to protect both of them even if it will cost her career as a police inspector.

---
Keep flying into Death
Janet Kuypers
20160708 editing and adaptation
of "keep looking for death", which was written 7/28/11 and 7/29/11

One of their windshields
actually broke...
You know, the glass
breaks into such
tine little pieces.
The look like ice.

After smashing into
a couple of windshields,
I was knocking on death's door.
I did everything I could
to gain any of my freedoms back.
I moved my appendages anywhere
until I was able to fly again.

And now that I'm here,
I am waiting again —
because now I know
death is just around the corner
waiting for me.

So I keep looking for it.

I fly along a sidewalk
and imagine a car
careening off the road
behind me
so I can't escape
my impending doom.

I see the road in front of me,
yeah, I see the crossing cars
but I know the winds around here
and I mean,
we've all done this before,
we know the risks,
that's a part of life.
That's a gamble we all take
when we fly through our life,
so we never think twice
before the catastrophe strikes.

I was at an intersection
when two cars tossed me around
like I was nothing
and if the odds seem so slim
that something like that could ever happen,
I think of how I always seem to beat the odds
and wonder how it may happen again.

I keep looking for it.
and I keep managing to just scrape by.
But still,
I keep looking.

Janet Kuypers has a Communications degree in News/Editorial Journalism (starting in computer science engineering studies) from the UIUC. She had the equivalent of a minor in photography and specialized in creative writing. A portrait photographer for years in the early 1990s, she was also an acquaintance rape workshop facilitator, and she started her publishing career as an editor of two literary magazines. Later she was an art director, webmaster and photographer for a few magazines for a publishing company in Chicago, and this Journalism major was even the final featured poetry performer of 15 poets with a 10 minute feature at the 2006 Society of Professional Journalism Expo's Chicago Poetry Showcase. This certified minister was even the officiant of a wedding in 2006.
She sang with acoustic bands "Mom's Favorite Vase", "Weeds and Flowers" and "the Second Axing", and does music sampling. Kuypers is published in books, magazines and on the internet around 9,300 times for writing, and over 17,800 times for art work in her professional career, and has been profiled in such magazines as Nation and Discover U, won the award for a Poetry Ambassador and was nominated as Poet of the Year for 2006 by the International Society of Poets. She has also been highlighted on radio stations, including WEFT (90.1FM), WLUW (88.7FM), WSUM (91.7FM), WZRD (88.3FM), WLS (8900AM), the internet radio stations ArtistFirst dot com, chicagopoetry.com's Poetry World Radio and Scars Internet Radio (SIR), and was even shortly on Q101 FM radio. She has also appeared on television for poetry in Nashville (in 1997), Chicago (in 1997), and northern Illinois (in a few appearances on the show for the Lake County Poets Society in 2006). Kuypers was also interviewed on her art work on Urbana's WCIA channel 3 10 o'clock news.
She turned her writing into performance art on her own and with musical groups like Pointless Orchestra, 5D/5D, The DMJ Art Connection, Order From Chaos, Peter Bartels, Jake and Haystack, the Bastard Trio, and the JoAnne Pow!ers Trio, and starting in 2005 Kuypers ran a monthly iPodCast of her work, as well mixed JK Radio — an Internet radio station — into Scars Internet Radio (both radio stations on the Internet air 2005-2009). She even managed the Chaotic Radio show (an hour long Internet radio show 1.5 years, 2006-2007) through BZoO.org and chaoticarts.org. She has performed spoken word and music across the country - in the spring of 1998 she embarked on her first national poetry tour, with featured performances, among other venues, at the Albuquerque Spoken Word Festival during the National Poetry Slam; her bands have had concerts in Chicago and in Alaska; in 2003 she hosted and performed at a weekly poetry and music open mike (called Sing Your Life), and from 2002 through 2005 was a featured performance artist, doing quarterly performance art shows with readings, music and images.
Since 2010 Kuypers also hosts the Chicago poetry open mic at the Café Gallery, while also broadcasting the Cafés weekly feature podcasts (and where she sometimes also performs impromptu mini-features of poetry or short stories or songs, in addition to other shows she performs live in the Chicago area).
In addition to being published with Bernadette Miller in the short story collection book Domestic Blisters, as well as in a book of poetry turned to prose with Eric Bonholtzer in the book Duality, Kuypers has had many books of her own published: Hope Chest in the Attic, The Window, Close Cover Before Striking, (woman.) (spiral bound), Autumn Reason (novel in letter form), the Average Guy's Guide (to Feminism), Contents Under Pressure, etc., and eventually The Key To Believing (2002 650 page novel), Changing Gears (travel journals around the United States), The Other Side (European travel book), the three collection books from 2004: Oeuvre (poetry), Exaro Versus (prose) and L'arte (art), The Boss Lady's Editorials, The Boss Lady's Editorials (2005 Expanded Edition), Seeing Things Differently, Change/Rearrange, Death Comes in Threes, Moving Performances, Six Eleven, Live at Cafe Aloha, Dreams, Rough Mixes, The Entropy Project, The Other Side (2006 edition), Stop., Sing Your Life, the hardcover art book (with an editorial) in cc&d v165.25, the Kuypers edition of Writings to Honour & Cherish, The Kuypers Edition: Blister and Burn, S&M, cc&d v170.5, cc&d v171.5: Living in Chaos, Tick Tock, cc&d v1273.22: Silent Screams, Taking It All In, It All Comes Down, Rising to the Surface, Galapagos, Chapter 38 (v1 and volume 1), Chapter 38 (v2 and Volume 2), Chapter 38 v3, Finally: Literature for the Snotty and Elite (Volume 1, Volume 2 and part 1 of a 3 part set), A Wake-Up Call From Tradition (part 2 of a 3 part set), (recovery), Dark Matter: the mind of Janet Kuypers , Evolution, Adolph Hitler, O .J. Simpson and U.S. Politics, the one thing the government still has no control over, (tweet), Get Your Buzz On, Janet & Jean Together, po•em, Taking Poetry to the Streets, the Cana-Dixie Chi-town Union, the Written Word, Dual, Prepare Her for This, uncorrect, Living in a Big World (color interior book with art and with "Seeing a Psychiatrist"), Pulled the Trigger (part 3 of a 3 part set), Venture to the Unknown (select writings with extensive color NASA/Huubble Space Telescope images), Janet Kuypers: Enriched, She's an Open Book, "40", Sexism and Other Stories, the Stories of Women, Prominent Pen (Kuypers edition), Elemental, the paperback book of the 2012 Datebook (which was also released as a spiral-bound cc&d ISSN# 2012 little spiral datebook, , Chaotic Elements, and Fusion, the (select) death poetry book Stabity Stabity Stab Stab Stab, the 2012 art book a Picture's Worth 1,000 words (available with both b&w interior pages and full color interior pages, the shutterfly ISSN# cc& hardcover art book life, in color, Post-Apocalyptic, Burn Through Me, Under the Sea (photo book), the Periodic Table of Poetry, a year long Journey, Bon Voyage!, and the mini books Part of my Pain, Let me See you Stripped, Say Nothing, Give me the News, when you Dream tonight, Rape, Sexism, Life & Death (with some Slovak poetry translations), Twitterati, and 100 Haikus, that coincided with the June 2014 release of the two poetry collection books Partial Nudity and Revealed.

---

this page was downloaded to your computer