Black and White
cc&d magazine
v285, July-August 2018
Internet ISSN 1555-1555, print ISSN 1068-5154


cover art by Greg G. Zaino





---

Note that in the print edition of cc&d magazine, all artwork within the pages of the book appear in black and white.


Order this issue from our printer
as a perfect-bound paperback book
(6" x 9") with a cc&d ISSN#
and an ISBN# online, w/ b&w pages


Black and White



---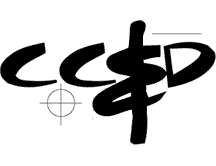 just won't work for free
Linda M. Crate
i'm done working for free
every moment spent at work
where i don't need to be
i will hold you accountable for
because i am done working
for free,
and i don't understand why i am
expected to do the work of three when
i am but one person;
the laziest shift works the first shift
always full of managers who push everything
on me and everyone else
working second
i am done being their pasty or their sacrificial lamb
won't let this job slaughter me or who i'm meant to be—
i am not just going to stand in line,
and lose my identity;
become nothing more than a number because
i have a name, heart, and soul;
all my own
don't think you're going to break the branches of my trees
or chop me down because i have a worth,
a magic, a value
to offer this world
my voice won't be silenced by the tide of overwhelming ignorance
that people foolishly believe to be bliss.

Linda M. Crate Bio
Linda M. Crate is a Pennsylvanian native born in Pittsburgh yet raised in the rural town of Conneautville. Her poetry, short stories, articles, and reviews have been published in a myriad of magazines both online and in print. She has three published chapbooks: A Mermaid Crashing Into Dawn (Fowlpox Press - June 2013) and Less Than A Man (The Camel Saloon - January 2014), and If Tomorrow Never Comes (Scars Publications, August 2016). Her fantasy novel Blood & Magic was published in March 2015. The second novel of this series Dragons & Magic was published in October 2015. Her third novel Centaurs & Magic was published November 2016.

---


should've heeded my warning
Linda M. Crate
you're winter's son
born of ice and snow
your white horns
fit into your surroundings
no one can see that you're
a silver tongued devil
everyone believes that you're
an angel,
but i know better now;
all too late,
of course,
but they say it's better late than never;
so i burned straight through your winter
with my summer's heart
i am the white goddess
the valkyrie
known as the white raven
i will crash through your glass ceiling
with these glass slippers you placed on my feet
let those shatter beneath me, too,
because i am no stranger to bleeding—
suffering doesn't phase me
it's the nightmares and the lies i cannot endure
will challenge you to the duel that will end your life
should you think to dare to utter my name
even in your sleep
because i am the dreamer who slays nightmares
i am the keeper of golden moons and the guardian of dreams
you told me once i didn't have a temper
watch as my flames rip you into a ruin that won't even
remember your name
i warned you not to cross me.

Linda M. Crate Bio
Linda M. Crate is a Pennsylvanian native born in Pittsburgh yet raised in the rural town of Conneautville. Her poetry, short stories, articles, and reviews have been published in a myriad of magazines both online and in print. She has three published chapbooks: A Mermaid Crashing Into Dawn (Fowlpox Press - June 2013) and Less Than A Man (The Camel Saloon - January 2014), and If Tomorrow Never Comes (Scars Publications, August 2016). Her fantasy novel Blood & Magic was published in March 2015. The second novel of this series Dragons & Magic was published in October 2015. Her third novel Centaurs & Magic was published November 2016.

---


valkyrie of love and light
Linda M. Crate
i came from the sky
to shatter their glass ceilings
because no one should be forced
into glass slippers or a marriage they
don't want
life is complicated enough
without someone forcing a knife
to your back,
insisting how you are to live your life
when they cannot even walk their own path;
i am the valkyrie of love and light
whose magic will free
the dreamers to dream and i will shatter
every nightmare and every shade
until these monsters can no longer bite
but face themselves in the mirror
seeing themselves as they truly are
not the heroes they believe
themselves to be—
everyone has the right to be who they are
to walk their own paths,
but should they choose the darkness and to harm others
then i have no choice but to condemn them to the
very voids they'd give others
because nightmares must not be given wings.

Linda M. Crate Bio
Linda M. Crate is a Pennsylvanian native born in Pittsburgh yet raised in the rural town of Conneautville. Her poetry, short stories, articles, and reviews have been published in a myriad of magazines both online and in print. She has three published chapbooks: A Mermaid Crashing Into Dawn (Fowlpox Press - June 2013) and Less Than A Man (The Camel Saloon - January 2014), and If Tomorrow Never Comes (Scars Publications, August 2016). Her fantasy novel Blood & Magic was published in March 2015. The second novel of this series Dragons & Magic was published in October 2015. Her third novel Centaurs & Magic was published November 2016.

---


badge of honor
Linda M. Crate
to be a woman
is nothing i'd wish upon anyone
to be spoken over, to be outright ignored,
forced to listen when all you really
want to do is speak;
to be a woman
is nothing to be taken for granted
because our voices when we find them
are stronger than anything
you'll ever know—
i tire of people who have bored points
of view of how women should act
dated opinions and articles
are no way to ask anyone how to live
i cannot fathom such strange rudeness
because i would never tell anyone how to live
their lives
we all have paths of our own to take
all masters of our own ships,
but i would never try to take anyone else's
sails and insist this is the way their
lives must be
because of their gender or their perceived roles
in life;
we are all different
i will never allow anyone to make me the same—
always they have told me how strange and different i am
it used to make me cry when they told me
how weird i was,
but i now hold onto that badge of honor with pride.

Linda M. Crate Bio
Linda M. Crate is a Pennsylvanian native born in Pittsburgh yet raised in the rural town of Conneautville. Her poetry, short stories, articles, and reviews have been published in a myriad of magazines both online and in print. She has three published chapbooks: A Mermaid Crashing Into Dawn (Fowlpox Press - June 2013) and Less Than A Man (The Camel Saloon - January 2014), and If Tomorrow Never Comes (Scars Publications, August 2016). Her fantasy novel Blood & Magic was published in March 2015. The second novel of this series Dragons & Magic was published in October 2015. Her third novel Centaurs & Magic was published November 2016.

---


keeper of my own steps
Linda M. Crate
all my life
they've tried to force my hands
silence the rebellion
of my bones
take away the keys of my dreams,
and they would say
they weren't really but they were;
because they always wanted to put me
on a pedestal or behind a gilded cage
i knew what freedom was
so i wasn't buying
but they wanted me to buy so very badly into
their lies—
i was always silenced
until i learned to hold my tongue
i may have been quiet,
but i was not blind;
i saw that they never silenced men no matter
how asinine their point of view
a quiet chorus of fury
began to burn through my veins
they always told me that i was pretty
as if my beauty were the only thing they could endure
like my mind and imagination were too much to handle somehow—
but i will never apologize
for being limitless depths
or a creature they cannot quite comprehend
i may be a woman,
but that doesn't mean i will be dominated or subdued;
my heart and my dreams are my own
i will take the journey that benefits my steps and my soul.

Linda M. Crate Bio
Linda M. Crate is a Pennsylvanian native born in Pittsburgh yet raised in the rural town of Conneautville. Her poetry, short stories, articles, and reviews have been published in a myriad of magazines both online and in print. She has three published chapbooks: A Mermaid Crashing Into Dawn (Fowlpox Press - June 2013) and Less Than A Man (The Camel Saloon - January 2014), and If Tomorrow Never Comes (Scars Publications, August 2016). Her fantasy novel Blood & Magic was published in March 2015. The second novel of this series Dragons & Magic was published in October 2015. Her third novel Centaurs & Magic was published November 2016.

---


sick of dominion
Linda M. Crate
i am female,
yes,
a life giver and well
of information and love;
with more than enough imagination
to circle every world and realm
more than once—
i am a fountain of words
the way some are fond of sports or fashion
i am fond of books and nature
always pictured myself barefoot and running
through the wood with the wind at my back
dancing through my wild locks,
and being a woman
is fascinating
because every culture of man
seems to have some who have not been taught any
manners when it comes to women;
they speak over, under, and around us
or don't take us seriously or they don't understand our opinions
yet don't think to ask what we meant because they believe
wisdom is housed in treating us like insects
they must crush beneath their feet—
but they wouldn't be brave when they learned
cockroaches have wings,
and we'll fly into their faces and carve out their eyes
because we're sick of being dominated and treated more poorly
than animals they show compassion to.

Linda M. Crate Bio
Linda M. Crate is a Pennsylvanian native born in Pittsburgh yet raised in the rural town of Conneautville. Her poetry, short stories, articles, and reviews have been published in a myriad of magazines both online and in print. She has three published chapbooks: A Mermaid Crashing Into Dawn (Fowlpox Press - June 2013) and Less Than A Man (The Camel Saloon - January 2014), and If Tomorrow Never Comes (Scars Publications, August 2016). Her fantasy novel Blood & Magic was published in March 2015. The second novel of this series Dragons & Magic was published in October 2015. Her third novel Centaurs & Magic was published November 2016.

---


Marilyn
Retta Lewis
She was not the first
To resent its reach;
Not the first
To climb and fall;
Not the first
To attack and embrace its fame
Without an understanding
Of its fairytale.

---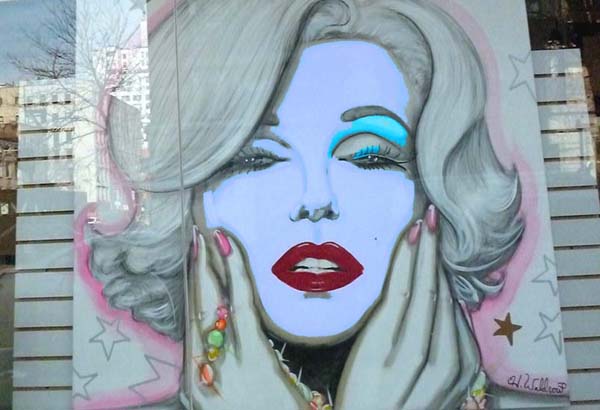 ---


Stationary Breathing
Retta Lewis
With her beauty a thing of doubt,
And yet, a thing decided
By reality long ago;
A thing debated, and denied –
Throughout all history defied –
From the trees
She will make her final plea.
The words of rage
Will take their meaning.
Her past will shape her future now.
All oddly formed thoughts
Will dig her grave;
All oddly shaped meanings
Will be her tomb.
The tangle of limbs
Among the leaves
Will meet with tragedy
Among the trees;
But her fate won't come
From never having been.
Her reality will have long been decided.

---


from Eighty Days: September 1, 1881
Michael Ceraolo
Guiteau:
Though I scouted the jail
before I was arrested
in order to make sure it was adequate,
I have been disappointed
"Eighty Days" consists of dramatic monologues of varying lengths
for each of the eighty days from July 2, 1881 through September 19, 1881
the period from when President Garfield was shot until he died.
Each date consists of monologues by Garfield and Guiteau.

---


from Eighty Days: September 2, 1881
Michael Ceraolo
Garfield:
"If wrinkles must be written upon our brows,
let them not be written upon the heart
The spirit should not grow old"
"Eighty Days" consists of dramatic monologues of varying lengths
for each of the eighty days from July 2, 1881 through September 19, 1881
the period from when President Garfield was shot until he died.
Each date consists of monologues by Garfield and Guiteau.

---


Cleveland Haiku #506
Michael Ceraolo
Seventy degrees---
piles of plowed snow
held together by dirt

---


Cleveland Haiku #507
Michael Ceraolo
No bureaucrat
gets their name on a plaque
for a remodeled building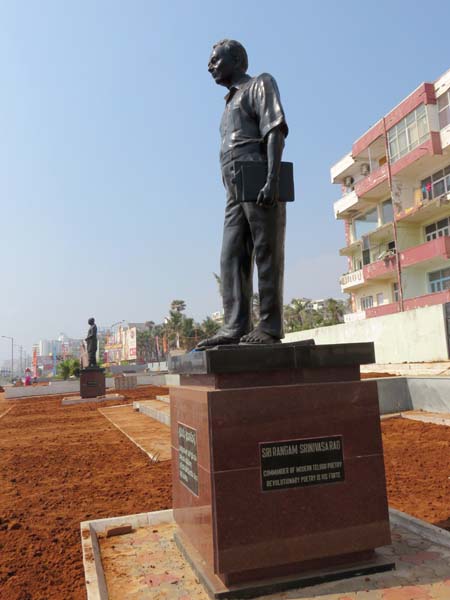 ---


Charley:
Greg G. Zaino
On the unpainted, open front porch
he heard a sound, came to, and lifted his head.
An unlit pipe between his teeth,
Johnny squinted his eyes to focus,
craned his neck- then sat back.
Beyond his good years- those physically sound years,
the grizzled Vermonter continued to rock back and forth,
floor boards moaning under his meager weight.
Up the gravel driveway it bounced and rattled;
the familiar pickup truck approached his cabin,
finally coming to rest outside the open gate.
With two taps of the horn,
the driver beeped a friendly hello.
It was his great niece Heather,
who brought with her, a two month old pup
the chubbiest pick
of her Chocolate Lab's recent litter.
On seeing the dog, Johnny on impulse responded gruffly
"I don't need no dammed dog, Heather.
I'm too old and don't have it in me anymore.
You know it- I know it- and damn it- that's that!"
Heather persisted for the next three hours,
and after succeeding in placing the pup on his lap;
all the while him of course, shaking his head side to side
mumbling something unintelligible,
something stirred deep down,
despite the show.
Scratching at his sparse white beard with his left,
his right hand eventually gravitated over
for a quick scratch to the back side
of the whimpering pup's right ear.
With an exaggerated exhale, Johnny continued to protest,
but it was plain, his voice softened,
his manner less rigid.
He couldn't help but fall
for the pudgy little thing on his lap;
this new arrival- Green Mountain stock,
She was born to a litter of four,
both parents good hunters; pure-bred.
Considering the 8 week old retriever's longevity,
Johnny was bothered most
by just how much time he had left to walk the earth.
Figuring to be long gone far ahead of the dog,
he had but few years to give his new charge.
just didn't feel right, but then again...
He told his niece that he needed some time
to think before adopting another dog;
the responsibility considerable.
Johnny's previous hound, a Beagle named Danny,
left his side when the old boy was fourteen years along.
He remembered the tears and trembling
that morning in February
when the ole Danny simply didn't wake,
passed over in his sleep.
He swore that he'd never again, suffer another dog,
but here she was; whimpering, yapping,
smelling of puppy breath; something brand new.
She never left the house that afternoon.
The old man adopted the dog
and she slept in his bed that night.
Johnny named her on the spot, after his very first dog...
sixty nine years before on his tenth birthday.
Charlotte her name, was given to him by his great aunt Elsie.
The mongrel pup, obviously lost, was found down the old lake road,
rib skinny, and fearful of people,
but Elsie managed to coax the wary hound into her car
then spread the news around.
The dog stayed with her family until it got its strength back.
Not a soul in and around town knew who owned her.
It was up to Johnny to give that lost pup a good home,
and how he loved that short haired, brindle orphan.
...
The eight week old puppy, Johnny nicknamed, Charley.
From the first, she was his pal and partner,
and for the next nine years,
she slept in the same bed as the old hunter.
They shared a good life, the man and his dog.
Johnny, forever grateful to a niece that twisted
an old man's arm until he surrendered.
That confusing day,
when her devoted comrade, failed to wake,
Charley stayed beside him.
After two days of getting no answer on the phone,
Johnny's younger brother, Ed, finally drove over.
Seeing Johnny's old Chevy still parked out back
Ed entered the house.
He searched the cold cabin and found his brother;
found the two of them together.
Laying there faithfully atop the bed,
moving ever so slightly,
muzzle resting upon his lifeless brother's chest,
Charley looked up to Ed without lifting her head
the whites of her eyes under a furrowed brow,
carried the unmistakable look of despair.
Ed took the orphaned girl in after Johnny's funeral,
but she refused to eat, took little water,
and not long after disappeared from his home.
News in the small mountain town spread quickly,
the thought being that Charley
wandered back to her home.
But she wasn't there.
Far across town,
she was found on the rise,
overlooking the Poultney River,
at the town's common burying ground.
Charley found her absent friend- a local found her;
the lifeless casualty of a broken heart.
She came to rest on old Johnny's grave
Ed decided that his brother would favor the girl
being buried just above him.
To the depth of three feet, she was gently lowered,
wrapped in the quilt she once shared
with her best friend.
Old Johnny, and his ever faithful Charley,
as it should be.
Together...

---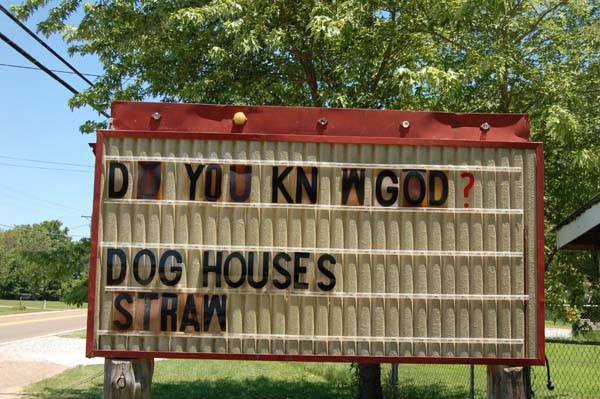 ---


Where were you...
Greg G. Zaino
You dial my number
call for me to lend an ear,
my hand,
my heart once more.
tell me you still love me,
think of me,
that you've had no other
to share your bed
since we went our separate ways.
but I know better;
remembering a different you.
...
On the rim
suspended by circumstance
I subsisted on smoke
from a thousand menthol cigarettes
and a thousand more.
dined on infected fingernails-
breathed the foul air
of an apartment
occupied by us two,
but I was alone.
I remember watching
as you slept,
listening to your breathing
looking at that peaceful,
enchanting face;
the one I thought I knew,
but so little did I recognize
in those last days,
the same visage
as to when first we met-
laughed, loved,
shared a dream.
In those end times
chill winds swept the place
bitter showers persisted
as I tried to write.
you looked over my shoulder
scrutinized my every word
thinking always,
I might write about you;
about us
revealing those dark deeds.
I think now on a day
of sullen hours behind a keyboard
in a room deprived of sunlight.
staring from behind
those four window panes
of yellowed glass.
I watched the rain outside,
listened to its whipping
against the clapboards,
rapt, as though imprisoned.
the glass sweat tobacco sap;
those amber snake heads,
laboring down
to a stained and blistered
grey sill;
that perverted necropolis,
of crisp insects
casualties of illusion.
a resting place of the lifeless.
the door stayed shut.
And there you were
cold- paying no heed
your touch
bordering on the nonexistent;
chilling, void of feeling
as you turned away,
disregarded my hemorrhaging
couldn't understand
what it was like
to be in my head
to suffer the illness
had nothing but criticism
for my writing.
But before we became involved,
I had told you,
remember that first night in bed,
telling you
that on occasion,
it was something I went through
but no, you laughed it off
thought you could fix it.
Time went by
I saw a different you
forever with your claws out.
the money...
always the money.
a new pair of slacks
makeup, lipstick, nail polish,
the latest cologne,
a blouse, dress,
or fashionable shoes.
but the cost I paid
was not in dollars.
the very purse you pulled from
was my spirit.
I blame myself for the blunder.
But months went by
then years.
tried as best I could;
was capable of.
watched your eye
as it caught every mirror-
listened to your mouth
as it screamed obscenity,
you were a friend no more
just a fleeing rat
scuttling a sinking vessel,
a condescending dog
that put it all on me,
and by design,
left me to myself-
left me to settle
to that horrible bottom
alone and unblinking...
It was as though
I saw you waving a fan
scanning an arena of blood sport;
considered it
a mere spectator's activity;
while droplets of blood hung
at the corners of your mouth.
As I lay weak
resentment and arrogance
oozed from your pores.
you choreographed,
outlined it; that foul play;
my veins you injected
with venomous poison.
Anticipating the fall
you looked instead,
for answers in mirrors,
fashion shops,
gossiping girlfriends, and soap operas.
but only afterward
did I find the whole truth;
about the bed- and wallet of,
your previous lover.
And now I hear your voice
on the phone
sweet- laughing,
conjuring memories
of sugary things, nights in bed
sunlight, wine, and candles.
but where my dear
were you then-
in those dripping hours,
my declining moments
when sanity was on the brink-
when finally,
I fell from the precipice
to a stony ground below?
I've thought it over
and not to be dispassionate,
here is my answer.
I would like to believe you;
these changes you contend,
but sadly, I see through it all;
your fog and mirrors,
deceit and flattery...
Stop calling me.

---


Ballerinas
Xanadu (Ofrimbaudfame) for Paris (March 2018)
(Thanks to Edgar Degas 1873-1876 La Classe de danse
in Musée d𔄋Orsay Paris)

Teacher in the midst of group of ballet dancers
that try different poses talk among each other
since teacher is focusing his instructions
on the nearest couple of danseuses only
leaning his self on a high stick

While the front distracts from
center scene of teaching
when the giant butterfly bows
tied to the dresses of the dancers

Yellow and green bright and frivol
may overrule the boring dance class.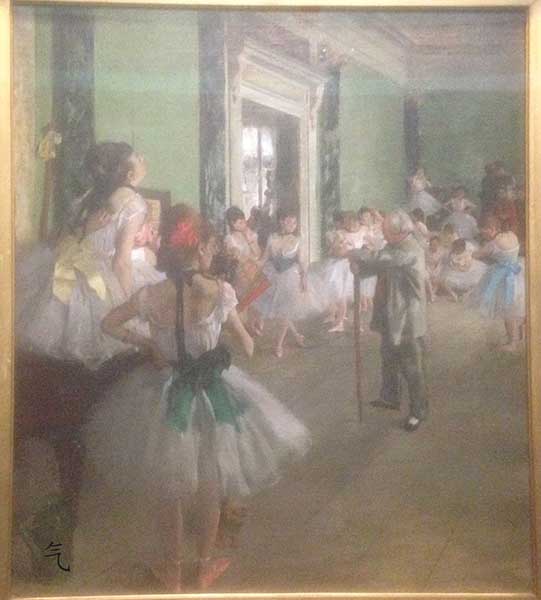 ---


Canal St Martin
Xanadu (Ofrimbaudfame) for Paris (March 2018)
(Thanks to Alfred Sisley 1872 La Canal St. Martin
in Musée d𔄋Orsay Paris)

Canal as blue as sky
ever reflecting the pale clouds
same hue as the house to the other side

Small and breakable
contrasting to black bridge and barn
to the front that is at this side of the canal.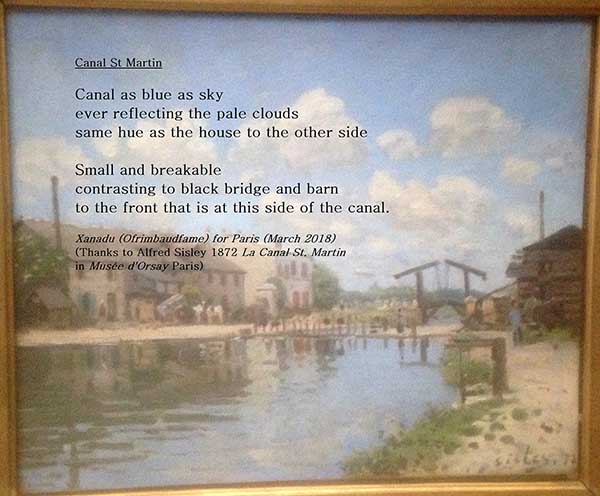 ---


Black and White TV
I.B. Rad
America's composition's
an unfinished canvas,
a diverse
ever evolving
mingling of colors,
but with pundits framing it
in a 60s setting
we only see
mid century TV's
achromatic view
of our republic's somewhat voguish
if appalling
film noir,
"America in Black and White.‒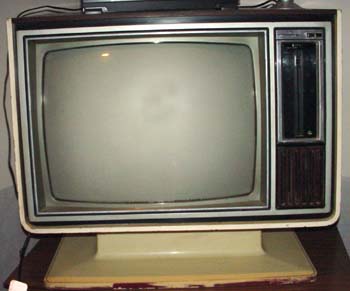 ---


If Only
I.B. Rad
If only
he'd done this or that
would she have lived
a little happier,
endured
a little longer?
But sadly,
to his lasting sorrow,
as he hadn't
done this or that,
her life was
what it was;
and, all the while,
as he wept,
concurrently,
ten thousand mourners
lamenting others
repented,
'If only...'

---




---


A Stranger Myself
John Grey
Reaching my own stoop
I look back
at building after building,
joined at the stone hip,
and people,
all strangers,
on their own stoops,
some going out,
some coming home,
an old woman
overloaded with
shopping bags,
a kid manhandling a bicycle,
some guy duded up
like a date's in the offing,
a young woman
slinking up her stairs
with head down,
then I slip inside,
close the door,
and that's everything,
and that's everyone
no more.

John Grey bio
John Grey is an Australian poet, US resident. Recently published in Examined Life Journal, Evening Street Review and Columbia Review with work upcoming in Leading Edge, Poetry East and Midwest Quarterly.

---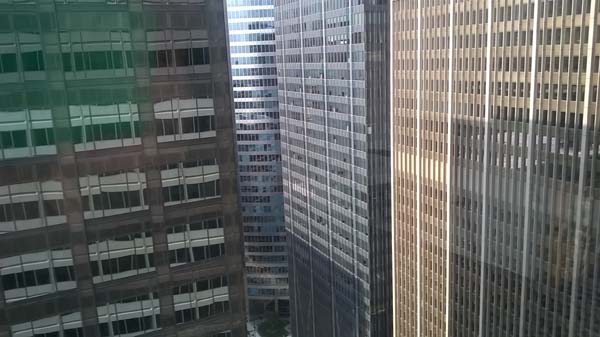 FOTF704, photography by Wes Heine

---


Ode #2 to My Death Metal Years
Kenneth DiMaggio
Pulling the plug was
another favorite theme
for the musicians with
sharpened teeth like
vampires and onstage
drank from chalices filled
with plasma and when
I found out that the woman
with bat-wing size make up
around both eyes was
a nurse I asked if there
is actually a plug to pull
but being comatose just like
having a mortgage an SUV
a spouse you want to divorce
and all other things middle class
involve a lot of legality
& machinery and so just like
the machine-maintained
unconsciousness
the same for the middling-life
semi-tranquilized or drugged
between crises
—too many layers & wires
to untangle
—best just to beep or murmur
until the final silence

---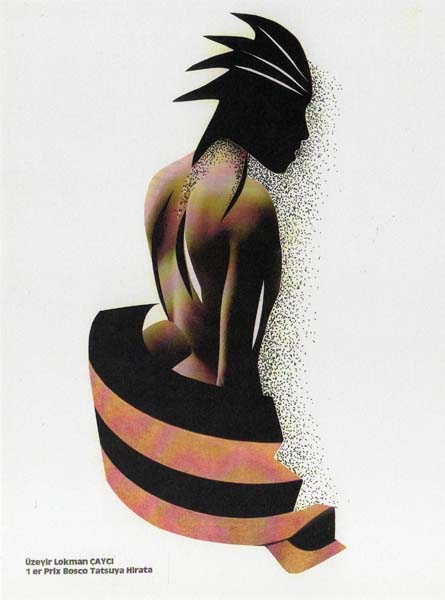 ---


Ode #3 to My Death Metal Years
Kenneth DiMaggio
Whenever a band descended
low enough to play our rented
American Legion Hall there
was always a vendor selling
serial killer trading cards
with stats noting how many
the clown kidnapped
or the accountant cannibalized
John Wayne Gacy
Aileen Wuornos
Jeffrey Dahmer
—we traded & collected
and sometimes lit
our cigarettes or
ourselves with them
—figures that became familiar
after a night of songs about
missing children on milk cartons
And when the show was over
for us to forklift defective
televisions roll over bedsores
or substitute teach
pre-determined failures
we put a killer or few
between the windshields
of a pick-ups with rear windows
racking small arsenals
or in bungalow mailboxes
soon stuffed with National
Rifle Association renewal
notices or invitations to meet
your local U.S. Army recruiter

---



---


Ode #5 to My Death Metal Years
Kenneth DiMaggio
Can't attend a Death Metal
show with at least one tattooed
bare-chested guy with an albino
boa constrictor wiggling around
his shoulders and slithering
between his neck and when the
band stopped its set to announce
a missing snake some people
said "Cool" while others
hailed Satan for his miraculous
escape
But if no one ever found
the critter strong enough
to wrap around and crush
a pick-up truck some say
he's still slithering in abandoned
tenement basements feasting
on overdosed junkies while
others heard how it's a she
and laid an arsenal of eggs
waiting to hatch and devour
our pit bulls and rats
—whatever happened
to this creature that with
about a hundred other
people once listened to songs
about suicide by hanging
immolation handgun
and drowning he or she's
still probably out there
crawling along the edges
just like the rest of us
and trying to avoid getting
crushed in the heavy
traffic of the disposable
and the anonymous

---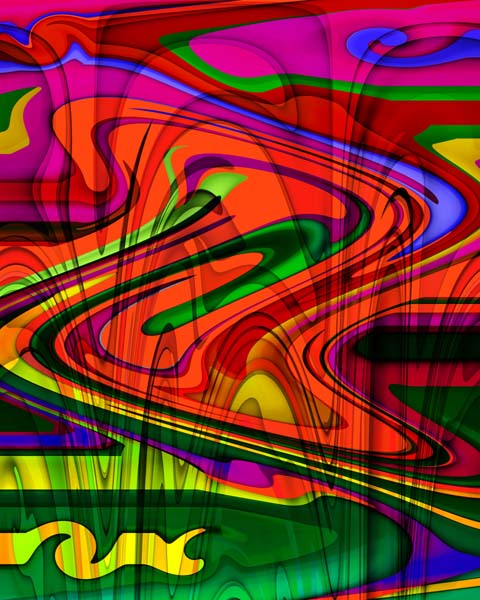 ---


Ghost, A Posthumous Consciousness
Copyright R N. Taber
I have sat with the great
at a round table chewing flesh
off bones
I have fought at battles
won and lost, let vultures pick
the bones
I engage with political
and religious leaders disputing
old bones
I've been good and bad,
done right and wrong for a bag
of bones
I have shared a beggar's
patch, withering looks freezing
the bones
I have lain in The Road,
felt the wheels of time crushing
my bones
I urge the young to read
(and learn) from the home truths
in our bones
I urge the old to be heard,
breathe fire for the next phoenix
rising

---


L-I-F-E, Building a Case for Looking Forward
Copyright R N. Taber
Ancient trees sprouting new leaves,
old habitats harbouring new life;
ancient fields reviewing GM corn
where grasshoppers still singing
Old folks (like me) expecting to fly
with swallows come autumn;
old tales kept alive by winter fires,
tongues of flame poking at history
Memory, persuading young and old
to rework the poetry of its seasons

---



---


Coffeehouse Poem # 282
Erren Geraud Kelly
The woman with the titanium
Leg waves at me from
Across the room, but
I don't really notice a
Prosthetic leg at all
It is long and sleek
"A souvenir from desert storm"
She jokes
She was a Victor, not a victim
It reminds me of a missile
When she walks, she cuts
A path like the blade runner
She told me she ran a
Marathon on her bullet leg
And i am dumbfounded
Though, she laughs like a
Song, when she admits
Sometimes, she is clumsy
When she's dancing

---


Tall Girl In A Black Dress
Erren Geraud Kelly
Moving like a lion in the serengeti
Like a jaguar automobile sleek down city streets
Like trees swaying to the melody
Of the wind
She's a poem that hasn't found
Someone's voice
If only all the world's problems
Could be solved
all the wars ended
And some man's dream came
True
Because of a tall girl in
A black dress

---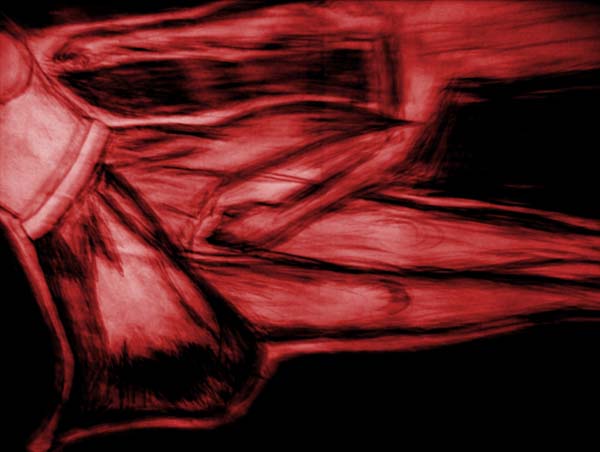 ---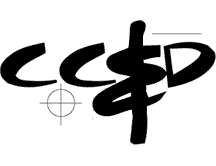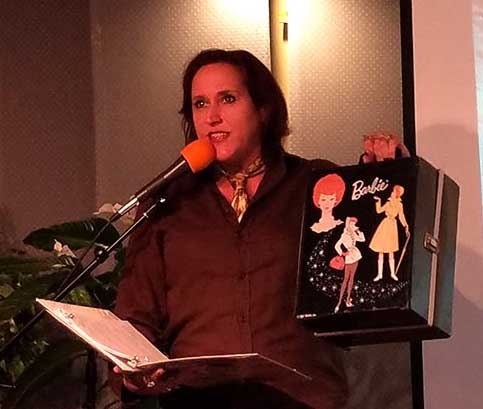 Barbie
Janet Kuypers
Spring 1997

My sister-in-law gave me a Midge doll set
when she married my brother. Midge came complete
with a wardrobe of designer floor-length dresses,
with sequins, and tulle, and three-quarter-length gloves.

But Midge, an older model, had short red hair
styled like a housewife, not like Barbie's, long and
blond and flowing. And Midge could never sit in a chair
because her plastic legs were rigid and couldn't bend.

For my sixth birthday I received a P.J. doll,
one of Barbie's friends. P.J.'s hair was blonde, like
Barbie's, but it was shorter. And here eyes were brown,
like mine. Not eyes to dream of. Eyes like mine.

When I finally got you, Barbie, I treated you like
some sort of goddess, you with your disproportionate
figure and perpetual smile. When you never eat,
you can stay thin. You can always be happy.

I took plastic kitchen shelf liner and caulking glue
and lined a shoebox so you could have a bath tub.
I taped a straw around the back of the tub so you
could have jets and extra bubbles when you soaked.

My father's pool table was your lake; a second
shoe box served as your speed boat. You took all
your friends for boat rides along the green; Ken,
the Donny and Marie dolls, P.J., even Midge.

But I couldn't be like you, I had to eat, and I could only
stand on my toes for so long when you stood like
a dancer perpetually. I couldn't always smile. I was
only a little girl. And I was cursed with brown eyes.

What did you teach me? I pressed you next to Ken
under your pink and white bed sheets, but your plastic
bodies made a loud noise when you came together.
Your legs never intertwined. Your smile never changed.

And now, all grown up, I visit my parent's house,
and they tell me I have boxes of toys that could be
thrown away. Kitchen accessories for the Barbie
camper, beaded dresses I made myself. And I think:

I could give these toys to my niece, so she could play,
so she could learn. And then I decide: no, these dolls,
these values, these memories, they belong sealed
in cardboard boxes, where only time can take its toll.






Watch this YouTube video
Live at a Woman on the Beach (Beach Poets 08/02/09) (camera #1)






Watch this YouTube video
Live at a Woman on the Beach (Beach Poets 08/02/09) (camera #2)



See the full a Woman on the Beach (Beach Poets 08/02/09) show video (08/02/09, from camera #1)






This film is from the Internet Archive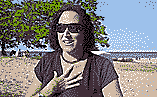 See the full a Woman on the Beach (Beach Poets 08/02/09) show video (08/02/09, from camera #1)






This film is from the Internet Archive
Listen
Live at the Cafe,
now available in a 3 CD set




Watch this YouTube video


read live 09/13/11, at the Café open mike she hosts in Chicago

Watch this YouTube video


of the introduction to the 09/13/11 weekly poetry open mike she hosts live at the Café in Chicago, & her reading poetry (including this poem) from her ISBN# poetry book Contents Under Pressure





See YouTube video live 1/21/17 of Janet Kuypers reading her poems "The Truth Is Out There", "Barbie" and "optimizing your odds" at "Recycled Reads" open mic, at a book store affiliated with the Austin Public Library (this video filmed from a Canon Power Shot camera).






See YouTube video live 1/21/17 of Janet Kuypers reading her poems "The Truth Is Out There", "Barbie" and "optimizing your odds" at "Recycled Reads" open mic, at a book store affiliated with the Austin Public Library (this video was filmed from a Sony camera).


See YouTube video of Janet Kuypers in her 11/4/17 show "Finding Where We're From and the Future" @ "Expressions" in Austin, performing her poems "Barbie", "Burn It In (reaching the end edit)", "Earth was Alive and Dying", and "I'm not sick but I'm not well (Future Imperfect edit)" (from a Lumix camera; w/ HA!Man of South Africa music and her projected rotating art display).

See YouTube video of Janet Kuypers in her 11/4/17 show "Finding Where We're From and the Future" @ "Expressions" in Austin, performing her poems "Barbie", "Burn It In (reaching the end edit)", "Earth was Alive and Dying", and "I'm not sick but I'm not well (Future Imperfect edit)" (from a Sony camera; w/ HA!Man of South Africa music and her projected rotating art display).
View the 11/4/17 show poems in the free PDF file chapbook



"Finding Where We're From and the Future"
containing the poems "Barbie", "Burn It In (reaching the end edit)", "Earth was Alive and Dying", and "I'm not sick but I'm not well (Future Imperfect edit)".

See YouTube video of Chicago poet Janet Kuypers' July 2018 Book Release Reading 7/4/18, where she read her "Finding Where We're From and the Future" performance art poems "Barbie", and "Burn It In (reaching the end edit)" from the cc&d 7-8/18 book "Black and White" at "Community Poetry @ Half Price Books" (video filmed from a Panasonic Lumix T56 camera).

See YouTube video of Chicago poet Janet Kuypers' July 2018 Book Release Reading 7/4/18, where she read her "Finding Where We're From and the Future" performance art poems "Barbie", and "Burn It In (reaching the end edit)" from the cc&d 7-8/18 book "Black and White" at "Community Poetry @ Half Price Books" (video filmed from a Panasonic Lumix 2500 camera).



See YouTube video of Janet Kuypers' July 2018 Book Release Reading 7/4/18, where she read her "Finding Where We're From and the Future" performance art poems "Barbie" and "Burn It In (reaching the end edit)" from the cc&d 7-8/18 book "Black and White", then she read her Down in the Dirt 6/18 book "The Last Guru" performance art "Live at Café Aloha" poem "The State of the Nation" and her prose ""Type A" Person", in Community Poetry @ Half Price Books (Panasonic Lumix T56).



See YouTube video of Janet Kuypers' July 2018 Book Release Reading 7/4/18, where she read her "Finding Where We're From and the Future" performance art poems "Barbie" and "Burn It In (reaching the end edit)" from the cc&d 7-8/18 book "Black and White", then she read her Down in the Dirt 6/18 book "The Last Guru" performance art "Live at Café Aloha" poem "The State of the Nation" and her prose ""Type A" Person", in Community Poetry @ Half Price Books (Panasonic Lumix 2500).


---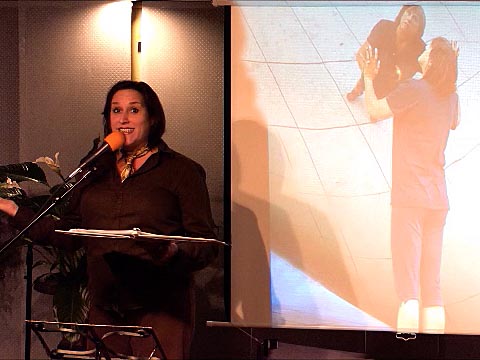 Burn It In
(reaching the end edit)
Janet Kuypers
written Summer 1997, edited 10/17/17

Once I was at a beach
off the west coast of Florida
with a friend on New Year's eve.
I watched the waves crash
as the yellow moon hung over the gulf
like a swaying lantern.
My friend watched this scene
and said, "I want to look at this scene,
and memorize it, burn it into my brain,
record it in my mind, so I can call it up when I want to.
So I can have it with me always."

I too have my recorders.
I burn these things into my brain,
I burn these things onto pages.
I pick and choose what needs to be said,
what needs to be remembered.

When I first went to college
I was studying to be a computer science
engineer, I wanted to make a ton of money
I wanted to beat everyone else
because burned in my brain were the taunts
of kids who were in cliques
so others could do the thinking for them
because burned in my brain were the evenings
of the high school dances I never went to
because burned in my brain were the people
I knew I was better than
who thought they were better than me.
Well, yes, I wanted to make a ton of money
I wanted to beat everyone else
but I hated what I was doing
I hated what I saw around me
hated all the pain people put each other through
and all of these memories just kept flooding me
so in my spare time
to keep me sane, to keep me alive
I wrote down the things I could not say
that was how I recorded things.

When I looked around me, and saw friends
raping my friends
I wrote, I burned into these nightmares with a pen
and yes, I have this recorded
I have all of this recorded.

What did you think I was doing
when I was stuffing hand-written notes into my pockets
or typing long hours into the night?
I was sitting in a computer lab
slamming my hands, my fingers against the keyboard
because there were too many atrocities in the world
too many injustices that I had witnessed
too many people who had wronged me —

and I had a lot of work to do.
There had to be a record of what you've done.

Did you think your crimes would go unpunished?
Did you think that I wouldn't remember?
You see, that's what I have my poems for
so there will always be a record
of what you have done.
Yes, I have defiled many pages
in your honor, you who swung your battle ax
and thought no one would remember in the end.
Well, I made a point to remember.
Yes, I have defiled many pages
and have you defiled many women?
You, the man who rapes my friends?
You, the man who rapes my sisters?
You, the man who rapes me?
Is this what makes you a strong man?

you want to know why I do the things I do

I had to record these things
that is what kept me together
when people were dying
that is what kept me together
when my friends went off to war
that is what kept me together
when my friends were raped
and left for dead
that is what kept me together
when no one bothered to notice this
or change this
or care about this
these recordings kept me together

I need to record these things
to remind myself
of where I came from
I need to record these things
to remind myself
that there are things to value
and things to hate
I need to record these things
to remind myself
that there are things worth fighting for
worth dying for
I need to record these things
to remind myself
that I am alive

See YouTube video of Janet Kuypers in her 11/4/17 show "Finding Where We're From and the Future" @ "Expressions" in Austin, performing her poems "Barbie", "Burn It In (reaching the end edit)", "Earth was Alive and Dying", and "I'm not sick but I'm not well (Future Imperfect edit)" (from a Lumix camera; w/ HA!Man of South Africa music and her projected rotating art display).

See YouTube video of Janet Kuypers in her 11/4/17 show "Finding Where We're From and the Future" @ "Expressions" in Austin, performing her poems "Barbie", "Burn It In (reaching the end edit)", "Earth was Alive and Dying", and "I'm not sick but I'm not well (Future Imperfect edit)" (from a Sony camera; w/ HA!Man of South Africa music and her projected rotating art display).
View the 11/4/17 show poems in the free PDF file chapbook



"Finding Where We're From and the Future"
containing the poems "Barbie", "Burn It In (reaching the end edit)", "Earth was Alive and Dying", and "I'm not sick but I'm not well (Future Imperfect edit)".

See YouTube video of Chicago poet Janet Kuypers' July 2018 Book Release Reading 7/4/18, where she read her "Finding Where We're From and the Future" performance art poems "Barbie", and "Burn It In (reaching the end edit)" from the cc&d 7-8/18 book "Black and White" at "Community Poetry @ Half Price Books" (video filmed from a Panasonic Lumix 2500 camera).

See YouTube video of Chicago poet Janet Kuypers' July 2018 Book Release Reading 7/4/18, where she read her "Finding Where We're From and the Future" performance art poems "Barbie", and "Burn It In (reaching the end edit)" from the cc&d 7-8/18 book "Black and White" at "Community Poetry @ Half Price Books" (video filmed from a Panasonic Lumix T56 camera).



See YouTube video of Janet Kuypers' July 2018 Book Release Reading 7/4/18, where she read her "Finding Where We're From and the Future" performance art poems "Barbie" and "Burn It In (reaching the end edit)" from the cc&d 7-8/18 book "Black and White", then she read her Down in the Dirt 6/18 book "The Last Guru" performance art "Live at Café Aloha" poem "The State of the Nation" and her prose ""Type A" Person", in Community Poetry @ Half Price Books (Panasonic Lumix 2500).



See YouTube video of Janet Kuypers' July 2018 Book Release Reading 7/4/18, where she read her "Finding Where We're From and the Future" performance art poems "Barbie" and "Burn It In (reaching the end edit)" from the cc&d 7-8/18 book "Black and White", then she read her Down in the Dirt 6/18 book "The Last Guru" performance art "Live at Café Aloha" poem "The State of the Nation" and her prose ""Type A" Person", in Community Poetry @ Half Price Books (Panasonic Lumix T56).

---


Janet Kuypers has a Communications degree in News/Editorial Journalism (starting in computer science engineering studies) from the UIUC. She had the equivalent of a minor in photography and specialized in creative writing. A portrait photographer for years in the early 1990s, she was also an acquaintance rape workshop facilitator, and she started her publishing career as an editor of two literary magazines. Later she was an art director, webmaster and photographer for a few magazines for a publishing company in Chicago, and this Journalism major was even the final featured poetry performer of 15 poets with a 10 minute feature at the 2006 Society of Professional Journalism Expo's Chicago Poetry Showcase. This certified minister was even the officiant of a wedding in 2006.
She sang with acoustic bands "Mom's Favorite Vase", "Weeds and Flowers" and "the Second Axing", and does music sampling. Kuypers is published in books, magazines and on the internet around 9,300 times for writing, and over 17,800 times for art work in her professional career, and has been profiled in such magazines as Nation and Discover U, won the award for a Poetry Ambassador and was nominated as Poet of the Year for 2006 by the International Society of Poets. She has also been highlighted on radio stations, including WEFT (90.1FM), WLUW (88.7FM), WSUM (91.7FM), WZRD (88.3FM), WLS (8900AM), the internet radio stations ArtistFirst dot com, chicagopoetry.com's Poetry World Radio and Scars Internet Radio (SIR), and was even shortly on Q101 FM radio. She has also appeared on television for poetry in Nashville (in 1997), Chicago (in 1997), and northern Illinois (in a few appearances on the show for the Lake County Poets Society in 2006). Kuypers was also interviewed on her art work on Urbana's WCIA channel 3 10 o'clock news.
She turned her writing into performance art on her own and with musical groups like Pointless Orchestra, 5D/5D, The DMJ Art Connection, Order From Chaos, Peter Bartels, Jake and Haystack, the Bastard Trio, and the JoAnne Pow!ers Trio, and starting in 2005 Kuypers ran a monthly iPodCast of her work, as well mixed JK Radio — an Internet radio station — into Scars Internet Radio (both radio stations on the Internet air 2005-2009). She even managed the Chaotic Radio show (an hour long Internet radio show 1.5 years, 2006-2007) through BZoO.org. She has performed spoken word and music across the country - in the spring of 1998 she embarked on her first national poetry tour, with featured performances, among other venues, at the Albuquerque Spoken Word Festival during the National Poetry Slam; her bands have had concerts in Chicago and in Alaska; in 2003 she hosted and performed at a weekly poetry and music open mike (called Sing Your Life), and from 2002 through 2005 was a featured performance artist, doing quarterly performance art shows with readings, music and images. Starting at this time Kuypers released a large number of CD releases currently available for sale at iTunes or amazon, including "Across the Pond"(a 3 CD set of poems by Oz Hardwick and Janet Kuypers with assorted vocals read to acoustic guitar of both Blues music and stylized Contemporary English Folk music), "Made Any Difference" (CD single of poem reading with multiple musicians), "Letting It All Out", "What we Need in Life" (CD single by Janet Kuypers in Mom's Favorite Vase of "What we Need in Life", plus in guitarist Warren Peterson's honor live recordings literally around the globe with guitarist John Yotko), "hmmm" (4 CD set), "Dobro Veče" (4 CD set), "the Stories of Women", "Sexism and Other Stories", "40", "Live" (14 CD set), "an American Portrait" (Janet Kuypers/Kiki poetry to music from Jake & Haystack in Nashville), "Screeching to a Halt" (2008 CD EP of music from 5D/5D with Janet Kuypers poetry), "2 for the Price of 1" (Janet Kuypers poetry to music from Peter Bartels), "the Evolution of Performance Art" (13 CD set), "Burn Through Me" (Janet Kuypers poetry to music from The HA!Man of South Africa), "Seeing a Psychiatrist" (3 CD set), "The Things They Did To You" (Janet Kuypers poetry to music from the DMJ Art Connection), "Hope Chest in the Attic" (audio CD set), "St. Paul's" (3 CD set), "the 2009 Poetry Game Show" (3 CD set), "Fusion" (Janet Kuypers poetry in multi CD set with Madison, WI jazz music from the Bastard Trio, the JoAnne Pow!ers Trio, and Paul Baker), "Chaos In Motion" (tracks from Internet radio shows on Chaotic Radio), "Chaotic Elements" (audio CD set for the poetry collection book and supplemental chapbooks for The Elements), "etc." audio CD set, "Manic Depressive or Something" (Janet Kuypers poetry to music from the DMJ Art Connection), "Singular", "Indian Flux" (Janet Kuypers poetry to music from the DMJ Art Connection), "The Chaotic Collection #01-05", "The DMJ Art Connection Disc 1" (Janet Kuypers poetry to music from the DMJ Art Connection), "Oh." audio CD, "Live At the Café" (3 CD set), "String Theory" (Janet Kuypers reading other people's poetry, with music from "the DMJ Art Connection), "Scars Presents WZRD radio" (2 CD set), "SIN - Scars Internet News", "Questions in a World Without Answers", "Conflict • Contact • Control", "How Do I Get There?", "Sing Your Life", "Dreams", "Changing Gears", "The Other Side", "Death Comes in Threes", "the final", "Moving Performances", "Seeing Things Differently", "Live At Cafe Aloha", "the Demo Tapes" (Mom's Favorite Vase), "Something Is Sweating" (the Second Axing), "Live In Alaska" EP (the Second Axing), "the Entropy Project", "Tick Tock" (with 5D/5D), "Six Eleven" "Stop. Look. Listen.", "Stop. Look. Listen to the Music" (a compilation CD from the three bands "Mom's Favorite Vase", "Weeds & Flowers" and "The Second Axing"), and "Change Rearrange" (the performance art poetry CD with sampled music).
From 2010 through 2015 Kuypers also hosted the Chicago poetry open mic the Café Gallery, while also broadcasting weekly feature and open mic podcasts that were also released as YouTube videos.
In addition to being published with Bernadette Miller in the short story collection book Domestic Blisters, as well as in a book of poetry turned to prose with Eric Bonholtzer in the book Duality, Kuypers has had many books of her own published: Hope Chest in the Attic, The Window, Close Cover Before Striking, (woman.) (spiral bound), Autumn Reason (novel in letter form), the Average Guy's Guide (to Feminism), Contents Under Pressure, etc., and eventually The Key To Believing (2002 650 page novel), Changing Gears (travel journals around the United States), The Other Side (European travel book), the three collection books from 2004: Oeuvre (poetry), Exaro Versus (prose) and L'arte (art), The Boss Lady's Editorials, The Boss Lady's Editorials (2005 Expanded Edition), Seeing Things Differently, Change/Rearrange, Death Comes in Threes, Moving Performances, Six Eleven, Live at Cafe Aloha, Dreams, Rough Mixes, The Entropy Project, The Other Side (2006 edition), Stop., Sing Your Life, the hardcover art book (with an editorial) in cc&d v165.25, the Kuypers edition of Writings to Honour & Cherish, The Kuypers Edition: Blister and Burn, S&M, cc&d v170.5, cc&d v171.5: Living in Chaos, Tick Tock, cc&d v1273.22: Silent Screams, Taking It All In, It All Comes Down, Rising to the Surface, Galapagos, Chapter 38 (v1 and volume 1), Chapter 38 (v2 and Volume 2), Chapter 38 v3, Finally: Literature for the Snotty and Elite (Volume 1, Volume 2 and part 1 of a 3 part set), A Wake-Up Call From Tradition (part 2 of a 3 part set), (recovery), Dark Matter: the mind of Janet Kuypers , Evolution, Adolph Hitler, O .J. Simpson and U.S. Politics, the one thing the government still has no control over, (tweet), Get Your Buzz On, Janet & Jean Together, po•em, Taking Poetry to the Streets, the Cana-Dixie Chi-town Union, the Written Word, Dual, Prepare Her for This, uncorrect, Living in a Big World (color interior book with art and with "Seeing a Psychiatrist"), Pulled the Trigger (part 3 of a 3 part set), Venture to the Unknown (select writings with extensive color NASA/Huubble Space Telescope images), Janet Kuypers: Enriched, She's an Open Book, "40", Sexism and Other Stories, the Stories of Women, Prominent Pen (Kuypers edition), Elemental, the paperback book of the 2012 Datebook (which was also released as a spiral-bound ISBN# ISSN# 2012 little spiral datebook, , Chaotic Elements, and Fusion, the (select) death poetry book Stabity Stabity Stab Stab Stab, the 2012 art book a Picture's Worth 1,000 words (available with both b&w interior pages and full color interior pages, the shutterfly ISSN# ISBN# hardcover art book life, in color, Post-Apocalyptic, Burn Through Me, Under the Sea (photo book), the Periodic Table of Poetry, a year long Journey, Bon Voyage!, and the mini books Part of my Pain, Let me See you Stripped, Say Nothing, Give me the News, when you Dream tonight, Rape, Sexism, Life & Death (with some Slovak poetry translations), Twitterati, and 100 Haikus, that coincided with the June 2014 release of the two poetry collection books Partial Nudity and Revealed. 2017, after hr October 2015 move to Austin Texas, also witnessed the release of 2 Janet Kuypers book of poetry written in Austin, "(pheromemes) 2015-2017 poems" and a book of poetry written for her poetry features and show, "(pheromemes) 2015-2017 show poems" (and both pheromemes books are available from two printers).

---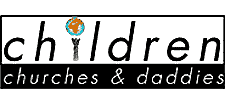 A Murder of Crows
Greg G. Zaino
Gunny fingered the plastic ring in the fridge, pulled it out and stowed the remaining three cans of Pabst beer into a well worn LL Bean backpack. He hoisted the grubby thing onto his shoulder. Opening the prescription bottle, the last two morphine pills spilled out into the palm of his hand. He popped them both, swallowing them with the dregs of his wake-up beer. Little good the narcotics did anymore; the cancer now past the point of the drug's ability to ease his pancreatic pain. The fucking cancer was eating him alive. Tossing the empty can towards an overflowing trash basket, it bounced off the heap clanging to the floor.
Scribbling a hasty note on the back of an unpaid electric bill, he placed it on the nightstand next to his unmade bed. Opening the top drawer of an antique tallboy dresser he picked up at yard sale, the tired old veteran reached inside the top drawer, pulling out a souvenir he brought back from a jungle war he still had nightmares about; one he fought thirty six years earlier in Southeast Asia. He slipped it into his right coat pocket.
On exiting his pig sty of an efficiency apartment he eased the door shut. It was coated with multiple layers of paint, the latest; a shit colored brown, flaking once more. Gunny didn't bother to lock it. The journey had begun.
He eased his way down the flight of creaking stairs. Country music could be heard playing in the downstairs apartment. Day after day the same old shit. He wouldn't miss this place; no he wouldn't. On the way down he steadied himself, loosely holding onto the shaky banister rail with his right hand. Once stepping to the first floor landing Gunny walked the short distance across the breezeway. The hallway wreaked once more of boiled cabbage. He'd grown to detest that smell over the past four years; always the same stink. He hated fucking cabbage.
Opening the moaning front door of the apartment building, he was greeted by yet another shitty grey afternoon. The skies like an iron fist held fast the last three days. Leaving the weathered oak door partially open, he dipped his head and strode out onto the front porch. Gunny had to stop for a moment to catch his breath.
Making his way down the five steps he tramped to the frozen ground. In measured steps he limped his way along the salted path of mixed flagstone and slate, thirteen in all, that led to an open gate of rusted iron, and onto Pleasant Street. He stopped and stood there for a moment taking in a ragged breath of crisp air. The biting wind was up, coming from the northeast.
Now free of the place, he looked back to the boarding house and saw, second window to the right of the front door, the curtains open a crack on the first floor. It was the face of his landlady. She didn't miss a trick. Hurrying on as fast as his tired booted feet would carry, Gunny figured the old busybody would come through the outside door any second, and with her customary "Yoo-hoo" demand his rent. He was behind near three weeks. "Fuck her!" he thought out loud and off he went.
An hour before leaving his rented room behind, he had rolled the last of his pouch tobacco. His tired old lungs coughed up bloody phlegm. His nerves craved another strong cigarette, though the smoke would have to wait until he reached his destination; the woods, an eighth of a mile down the road.
Northern New Hampshire cold, the winter chill deep; his breath barely had time to warm itself before exhale. On wiping his runny nose with the sleeve of his coat he scrutinized the dark brown stains between index and forefinger, sniffed them, and then drew the hand to his mouth to give a taste of the foul looking things with his tongue. The tang was bitter. He could only imagine the noxious shit his lungs had suffered these last forty odd years since first starting smoking, but it didn't matter any longer. He adjusted the backpack with a twist of the shoulder then stabbed both hands back into his coat pockets, moving on with doggedness.
Looking to the western skies the heavens were bleak, desperate for light. He entered the snow covered forest path as depression chanted soft words of finality. Under steely skies, the high pines beseeched a vacant sun. He thought of the forest as a cathedral of sorts. The trees swayed in rhythmic motion. Lingering Arctic winds; phantoms of the closing winter, mourned the near dead.
He considered his life a draft nearly finished, the minutes speedily winding down; his indifference a beast. Gunny, once a man of lengthy words and metaphor had little to say or write these days, his muse now remained silent. He hadn't written as much as a sound paragraph these past eleven months; the disease, drugs, and booze, his nemesis. "Who gives a fuck." He mumbled to himself.
Like a metronome, back and forth, he survived the taunts of unimpressive psychiatrists and counselors. He despised them all. He felt intimidated watching their scrutinizing faces as he answered asinine questions on his childhood; about his mother and father, his sister and brother, his ex wife and daughter. He wanted to vomit viewing their PhD's and awards hung ever so neatly on sterile office walls. He saw them as scraps of paper, merely to impress. He went through the motions to satisfy others, but now he satisfied himself only.
A final decree resonated from his depleted sentiment. Rhythmic repetition buried deep in exhausted grey matter hummed disruption. Over and again in his skull, it was Lou Reed who sang a junkie's dirge about waiting on a fix in Harlem.
Cranial confinement had become near intolerable. It would soon be silenced, but not a sad thing. He kept this to himself. This was a high spirited conclusion. A lost man, the exhausted man, trudged solo in long worn combat boots. The stitching come undone on his right, allowed the freezing wetness to seep though, numbing his foot.
His memory journeyed back. It brought him to a past; back to lower New England. He sat in an ancient necropolis on Aquidneck Island in the seaside city and toasted old amigos. The artist of a thousand uncompleted canvases drained his can of beer and tossed it in the snow. It seemed the weight of centuries was hoisted from his bent back. His walk drew out for the next hour and a half. He wasn't in any hurry.
The icy crunch of the forest floor and a near slip and fall broke his thoughts. "Fuck!" he roared on twisting his left ankle. He continued on with a limp. The lure of green, like dark companions, whispered to the man. The looming voice there to greet him. "Welcome back old soldier, who would know better the assurance of an end to things than those touched by the Gods."
He stood for a moment leaning against an enormous pine. A smile crossed finality's jaw. Cheap beer flowed from his root. He let out an exhausted grunt. With a final look at his tool of conception, he shook three times, stowed it away with care, avoiding the teeth of the brutal dungaree zipper. With a slight up and down movement of his head he grinned. A tired laugh exited his vocal cords. "Atta boy..." he managed, then moved on; one careful step after the next. The twisted ankle had somewhat eased its pain - his thoughts concentrating only on making it to the destination in mind.
"Beware the Ides of March!" he roared. The moment had arrived as he, like a Caesar, drew near the senate steps. He imagined a delighted Brutus hastening towards himself with a concealed death warrant. So be it with destiny. Within the ice crystal wombs- in wooded forums, let the deed be done. So said the victim- so repeated the assassin. Like a counterfeit Christ he whispers. "My hour approaches." Gunny had to laugh at himself.
The last mile walked, he stepped over an internal agony, now floating in an ecstasy born of decision. His senses heightened- as if a revelation uncovered; that eureka moment of clarity and realizing its significance. The instant of certainty had arrived- a release for the vagabond had finally presented itself.
Memories rushed back. He smiles at the muddy truths offered by Miller; those learned in the bohemian cafes of Paris. He thought of old canvases hung on walls in an apartment of laughter in Germany- sketch pads filled with charcoal drawings- a wife long divorced from his life, and a brand spanking new daughter, now gone these past nineteen years; killed in a car wreck on route to Key West during Spring Break- but these things- these painful- cluttering memories, were distant heartbreaks he never seemed to come to grips with. Regardless, Gunny stood motionless, his chin curled, lips tightened, and tears ran over his cold and sallow cheeks, dropping to the iced over snow below. He shook his head to clear the beyond reach, because that's all that it really was. He came here to this place to learn new truths.
Crisp twigs snapped beneath the uneven, pale floor of the iced up forest. The lone man, solitary in his melancholy, looked straight ahead. It stood alone amongst the pines; thick and ancient, leafless, but for a few stubborn brown hangers on. The sight was foreboding. He imagined, in a raspy whisper, the gnarly oak singing low, the executioner's song.
An agitated crow in black ceremonial dress scrutinized- gave alarm, "Caw- Caw!" Its agitation was a call to arms. The feathered companion carried on in its study of intense curiosity for the man. Gunny countered the trickster in a loud voice that startled the bird. "Soon enough Blackness!" He howled, smiling at the scavenger in recognition with an affinity born of yesterdays.
Wavering unsteady through the crunch and sink, another beer finished. He tossed it to the ground, thought twice, picked it up, stowing the can in the backpack. His right pant leg slid upwards as he sank deep, frozen glass cut his exposed calves above the boot line. Gunny winced, looked down and noticed a trickle of blood oozing from his nicked skin. The sensation of slicing shards of ice was near gratifying. The annoyance mattered not.
His time was close at hand as he neared the copse he knew from two summers previous; a place of camp fires, beer, and annoying, black vampire flies. Gunny thought it a fine place for terrible deeds. The cranial committee babbled on; walked alongside uninvited.
His mind wandered once more. For whatever reason, he began thinking of an afternoon in July of 1969; a month before his brother was killed in Vietnam. His poor brother- driven from the home by a father that detested him. He put that thought aside. It was too painful, instead, focused on that specific day in Vermont while on summer vacation.
He could hear his grandfather's tone of voice as though it happened in the not so long ago; that harsh scolding he received for leaving the gate to the yard open. It hurt him still. The deer had wandered in overnight and eaten all the flowers off his grandmother's prized shrubs. He loved that old man- his grandmother not so much. Gunny could still feel the shame he felt for his negligence. A sharp noise broke the spell. It was the crow once more. He came to and remembered his mission at hand.
He chose this place; his alter, one gouged by receding ice sheets- a glacier miles thick, too enormous to fathom, long gone, all but for the sculptured bedrock left behind. He slid his hand over its surface, felt over the deep lines chiseled into the flat stone 10,000 years before. He rested there on the ancient, ice covered granite outcrop and lit a cigarette with his old Zippo lighter and looked once more at his old regiment's logo on its stainless steel cover, then placed it into his inside coat pocket. He felt puny, insignificant, played out. Breathing was labored, but he finally made it. The wind abruptly sat idle.
It seemed a millennium had passed since he started the trek. The dark mass opened with black feathered litany. A murder of crows gathered- grew closer, murmured and genuflected. They sensed it- death and corruption. Alpha blackness dipped its head, yawned its beak. Here on this spot the man was transported to a past he knew from cheerful memory. A life he lived ages ago.
The ancient shaman chanted, natives danced, the forest reverberated, and a smell like incense filled his senses. These were his last rights. Blissful was the man. The pine needle parish chanted; "Close- so very close now..."
He reached deep. Runaway tobacco nestled in the corners of his threadbare, army field jacket's pocket; one he retrieved from a Goodwill store in Providence, Rhode Island, fifteen years earlier. Chilled, he fingered it. The metal was non committal- held no opinions.
The jet black audience communicated on bare limbs, their darkness comforting. Alpha clicked its tongue, another joined in, yet another. A circus of carnivore salutations shouted approval- applauded the decisions of the unwell and determined. Gunny lit another rolled cigarette as he finished off the one last remaining beer. His confession he gave, only to himself. The old Shaman of the forest he saw in a shaft of light. It addressed the man. "Decide here and now, brother..."
Alpha blackness and his personal assembly deliberated over the scene. An exchange of blows followed the cursing of feathered darkness and swearing of annoyances; the scene well done. This was the man's moment of truth- final edit, rehearsal over - the script, polished and ready.
Holding it felt so fine; a murderous man's gun, nothing feminine about it. Sitting comfortably on the frozen granite perch, he held it under his chin, barrel pointing upwards. An incredibly loud report echoed through the forest. The cackling crows took fright- scattered, but shortly returned. The gun's barrel and its blue smoke was answer; answer to confusing questions about morality and sin revealed in Catholic confessionals.
The dislodged eye stared horribly at the base of a nearby boulder. A rolled cigarette yet smoldered between two nicotine stained fingers of the left hand. The firearm laying in the crevice of granite was granted its christening. It now had title... "No Regrets"
Alpha dips its beak, black wings spread over the bloody face. Death remained criminal in its silence for the lifeless man that saw and felt too much- the sick man who gave up on life and decided to alleviate the pain and emptiness...
But for a squabbling of the murder of crows, the cathedral lay silent.

---


A Doppelganger in London
Allen F. McNair,/I>
Back in 1972, I went to England, particularly London, for a month to "study" urban planning in an off-campus study program. I went with a number of students from Coe College in Cedar Rapids, IA. We had a chaperon of a married couple from the college. Unfortunately, I don't remember their names, so I will just call them Mr. John Stanford and his wife Rita. He was a professor of Urban Studies and she was a professor of Literature.
On the plane ride from Chicago's O'Hare Airport to London's Heathrow Airport, I met a young woman whose name I also don't remember, whom I will call Sandra Longstreet. She was a student from a college in Florida, which specializes in off-campus studies. We struck up an instantaneous friendship over the course of the ride and she was fortunately a seating companion for the duration of the trip. What fascinated me about her other than that she was quite pretty was that her field of study was witchcraft in England. I also found out that she was going to see some of the same travel itinerary as I was while in England.
She told me of the male white witch that she was to see and interview for a paper that she was to write for her course of study. She turned me on to a book that I bought while in London about white witchcraft and this man in particular. Later in our travels, she actually introduced me to the male white witch, whom I'll call Mr. Dennis Mandel. There are sure a lot of people whose names I don't remember!
I didn't have much to say to him besides introducing myself. He appeared to me to be no more than a common street thug because he was all dressed in black. I thought it quite a contrast of taste in clothes for someone who called himself a white witch. Quite frankly, although I was honored to meet someone of distinction, I was also really intimidated by him. I was relieved that we met in something as ordinary as an English pub. The introduction was made at night.
In the bright light of day, Sandy and I went on a tour bus to the city of Nottingham, where we saw the urban blight of a factory town when it was just declared an Industrial Improvement Area and urban planners were beginning renovation of parts of the city; we travelled to Westminster to see the renowned Abbey there; and we enjoyed the wonder and mystery of Stonehenge. It was quite a lot of fun to visit these sights with a charming female companion. I felt very comfortable in her alluring presence.
While in London, I enjoyed the variety of English cuisine, from pub fare such as fish and chips as well a drink of lemonade and beer, called a "Shandy," to an old-fashioned German restaurant where I had roast duck. Also in London, I went to my first play with nudity in its plot. The play's development was centered on an actual sunken pool which was encased in glass for the audience to see the dalliance of its female characters. On the way to the theater, I rode a double-decker bus and had my first lesson in disembarking a moving vehicle—the hard way.
Instead of just walking off the bus and stopping once you're on the pavement, you have to continue running once you leap off and let inertia gradually take its course in slowing you down to a "soft" stop. I didn't know this concept and so I took a hard tumble after I got off the bus!
Another fun theater trip was to see what would be considered an off-Broadway play in New York. It was an adaptation of Shakespeare's play, "Othello," set in the French quarter of the city of New Orleans, Louisiana. It was quite an interesting and intriguing drama. I didn't even mind that I saw it by myself.
But my trip alongside Sandy was interrupted when she told me that she was taking a side trip to Ireland and I was unable to travel with her—my schedule didn't permit it. I was going to miss her something terrible because I had become used to her welcome company.
After she left, I decided to enjoy London's night life of clubbing. At one ballroom, I scouted for potential dance partners. After a while of cautiously looking around, I spotted her—a sandy-blonde haired woman who was the spitting image of my friend Sandy, even down to my friend's hair style! I was entranced. Who could this charming woman be; oh no, not Sandy.
But the pretty young woman looked too much like her. This mysterious woman wore a midnight black ankle-length evening gown with a modest neckline. I boldly walked up to her, introduced myself and asked her to dance. She silently accepted my offer. We danced and as we did, she never spoke a word. Oh, but she was quite willing to dance with me without saying a single word. Could she be a doppelganger of my own Sandy? After all, my beautiful friend was studying witchcraft. I wondered if maybe, Sandy might have sent this twin to keep me company, if only for a small moment. How romantic a thought!
Afterwards, I saw the actual Sandy again as we continued our travels together. But I never, for no reason that I can now fathom, told her about the weird incident. For some reason, I didn't stay in contact with Sandy after England. And to this very day, I don't have an answer to this sweet little mystery.

About the Artist—Allen F. McNair (in his own words)
I am a self-taught artist and poet who is inspired daily by the wonders of life around me, my present and past experiences, and both the inner and outer beauty of all women. From individual poetic portrayals in my early years of writing, I have graduated to writing an epic saga mentioned below.
I work mainly in marker art on paper, yet I have also worked in watercolor on paper, and acrylic pen and brush on canvas. Those works in marker art have been on 11" X 14" and 14" X 17" Bristol paper. Although painting contemporary subjects, I have mainly created illustrations that depict a future planet earth and other worlds more heavenly. These illustrations reveal a fascinating world of dreams and mental communication between the human and alien characters in our future. Other works of art included in this collection depict subjects from our contemporary world.
I enjoy working mostly in Prismacolor markers for their vibrant color palate and the control I have over the use of this medium. I have most recently worked with Blick Studio Markers and their Studio Brush Markers as well. I also like the control I have when using an acrylic pen. When I am not portraying the interaction between human beings in a future world, I then use geometric shapes to create futuristic vehicles traveling above a pristine world.
My proudest achievement is the self-publishing of my book, I Dream of A'maresh, a science fiction epic poem which is reflected in the several illustrations that can be seen in Chicago in the 27th American Disabilities Act Celebration at the James R. Thompson Center July 17 through July 22, 2017. A few of these works of art were once displayed in the July 2015 ADA Celebration at this same location. Some of them were shown at the Orange Restaurant in Lincoln Park last April 4, 2016. Others were also presented at the Orange Restaurant in Roscoe Village March 10 through May 28, 2015. I have likewise exhibited my work at the Gallery Cabaret in August 2016.
I have performed in an original production based on true stories for the Thresholds Theater Arts Project at the Theater Building. I have also taught classes in creative writing and performance at both the National Alliance for Mentally Ill (NAMI) and at Trilogy.
I love watching science fiction, fantasy, and action in movies and reading those genres in literature in my spare time. I live in a one-bedroom apartment in Chicago with my 6 year-old white and ginger cat, Butterscotch. Previously, I had a black and white long-haired cat named Kit Kat, who lived to be 20 years old.

---


Bat, I Need A Favor
John F McMullen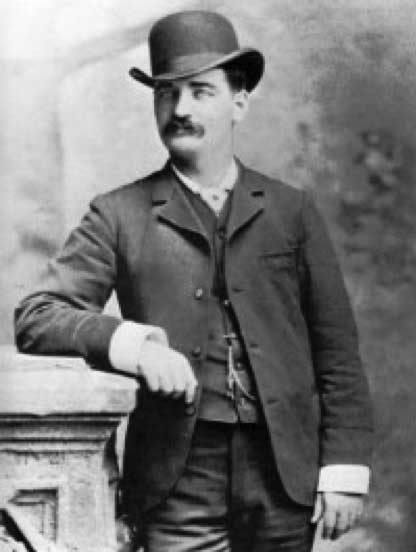 Bat Masterson—1879
(This is the first of the Bat Masterson / John McMullen stories)
It was the morning of July 25, 1906, a sweltering day, and I was sitting at my desk at the New York Morning Telegraph sharing a Dodge City tale with my office boy Sam Taub when NYPD Detective John McMullen walked in. As I rose to greet him, he said "Bat, I need a favor" and I knew I was in trouble. "Sure, John. Sit down and tell me about it."
As McMullen sat down, he cast a quick look at Taub who was sharp enough to stand and say "Well, I better get back to work." I nodded, "Thanks, Sam. I'll talk to you later."
I turned to look at McMullen, a burly bear of a man. We had been friends for a few years and we both were friends of Teddy Roosevelt, now the President of the country. McMullen was off the boat from Ireland about fifteen years ago and had a wife and young son. He was a good tough cop. "What's going on, John?"
"I haven't told anyone, Bat, not even Margaret, but last week I was jumped and thrown in the East River by six or seven toughs. I was lucky, I suppose, that they didn't grab my gun and shoot me. By the time, I got out of the river, they were gone and I was soaked. I walked around until I dried off and then went to the station house and changed into some clothes I keep there."
McMullen was a sergeant and ran the Pickpocket Squad in Manhattan and would have had clothes for undercover work. He's been good fodder for my column over the years.
"Do you know who they were? You can arrest them, then, for assaulting an officer."
"That's the problem, Bat. One of them was my brother-in-law, Tommy's son, Jimmy Gallagher. He's a wild one and is hanging around with older toughs. I don't want to send him away—Margaret would want to kill me. But I can't lock up the others and let him off the hook. I just want to teach them all a good lesson."
"I understand, John. What do you want me to do?"
"Well, I'm going to go up against them when I find them—one or two or three at a time. I was hoping you'd stand with me."
"Me? John, I'm almost fifty-three years old—and you said that they were young toughs."
"Yeah, you—you're Bat Masterson of Kansas and that should scare the shit out of them—the guy with the cane and gun. I can't ask anyone on the force. I don't want anyone to know about this—both for my sake and Jimmy's. I really don't think you'll have to fight anybody—I can take care of that."
Common sense told me to plead age, injury, or vacation plans with Emma—anything to bug off from this insanity. Instead I said "Ok. What do you want me to do?"
So I found myself three nights later standing at the end of an alley next to the side door of "The Wild Rose" with John. "They hang out here and come out to plan their next crimes and smoke" he said, "We just have to wait a while and someone will show up."
"What do you want me to do, John?"
"Just wait here when I make my move. If I get outnumbered by more than two of them, come and bail me out. I don't think that it will come to that."
So we waited and talked. It seemed that his son, Wash, had just turned 2 on the day that he had come to see me. "It looks like he's a smart kid, Bat. He's always asking questions. Are all kids like that?"
As I was about to answer that I didn't know as Emma and I never had any children, John said "There's 3 of them now. I'll be right back", and ran toward the saloon door.
I watched as he walked up to the three men lighting cigarettes and, without a word, smashed one in his right kneecap with his nightstick. As another of the three lunged at him, he brought the nightstick up and with two hands caught the assailant under the chin.
The third turned and ran down the alley toward me. "Get out of the way, old man."
"Old man?" I brought up the cane and speared him in the stomach as he got to me and, as he stood straight up, hit him in the face with my left hand. He fell backwards onto the pavement.
Using the same hand, I planted my cane hard on his stomach and with my right hand, pushed my coat away to reveal my holstered 45. "Old man?"
He was gasping and almost crying as John ran up. I looked over his shoulder and saw the two that he had attacked trying to stand.
"John, they're getting up."
"That's ok, Bat. I've got their guns and knives. They're not so tough now and they know it. They'll be walking past us so as not to alert the others in the bar and they'll slink on by. Give them the Dodge City stare."
The one gasping on the ground gurgled "Bat?" and tried to get up until my cane pushed him hard. Sure enough, as John had said, the two came by us, trying not to look, one of them both limping and moaning as he rubbed his knee. John said harshly "This will be the end of it unless you ever ask for more."
John looked down at the one pinned to the ground. "Would you look at this one, Bat.? This is my tough nephew, Jimmy. He can't even hold his own with a fifty year-old newspaperman. Not so tough without 6 others, Jimmy?"
Jimmy sputtered "Uncle John, I didn't know it was you. Billy just said that we were going to teach some cop who had been breaking their balls a lesson—and, if I wanted to hang with them, I should come along."
"And wasn't that a good idea? If you weren't my nephew, you'd be on your way to jail now instead of just lying on your ass in an alley. Where are the other 4?"
Jimmy hesitated and then blurted out "They're inside making friends with some fancy dressed guys, queers I think. The plan was that they'd bring them out here for a smoke and roll them." He hesitated, realizing that he had just given up all his friends, and then asked "Are you really Bat Masterson, the Marshall who shot 27 men in Dodge City?"
I smiled and didn't bother to tell him that none of stories were true—they had been told to a gullible New York reporter by a liar in Denver years ago and the stories had preceded me to the city. I just nodded and said "At your service."
"Let him up, Bat, and we'll go down the alley to wait for the mugging. Jimmy, run on home now—and tell your dad that I'll be stopping in soon."
"You're not going to tell my dad, are you Uncle John?"
"We'll see, Jimmy."
As he walked up the alley, John said "His father would beat him bloody for a week if he heard this. Just the threat of this should keep him straight."
We positioned ourselves in the darkness on both sides of the alley door and, sure enough, after about five minutes, a boisterous bunch of people spilled out into the alley. As soon as they were all out the door, John came out of the darkness and smacked one of them right in the face, I drew my gun and clubbed another tough looking one across the back of his head and pointed the gun at the others.
Just then, one of the "fancy queers" said "Bat, what are you doing here?"
It was Allan Pinkerton, grandson of the founder of the famous agency. He was heading up the New York branch of the agency.
"Allan, these young not-so-toughs with three other morons, jumped my friend Sgt. John McMullen of the local police force. We were here to teach them a lesson. What about you?"
"These same morons mugged one of my clients from Chicago here. He reported it to the police but then had to return home. He can identify them and will return to testify if we can bring them in."
"As far as I'm concerned, they're yours. John?"
"Just a moment. I'm not quite finished." As he said that, he turned and brought his knee up very hard between the legs of one the toughs and, before the fourth could put his hands up, punched him hard in the nose, probably breaking it. "Ok, they're all yours."
Alan Pinkerton laughed and said "You guys are the stupidest crooks in New York City—you mug a New York Cop, bring Bat Masterson into the act, and then try to mug Pinkerton detectives. Well, you'll have a lot of time to think it over."
He turned to his companion, "Let's get our handcuffs on these guys."
John took Allan aside and said "I can use our new call box over there to get a wagon to come pick you and these dweebs up. I just happened to be walking by to call it in and Bat wasn't even here, alright?"
Allan said, "Fine with me and thanks for the help."
As we walked away, I told John "I can't even write about this without getting us both in trouble—two police officers mugging muggers."
John said "And we can't even tell Margaret and Emma. They wouldn't be happy. So how about, I'll just buy you a beer?"
So he did!
———————————————————————
Author's note. John McMullen, one of the main characters, was my grandfather. Bat Masterson, frontier Marshall turned New York newspaper columnist, has fascinated me for years. Both knew Theodore Roosevelt. As a further coincidence, Sam Taub, the office boy mentioned in the story, later became a famous boxing announcer and hosted a radio show, which I was, at the age of 12, allowed to be in the room with him and his panel and spoke on the air. While the above story is fictional, my father, also an NYPD police officer, told me that seven toughs had mugged my grandfather and thrown him in the East River and that his father arrested none of them but "got them one by one and beat the hell out of each".

bio,/h2>
John F. McMullen, "johnmac the bard" is the Poet Laureate of the Town of Yorktown, NY, the author of over 2,500 columns and articles and seven books, five of which are collections of poetry, and is the host of a weekly Internet Radio Show (with hundreds of shows to date). Links to the recordings of all radio shows as well as information on Poet Laureate activities and an event calendar are available at .

---


A Friend from Wonderland
Preeti Singh
Looking at the beautiful picture hanging by the wall; it takes me down to an infinite memory lane. I could recall a story; the one that touches me the most.
Since childhood I was fond of two things: watching "Alice in wonderland" and watching the passersby from my fence. Our house is situated very close to the railway station; we get to see many passengers on a daily basis. They cross by our house to catch their respective trains; a train that nobody wants to miss. A train that takes them home, a place where each one of them lived and revived their own story.
As a kid, I used to ponder what their stories could be. I got to see many familiar faces regularly- the fishermen, milkmen, service men, vegetable lady, few drunkards and the little kids who I assumed used to carry a lunch-box to their father who worked at the other end of the road. It was all an assumption. I did not know what their lives were, but I got to see them often. I used to ask silly questions to my mother, "where are they going, where do they work, why do they cross our house?" My mother used to give me the same old answer every time, "They are workers and they come here for work", but this was not the answer that I was looking for. I wanted to know more; who they were, what did they do, where did they live, what did their family and house looked liked? I wanted to know the story about each and every one. I saw them daily, but could not connect to them. Some of them used to smile and wave back at me; or rather at the little girl hanging by the fence and smiling at them and trying to make a connection. To my disappointment, none of them ever told me their story; who were they, where did they go? All of them were just friendly-strangers to me, whose story I did not know but always wished to know!
In the winter season, we used to take our morning coffee and snacks under the sun in our big hall cum balcony. That was the moment when I used to get the chance to see the passersby; in the morning time with a cup of hot milk with chocolate drink, held tightly in my little hands. I never liked the taste of milk but I enjoyed watching people come and go from my fence. My mother used to trick me and bring me there every morning so that I could forget the odd smell of milk and gulp it down while being busy peeping and watching people. I asked many silly questions to my mother about their lives, she used to just smile and say, "I do not know, you tell me; they are your friends they wave back to you, not me." As a little girl, I did not know the answers myself. After finishing my breakfast at the balcony I used to rush back to my room to watch my favourite fictional series "Alice in wonderland". I liked Alice, I adored her, I thought she was like me, living in her stories and believing in them. I did not even realise when she became my best friend. I thought she got all the answers that no one ever gave me. She lived in her dreamland, believed what she wanted to; she gave a life to every character she came across and gave them a story. After watching the series, when we used to assemble together for a family talk, I used to imagine stories in my mind give out details to my mother and sister about the passerby. I used to tell my mom who they could be and what could be their story. I told her that Alice gives me inspiration, she was of the same age as me and she had all the answers that I was looking for. She believed in her stories, she knows everyone's story.
My sister used to laugh at me hilariously and thought I was charmed by the fictional character Alice. I never liked my sister for not believing in me and thinking that I am a stupid kid with random stories. She even declared Alice to be my best friend as we both preferred to be in our wonderlands; far away from the real world. Nevertheless, I must admit I was really charmed by Alice; she was cute and she was very much like me. In our childhood days we all have had our own favourite fictional characters; some liked Superman, Batman, Snow-White or Cinderella but for me it was Alice.
As time passed and I grew up, I forgot Alice; forgetting is a strong word. She was just subdued deep down in my subconscious mind and sweet memories. I started going to college and as they say grown up girls do not watch "Alice in wonderland".
One evening, I was sitting in the same balcony and was wondering: what should I do with my life? Was it really going the way as expected? The answer from deep inside was no, no it was not going the way it should be going, something was missing.
Suddenly my thoughts were disturbed by a voice; it was my mother. She asked me to take an envelope while she was on the phone and going out of the door. My eyes were fixed at the envelope, It was so fascinating and I was charmed to open it. I almost snatched the envelope from her and opened it excitingly. There was an invitation card from an art gallery. I wondered who could have sent it to me. But, quitting the idea I started looking at the beautiful catalogue. Usually, I have never been interested in art and literature but there was something fascinating about this invitation card. The pictures in the catalogue were speaking to me. At least, it felt so; it made me go in a wonderland. For the first time in life, I could find a story in every piece of art. At that very moment, I made up my mind and decided to go to the exhibition "Life in Art"; the name in itself had so much to say.
The whole night I felt very charmed by this idea. I closed my eyes and went off to sleep, so that the morning could arrive fast. The next morning, after almost gulping down my breakfast and bidding goodbye to my mom, I headed towards the art gallery. Enroute to the place, I thought of the name again "Life in Art". Wow, I said to myself. I smiled and kept the invitation card back into my bag. After a drive of about half an hour I finally reached the place.
It was a very big hall painted in white, filled with immense silence and utmost peace. I could feel the energy when I entered there. People around me were seeing the paintings with great attention and were having small discussions among themselves. I was a debutante to such places; I did not know exactly what I was supposed to do. So I started wandering aimlessly, seeing one painting then another and then another. Like a naïve, I was just strolling in the big white hall. Suddenly there was something that caught my attention. What a miracle it was; a master piece in one word.
The painting was so beautiful! There was just something about it; it knocked my brain, touched my heart and brushed my imagination. I was surprised what was happening to me. While I was gazing at the painting with my big brown eyes, it drove me back to the time when I was sitting in the balcony and questioning myself.
"Here is the answer", said the voice. I was taken aback and looked at the painting again. The voice said back to me, "don't be surprised, you heard me right; here is the answer". I ignored the command as my mind keeps speaking to me back and forth at the weirdest possible moments. But for the first time the inner voice spoke to me at the right moment and even made sense. Undeniably, there was something special about this painting. I could relate it to myself; I could relate it to my life.
The painting was very enchanting and it had a lot say; it had a story of its own. The picture was so communicative, as if the lady in the picture was trying to say, "get rid of your inhibitions and follow me; let life lead where it is leading, do not struggle, just go with the flow." It was a beautiful message.
It aroused some thoughts in my mind which I wanted to write down somewhere. So I started to work upon the lingering thoughts that were passing through my mind. It was just an idea which I was not sure how to put down in words so I started to take down notes. Like a stupid writer I sat by a corner; looking at the painting and taking notes. The passerby were wondering what I was doing? Some of them even tried to peep into my dairy with the corner of their eyes. I looked up and just gave a silly smile and got back to take notes in my diary. It was quite a scene; amidst the art lovers there sat an engrossed writer; sitting aloof and scribbling down.
Suddenly I heard someone saying, "What are you doing?" The voice was very canny and irritating, it disturbed the flow of my philosophical writing. But somehow I felt I have heard this voice before. It was not just commanding but pretty familiar too. I looked up from the corner of my eye and even the face looked familiar. I looked back twice in disbelief, it was my elder sister Joe, I jumped with the excitement of a little rabbit.
Me: They invited you too?
Joe: Who invited me? Are you all right?
Me: The one who sent the magical envelope to me.
Joe: Are you again in your wonderland? It is my exhibition, I asked Mom to give you the invitation.
Me: Really? Anyways, I am so happy this is your exhibition and you are not going to sell this picture. Oh wow, God is great!
Joe: Of course, I will sell it!
Me: Please, do not. I could relate to it, you know, it has a story of its own.
Joe: Do not sit here imagining what her story could be, you are grown up now! Come and help me rather, that is what you are invited here for. I was searching for you all over and here you are sitting and scribbling like a fool in my art gallery. I cannot believe, Alice is again in her wonderland."
"Alice in wonderland", I heard this name after a decade and then it occurred to me, oh yes, she is Alice, she is my Alice and suddenly everything started to make sense to me. My eyes were glued at the picture and my spirit was brightened to see her back. Alice who has grown-up now; just like I did, but wait a minute, she looked rather weird as a grown up, but it did not really mattered she was my best friend and I found her back.
Joe pulled me up by hands and took me along; I grabbed my dairy and was looking at the picture with dreamy eyes and was praying to God that no one buys the picture. It was mine, I could relate to her. She was my friend, she was Alice, and I found her back. I did not want my sister to sell it to strangers; they would never value her as I do.
Uninterested and unaffected by what was happening around me in the art gallery, I sat by a corner and started to read the text that I wrote my diary. It flowed like a beautiful poetry.
Let me wander, yes you heard me right; let me wander
I am in my wonderland and let me be,
The routine does not interests me
And the monotony bores me
I have come to this world with a purpose; what purpose?
A purpose to see the other world, we are living in an illusion
The chaos around us is an illusion, the mankind is a lie
The world around us is lying; I am lying to myself
I hate the illusion around me;
I am not allowed to wander to the other world.
There is something called ' The other world';
It must be somewhere and I want to go there
I want to dream, I want to dance and I want wings;
I want to fly to the new world.
I am tired of resting here in this frame,
I see people come and go,
They gaze at me with questioning eyes;
Blue and green eyes,
Some say I am beautiful, some say I am a fancy tool
I do not like being judged, they do not know me;
They are just assuming who I am
I am fighting for my real identity;
I do not want to be told who I am
It is right I am a picture, just a piece of art
But have you ever wondered;
Even a piece of art could have a living story behind it
Yes, I am that living story, you know me; don't you?
After reading it I realized the importance of life, the lost purpose of my life. What was the purpose? The purpose was to live! The following morning I went back to the gallery to check if the painting was still there or sold. I could not find it anywhere, disheartened I returned back home and thought my best friend was gone forever. Devastated, I went back home. But, as I entered my house, the first thing that I saw was the mystical painting. My sister did not sell it; she kept if for me and hung it on the front wall of our house.
Years have passed, but even today when I look back at that painting I am motivated to lead a better life. Our life, our destiny, our ambition, freedom, happiness and prosperity, everything is in our own hands. We do not use our powers properly; we doubt our own decisions and capabilities.
Nature and art has a lot to teach us, we have to be a little open to learn from non living things around us. Life and art has a lot of similarities between them. Our life is our canvas and we have to choose the colours we want to paint it with. We can either make it dull or make it as bright as possible. I never thought that just by changing our perspectives we can change our priorities. Life is a learning experience and we can learn from any and every thing we come across. This little piece of art taught me so much. We all should look out for that one motivation in your life, that one connection that makes us feel our real selves and then wait and see the wonders it can do to us.
It was my interpretation of the picture; this is what it did to me. My sister who took the picture might have another tale to tell. We are captured in an imaginary world and we live by what we believe. We are allowed to have our own interpretations and be carried away. We can believe what we want to, after all; it is Alice in wonderland.
I still enjoy having morning snacks under the sun in my big balcony. But, the only change is the warm cup of milk has changed to a mild coffee. I still enjoy seeing the passerby from my balcony, but yeah, not with the same enthusiasm of the five year old girl. I get to see a mix of both old and new faces that grew up with me.
The fisherman has grown very old now, he hardly has the same strength to do his job efficiently, and he takes many naps in between under the warm fuzzy sun. The vegetable lady arrives with her two kids. They seem to be twins, dressed alike, holding hands, playing in the mud and they often smile back to me as if they share the same curiosity that I once had as a little girl.
My Alice is still with me; there she hangs at the front wall of my hall cum balcony. She watches the passerby along with me. She tells me I am not alone; she shares my fantasies and gives me the strength to believe in my dreams.
She lived in her wonderland, she died in her wonderland. We all know her tale; she was my best friend who wandered in a wonderland.
1) The piece first appeared in Elephant Journal on 19 February 2017 by the title 'The lesson I learned from Alice in Wonderland' in a slightly altered form. (https://www.elephantjournal.com/2017/02/the-lesson-i-learned-from-alice-in-wonderland/)
2) The poem in the story was taken as an extract and was also published in Brief Wilderness 2 by shoemusic press.

Preeti Singh Bio
Preeti Singh is an Indian French Interpreter, International writer, journalist, and cine artist.

She has a Bachelors degree in English, psychology, sociology and achieved a certificate of honour for securing the highest rank in English literature. After completing her graduation, she attained a postgraduate diploma in applied journalism and mass communication.

Ms. Singh has also acquired a professional diploma in French language, authorised by the French Ministry of Education. Being multilingual, she speaks in English, French, Hindi, and other regional languages with adequate fluency and is a novice learner of Spanish.

She is engaged in writing scripts, translation, and journalism. In her leisure time, she loves to indulge in photography and play sundry characters for television series and feature films. Her writings and art work has appeared both in print and digital medium. Being multilingual, she speaks fluently in a few foreign and regional languages.

You can get in touch with her at:
Website: https://about.me/preeti-singh
Author page: www.amazon.com/author/preeti
Blog: http://writtenbypreeti.blogspot.in
Twitter: https://twitter.com/PreetiWrites

---


Uriel Fox and the Gold Coin Experiment
John Zurn
The village of Stuckington was built on a thousand acres of farm land near the city of Ashford. Nestled in a quiet part of the world, it was an uneventful place where change was unusual and time was unhurried. Throughout this suburban oasis there were neat and spacious neighborhoods filled with beautiful houses that were almost identical in appearance. The only actual differences among them were their slight variations in design that created the illusion of distinctiveness. These two story Tudor dwellings each had a spacious two car garage and a twelve foot ceiling above the entrance. The only source of good natured competitive display was the elaborately constructed patio decks, and the expensive riding mowers and snow blowers that barely fit on the lawns and sidewalks.
The owners of these properties were generally hard-working with both parents usually commuting to Ashford during the week. Their children attended local schools and although they got into mischief sometimes, they were neither violent nor cruel. They witnessed the world by watching television, but they seemed to be genuinely immune to the effects of the savagery they witnessed happening thousands of miles away.
However, this conventional village had also endured it fair share of hardship and pain. Relatives sometimes died suddenly, storms upended trees and caused flash floods, and children occasionally ran away or got arrested. But overall, these inhabitants of Stuckington were happy, and if they were naïve, they were also blissfully free of despondency and arrogance.
Nevertheless, the villagers of Stuckington were totally unprepared for the sudden arrival of Uriel Fox in their midst. He simply appeared near the highway sauntering into the village on one warm autumn morning just after dawn. The mysterious stranger was tall and gaunt with penetrating blue eyes and an almost roguish smile that seemed to light up his face. His clothes were tattered and fit him so loosely they seemed to envelop him like a winding sheet. His shoes were oddly new which seemed to contradict the rest of his demeanor; and on top of his tightly cropped white hair, he wore a stained fedora that covered only the very top of his head.
At first glance, Uriel Fox appeared to be a wandering beggar, and his slight limp seemed to confirm this conjecture. However, Uriel didn't have the look of resignation and despair of such unfortunate souls. Instead, His face was animated, and his eyes were bright and cheerful. His overall manner also conveyed a sense of self-confidence and even exuberance. Anyone passing Uriel Fox on the street would be instantly curious about who he was and where he was heading.
Even still, no one could have predicted Uriel's purpose for sojourning into Stuckington. As soon as he arrived in town, he simply marched directly toward the first house he encountered, and when he reached the front door, he rapped on it three times. When Mr. Miller answered, Uriel bowed politely and said, "Here is a gold coin. It doesn't really belong to me, and I'd like you to have it."
Mr. Miller was bewildered but also curious. He gazed at the stranger and was about to ask more about the gold coin, but then suddenly snatched the coin from Uriel's outstretched hand, put the coin in his pocket, and replied awkwardly, "Thank you."
Uriel tipped his hat politely and walked back down the sidewalk as Mr. Miller quickly closed and bolted his door.
Encouraged by the success of his first encounter, Uriel approached the house adjacent to the Miller household and proceeded to knock on the door. Mrs. Smith appeared after a moment and was in the process of slamming the door before Uriel could speak. "I have no money! Get off my property, or I'll call the sheriff!" She threatened.
"But Madam!" Uriel quickly interjected.
"I mean it!" she shouted even louder.
"But I don't want anything," Uriel pleaded. He pulled a second gold coin from is vest pocket and asserted, "I want to give you a gold coin. I found it and I have no need for it."
When Mrs. Smith finally understood what Uriel was attempting to explain to her, she peeked out from behind her screen door and studied Uriel more carefully. As she was staring at him, he explained, "I found this gold coin at the bottom of your driveway, and I have no need for it."
Mrs. Smith's attitude changed abruptly after she had considered Uriel Fox and his gold coin. She grabbed the coin out of his hand and said politely, "Thank you for returning it." Then she locked the door and left Uriel standing alone on the porch.
By the time Uriel had ambled up to the Wheeler house next door, some suspicious neighbors from across the street had already called the sheriff's office. Within minutes, two officers were stealthily gliding up against the curb in their squad car. They approached Uriel cautiously and were preparing to detain him until they observed him more closely. They both realized immediately that their suspect was merely a homeless old man who needed to be driven out of town and dropped off back in Ashford. One of the deputies spoke in a courteous tone, "What's your name, old man?"
"My name is Uriel Fox," Uriel replied politely.
"Look, Fox," the second officer responded, "We've had a report that you are panhandling around Stuckington, and it's illegal. You need to come with us."
The first deputy, however, suddenly noticed the glimmer in Uriel's eyes and changed his attitude toward him. He addressed Uriel more compassionately now. "What are you doing here, old man? Are you just passing through or are you looking for some money for booze? You know we can't just let you wander around in these neighborhoods."
Uriel was about to respond to the officer when Mr. Wheeler suddenly darted out from his house and ran toward the three men. Just moments before, Mr. Wheeler had seen Uriel give gold coins to his nearest neighbors, Mr. Miller and Mrs. Smith, and he felt certain that Uriel was about to give him a gold coin as well.
"Hold on there, officers!" Mr. Wheeler exclaimed as he interjected himself into the situation. "This man hasn't done anything wrong. He's simply passing through."
"But we have to investigate," the second officer answered assertively. "We had a complaint phoned in to our station."
"Well, some people should mind their own business," Mr. Wheeler impatiently shot back.
The first deputy who had become captivated by Uriel Fox's innocence and courtesy agreed with Mr. Wheeler. "All right then. You can go, but remember to obey the law."
"I certainly will," Uriel politely answered. "And thank you for understanding."
As the sheriff and his deputy returned to their vehicle and drove away, Uriel pulled out another gold coin from his vest pocket and said, "Thanks for the help, Mr. Wheeler."
Mr. Wheeler smiled enthusiastically, nodded, and quickly marched back into his house.
For the remainder of the day, Uriel continued to tramp through the village moving from house to house giving out a gold coin to every single household. If someone answered the door, he immediately offered him or her a gold coin. Since it was a Saturday, almost everyone had at least one person at home, so Uriel eventually delivered hundreds of coins. He even offered his coins to children who invariably ran to their parents who took the coins for themselves.
The Stuckington residents were naturally mystified by the old man and his strange generosity, but they were also easily diverted. They tended to view the situation as a curious sign of providence instead of a potentially serious threat. As sunset began to overshadow the village, Uriel disappeared behind the railroad trestle near the park, and the villagers mechanically returned to their uninspiring schedules. They were all richer by one gold coin, but they remained totally ignorant about the mysterious stranger who had just passed through their town.
However, the very next day at dawn, Uriel Fox miraculously appeared again outside the Miller's front porch. He walked up the front steps and then thumped on the door. When Mrs. Miller appeared, Uriel offered her a single gold coin exactly as he had done for Mr. Miller the previous day. She excitedly seized the coin out of Uriel's hand, thanked him hurriedly, and then quickly slammed the door. Uriel stepped off the Miller's porch and scrambled to the Smith residence and repeated the same procedure. By the end of the day, Uriel had once again given away hundreds of coins to the people of Stuckington.
For nearly a month, Uriel Fox faithfully bestowed his gold coins on every villager he passed on his daily route around Stuckington. After only a few days, the villagers became familiar with Uriel's delivery schedule, so at least one member of every household remained at home waiting for him. They kept a constant watch for him to appear as if he were a mail carrier delivering an important letter. Over time, each family began to expect their gold coins every day at their appointed time, and if Uriel was late, they became visibly impatient.
The villagers of Stuckington were naturally delighted with their mysterious benefactor who offered them money and asked for nothing in return. They excitedly shared their happiness with each other and even offered Uriel invitations to barbecues and birthday parties- all of which he politely refused. But after three weeks, just when everyone seemed to be really happy, Uriel deliberately strayed from his routine and began arbitrarily giving some villagers two gold coins while giving others no coins at all.
This change in Uriel's established schedule was seen with either exhilaration or anger depending on whether the residents received any coins or not. The favored families believed they were blessed and important while the ones excluded felt slighted and left out. Even though Uriel had given away his gold coins without expecting anything in return, the villagers had become accustomed to their daily arrival and expected to receive what they considered to be their "fair" share. So, in the minds of the families that were passed over, the ones who received two coins had actually stolen from them their less fortunate neighbors.
These villagers who were excluded from Uriel's generosity initially believed he had made some kind of mistake. Several of them cornered him by the market, and Mrs. Wheeler asked, "Mr. Fox, I'm afraid you've forgotten to give some of us your coins for a couple of days now."
Uriel's answer was unanticipated and appalling. "I'm sorry, but I don't owe you any money. In fact, I've already given you dozens of coins."
"Yes," Mrs. Wheeler replied as her voice grew more high pitched. "That may be true, but you have given some families two coins a day while some of us have stopped receiving any coins at all."
"It's none of your business how I spend my money," Uriel responded craftily as if he knew what Mrs. Wheeler was really thinking. "Now, if you'll excuse me, I'm behind schedule."
Uriel walked away leaving the disappointed families more frustrated than they had been only a few moments earlier. They firmly believed that they had been treated shabbily, and they grew more cynical as the days passed. They began to believe their more fortunate neighbors had somehow ingratiated themselves to the old trickster, so they could acquire more gold coins. Other families accused their neighbors of speaking ill of them, so Uriel wouldn't reward them with any more coins.
Worse yet, the children of Stuckington were also involved in heated arguments because of their parents' attitudes and behavior. Name calling, bullying, and fistfights began breaking out all over town as accusations poisoned each day with insecurity and rage. Children whose families were blessed with more gold coins began to receive preferential treatment by teachers and merchants. Their hope was that the families might express their gratitude by offering them some of Uriel's gold.
It wasn't that the coins were of much value in themselves. Instead, their real significance was their use as a measuring stick that determined status and influence. Obviously, those who had more gold coins were seen as exceptional and worthy of adoration. Conversely, those families who had been passed over were viewed as socially inferior and morally weak. This class structure Uriel had created was surprisingly rigid, and it caused a growing sense of tension in Stuckington.
In addition, the villagers who believed they were cheated gradually progressed from feelings of disappointment and frustration to the more primal emotions of anger and hatred. When the humiliated neighbors were about to act on their mistaken beliefs, Uriel finally relented. He returned to the market where the malcontents had gathered again and cried out, "Here, I've decided to give you all gold coins, so everyone will have the same amount. This should make up the difference."
The small crowd surrounded Uriel as he passed out hundreds of his coins so that now all the villagers had the same amount. When they were all paid and when everyone had their fair share, Mr. Cobbler yelled out a subtle threat, "That's better, now don't forget us again!"
This new arrangement that provided a sense of equality was highly successful in pacifying the less privileged families, but it also aggravated those who were now considered less important than they had been only days earlier. Yet, overall, the village stabilized and community relationships were clearly improving. Then, incredibly, a few days later Uriel did something so provocative that he alienated large numbers of the
Stuckington residents. Instead of sticking to his now familiar rounds, he divided all his deliveries into equal lots and bestowed coins on only half the families!
This cruel trick was more than some residents were willing to bear. When it became obvious that some villagers were probably going to be forgotten completely yet again; Mr. Wheeler telephoned the sheriff. By the time the deputies arrived, Mr. Wheeler was furious. "This old man you're allowing to wander around our town is a liar and a thief. He owes me and some of other people a lot of gold coins! I want him arrested!"
The ever vigilant sheriff who pretty much knew about the overall circumstances surrounding the incident was actually somewhat sympathetic to Uriel. Nevertheless, he also knew is duty. "Well, Mr. Wheeler," the sheriff said calmly, "There is a law against distributing gold coins or anything else without a permit." Then the sheriff approached Uriel who was a few doors down from Mr. Wheeler and asserted, "You'll have to come with me, Mr. Fox. I can't have you disrupting the whole town with your chicanery."
Uriel nodded his head, entered the front seat of the sheriff's vehicle, and disappeared down the street.
As might be imagined, it wasn't long before the whole town of Stuckington discovered that Mr. Wheeler had snitched on Uriel Fox and deprived them their source of free gold coins. And although the Wheelers felt vindicated for their seemingly unfair treatment, the rest of the townspeople felt a sense of betrayal and sought revenge. They congregated in front of the Wheeler's house in an angry throng and demanded an explanation for Uriel's eviction. Mrs. Wheeler finally opened the door and yelled bitterly, "We were cheated! Some of you got more than the rest of us, and you didn't deserve it! We are just as good as the rest of you!"
Before long the situation became more dangerous, and the Wheelers were forced to lock their doors and windows. Then they quickly retreated into their basement. Outside, their neighbors hurled insults and threw rocks at their picture windows and doors. The angry assailants remained on the family's front lawn for hours taunting them well into the evening. Huddling together in their cellar, the terrified Wheelers realized that they were now unwelcome prisoners in their own neighborhood.
That same night, after the neighbors had dispersed, the Wheelers drove out of Stuckington utterly silent with their car headlights turned off. Two days later, when the Sunshine Moving Company loaded up all their belongings, the rest of the village realized that the despicable Wheeler family would not be returning.
As for Uriel Fox, he was taken to the Stuckington police station and questioned. However, he proved to be so charming and cooperative that the sheriff released him almost immediately without charging him with any crime at all. The deputies, it seemed, recognized a mischievous but basically harmless individual when they encountered one. They had also dealt with selfishness and greed over the years in Ashford, so they recognized those qualities as well.
Finally, Uriel turned to leave and thanked the sheriff for his kindness. Then he circled around past Stuckington until he had reached the highway where he met a tired, old woman resting on a bench waiting for a bus. He approached the woman cheerfully and held out a gold coin. "Good morning, Ma'am. Here is a gold coin. I don't need it."
The old woman laughed hysterically for a few moments and then she replied, "I don't need that gold coin either!"
Uriel Fox smiled gently at the wise old woman and tipped his hat. Then he left the town of Stuckington and was never seen or heard from again. Nevertheless, he had accomplished his mysterious task. The slow moving village of Stuckington was dawdling and sluggish no more.

---


Prisoners of the Drug War: The Stupidities, Follies, and Wastes of that Infamous Activity
Dr. (Ms.) Michael S. Whitt
By the end of the 1988 growing season, Soul Mates Amanda Rosaleigh Blake and Michael Demian Randolph had grown marijuana for ten years. They conducted this activity in various woodsy areas in eastern Alabama near Auburn University. They generally put in their tiny plants in early to middle April, and harvested them sometime in November depending upon the fall weather. This growing activity, while illegal, was not generally regarded as immoral, except by the reactionary and narrow minded. Amanda, Michael, and their friends were progressive and open minded. They believed reefer should and would one day soon be legal. It would be sold in shops. They planted their first crop beside a creek in which they waded frequently. In the deeper parts they stripped naked and immersed their hot bodies to cool off in the late spring and early summer before the creek heated up.
As they put in their first ten plants Amanda said quietly, "It's good that we have some water nearby. I've never seen this creek dry up even in the worst of droughts."
'Yeah, reefer plants can survive some drought, but any would slow them down."
The final year of their woods planting yielded their most generous crop. In 1988 they harvested ten pounds. Michael raised plants in two rural areas close to several acres they had purchased in 1980 near the small village of Waverly. Amanda sowed a dozen plants on some land adjacent to six plus rural acres near the tiny village of Loachapoka. Amanda had purchased these in 1975, two years before she and Michael fell in love. Michael harvested nine pounds. Amanda ended with six plants and harvested a pound. One plant died during a short drought because she planted it too close to a tree. Amanda pulled up the other five because they showed male flowers. Only the female plants yielded the quality of flowers that when dried had come to be called Sweet Sensimillia.
This large yield meant they could sell some of it, give some of it to their close friends for Christmas presents, and still have enough to last them for at least two years. They could stay out of the hot and treacherous* southern woods for a year. This was good since the Drug War was heating up to hysterical levels. Many people were locked up, and given long sentences for small amounts of Reefer, Cocaine, and LSD.
In summer 1989, Amanda did a foolish thing given the hysteria present with the War. She planted six little marijuana plants in the middle of some tomato plants in a back yard garden. The latter were large enough to hide the Reefer plants from view unless one was right on top of them. One of Amanda's students came for a visit and to pick up some Reefer to smoke and sell. Amanda and Michael showed the young woman the arrangement with the tomato and Marijuana plants. She was most impressed with it.
"This is a wonderful arrangement!" Nancy exclaimed to the couple.
"Thanks," replied Amanda, "and what makes it even better is that the nutritional requirements of the two plants are the same."
She was trustworthy. Unfortunately, however, she was unaware that one of her three roommates, with whom she shared the information about the plants, was not. That one was in the habit of ratting to the poe-leece pigs. Let me qualify my remarks about pigs here. This is not to imply by any means, that all policemen are "pigs." Nevertheless, those involved with persecuting people under the drug laws tended to be such disgusting persons. After the visit and speaking with the student later, Michael had a strong feeling that they should pull up the plants. Amanda would not hear of it. Her stubbornness was foolish beyond belief.
One day around noon in early July Michael and Amanda were in bed making love. A knock at the door interrupted them. Amanda started to tell Michael not to answer it. When he opened it, lo and behold who should be there but the poe-leece pigs of the Drug War. They took Michael into the back yard and pulled up their Marijuana plants. Then they searched the house where they found just in excess of 2.2 pounds of top quality Sensimillia. 2.2 pounds was enough to warrant a trafficking charge in Alabama. The state of "Alabummer" as Michael and Amanda began calling it, was extremely narrow in this respect. Florida, hardly the bastion of progressivism, defined trafficking as having at least one hundred pounds. Any way you look at it, this is a huge difference.
At this point Amanda and Michael were sitting on the sofa in their den while the poe-leece pigs were tearing up their house looking for drugs. In addition to the Reefer, they found a small amount of Cocaine and a few hits of LSD. The couple enjoyed taking frequent acid trips and at times liked to snort Cocaine. Ultimately, they were not charged for the LSD and Cocaine, only the Reefer. After the pigs finished their work of destruction, Michael and Amanda were delighted that they had missed a large bag of Sensimillia hidden among items in a cluttered part of their utility room. They also missed four hits of LSD hidden among some items in their refrigerator. And they failed to find four grams of Cocaine hidden in a useless book in which the couple had cut out parts of several pages creating spaces to slip grams in. It was on a shelf with several other books in their office.
These poe-leece pigs took them to the Auburn City Jail. Here they spent the night in cells right next to each other. They slept very little. They passed some of the time singing progressive songs. Early the following afternoon they were taken to the Lee County Jail in Opelika. Their bail was set absurdly high, $40,000 a piece. After all they had not hurt a single soul with their alleged "crime." After a few hours of hesitating, they reluctantly called Amanda's parents. They were relatively wealthy even though Michael's parents were not poor. The latter would cover expenses which came later. Amanda's parents were angry and hurt. They understood these feelings and quickly forgave their overreaction. What they could not forgive was their subsequent cowardly attitudes toward the poe-leece pigs and their fear that somehow they would be tainted by the situation. They were scared to death that their association with Michael and Amanda was going to get them in trouble with the law. That was ridiculous and the couple knew it. They were paranoid in a grossly unfounded way, and it caused them to abuse Amanda and Michael. As will be seen, these abuses had terrible consequences.
When Amanda's parents offered to pay cash for the bail, it was reduced by one-half, $20,000 each. The money arrived around the middle of the next afternoon after the couple spent a second night incarcerated. It was brought by a lawyer they hired on the bad advice of one of their professor friends and colleagues. After he came they were released. Later it turned out that they despised this lawyer. Upon their release, Amanda's parents suggested they come to Florida and stay in Amanda's late grand parents' house, which was across the street from theirs. They did and it was just as well since the authorities soon seized their house, that is, they stole it. As time passed, Amanda and Michael would weigh the attitudes of various persons, their parents, other relatives, and several friends. At this point they were not sure who their true friends were. As time went on their loyal friends would become obvious. At any rate when they had been in Florida for a while, they decided to fly to Jamaica rather than report for their trial. Much later they found out this was totally unnecessary. The Lee County District Attorney did not want to prosecute and jail Michael or Amanda. When they did not appear for their court date, he decreed that they were wanted only in Lee County, Alabama. They were in no danger at all as they had no business in that tiny county with the whole world waiting for them. They did not know this until much later as many persons were confused about these matters.
The couple had few financial resources, only around $10,000 in cash. This soon ran short during their attempt to live in Jamaica. They tried unsuccessfully to obtain employment there. Most Jamaicans were unemployed at this time. The economy was in terrible shape due to Reagan's and Bush's foolish policies. During the Carter administration it had been in great shape. Jimmy Carter had looked out for the interests of third world countries, especially those who were our close neighbors. It would have not been politically feasible for the state authorities to hire Amanda and Michael even though they would have liked to have done so at the University of Jamaica. Both had considerably more education than most Jamaicans. They had earned their PhDs when they were in their mid twenties. They already had considerable experience working as professors at the University of Florida, their alma mater, Florida Atlantic University, and Auburn University. They started their work at Auburn in the mid l970's. At the time, Auburn was a good place to be. They were thoroughly appreciated during this early period. However, all of the great university values like academic freedom, and a balance of the humanities disciplines such as history, literature, and anthropology and the physical ones such as physics and chemistry, were attacked. Administrative authorities over emphasized star wars research, military inquiry, and the like.
The couple made several good friends in Jamaica. They also did quite a bit of writing about interesting experiences they had while living there. They stayed in a lovely guest house. They had an attractively furnished and large room with a king sized bed. The room was right on the Caribbean. One could simultaneously see, hear, and smell the ocean from their bedroom window. By descending several steps Michael and Amanda could be taking a refreshing swim. On the way to and from the ocean there was a shower. They had an indoor one inside the bathroom. However, Michael and Amanda only used the outdoor one. They had no hot water, nor did they need it. They heated water to wash their dishes. The climate was so mild that cool water felt wonderful. All of this was ideal except for the rent. It was somewhat high for Jamaica. One hundred and fifty dollars a month sounds cheap for people from the U. S., but it was not cheap by the island's standards.
Soon after they arrived at the guest house, Amanda's insisted they began walking the eight miles into town. At first they took the bus. This was Michael's idea. Often they had to wait a long time, up to two hours. Amanda soon tired of this foolishness and announced she was going to walk into town. It was good exercise and did not waste time doing nothing but waiting, an inactivity she despised. Michael decided to join her and each morning they had a wonderful walk in shorts and light tops into Port Antonio where they did their shopping. Before they began to do any shopping, they generally went into their favorite bar. Here they sat on stools and drank a cold Red Stripe Beer to quench the thirst their brisk walk into town gave them. Red Stripe was a popular local variety and quite good.
After they finished the beer, they did their shopping at a leisurely pace. Groceries were what they most frequently shopped for. In Jamaica, in contrast to the U. S., groceries were bought and sold in two places. Except for the produce—fresh fruits and vegetables, herbs, and mushrooms—all of the items were sold in a regular grocery store. The fresh stuff was sold in large bins run by women who brought their farm products in from rural areas. A woman who ran a large bin was known as a "higgler" who is jokingly defined as midway between a hustle and a giggle.
Port Antonio, the small town in which they did their shopping was affectionately nicknamed "Portie." It was larger than a village, but by no means the size of a city. It had several shops including a drug store, clothing stores, and others. After they finished most of their shopping, they drank another cold Red Stripe, and afterwards had lunch at one of the several local restaurants. Amanda always tried to find a restaurant which had fish on the menu. Fish was her favorite food and she often ate it six times a week. In addition to the restaurants, there was a shop which sold cooked food where they could buy a fish sandwich to go. It was on a delicious kind of bread. With mustard this provided a wonderful light lunch or snack.
One of the most delicious fish around were the barracudas which populated the Caribbean. They bought these from spear fisherman. The local restaurants never had any of them on hand nor did the grocery store. If they had a Barracuda at home, they would eat it for dinner that night. Amanda was not as anxious to have fish for lunch in this case. Amanda and Michael considered Barracuda a delicacy.
Michael and Amanda saved some errands for after lunch to walk off any excess calories. When they first arrived on the island, Amanda felt so much pressure that she often ate from tension and gained about fifteen pounds. When she became aware of this she immediately modified her eating habits to get back to her usual slender self. She usually weighed one hundred and thirty four pounds. At her heaviest, she weighed one hundred and forty eight pounds. She was horrified and felt terrible until she shed the extra pounds. They drank another cold beer before they left to return to their guest house. They took the bus on the way back. Those vehicles were less crowded in the afternoon, and a bus was easy to catch in town since the station was there.
They switched to red wine for the afternoon when they arrived home and rum for the night. Neither of them had been heavy drinkers before or after the Jamaica period. Amanda especially was a light drinker. She drank a little when she was in her late teens and early twenties, but became a teetotaler after that. Alcohol just did not agree with her. However, in the tropics they could both drink like fish as the expression goes. They never felt or acted drunk. They felt this anomaly had a good bit to do with the tropical climate. Many of their Jamaican experiences, not covered here, are subjects for other short stories.
They felt terrible about living off their parents. Finally in March l990, after they had been on the island since July 1989, they decided to return to the United States. The two made the mistake of alerting Amanda's parents. Those "Nervous Nellies" consulted their attorney, who had the brains of a moron. This fool advised them to inform the District Attorney in Lee County, just the opposite of what they should have done. This was one of the worst, most stupid pieces of advice anyone ever gave another. As suggested earlier, the D. A. was not interested in apprehending Michael and Amanda. However, this phone call forced him to act or risk his career and reputation. There was a good deal of hostile and sarcastic talk around the Lee County Courthouse about the idiotic lawyer the Blake's hired. All Amanda's parents had to do was keep quiet about any knowledge they had of Michael's and Amanda's return.
"My word, Rosie, we were flabbergasted when they appeared. Now they've disappeared." Amanda's mother might have fed something like this into the small town's grapevine.
"Why John, I nearly dropped my teeth when I saw them get out of this strange car. The bus does not come here so they had to get a ride from Avon Park. Now they're gone and I've no idea where they are. I suspect they may have taken off for California. They have several friends in the Bay area." Mr. Blake could have said something like the latter to curious friends.
No one except for perhaps that stupid lawyer and Michael's and Amanda's Alabama lawyer were happy about the situation. The latter was totally greedy and he could not collect the Blake's and Randolph's money if they did not stand trial or cop a plea bargain. This is what they were forced to do given her parents stupid and unfortunate phone call to the Lee County D. A. Neither of them felt they got much of a bargain. They were sentenced to a three year sentence all of which was served in jail.
They were surprised at how many misconceptions people had about the nature of prisons. People asked if they had been beaten up or even raped. Michael and Amanda had a hard time not rudely laughing in the faces of such people. However, they did not do that, but patiently explained to the inquirer that the few times they felt even a mild degree of short lived fear had nothing what so ever to do with their fellow inmates. It had to do with the few times one of the employees tried to pin something on them. However, the latter were so easy to out smart, it never took much time to get them off their backs. These amusing incidences are especially topics for other short stories.Amanda and Michael found that their fellow inmates treated them with the utmost respect. This was especially the case when they discovered the two had PhD's. Amanda's sister inmates called her Dr. Amanda.
Amanda felt truly warmed when one of her sister inmates related to her that, "Dr Amanda, a silly woman who talked to a group of us this morning tried to tell us that the reason we were in prison was that we lacked education and were ignorant. I let her know that by golly we had a person with a doctorate in our prison population, and that we were not all that ignorant."
The inmates strongly felt that Amanda knew just about everything! She was asked for assistance on medical problems, legal issues, problems with love relationships, parent-child relationships, how to write convincing letters about getting jobs, how best to go about obtaining parole, and much more. Nearly all of the time she was able to give them some help. Michael's situation with the male inmates was pretty much the same. In fact, in one way Dr Michael's deal was much better than Amanda's. He was fortunate enough to be in contact with two of the intelligent employees of the Department of Corrections. They were interested in setting up an inmate run educational program in one of the men's prisons to prepare the guys to pass the GED. Michael was far and above the most educated male inmate so they picked him to run that program. There were also a few other male inmates who had college degrees, some college, or a high school diploma and were quite smart. These men were his assistants. Among other thing they taught most of the courses. Michael taught a couple of them each term rather than the usual five since he needed some time to administer the overall program. It turned out to be an amazing success.
For a few weeks Amanda worked for a woman who was close to the Warden. However, this relationship was on a collision course from the beginning. The woman wanted Amanda to get a grant for her greater glory and was determined to make that happen. However, Amanda did not have the least idea about how to go about doing this by herself in an inmate situation. Before the conflict was able to burst open, she got herself hired by the woman who ran the library. Amanda and Mary, the librarian, got along splendidly. This was a good place for her to be in order to give aid and comfort to her sister inmates. The other woman employer was furious when she found out, but their was nothing she could do about Amanda's decision to change. Amanda had a note from the librarian, who had wanted to work with her from the beginning of her stay at the prison.
When she went before the job board, she handed the note to the Assistant Warden who said, "We always honor these requests." He promptly assigned her to the library. The first woman she had worked for was there and angry. She tried to get the Assistant Warden to assign her to a factory job. The inmates sewed prison uniforms here. She attempted to make the specious claim that Amanda was "undisciplined," and that the factory job would provide her with some. Other employees present were rolling their eyes. One does not obtain a doctoral degree without discipline! The Assistant Warden ignored the woman and into the library Amanda went for the duration of her sentence.
Amanda managed to get one student to tutor during one of her mornings in the library. The first women for whom she worked overcame her anger and asked Amanda to tutor Kathy Rohr, the inmate in question. Amanda was more than happy to accept the assignment. Her relationship with her first employer turned from hostile to cordial and even loving for the rest of her sentence. She tutored Kathy in all of the basic school subjects. She made a breakthrough when she got Kathy to talk about the physical and mental abuse she suffered from her ex-husband. When Amanda asked her to write about her experiences, Amanda and Ms. Whittaker, Amanda's first employer, were thrilled to find that she really got wound up on this writing project. She wrote six legal pages front and back. Amanda typed up her masterpiece making copies for Ms. W., Mary, Kathy, and a couple of other interested people. They were all glad. Kathy's estimation of herself rose greatly. Like Michael's successful GED program, Kathy's writing performance was the high point of her stay in prison as a POW.
* For a detailed description of the nature of this treachery, see "Guerilla Farming in the Deep South Woods," Children, Churches and Daddies, (Vol. 247, Jan./Feb., 2014), pps. 86-91.

---


One Hour a Day
Margaret Karmazin
When I took the position as Chief of Medical on Springboard Station, it was a given that I would encounter alien life forms. That was why they wanted me there, for somehow I had become known as an "expert" in alien physiology. This was not really the case since at the time, I had personally treated only two alien individuals, but I was the only physician available who had studied the medical writings of four known exo-races. Since my appointment to the station, I'd met many more and probably treated a third of those for one thing or another. On a space station, people, no matter from where they hail, get into occasional trouble, major or minor, usually minor. Though once I saved the life of a Hirakian after one of her four Cephalopodan arms had been ripped off by a malfunctioning door. To this day she sends me gifts on the Hirakian Day of Acceptance, some of which I happily use and others...I have no idea what they are.
Three years after my appointment, when I was well settled in and considering the place to be home, a new physician's assistant arrived. Until then, I'd been supported by nurses who though efficient, showed little interest in exo-medicine. One in particular recoiled from treating aliens, while the other (whom I had never really liked) continued to make under-the-breath, racist remarks though I'd placed two warnings in his record and told him one more and he'd be speeding back to Earth. I was so glad to see the new PA that I met her when her ship docked instead of waiting with some degree of dignity for her arrival in Medical.
"How was your flight?" I asked the quiet young woman. Her straight brown hair was pulled back in a utilitarian ponytail and she hunched over a bit in the way of some tall people. No makeup, no ornamental markings, no jewelry. Her name, Chloe Vaughn sounded romantic, though Chloe herself was the girl next door.
"It was okay," she said. "I'm tired though, and I could really use a bath."
"Well, you'll have to be satisfied with a sonic shower. You could have a swim in the pool."
She shook her head. "Not today," she said. "I just need to sleep."
And she did, for fourteen hours. Later I'd learn that the trip had not been without its minor terrors, hence her need to recoup. "I hope I'm not a disappointment," she told me the following day. "Appreciating wild adventure is really not my nature. It's just that exo-medicine interests me so much and the only way to engage in it..."
I finished for her. "Is to come here or on a deep space starship."
She nodded and we began our medical journey together.
Over the next two weeks, we had an unusually large influx of alien species. Several conventions on the station were occurring simultaneously, one to do with hyperdrive engines, two concerning trade routes and products, and another regarding interspecies reproduction. I planned to look in on that one if I had a free moment, which I never did. We worked sixteen-hour days until we could hardly see straight.
"This is certainly an education," said Choe, smiling at the nurses. Since her arrival, they had uncannily changed for the better. James, the bigoted one, was suddenly kind to all, and Lienne the Timid now handled tentacles, scaled skin and third eyes as if she'd dealt with them all of her life.
"Yeah, wow," James said.
"You seem to radiate some kind of beneficial energy. Either that or everyone is in love with you," I told her later over drinks in the Gallery. This was the central area of the station where you found nightclubs, bars, restaurants and shops. For more utilitarian shopping, you went down a floor where you could buy work clothes, furniture, body care needs and more. The center right above us held the main cafeteria. Chloe was sipping her drink, some kind of Dusoperian fruit concoction while I nursed a dry Martini.
"Someone told me that before," she said. "When I was dealing with prisoners in the Northeastern States."
"What happened?" I asked, admiring her long hazel eyes with their thick, dark lashes. It hit me suddenly that I was experiencing feelings for her that I'd promised my wife I'd never allow myself to nurture. Susan was currently hitching a ride on a freighter to Janus IV in order to take a class on Janusian Mind Control. She was a psychiatrist and not just for humans. We managed to be with each other about eighty days a year.
"Oh nothing important," said Choe. "Just some riots going on. I was there as part of my training."
"And let me guess – suddenly the prisoners calmed down?"
"Well, nothing that dramatic," she said. "But apparently I had some kind of effect in a low key sort of way."
"I'm not surprised," I said while wondering what I was going to do about my feelings. Not only did I not want to mess up my relationship with Susan, but I also did not want to screw up Choe's life. The last thing a young, single woman needed was a married man. But I couldn't stop myself from adding, "The prisoners were probably all in love with you."
I finished my drink and said, "Well, we have a week to recuperate and then we're expecting an influx of Onurians. You may not have heard of this particular species, but they don't breathe the same air that we or most of the other known humanoids do."
"What do they breathe?" she asked.
"Their atmosphere consists of sixteen percent oxygen, sixty-seven percent nitrogen, two percent argon and fifteen percent sulfur. Their planet is very hot – a typical day is 46.2 Celsius. They have abundant plant life but it is geared to a desert-like climate. Onuria is twenty percent larger than Earth and close to their red dwarf sun. They can breathe our atmosphere for a short time, maybe an hour, but if they go longer than that, they'll run into trouble."
"How can they come to the station then?"
"Engineering is currently sealing off their rooms and meeting chamber. If they want to walk around outside of those areas, they can wear breathing apparatuses. If other humanoids take part in the Onurian meeting room, they can wear breathing gear."
"But Onurains are humanoid?"
"Yes. I have never actually met one, but I have a hologram if you'd like to see it. It can be made to show the exterior and interior anatomy of the species."
"Yes," she said. "I would like to. Could you show me now?"
"Now?" It was late and I wanted to turn in. I stifled a yawn.
"Tomorrow then, first thing," she said, always considerate.
"You seem inordinately interested in this species."
"Just curious," she said laughing. For some reason, this depressed me. We said goodnight and went our separate ways.
Next morning I showed her the Onurian hologram. Before us stood the image of a male Onurian. I could switch it to female once we had gone over the anatomy of the male.
"Hmmm," murmured Choe. "Rather a rough looking individual. Swashbuckling, sort of."
"Yes, he doesn't look like someone who makes a living writing poetry, does he?"
"Well, you never can tell," she said. "I am sure that some great poets over the ages have had the appearances of ruffians."
The being was 189 centimeters tall. "Their gravity is slightly more than ours," I said, "hence their thicker bones and more muscular frames. This holo is probably idealized to some standard of beauty or other."
"I wouldn't call it beautiful," Chloe chuckled. "Though it has a certain charm."
The skin on the creature was coppery brown, lighter in some areas like face and hands and darker in others. On the chest and shoulders, it looked like leather. Down the sides of the face and running down the neck were little, evenly spaced bumps. The hands were surprisingly human, though the curved nail on the index finger was more like a claw tip. The being had coarse black hair, somewhat Earth East Asian in appearance, and worn in the style of an ancient Egyptian with thick bangs cut straight across and a blunt cut to the shoulders. The eyes were large, blue and wide apart, the nose rounded and flattish and the lips full with a heart-shaped top.
"Lips," said Chloe.
"What about them?" I asked.
"Nice," she said.
I gave her a perplexed look but she signaled to move on. "Let's look inside the body," she said. "I want to see the organ structure."
And so we did, surprised and not surprised. I found the variation in humanoid species we had so far encountered in the galaxy marvelous.
Meanwhile I fought my growing attraction to Chloe. A message from Susan came, announcing her arrival the Springboard would be six days hence, way sooner than we'd expected. Apparently, her mind control course on Janus IV had been cancelled due to war and her ride had changed its course. It was the first time I had mixed feelings about seeing her – part annoyance and part relief. Maybe she would save me from myself. But as it turned out, someone else "saved me."
The day the Onurian contingent arrived, Chloe and I were distracted by emergency surgery on the son of the station's Commander. A case of peritonitis from a ruptured appendix that did not present in the usual fashion.
"Do you think we saved him?" Chloe asked, her face a mask of fatigue and worry.
"We did," I assured her. "He has a very strong constitution. His mother is half Rigan. Did you not notice anything during the surgery?"
"You mean that behavior of his blood?"
"Yes, as if it understood on its own when to thin or thicken."
"Amazing," she said. "I am so glad I came here. The medics on Earth don't know what they're missing. Just one human patient after another."
I laughed. It was true.
That evening at one of the bars, the Eclipse, the First Officer was being feted for having won a racquetball tournament and three of the newly arrived Onurians wandered in to see what was going on.
They were athletic looking, a bit more muscular even than the hologram Chloe and I had studied. Their rusty skin gleamed in the dimmed light and for a moment, I felt a sort of primal fear. These were not the sort of chaps you'd want to run into in a dark alley, though they gave no evidence of being unfriendly. A waiter seated them and they quietly ordered drinks and watched the proceedings. Each wore an apparatus around their neck, which I assumed was for breathing when they felt they'd had enough of our air. After watching them a bit, I realized one was female. She did not appear to have breasts, though it was hard to tell since her blouse was loose fitting. The males wore tighter clothing. They all had the same Egyptian-like hairdos.
The Onurian convention was going strong when Susan arrived. She looked frazzled.
"I'm exhausted," she said. "Even though we turned around in time, I never felt safe. You can't imagine what it's like to almost enter a war zone. You maybe have heard about how Janusians treat prisoners of war. If we had gotten too close before we knew..." she shuddered.
I put an arm around her and led her to our quarters, though my mind was far away with Chloe in Medical. It was as if I felt nothing now for my wife of nine years, as if she was an annoying stranger I had to take care of and taxi around. She didn't seem to notice my distance, being wrapped up as she was in her narrow escape.
"I need to sleep, Rhys," she said. "Just go on to work as if I'm not here. All I want is rest."
And so I did, finding Chloe, with whom I now understood I was fully in love, all aflutter and ordering the staff about in an out-of-character dogmatic manner.
"What's the matter?" I said.
"An Onurian is being brought in," she said excitedly. "He had some kind of seizure. Did you say we can remove his breathing mask?"
Chloe had never looked more beautiful. Her eyes glistened, her hair was tousled and glossy, her cheeks feverishly flushed. James and Lienne rushed about lining up instruments.
"Why are you so worked up?"
"I don't know," she said, "but I have a feeling about this. I do believe we're going to handle it all right."
"Then why all the hoopla?" I was annoyed.
She shook her head, either unable or unwilling to answer me.
EMTs wheeled in the Onurian carefully cocooned onto a gurney. They had fastened on his breathing apparatus and transferred him to one of our examination tables. He was accompanied by a compatriot, the female I'd seen in the bar. She looked worried. I turned on the translator I wore on my arm, handed her one and fastened one onto the patient's arm. Within a couple of minutes, it was working.
"I am Dr. Schmitt," I said. "What is the problem?"
The female moved close to me, too close. Apparently their comfort zone was different from mine and I moved back, causing her to come close again. Flustered, I gave up and stood still with her face fifteen centimeters from my own.
She said, "I am Kuni and WuJun is my employer. We believe that he ate something that poisoned his system." Her breath smelled like licorice.
"The kitchen made special Onurian food," I said. "They must have gotten something wrong."
"It wasn't that," Kuni said. "WuJun insisted on trying an assortment of foods in the gallery this morning. He is adventurous."
"Do you know what he ate?"
She consulted a list. "Three eggs from the human world chicken, a fried tomato with cheese, a yellow fruit from Mars Colony, chocolate drink, coffee drink, a large chocolate roll, a slab of dark, hard bread with sweet fruit spread and pickle."
"My word," I said as an aside to Chloe, "that combination would kill anyone."
But she didn't hear me, bending as she was over the patient and looking into his face. She had his vitals under control and was lifting one of his arms to look into his armpit.
"What are you doing?" I asked her, darting to the table.
"I've spent some time the past few days studying Onurian physiology and anything more I could find about their medicine. Their underarm glands swell with poisoning. WuJun's here are not swollen. His intestines sound like they are working well. I don't think it was anything he ate."
Kuni moved closer to her boss and the three stood looking at him. I said, "It does not appear that he is in danger from what I see on the monitor, yet he doesn't seem to be awake. You said he had a seizure. Please describe it if you can."
"He was slated to speak after the current lecturer was finished," she said.
Her voice was melodious and I enjoyed hearing it. It was a pleasure to be able to look at this species up close in real life, rather than as a hologram. She had a wasp-like waist for such a muscular person.
She went on. "I turned to WuJun and said, 'Do you have your notes?' and suddenly his eyes rolled back, he fell off his chair and landed on his side. Before I could help him, he arched his back and squeaked."
"Squeaked? You say he squeaked?"
"It is a sound we make when in distress. He was in distress. And since then he has not opened his eyes."
Chloe leaned close to WuJun's face and gently pried one eye open. The moment she did, the other one popped open. His eyes were deep blue with large round pupils. For a long moment, the two stared at each other. As crazy as this may sound, I believe that this was when it happened. Let no one ever tell you that there is no such thing as love at first sight. And it was as if Chloe had somehow known, which, being a man of science, I will never be able to explain.
Against my advice, WuJun swung his legs over the edge of the table and sat up. He pulled down his breathing apparatus and said to Chloe, "Who are you?" His black Egyptian hair gleamed blue in the examining room light.
Chloe shyly whispered her first name.
"Assistant Doctor Vaughn," I said sternly. Brushing her aside, I moved in on the patient. "You seem to be fine now. Has this kind of thing happened before?"
"Losing consciousness?" WuJun asked. His voice was very deep and melodious like his employee's. "It has happened in my life, yes."
I had an idea. "Did it occur in stressful situations?"
He thought a moment. "I believe so."
"What do you consider most stressful?"
WuJun hesitated. "I see what you mean," he said. He had a square, manly jaw and brawny neck and shoulders beneath his lightweight gray shirt. Chloe stood there silently, apparently unable to tear her eyes from him.
"You are not fond of speaking in public?" I suggested.
"I hate it," said the Onurian. "I don't understand why a writer is expected to also serve as a public entertainer. Is it not enough to be a writer?"
"You're a writer?" blurted Chloe.
"He does not describe himself truly," said Kuni. "To write is what he does to please himself. Mostly, he is leader of a vast company that manufactures reactors for star ships."
"Ah," I said, feeling myself shrink to the size of a peanut.
The Onurian smiled, much in the same way humans do, though a bit more widely. His canine teeth looked a shade vampirish and he seemed to roll his eyes a lot while speaking.
"Well," I said, "since everything appears to be all right, I am going to hazard a guess that you had a panic attack, Onurian style."
While WuJun laughed (squeakily), his assistant stepped forward and began to babble in protest. "Oh, no, Doctor, that cannot be. My employer would never-"
But WuJun slipped off the table and happily stood up. "I believe you are right, sir. I simply cannot fully convey to you how much I detest speaking in public. And this time especially since my largest rival was in the audience. Better perhaps for him to believe I am ill. One must do what one must do."
Chloe laughed and the two looked at each other. It was clear to all that suddenly those two were the only people in the room. I simply could not let myself believe what was happening.
If I were a better person, I would be glad that two souls from vast distances in the universe could fall in love, but instead I was plain jealous and for several days became a nasty thing to be around.
"What on earth is the matter with you?" Susan demanded after an unpleasant dinner in our quarters that she had painstakingly cooked. "Is my company offensive or something?" Her dark eyes flashed and I knew this was a danger signal. "Why don't you just come out and tell me what's going on?"
Deciding to be half honest (perhaps not such a brilliant idea when dealing with one's wife who knows every facial expression one is capable of) I said, "I'm a bit perturbed that I'm going to be losing my PA. I mean, she just got here and now she's going. And ridiculous for her to imagine she can carry on a long term relationship with someone who doesn't even breathe the same air!"
There followed a long silence after which Susan stood up from the table and said, "I'm thinking of accepting a job offer on Loki III. They're setting up a space station and want a general therapist. And before I go, I'm seeing a genetic counselor at home to have my DNA edited to allow me to be emotionally psychic. A small influx of Dusoperian DNA should do the trick or so I have read. It will be almost like reading minds and come in quite handy in my work."
My mouth hung open. "What brought this on?"
"Oh, come on, Rhys. I don't have that gene yet, but any idiot can see how you feel about this Chloe. It's time we went our separate ways."
"But-" I said, though there was no chance of changing Susan's mind and I cannot pretend to blame her. She was gone on the first ship to Earth in what seemed the blink of an eye.
Chloe had given proper notice, though no way would a new PA be sent before she was on her way. "Where are you going, if I may ask?" I said, trying not to sound bitter.
She blushed. "WuJun is building a home on a new colony they're constructing on one of the moons that orbits Onuria Prime. This particular moon has been terraformed to attract new business and in order to accommodate most humanoids, has an Earthlike atmosphere. However, there are underground caverns that are hospitable to Onurians. Our home will be partly on the surface and partly underground so that WuJun can sleep down there and I'll sleep upstairs. One hour a day we can be together without breathing equipment. I already have a position with a human doctor there and WuJun will carry on business as usual though he plans to devote more time to his writing."
"I see," I said. "Just curious but how old is WuJun? Onurians live longer than humans. Also, isn't he married? Didn't we read that Onurians engage in polyandrous relationships from a young age? Wouldn't he be one of someone's several husbands?"
"Yes, he is joined but has not seen his wife nor his fellow husbands for over twenty Onurian years. It doesn't matter to me nor to anyone else. And he is seventy years old. Middle-aged for his species."
I was dying to know if they had consummated their union but did not dare ask. Though I did ask one thing. "How did you fall in love, Chloe? I don't quite understand this."
Her eyes sparkled. "I don't know; it was a miracle. When I looked at him, it was like I already knew him. He said the same thing about me."
She paused. You've been very good to work for, Rhys," she said, leaning over to kiss me on the cheek. "I can't thank you enough."

---


On the Drive Home
Vincent Barry
It's been a poetic day for a funeral, gray and gloomy, with rain threatening.
Eloise and Larry are driving home from the obsequies.
"So, who do you think they were from?"
That's Lo— Eloise, but everyone calls her Lo. Lo is the departed's daughter-in-law. Larry, or "Junior" to the family, isn't saying much, not even the occasional, "Beats me," a favorite of the deceased's. Very serviceable, too. Lasted Lar Senior a lifetime. In a way, you could say that Lar treated his whole life as one big Delphic utterance. . . . That's probably where Junior picked it up, along with the heavy-browed face with a lurking pathos. But not the feet—the feet that are, of late, tingling and burning . . . or the lips that are perpetually forming unspoken words. Lar Senior's feet never barked, and when his lips moved they mostly formed the spoken words, "Beats me."
"So?" goes Lo, who fancies herself a woman of conventions and proprieties, spoken softly, with a churchly voice, as she smooths the lap of her dove-grey dress with a plump and dimpled, nail-painted hand. "About the flowers," she adds, with the florid, nosey-parker face of a meet-at-the-mailbox neighborhood tippler.
Junior's lips part as if he's about to utter his catchphrase, but, his normal complacency suddenly shadowed by fear, he just steals a quick sideward glance at his spouse and says nothing. Then, with a throat rattle he settles into the double-padded driver's seat of the 2002 Ford Escort Sedan, his hands listlessly holding the three-spoke steering wheel at the eight and four o'clock position, his occiput reposing on the sweat-stained cloth headrest. Outside, overhead, a bank of serried clouds rolls and echoes.
"How voluptuous!" Lo gushes, with a little toss of a freshly coiffed head of multi-tonal red hair swept high in front and cascading down the sides of a long square face, before naming it, the spray, sweetly, sensuously, as a florist might, to induce a swoon: "'Sweet Remembrance'. . .'Gentle Thoughts,' . . . 'Moonlit Walk.'" Then, with a slight wobble of her heavily-lashed eyes, she sighs and fans herself, before inhaling to the count of six and exhaling to the count of eight, as if to avert a faint. . . .
"So what do you think?" she then delivers with a smile as thin as a bloody knife edge.
Junior straightens up and takes the wheel at nine and three. A marked pause follows before Lo says, "Well?" and, with a tightening about the mouth, Junior says, "Whaddya mean, what do I think?"
"Who sent them?" Lo says without hesitation. "Who do you think they were from?"
Junior feels the spasm of dread of a man who doesn't need to think, because he knows, and what he knows makes his nerves itch.
After a pause, Lo goes, "Your mother's upset."
On some deep level, a level not fully available to him consciously, the way Lo says it, "Your mother's upset"— darkly, gravely, portentously— strikes Junior as a distant, barely audible tolling—cold, calm, hopeless. At length, he surfaces from this subterranean current of feeling and says with a shiver of irritation, "Upset?" before hissing, "Why wouldn't she be? She just buried her husband, f'r Chrissake!"
Lo smooths her lap some more. Junior tugs on his four-in-hand black knot. Trumpet-like sounds blare in the southwest skies. . . .
"You hot?" Junior says, running a finger around his shirt collar, in a dreary bid to steer the conversation to small talk. "'S very muggy today . . . almost tropical. Somethin's movin' up I'd say," from Baja he means.
Lo corrects course. "The flowers," she says, twisting her ring.
Junior fools with the AC, making the vents rattle. "That any better?"
Lo doesn't take the bait. Junior sinks into impenetrable thought. An interval of meditative silence ensues, during which Junior muses wistfully, "Such beautiful flowers."
"Not the flowers per se," Lo says, as if reading his mind.
"Per se"—it's the only Latin expression Lo knows. Junior hates it. He thinks it the affectation of a diva, although he's never been to—even heard—an opera. And he's told her so, Lo, more than once, how he feels about "per se," and divas—how they get under his skin. She says it has cachet, "per se," a term she picked up years ago from an attorney she dated before marrying Junior. The attorney used to drop ipso factos and ad hocs like John D. Rockefeller doling out dimes. Lo wasn't impressed. She thought they were "too fancy-schmancy, too hotsy-totsy," except, perhaps, "per se." She liked the sound of "per se." She couldn't tell you why. She asked the attorney what it meant. The attorney couldn't believe it; he thought everyone knew the meaning of "per se." He told her what it meant, and they broke up shortly afterward, and shortly afterward she met Junior. The attorney said they had cachet and panache, the Latin words did. "Per se" and "cachet" Lo remembered, "panache" she forgot, along with the attorney's name. They never discussed divas.
Junior doesn't know "per se" from persimmons or "cachet" from croquet, but he's dead certain of what about the flowers has unsettled his mother. Still, he goes there, with the scornful bluff of a man opening with a two/seven in Texas hold 'em. "If not per se, per what then?"
"Who they came from, naturally," Lo says.
"Naturally," Junior says under his breath, then hesitates, unsure whether to ignore or to question. After a moment of communing with himself, he goes, "What did the card say?"
"There was no card, Junior," Lo tells him, what he already knows, adding, with a biting, long-suffering sigh, "That's the whole point, Junior. No card, no name."
Junior leans in and flattens his hand against the vent, as if holding something back or squashing a bug. Seconds later, with a mournful headshake, he says, "Seems like hot air to me."
Lo stops playing with her ring and crosses her fleshy arms. Junior fiddles with the AC. "It's bad manners is what I think," Lo says, with a voice, to Junior, like a dental drill.
"Bad manners?" he goes, roweled by the sharp spur of the word, a word he always associates with irksome duties and obligations. "What do manners have to do with it?" he sneers. Then, forcefully, "Mebbe whoever it was—mebbe they just didn't want to be known. Did that ever occur—?" It had to him—occur, that is. So much so, in fact, that now that she mentions it—Lo, in that captious tone of hers,— it stamps worry between his brows and pitches him into gloomy ruminations about "this-this inquisition . . . yes, that's what it is, an inquisition. Why can't she just accept them for what they are—beautiful flowers? Why this-this clawing need to know —!"
"Or lay low," goes Lo, breaking into his tenebrous brooding.
"'Lay low'? Whaddya mean, 'lay low'?" comes out of Junior in a sort of sweaty paranoia that, alcohol-fueled, could easily get physical and leave one in the morning all weepy and contrite and swearing off— His face lengthening, Junior gives the AC a good thwack and says, "Like-like. . . hide? 'S that what you're gettin' at?— hide? Say what you mean and stop-stop beating around—!"
"I mean like not wanting to spill the beans," Lo says sharply, returning his fire.
"'Spill the beans?'" Junior says, dropping a heavy glance on her, "What beans? Whaddya mean by that?"
Lo tells Junior to keep his eyes on the road. Junior insists that his eyes are always on the road, though at present, if asked he'd admit it's difficult for him to focus because his nerves are, naturally, twitching and straining, with all this crazy talk about who sent the beautiful flowers and—
"Your mother—" Lo says, before he cuts her short with, "What about my mother?"
"—your mother—" "What about her?"
"— thinks that maybe Flora— " "My mother what?" Junior interrupts again, drawing a full breath, then another, as a noiseless dance of fear and anguish riots behind his snapping eyes. His hands tighten at ten and two. Then, his face coloring, he says impulsively, "Y'mean Flora—?" and almost blurts out the beans.
Flora Horvat— the podiatrist who treated Junior's in-grown toe nail and noted in the manner of a competent physician his well-defined arch and said evenly, "We'll have to watch for plantar fasciitis, won't we? . . . and heel pain syndrome? ... and metatarsalgia?" and—Well, when the good doctor held his foot in the palm of her long fine hand and mentioned calluses and claw toes, Junior felt, for once in his life, a first-love longing. Since then, they've been, Junior and Dr. Flora—what's the expression? . . . Ah, "seeing each other," yes, that's what they've been doing and—what's the other?. . . Of course, "on the sly.". . . Yes, they've been seeing each other on the sly—the sly being out of town, up in Santa Barbara, where they've been playing, ahem, footsie, over, or under, ruby red vodka martinis, sipped at the Plow & Angel Bistro.
Lo gazes out the streaky window. Junior's hands hold fast at ten and two. The vents rattle and hiss.
Then Lo says, "—I was going to say Flora over at Cut 'n Run—"
"Cut 'n Run?" Junior cuts in, confused, but grateful for the diversion.
Lo flips down the visor vanity mirror and purses her thin, rouged lips up to it. "I like this," she says, of the new black clip-on they recently bought on sale at Pep Boys. "It's larger." Then she closes the visor with a snap and examines her nails, specially manicured for the funeral for thirty dollars at Corner Cutting, at the intersection of Wilshire and Second. Then, hunching her shoulders, she sighs and says, "I don't know her last name, so don't ask. . . . 'S Greek 's all I know—'Pa-Pa' something or other." Then, "Madjka found her card in the breast pocket of Lar's jacket when she was going through it—y'know, before sending it over— to the place," the place being Lazarus Funeral Home and Crematory.
"'Pa-pa'?" Junior says, dim-visaged.
"Over at Cut n'Run," Lo says matter of factly, adding as she regards her nails, "the salon over on Montana. She works there."
"She's-she's a hair stylist," Junior gets out, "this Flora . . . is that what you mean?"
"Not just any hair stylist, Junior. Your father's hair stylist."
The car slows and stops for a red light.
A slaty drizzle begins to fall. Junior's hands slip to nine and three. The light turns yellow. The mist turns a light rain. Junior turns pale. His hands hold steady, his heart gives a great thump, his head shakes slowly from side to side. Then he drifts into fresh memory of Lar laid out in his blue serge suit with a belt in the back—just as in the old Cab Calloway song: "...no drape, no shape, just a belt in the back...," and he's stricken, Junior is, when the light turns green, with what a poet might call, "the beauty of sudden sadness."
"The light's changed, Junior," goes Lo.
Junior's eyes are blurry with distress when the car heaves forward and he forms the unspoken question: "Lar Senior had a hair stylist?" Lo nods once as if reading his lips.
A wide, unsettling pause follows. Then Junior says, in a plaintive key, "I always thought—" and that's when his voice cracks, and his throat contracts in sharp aching spasms, and his lips tremble, while, for her part, Lo says, "Well, now you know," and then she wants to know if Lar Senior—
Junior hears but a word or two of what follows, amid the clamorous din of his own thoughts, . . . all, in his fevered imagination, wreathed in beautiful flowers.
Streaks of water run down the windshield.
Junior likes to save the wipers until the windshield is soaked. This annoys Lo. Lo likes a clear view through the glass at all times. They always bicker over this. Lo will say something like, "How can you see, for heaven's sake?" and Junior will insist that the windshield will smear if he turns on the wipers too soon, and Lo will say, "Oh please, you're just being cheap."
This time is different. When Lo's voice finally cleaves the silence, it isn't about the wipers.
"—Junior," she says with startling abruptness, "are you listening?" Before he can reply, she adds in an accusatory tone, "Was your father having an affair?"
Junior winces, shocked out of himself. His color rises. Fear spikes in his throat. His hands edge up to ten and two. And instead of what you'd expect—a perplexed "Beats me,"— he goes, dismissively, defensively, "Tchk!" Then, hunching over the wheel, "'S that what my mother—?"
" Mm-hmm. That's what Madjka thinks—that Lar Senior—"
"But why would she think such—?" Lo stops him. "Junior," she snaps, "have you been listening? The spray—that exquisite spray that came—hello!— without a name? That's why!"
Junior hugs the wheel, like a boxer clinching an opponent.
Then deadening her voice, Lo says, "His lover sent them," adding the afterthought, "'S what we— Madjka thinks." Then she smooths an invisible napkin across her lap.
For a space, a long space, they say nothing, Lo and Junior.
Meanwhile, a hard and steady rain has begun to fall. Lo gestures toward the windshield. Junior turns on the wipers. They immediately begin chattering, the wipers do, and but for their swish and flap and now and then slap, and the steady drum beat of rain upon the roof, mum's the word inside the coupe.
It's Lo who finally cracks the silence. "Madjka," she goes, of Junior's mom, her hands with flitting motions, "is frantic, absolutely frantic!" Then, subjoining, "Of course, she doesn't know for sure it's this . . . this Cut 'n Run gal. But she's been crying ever since it was delivered—the beautiful spray. . . . She's going to take steps, she says,—measures, y'know."
Junior's face hardens with the jerky fury of the subject of a Kafkaesque interrogation, the target of a threat out of nowhere. He touches his lips nervously with the tip of his tongue. "Maybe the card got lost," he says with the thin tenor and conviction of a man who knows better than he says. "Has she asked the florist—?"
"Pff," Lo goes with raised upper lip. "They dummied up. . . . Something about privacy laws." Lo brushes invisible lint off a shoulder, then turns her face to the window. "It's simply not right," she laments, of permitting people to send flowers anonymously. Then, of Madjka, in an ominous undertone that fogs the glass, "She's going through the guest book with a fine toothed comb—like a regular sleuth, you could say— to jog her memory. . . ."
"Her memory?" Junior thinks to himself, and flashes on a line from a '40s noir that for some reason suddenly pops into his head. The line is, "There's murder in every intelligent man's heart."
"You never know what'll shake loose," Lo goes on.
"Ahh!," Junior explodes with a fury at the ramble and rattle of his spouse's words. "Memory?—She's got Alzheimer's, f'r Chrissake! She's delusional. . . . She believes people are following her, stealing from her . . . now cheating on her! The whole thing's crazy, I tell ya, crazy! . . . My father—Lar Senior never would—and I can—!" He catches his tongue before blurting, "prove it," then he retreats into tearless dismay.
Rain pelts the windshield. Lo turns her ring. Junior's hands almost touch at high noon.
Lo drops her voice confidentially and says, "She even thinks it might be—"
Sightless Aunt Hattie now worms her way into Junior's tangled thoughts, of Lo and Flora, of Lar and Lazarus, of Cut 'n Run and Cutting Corners. "Aunt Hattie?" he'd say, were he to speak. And she, Lo, swearing an oath with her hand, "As God is my witness!" and add grimly, "Her own sister." Then she would furrow her eyebrows and tighten her lips and offer, "Just think about it for a minute," then suggestively, "Who else knew what kind of flowers they were?" and further, "Didn't you hear her? 'Musk rose,' she said, and after just a single sniff . . . . And did you hear the way she said it? With such. . . such—" "Such what?" he'd challenge. "—affection. With such tender affection—'s all I'm saying, Madjka's saying. . . Of course," she'd rattle on, "I told her that was ridiculous and— Well, she suspects everyone, we—Madjka does, but mainly Flora—at Cut 'n Run." And he would sigh, "Flora," as in his favorite noir Laura, and Lo would nod, and intone solemnly, "at Cut 'n Run," and nod again. Then she would say, "It makes sense when you think about it. I mean the card an' all. I mean where it was found." And then he would—erupt. "Ahh!" he'd howl. "It's all crazy—crazy I tell ya! Pissing—yes, that's what it is—pissing on a man's fresh grave! Ain't that a fine way to pay respects!" and for good measure, "And draggin' me into it! . . . It ain't right, I tell ya, it ain't right!" meaning being put so as to exonerate Lar he'd have to convict himself. "It ain't natural!" he'd continue protesting, blood cording in the veins of his neck, "pittin' son against father like that—it ain't natural!" Then from Lo, delivered as a coup de grace, "Think about it—who wears a suit for a haircut?"
A throbbing silence descends on the car. Junior stares straight ahead with tear-suffused eyes and an inward silent sob. The vehicle accelerates. Junior mouths slowly, stiffly, as if through lacquered lips, "A man should know where his father gets his hair cut." Lo, her face pressed up against the cloudy glass, watches the storefronts scudding by.

About Vincent Barry
After retiring from a career teaching philosophy, Vincent Barry returned to his first love, fiction. His stories have appeared in numerous publications in the U.S. and abroad, most recently (2017): Dime Show Review, Mulberry Fork Review, Adelaide Literary Magazine,The Bitchin' Kitsch, The Broken City, The Fem, Dual Coast, The Fiction Pool, Subtle Fiction, FictionWeek Literary Journal, Ariel Chart, Star 82, and Abstract: Contemporary Expressions. Barry, whose work has been nominated for Best of the Net 2017, lives with his wife and daughter in Santa Barbara, California.

---


Afloat
Eric Burbridge
It rained for twenty-four hours before Emory decided to get high. The cast on his shattered left leg and hip itched like hell. He needed relief and waved the flame under the spoon. He drew the heroin into the syringe, pierced his vein and watched the blood mix with the chalky white fluid. Thunder and lightning exploded outside and in his head. He fell back on the bed and his arteries were on fire. Oh, no, fentanyl mix, they lied...they killed him.
*
He was cold and wet, darkness his only companion. Focus. He passed out, but how long was he out, twelve hours, a day? He splashed water on the bed — the place was flooded. He managed to grab the headboard. What do I do? An eerie silence fell over the place. The rain had stopped, but the window was open and the stench of sewerage in the water turned his stomach. A splash in the other room, what was that? Contaminated water soaked into the cast; the itch returned. His lower half would be infected if it wasn't already. Emergency flashing lights danced on the walls.
People in boats, it had to be!
He scooted to the opposite side and grabbed the chair before it floated away. If he could only get on it and scream for help. The lights faded, then darkness. But what were those glowing spots in the water?
Spots! Those weren't spots, but eyes just above the water.
A gator!
He snatched his arm from the chair too late. The gator's teeth sank into his biceps as it tried to swallow his arm. The pain was unbearable.
"Help!!"
Emory jerked back and forth and the reptile's grip loosened. He'd almost got his arm out when the gator moved with lightning speed onto the bed. Emory punched its mouth. "Get back!" It didn't. Instead its mouth snapped up his arm again, spun trying to flip him. The more he pulled the farther his arm went down the gator's throat. Flashing lights reappeared and revealed the black bumpy scales of the predator determined to kill him. The sickening smell coupled with panic made him puke. The contents of his stomach splashed in the water and face of his assailant. Emory scooted back on the bed and so did the gator, locked on his arm, but the tingling stopped.
"Help...help somebody...please help!!"
The gator's eyes popped open. Oh shit.
"A mandatory evacuation is in effect. Please go to the upper floors of your residences if possible." A male voice with a heavy southern drawl shouted through a loud speaker. Waves of water rushed through the window as a boat circled the house. He managed to move his arm in the gullet of the gator and felt boney ridges. He opened his fist; his fingers would prevent his arm from going any further. The reptile wriggled one last time.
"Dead...you're dead. Help!!" The waves in the water started to rise and cover his face.
After all this, now he was going to drown. A boat bumped into the house? "Anybody in there?" A guy slipped through the window his helmet light shined in Emory's face.
"Jesus, Willy there's a big ass gator in here...he got a guy's arm in his mouth!!"
"Help." Emory tried to scream but only whimpered.
The rescue worker waded through the putrid water opposite the gator. "Be still guy...be calm. Your arm stuck?" Emory nodded. "Willy, get your fire ax, hurry."
"OK." The worked poked the gator with the axe and pushed it further on the bed. "It's dead, Willy." He shouted. "Ok guy, I'm gonna chop its head off, relax...be still." Emory nodded and closed his eyes. He still couldn't feel his arm. "Be still." The sound sickened him and blood sprayed in his face. Chop, chop. He wanted to scream, "Don't cut off my arm," but couldn't and lost consciousness.
*
Emory focused on the beeping sound. He was in a hospital and thanked God.
"Mr. Neels, you're a miracle. That gator almost had your arm for breakfast, but we saved it." A female with a soothing voice said. "I'm Dr. Patel. We changed your cast and with antibiotics, we shortened it by the way, it should heal the rash. You're lucky. I'll let you rest, see you later."
"You're right doc, thanks." He hoped lucky enough to get into a good recovery program.

---


The Sorcery of Bifurcation
Shabnam Kaur
1
I dangled the necklace before her like delectable candy. She reached for it delicately, reverentially. The variegated purple and white plastic beads were diamonds to her tenuous touch. I let it slip into her grip, albeit reluctantly. That's how flaunting worked: you had to let them really feel what they were missing. Its tactile immediacy could not be dismissed.
Then we were playing with dolls. 'My baby!' I declared at the sight of the life-size baby doll. I had seen its twin in the picture. She had clasped one firmly, while the other had hung casually from my sister's hand, the two of them barely double the size of the dolls themselves. It was only logical to my six-year old brain: the doll had been my sister's; hence, it was now mine by right. There it lay, un-aged, with its vapid, vitreous, unfamiliar blue eyes locked into mine, yet grimy to the point of appearing a hundred years old, its once crisp plaid clothes now an amorphous spectrum of browns. She clasped it firm as she once had, 'This one's mine.'
Where had the beads disappeared? Her mother appeared before me, and my eyes laboured up her thick frame to reach her face. She said the necklace was safe, that she had kept it safe for me. I tried to find a straw of truth to grasp in her beady, night-grey eyes. I needed to see it to believe it I said. So, after dinner, when my uncle took the abominable Doberman out for a walk in the gully, they led the path, through the narrow, gritty, unpainted cement staircase, to the terrace. And for the sake of my prized pretend-amethyst beads, bought from a deft Kashmiri shopkeeper at Srinagar, I braved the dizzying climb up the pinched staircase to my acrophobic hell, fearing the leap of a wall lizard with every step. My blood retarded in my vessels at the sight of the painted cane-basket that looked too much like a snake charmer's. But as my aunt flung off the lid, the buoyancy of my reassured heart spilled into my beaming eyes. I failed to notice wherefrom she conjured the necklace and nestled it into the cane cocoon. It had a twin she said, and pointed a stout, gouty finger, and that's when I noticed a basket in another corner, indistinguishable from its sister – a twin who mimicked it in every way. And come sunrise, it would have an identical set of beads in its belly, she said. I wondered if the baby doll would fit in it. But, downstairs Jimmy the Doberman, his gruff highness, barked his return from his nocturnal perambulation. That night in slumberland, I was a queen basking in my clone treasury of uncountable cheap, plastic, pretend-amethyst necklaces.
2
By the cold light of day, the necklace was gone forever. The twin baskets were indeed identical: both were empty. To my child's mind it had gone where all things that disappear go, where my sister had gone. It would almost have been as if I'd dreamed of her existence, if I hadn't seen her in the pictures, or rather seen others see her. For we couldn't all be dreaming the same dream, could we? I wondered if I could see her again, outside the pictures, if I slept in one of the baskets that night.
I slinked into the kitchen to examine my aunt. She had promised a mitosis that never delivered. Things didn't come back. My sister was gone forever, no matter what my playmates said. They said that one day someone would find her, in a different place from where I had lost her. They said someone had found a lost dog like that once. In another city. But the necklace was gone. So, my sister must be gone. Forever. I glared at her large hooked nose. The witch's nose from my picture-book. She had promised, and they said she was a witch. My stepmother had told me, in her vitriolic verbosity, that my father's sister had warned her about her. She hexed things, they said. I never saw my parents take tea at my grandmother's house. The tea was made by her. Everything was made by her. The day started with the sound of her rheumatic shuffle as she sped to the kitchen like a determined but obese terrier oblivious of its dragging limp. She flipped and slapped the paranthas on her calloused palms, and limped from room to room, serving countless cups of tea and plates of repast; and scrubbed and shampooed and oiled and braided. She wrung and snapped the laundry and we stuck our faces into the detergent-infused mist to relieve ourselves from the infernal heat that stuck to our oiled skins. She mouthed her Nitnem as she detangled the ten feet of our communal hairs like a ruthless automaton unheeding of the juvenile screams. I was the stray polythene bag that tailed the limp dog's leg all day. And all I saw was hustle and scrub. But they said she was a witch; they said she hexed things.
I'd seen the evidence of blood. Year after year, mother had pre-soaked me in doubts. Flattened rust beads fossilised on the sheets. Father said they were the relics of mosquitoes. But was I laundered? She had enthroned a clay monkey on a shelf above the T.V. She had varnished its face crimson in her Revlon. She had stowed my Enid Blytons in deep cache. Novels are bad. Her father had told her. So she told me. Novels are bad. Then I found her stash, in her father's home, meticulously wrapped in newspaper, of Mills and Boons. But I preferred my sex education from her ubiquitous-round-the-house Cosmopolitans.
3
As we talked, I felt the reflexive stir of juices in my womb, and then felt it shrivel like an ephemeral puddle on the burning June asphalt when I saw his giant, shiny forehead moon through his receding hairline, and the hungering pangs of his thick, dark lustful lips. I asked him of his first time. And he told me it was with a married woman. She had been a young, bodacious Bengali woman who went to the same programming classes as him. It all sounded like a sleazy porn cliché. She would ask him to come over to her house when her husband would go out of town for work, on the pretext of helping her cope with the lessons. He told me in a low but deadpan voice of how she finally kissed him and then let him put himself where every twenty-something virgin man ached to go. That was the first and last kiss. The talk and tension was casted out like kitchen rubbish, to filter down to the victuals of flesh. It was the same ritual always: the husband would leave, she would invite him over and strip down from her sari to her petticoat and blouse, he would thirst for the tender, maternal invitation of her voluptuous breasts, she would forbid all – touch, caress, kiss – except the offering of one orifice (from which nothing could be begotten), and then he was excrement. This lasted until he could no more summon his hardness. Then she sought out a fresh, green, soft one to grow turgid.
We did not last the summer.
Some five summers later, he confided his deepest, darkest secrets in me again, before I casted him out, again, for good. He told me he was cursed by a witch in Kashmir. He had been smoking in a thicket when she had come begging for what he presumed to be food and he had turned her away. She'd followed him to his hotel, and before he'd gone in, she'd gazed at him with all the coldness of her burning heart and cursed him in the tongue of her tribe.
He said he'd changed after that. He'd felt invincible. On some moons, he was stronger than his miniature, pudgy frame could possibly allow, and had felt the bubbling vampiric bloodlust in his very soul. He said they could not resist the allure, rendered him by the curse – the women – and they came like flies on jaggery. I felt like a fly to bay leaves, instead, and told him in the kindest words my trembling trepidation could conjure, that he was delusional and needed to see a doctor, before I never saw him again. That night, in the numbness of the death of an old love, a fatal absorption of a shrivelled twin, I watched George Romero's 'Martin' till I could tire my eyes to sleep.
4
When the tumour had taken domain of my sister's tender, juvenile brain, and I'd been an oblivious toddler, locking hair in tiny, jealous, hammered fists, coveting her dolls, my father had made a trip to the far-off land of nawabs, Lucknow. He was a man of chemistry who descended into his basement of superstition to seek desperate tools in tragedy. She had been conceived after one such visit to an altar famous for the divine irrigation of barren wombs. And after 10 Baisakhis, she had come to be harvested. And now, the baba of Lucknow in his mystic wisdom had warned him of the brown-eyed wench.
More than the acute smack of my stepmother's thick, lotioned palm on my seven-year old cheek, it was the sting of the gelid venom in her viscous caramel eyes that froze the blood in my vessels. I'd seen the evidence of blood. Against the bone of the sink, my milk-tooth stood juxtaposed in the crimson pool, and as I looked into the silver, I saw my twin with the raven eyes of the mother that bore me from the womb revivified by my sister.

---



---


Weekend Away
Sandrine Bergès
The minibus came to a halt half way up a winding dirt path. The driver Yusuf, made sure to turn the wheel before applying the breaks so he could try to turn his vehicle around before they all climbed back in.
-Are you sure that's the right place, Yusuf? Asked Frank.
- This is where the town elder said we should go. You just have to walk up another hundred or two hundred meters, and you should see it on your right.
Imogen and the twins came out first, then Imogen and Frank's backpacks, full of bottles of water, cartons of juice, and various snacks for the twins to have during the walk (no matter how close Yusuf said it was, with the twins it always took longer). Then Frank helped Betty down.
- Are you sure you won't come with us? He asked.
She nodded and Frank looked for a place where she could wait for them. They found a tree trunk, that was somewhat in the shade. Betty laid her scarf on it - she insisted on carrying around in case they visited a mosque, even though her son told her that in this region, it was only churches, centuries old, long-abandoned churches. Frank handed her a bottle of water. Betty took her book and an apple - stolen from breakfast no doubt, our of her pocket and sat in silence, as if he was already gone and she'd begun on the business of waiting.
- If you get too hot, or tired, just ask Yusuf to help you back in the bus. Frank said in parting. He'll turn on the air conditioning.
Imogen had already walked off, holding a twin's hand in each of hers and singing a French walking song with them. This isn't one Betty had taught them. Imogen must have gotten it from a tape. Frank caught up with them and joined in. Their voices lingered as they climbed higher and higher up the path.
After a few minutes, she could no longer hear them. Betty became aware that the driver, Yusuf, was looking at her. She steeled herself as he approached.
- Mrs Betty, would you like to take a short walk with me while we're waiting?
She shook her head. She'd heard about how the native men took advantage of women tourists, seducing them for a passport.
Yusuf looked at her, his brown eyes soft:
- Please let me know if you change your mind, or if you'l like to come back in the bus. Betty nodded. She didn't want to move just yet, but she could tell the tree trunk would become uncomfortable very soon.
She was sitting on the mountain-side of the path, facing the valley. The slope was slow so she didn't feel as she might fall. If she looked ahead she could see the village they had just come from, with its little square houses, made out of carved yellow stones. Some were decorated with roses and geraniums, planted in old tins, some covered with tarp, and on the top of the roofs of others, there were fruit drying. Some were very small, but Frank had explained that those that backed up onto the rock went in further, that they'd carved rooms inside the rock. Tomorrow, he'd said, they would show her the churches built in these funny little rocks they called fairy chimneys. She could see them in the valley now, just below the village. They looked like sugar loaves, poking out into the sun, their texture slightly granulated, their colour pale yellow and dark pink. The sky above them was perfectly blue, and so very vast. Betty felt she had to look up higher than she did at home to see it. It gave her a sense of freedom, first, and then, when she recalled she was alone, waiting for her family to come back from a strange place, a sense of being lost in the wilderness. She brought her gaze back to the path and to the bus, and saw Yusuf emerging, carrying a picnic chair.
- Here, he said, unfolding it. You will be more comfortable on this.
He helped her up from the tree trunk and back down onto the chair. Then he produced a small bottle of water from his pocket. Betty eyed it suspiciously. She was thirsty because she had tried not to drink too much, in case they're not near a toilet when she needs one. Yusuf, as if he'd read her thoughts added:
- After this, I'm taking you back to the hotel. It's been a long day.
Betty took the water gratefully. She doubted whether Yusuf saying so would be enough to make Imogen and Frank go back. They had a careful itinerary planned out, and wouldn't want to miss out on any of it. On the other hand, Yusuf was the one driving, and he could plead some other appointment it he needed to. They weren't unreasonable. She took a long, slow sip of water and sat back in her chair.
The heat was beginning to cool. The sky was still clear, but less intensely blue, a little darker, perhaps. Betty must have nodded off for some time. She noticed that Yusuf was smoking a cigarette, his back against the bus, looking out down the valley. She wondered if he ever got tired of the sight, having lived here all his life. Perhaps some people didn't even notice it. But he was a tourist guide, so in a sense, he had to be thinking about it all the time, looking for new angles for photos, finding new, out of the way painted cave or tunnel for tourists to discover. New local acquaintances to cultivate. At lunchtime, he'd taken them to a place where the village women bake their bread. She and Imogen had gone in, with one of the twins - the other had been asleep in the bus - and they had looked and helped. The twin was given an egg to break on one of the flat loaves before it went in to the fire. When it had come out, golden and smelling delicious, the women had given them the loaf. They'd refused any sort of payment - it was only a loaf of bread! - But they'd posed for photos with them. Betty wondered whether there was any of the bread left. Imogen had taken it on the walk with her, in case the twins got peckish.

While Yusuf was smoking cigarettes and tapping away on his phone, Betty started to doze off. The sun was just warm enough and she could feel her body sinking into the chair Yusuf had given her. And then a scream rang through the air and her eyes pulled open in her mind before they did in her body. The screams echoed in the hill above her. She looked to where Yusuf had been, but he was no longer there. She tried to get up. But as her arms pressed on the sides of the chair, the back legs went in to the ground, and the chair tilted back. She leaned forward, but her bottom slid to the back of the chair and it buried itself deeper. Betty turned her head tentatively behind her. The grass went on, and then went up. She was facing the valley so she had her back to the hill. She sat back, closed her eyes, and pushed. The chair leaned back against the dry earth and vegetation, and then Betty gave it a shove to the right, and she fell out onto her hands and knees. As she tried to get herself back up she felt hands grabbing her from behind.
-Missis Betty! Are you hurt? Did the chair break while you were sleeping? Let me help you into the bus.
- But ... the children!
- They're fine. One of the babies fell, and your daughter was very scared. But he's okay. Just a graze. They're here, just behind me.
Betty sighed.
- So they're all fine? No one is dead?
- Of course no one is dead! What are you thinking? - This was Frank's voice. - And what did you do to Yusuf's chair? Yusuf: we'll reimburse you. Or we can stop and buy another one for you. Just tell us what you'd prefer.
-No, no. The chair is fine. Just a little dirty. Your mother is fine too, I think. We were just getting back in the bus. Maybe we can all stop for tea somewhere? Or would you rather go back not?
Frank shrugged: - I'm not sure. Let's ask Imogen. And then, taking his mum by the hand a little less brusquely - Come on mum. Let's get you back in the bus and cleaned up a bit. You have dirt on your hands and skirt.
They decided they wanted to go back to the hotel. Imogen spent the drive comforting her babies, who were taking it in turns to try, and Frank was telling Yusuf what had happened on the site.
They had gotten to the top and they had found what they were looking for: a single stone, carved in a roughly rectangular shape, bigger than the the four of them put together. The stone was covered with hieroglyphics that didn't seem to belong to any particular language. A hoax, Frank had said - his work was ancient languages, so he would know. The stone itself was genuine enough, possible a Hittite artifact, dating from the earliest times the land had been populated. But at some point or other, Frank could not say when, some joker had defaced it, to make it seem like an ancient population of Aliens had put it up. Frank thought later rather than earlier - one of the hieroglyphics looked suspiciously like a mobile phone. And then, while he was explaining his theory to Imogen, one of twins - they had been playing in the grass - tried to catch a grass hopper and tumbled down the side of the hill. Fortunately, he didn't go far - he fell onto a clutch of bushes, and because he was so light it was enough to stop him. Imogen was just turning her head to check on them when she saw his fall. This was when she'd screamed. Frank had rushed to the hill and reached down. He was able to grab his child without risking a fall himself, so he did, and within seconds, the twins were reunited and unharmed.
Imogen was not all right, however. She was what Frank called hysterical. Yusuf had arrived to see her thumping Frank's chest with her fist, holding a child tight to her chest with the other hand. He'd grabbed hold of the second twin and waited for it to pass. He was used to foreigner's shenanigans, arguing in public for one thing. His own wife was not above occasionally shouting at him, if he'd forgotten to pick something up from the market, or if he came home late from a night out with the boys. But she'd never do it when there were others present. And he didn't like the way they treated their mother. Why were they both up here, having fun (well, he guessed it wasn't so much fun right now), while she was sitting alone in the sun, just waiting? She should at least be asked to look after the children. His own mother would insist. Or she would stay home, and do something she enjoyed, like embroidery, or reading the Koran. It was wrong to force the woman to follow them and not give her anything to do. Most foreigners he knew were so insistent on their family values, but it always about the children, never about the parents. Yusuf pretended to understand most of the time. This was, after all, his living.
Yusuf had learnt over the years to keep his opinions to himself. He wouldn't have so many customers if they knew he had voted for the current government at the last election. They just wouldn't understand. To them it was all about religion, the repression of the young, forcing women to wear long skirt and cover their heads. As if anyone voted on the length of a skirt! Sure, he did feel uncomfortable when he went into the city and saw young women walking around with the top of their thighs showing. And he understood how some people might mistake this discomfort for moral outrage. But he didn't think that many people did. Not the people around where he lived anyway, who were more concerned with rural economy than they were with the city fashions. Making sure his daughters could afford to go to university, that they could get jobs they liked, marry decent men and live not to far from him so he could see his grandchildren - that's what concerned him.
By the time they were within fifteen kilometers of the village where their hotel was, and where Yusuf lived, Betty and the twins were asleep, and even Imogen seemed to have dozed off, with her head falling to one side and a slight dribble falling on her cheek. Betty, who woke up first, saw it, and wondered whether she ought to wipe it clean. She decided not to and Yusuf smiled at her from the mirror above his head. She sat back in her window seat and looked at the scenery on the other side. The funny rocks were darker now, some almost black, and the sky above them was darkening too. The grass, was shivering still, little blades of wild garlic, bushes of thyme, and mountain sage, the sort that stays very close to the ground with tiny leaves that smell like heaven. Betty had picked some earlier and put it in a tissue in her pocket. She checked it was still there and realized it had fallen out when she tried to get out of Yusuf's chair, after she'd heard the screams. Oh well. They were leaving tomorrow morning, but perhaps they'd stop off somewhere the herb grew, and then she'd pick some more. She could just imagine what her son would say if he knew she had collected bits of grass in her pocket, or if later she were to take them out and offer them up for the kitchen. Frank would never use anything that came straight from the earth, or worse, from an animal. She remembered how as a child he'd been so very put off by the milk they'd bought at a farm near where they were holidaying - straight from the cow, come and see how it's done! He'd refused to drink milk for weeks after that, until they'd gotten back to their home and she'd bought their usual brand from the supermarket. Safety in packaging. Imogen would probably wink at her, tell her he's a big wimp and that the two of them, Betty and Imogen, are a pair of witches. But Imogen doesn't cook, so she'd probably end up not doing anything with the sage, or worse, as far as Betty was concerned, she would make it into a tisane.
As they entered the village, the lights began to come up, illuminating the troglodyte hotels and restaurants. There was a flurry of lurid signs advertising that this hotel had a pool, that this shop sold wine or jewelry, and that this company was best for hot air balloon tours. There were more tourists out than when they'd set up in the morning, young couples looking for a nightlife, and families looking for somewhere quiet to share a meal. They took theirs in the hotel, which was simplest. The twins and Imogen woke up as they were pulling into the courtyard - all calm and rested. Frank and Yusuf got off first, and they chatted and Frank paid Yusuf for the trip. Then he grabbed one of the twins and helped Imogen down with the other. Yusuf gave Betty his hand, and she climbed out of the bus, her legs a bit shaky from having sat down for two long.
-I hope you have a nice journey back, Missis Betty, he said once she was safely down. Next time you must come to my house and visit with my wife and mother. They will be making syrup with the grapes in October, if you come then, you can watch, and you can take some home afterwards.
Frank laughed:
- How come you've never invited me or Imogen to help with the grapes, Yusuf!
He didn't wait for an answer, but put his arm around his mother, and said, close to her ear
- Sorry it all went pear-shaped today, mum. These things happen, you know, when you travel with small children.
I know, Betty thought. I remember. But she only smiled at her son, and he went away, a child on his chest, fishing for their room key in his pocket.

---


imprisoned / ignorance
Janet Kuypers
1/21/15 (from the India haiku series), on twitter


I am imprisoned
on earth's dirty side, due to
their ignorance


Visit the Kuypers Twitter page for short poems— join http://twitter.com/janetkuypers.




See YouTube video of the Janet Kuypers reading her haiku imprisoned / ignorance in her 3/14/15 show "India Stories" at the Art Colony in Chicago (Canon fs200) w/ HA!Man of South Africa music




See YouTube video of the Janet Kuypers reading her haiku imprisoned / ignorance in her 3/14/15 show "India Stories" at the Art Colony in Chicago (Canon Power Shot) w/ HA!Man of South Africa music




See YouTube video of the Janet Kuypers 3/14/15 show "India Stories" at the Art Colony in Chicago (Canon Power Shot), of 14 poems (INCLUDING THIS HAIKU POEM) with background music




See Vine video of Janet Kuypers saying her haiku imprisoned / ignorance (written in India) outside near a fence and a metal rail (recorded off I35 in Austin TX 8/19/15 (filmed on a Motorola phone camera)





See Vine video of Janet Kuypers saying her haiku imprisoned / ignorance (written in India) outside near a fence and a metal rail (recorded off I35 in Austin TX 8/19/15 (filmed on a Motorola, w/ a Threshold filter)




See Vine video of Janet Kuypers' haiku imprisoned / ignorance from Scars' Down in the Dirt issue book the Intersection (Samsung)

See YouTube video of Janet Kuypers at her 1/3/18 " January 2018 Book Release Reading" feature through "Community Poetry @ Half Price Books", with "exterior", "soul", "earth", "lost (2017)", "jumped", "essence", "Exempt from the Draft", "Only an Observer", "You Know What I'm Talking About (2016 grateful edition)", "upside-down", "enjoy", "imprisoned / ignorance", "Elusive Imaginary Creature", "Masquerade", "knife (2014)", "ghosts", "easy", "falling", "xeric", "instead", and "Earth was Alive and Dying" from the Down in the Dirt magazine's 9-12 2017 issue collection book "the Light in the Sky" (Lumix 2500).

See YouTube video of Janet Kuypers at her 1/3/18 " January 2018 Book Release Reading" feature through "Community Poetry @ Half Price Books", with "exterior", "soul", "earth", "lost (2017)", "jumped", "essence", "Exempt from the Draft", "Only an Observer", "You Know What I'm Talking About (2016 grateful edition)", "upside-down", "enjoy", "imprisoned / ignorance", "Elusive Imaginary Creature", "Masquerade", "knife (2014)", "ghosts", "easy", "falling", "xeric", "instead", and "Earth was Alive and Dying" from the Down in the Dirt magazine's 9-12 2017 issue collection book "the Light in the Sky" (Lumix T56).



See YouTube video of Janet Kuypers' August 2018 Book Release Reading 8/1/18, where she read her haiku "imprisoned / ignorance" from the cc&d 7-8/18 book "Black and White", then she read her Down in the Dirt 6/18 book "The Last Guru" poems "Death is a Dog" and "The one at Mardi Gras", in Community Poetry @ Half Price Books (Panasonic Lumix T56 camera).



See YouTube video of Janet Kuypers' August 2018 Book Release Reading 8/1/18, where she read her haiku "imprisoned / ignorance" from the cc&d 7-8/18 book "Black and White", then she read her Down in the Dirt 6/18 book "The Last Guru" poems "Death is a Dog" and "The one at Mardi Gras", in Community Poetry @ Half Price Books (Panasonic Lumix T56 camera).

---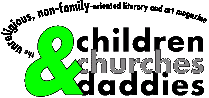 On Mental Health
Robert Levin
If I ever see a shrink again it'll have to be under a court order.
No, this has nothing to do with what happened with Frieda. Not, of course, that what happened with her wasn't at the time disappointing. Fiftyish, on the boards of major psychiatric associations and married to a man who was also a prominent doctor, Frieda had been working with me for three years on my guilt and shame problem. Although I wasn't making much progress in that area—I remained as afflicted by self-deprecation and most of the maladjustments that attached to it as ever—I had, with her assistance, finally stopped trying to go down on myself. And for helping to rid me of this hazardous, independence seeking compulsion—it had already resulted in a couple of blown-out discs in my lower back and several hospitalizations—I'd come to have a large admiration for her skills, large enough to send a live-in girlfriend to her for counseling.
While I was partial to poor hygiene and self-destructiveness in a woman, I did have my limits. This girlfriend's habit of picking her nose and then eating it, for example, had long caused my proudest erections to scramble into my bladder somewhere. What's more, the drug overdoses had evolved into too regular a thing. Routinely called at work by neighbors who'd discovered her face down on the apartment house stairs, and rushing home to flashing lights and frenzied paramedics cutting through clusters of onlookers with a gurney, was increasingly vexing.
But after they'd had a half-dozen sessions together—the last couple of which were scheduled in the evening and were unusually lengthy—the phone rang in the middle of the night.
"Let me speak to Madeleine."
"Freida? Freida, Jesus, it's three AM, she's fast asleep."
"Oh. Is her little winkie pinkie nestled in her nostril?"
"What? Uh, yeah. In the big nostril—like always."
"Marcus, damn you, you're in my way. Get out of my way."
"Frieda?"
"Your grandmother was right, Marcus, you should have been aborted. Now give me Madeline. I need Madeline!"
But Frieda, you see, was ultimately harmless. In fact, in hindsight, she left me better off than she found me. She left me, that is, more profoundly wedded to my considerable emotional issues than I'd been before.
Indeed, just a short time later I was in traction again.
No, I never had a true beef with Frieda. My quarrel is with the fool I saw after Frieda, with the bastard who cured me.
I knew Tim was special on our very first meeting. Somewhere in his forties, attired in a cashmere sweater and freshly pressed khakis, he was tanned and radiantly handsome, with a perfectly proportioned middleweight's body (no slack anywhere), a fully relaxed countenance, a deeply sonorous voice and a quick and booming laugh that made me think of church bells. But if his appearance and bearing weren't enough, I was thoroughly enthralled when, as I seated myself in his office, in a spacious, sun-filled Upper West Side apartment that was furnished with exquisite taste and adorned with plants and abstract paintings, he took a long look at me, smiled, and said, "There's nothing wrong with you."
Altogether captivated by him, and although he had yet to learn anything about my troubles, I had no doubts about this guy's competence to help me. He was the real thing, a man who'd gotten into the psychology business to the purpose of sharing an earned wisdom—not, like many of his colleagues, in the hope of flushing out his personal demons and solving his own mysteries by delving into the disturbances of his patients.
And imagining, during our appointments, that the faint strains of tasteful semi-classical music always emanating from the other side of his office wall—music interspersed with peals of laughter—were from a party that his recently mended patients were having in the apartment next door (an ongoing party to which you were invited upon your achievement of mental health), helping me, or so I thought, is what he proceeded to do.
My situation, as I explained it, had commenced at the age of four (I was in my thirties now) and originated with my maternal grandmother. She was an exceptionally attractive woman—sixty at the time but freakishly capable of passing for forty—who'd come to live with us in the guest room of our apartment when my grandfather died. Vain, self-centered and foul-tempered, she immediately took a tyrannical command of the household and was critical of virtually everything my mother and father did. She reserved most of her ire for me, however. Relentlessly on my case, she berated and belittled me at every turn, with either snide comments or, when she was especially exercised, vitriolic outbursts.
(My parents, who were both employed, left me alone with my grandmother much of the time. But even when they were home they were too intimidated by her to counter her attitude towards me. In fact, I cannot recall a single instance in which they more than half-heartedly came to my defense.)
Born frail and high strung, I'd been cursed as a kid with a plethora of allergies and disposed to continual minor illnesses, and my grandmother's favorite appellative for me, before it was determined that I needed glasses and she took to addressing me as "four eyes," was "weakling." (When those glasses were deliberately broken by a classmate three times my size and I didn't fight back, she called me a "wimp.") But that was only a piece of it. My performance in an elementary school musical wasn't exactly "reminiscent of Fred Astaire." Because some of my grades were less than excellent they "tarnished the reputation of the family." Moreover, I was an "inveterate slob." She was forever haranguing me about the stains on my shirts and the condition of my room. Much to her irritation, crumbs from whatever I was eating, and which seemed to follow me everywhere, obliged her to "constantly pursue me with a broom." On top of that, I kept my hair too long, at a length which, obscuring portions of my face, I felt comfortable with. But she twice embarrassed me by forcing me to return to the barber shop down the block to have it shortened.
The most egregious of my offenses occurred when I was six and barfed into her jewelry box, which happened to be open on the dresser in her room where I'd gone to chase an errant Spaulding. The event was entirely spontaneous. No feelings of nausea had predicted it. Frantic, I was about to try and clean the mess I'd made when my grandmother entered. Her wrath was awesome. Screaming loudly, slapping me in the face and calling me disgusting and despicable, I was never allowed in her room again. (It was on that day that she would utter the "abortion" remark and tell me I was ruining her life.)
I should note that though she never enunciated a word of praise for me or demonstrated any physical affection in all the time preceding her death when I was in my teens, my grandmother did exhibit odd moments of ostensible kindness. She baked a cake for my eighth birthday and gave me an occasional present—a toy truck, a baseball glove. But rather than interpreting such gestures as loving, I experienced them, under the circumstances, largely as acts of pity, and they managed only to harden my sense of worthlessness.
In the ensuing decades, and although I'd been reasonably active and held full-time (if unrewarding) jobs, the outcomes of my sense of worthlessness, besides a variety of peccadillos, one of which I've mentioned, had been a chronic middle-grade depression that was accompanied by a notable absence of aspirations, a marked diffidence in the presence of strangers and a series of unsatisfactory, when not downright abominable, relationships—I had little to give to anyone and elicited just as little in return.
Tim patiently listened to my story, then leaning forward and staring directly at me, he said, "Feelings of guilt and shame are neurotic, useless and stupid. They serve no purpose and help nothing." I'd heard as much from six or seven other shrinks without really digesting it. (Frieda who, incidentally, had divorced her husband, married Madeline and quit her practice, was among them.) But when Tim expressed this notion it took hold.
Absolutely, I thought, Of course.
On another occasion he said: "I can't comprehend how amazingly passive your parents were. Look. You were a victim, and so apparently were they on some level, of a deeply unhappy person with serious anger issues for which you bore no responsibility and you internalized everything negative that she threw at you. You didn't ruin your grandmother's life. It was already in ruins. She made you believe that your childhood physical ailments, most of which you eventually outgrew, and your youthful mistakes, goof-ups, fears and misbehaviors were signs that you were an inherently bad person, that you were deficient and inferior. This filled you with a consuming sense of guilt. You came to define yourself as deficient and inferior. But certainly whatever upset your grandmother didn't mean that you were a bad person. You were a kid, for God's sake. You were a sensitive kid who may sometimes have quite naturally behaved incorrectly or acquitted yourself in a less than stellar way. Fred Astaire? It's okay to feel remorse or regret when you do something wrong. You learn from that and go on. But it's not okay to feel a guilt that makes you think of yourself as intrinsically bad. That's the height of neuroticism. You feel, now, in your adult life, that there's nothing you can do about it because being bad is who and what you are. That it's your nature. Now you're belief that you're bad contributes to and sustains a type of behavior that just makes you feel worse about yourself.
"You're grandmother was a screwed up bitch. A child in a woman's body. Get conscious, man!"
Along with such pronouncements, Tim, who was adamantly opposed to the use of drugs and relied strictly on therapy, instructed me to engage in extensive exercises between sessions. For the most part they involved making daily lists of my feelings of self-loathing which, he promised, would enable me to see how these feelings were merely the result of dysfunctional thinking.
And it worked! Life transformed into a joy. I felt attractive and confident for the first time in memory. Enthusiastic about virtually everything I encountered, associating with people I would normally have considered to be above my station, I even stopped wearing glasses—I could see fine without them, better actually. And although it was winter, I could go out with only a light jacket and feel no chill.
And I stopped showering right after I masturbated—a pathetic soul-cleansing ritual that I'd practiced since adolescence and that had given my skin an unattractive prunish texture.
(Oh, I was right about the party. There was a constant gathering of the freshly healed in the adjacent apartment and I got to go to it. I celebrated my new mental health and I even got laid.)
But then in early spring, on one of those rare shining, cloudless days, with the temperature at a perfect 70 degrees, I was strolling though a crowded street festival replete with brightly colored merchandise stands, a rock band, a children's Ferris wheel and the aromas of all manner of ethnic cuisines, and realized that every last one of the people there would one day vanish. Me included! I suddenly saw, and much too distinctly, through the benign facade of nature into its sinister underside. And with this recognition, which wouldn't go away, I began to live in what became a continuous state of intense anxiety. Most of the time I cowered in my bed. I was afraid of accidents. Terrified of germs. Even the notion of achieving a kind of immortality through the prospect of reincarnation, which I'd sometimes entertained over the years, offered no consolation now. While oblivion would be awful enough, with reincarnation I could very well return as a gazelle only to be ripped apart by a leopard.
Tim had raised my consciousness too high.
And then it struck me. Born under a death sentence we are naturally prone to feel terror and guilty—guilty of whatever we did to deserve our harrowing fate. We can't withstand the guilt and the consequence of our ultimate expiration that we assume has resulted from an irredeemable transgression. We need to become absorbed in substitute, potentially rectifiable forms of guilt. Acquired or neurotic kinds of guilt. Neurotic guilt is ubiquitous and tenacious because it functions to divert us from and ameliorate the awareness of our fundamental guilt and the penalty that awaits us. We persuade ourselves that the acquired problem we're dealing with is the real and only one and that by focusing on it we can conceivably fix it and be happy. (Crucially, the discomfort and emotional pain it causes us imbues it with the authenticity that we need to serve our goal.) But the kicker is that since it palliates a deeper and more pressing issue, we are averse to fixing it. So, and necessarily in the interest of psychic self-preservation, we immerse ourselves in it. We "work" on it. We make an infinite project of it. (Essentially ineffective, interminable therapy, for instance.)
I could see now that my grandmother was suffering from a terror similar to mine, that her animosity towards me was rooted in the fact that by making her a grandmother I had brought her worse fears to the fore and that she had handled those fears in her own idiosyncratic way. (You could say that how we respond to the fear of death, the often convoluted manner in which we repress it, is central to what distinguishes us from one another.) Downtrodden as she may have made me, she had kept me afloat in the world. She'd presented me with a way to deal with the problem of being alive, given me a makeshift problem that, albeit oppressive, I could abide. By losing the effects of my grandmother's disdain for me I no longer had an acceptable reason for what was wrong. The guilt my grandmother laid on me had been a blessing. Removing it didn't liberate me but opened me to unmitigated horror. Mental health is the enemy, it yields a clarity that undermines and impedes anything resembling a satisfactory solution to our existential dilemma. To thoroughly clear oneself of neuroses is calamitous. We require a measure of mental illness in order to live with even a semblance of internal equilibrium.
I owed my grandmother big-time for providing me with the burden of low self-esteem and its attendant disorders and miseries.
But now I was defenseless—and genuinely fucked up! (I wondered how many of Tim's ex-patients from my period there were still at that party.)
So what did I do? I got my ass to a psychopharmacologist, that's what I did. No therapy. Just pills. After months of experimenting with a multitude of anti-anxiety medications, most of which produced bizarre nightmares, we settled on Thorazene. No longer beset with trepidation (psychotropics are, at bottom, fear of death medicines, are they not?), but in a perpetual semi-stupor instead, I have literally no life to speak of anymore. Still, if I'm usually all but comatose, there are hours when I'm sufficiently sentient to feel cheated. Then what I fervently want is to appear unannounced at Tim's office door and, when he opens it, tear away, piece by piece, the beaming-with-mental-health mask on his face, the mask that concealed the skeleton behind it.

Robert Levin Bio
A former contributor to The Village Voice and Rolling Stone, Robert Levin is the author of When Pacino's Hot, I'm Hot: A Miscellany of Stories and Commentary (The Drill Press), and the coauthor and coeditor, respectively, of two collections of essays about jazz and rock in the '60s: Music & Politics, with John Sinclair (World Publishing) and Giants of Black Music, with Pauline Rivelli (Da Capo Press).

---